A timeless tale for all ages arrives Friday (Feb. 3) with Lakeside Players' production of "The Wizard of Oz" at the Rhode Center for the Arts, 514 56th St.
Showtimes are 7:30 p.m. Friday and Saturday and 2 p.m. Sunday. The three-weekend run continues Feb. 10-12 and Feb. 17-18.
Tickets are available online.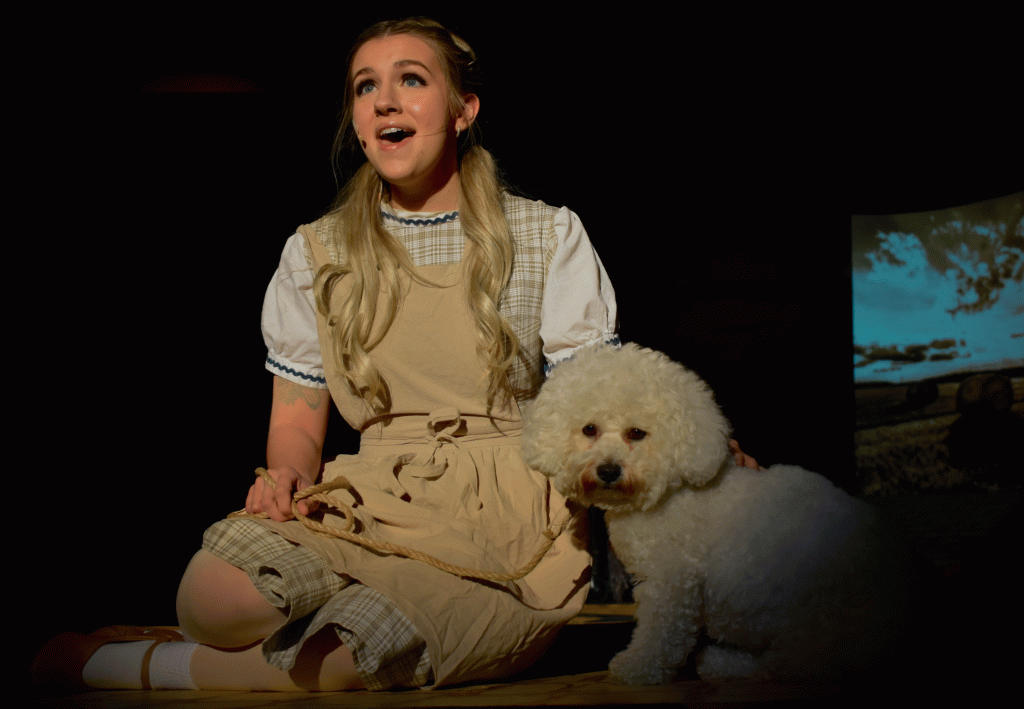 Wizard of Oz, directed by local theater veteran Colin Swanson, features the most beloved songs and moments from L. Frank Baum's classic novel.
When young Dorothy Gale (played by Kaitlyn Shores) is swept away from her Kansas farm to the magical land of Oz, she encounters a host of whimsical characters including Scarecrow (Katie Gordon), The Tin Man (Austin Hill), The Cowardly Lion (Alex Ebert) and the Wicked Witch of the West (Clara Tappa).
Dorothy and her dog Toto — an adorable Bishon Frise named Breeze — soon realize there's no place like home.
"It's such a classic story," Swanson said. "We wanted a show for families to come out and see. We're expecting to see a lot of them for our Sunday show."
The 25-member cast features a wide range of age and experience.
Shores, a 2021 Tremper High School graduate, dazzles with her voice, charm and charisma in her first lead role. The University of Wisconsin-Milwaukee student grew up in Kenosha's Children's Theater Academy and performed in Kenosha Unified School District's talented musical theater program.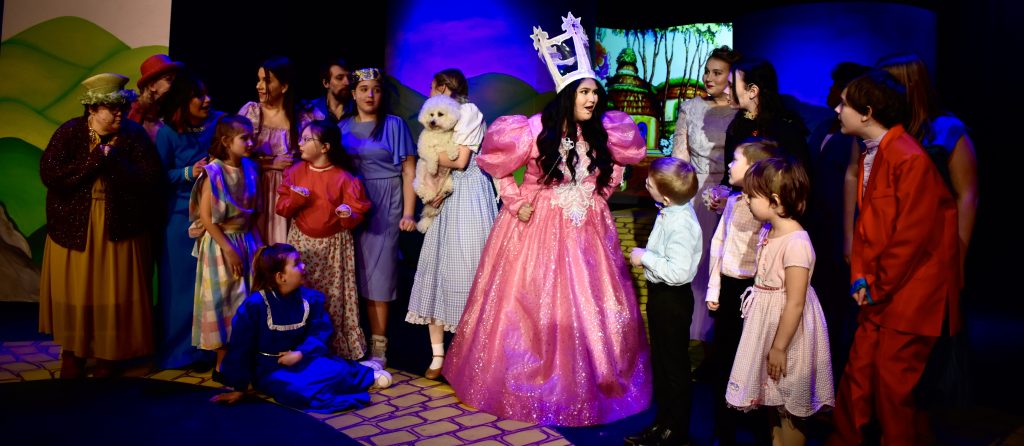 Katie Gordon, who recently relocated to Kenosha from Pennsylvania, performs in her second Rhode production. The 25-year-old takes on the role as Scarecrow after playing Wednesday in LSP's "The Addams Family" this fall.
"This has a little something for everyone," Gordon said. "There's fun jokes and history the older generation will know growing up and seeing Judy Garland. The kids get to see a fun, energetic show as well."
Popular songs include "Over the Rainbow", "Yellow Brick Road", "If I Only Had a Brain", "Ding Dong the Witch is Dead" and "We're Off to See the Wizard."
"Wizard of Oz" debuted at the Rhode on Feb. 2, 2013. Original cast members include the husband-wife duo of Steve Mattner and Tappa, proudly joined now by their granddaughter and cast munchkin Laeleigh Mattner.
The show is co-directed by Chynna Chung. Bryan Chung serves as the music director with Kellie Marie handling choreography.