Valeri Orthodontics utilizes a few mythical creatures as mascots.
Bigfoot. A dragon. A unicorn. A yeti.
The lovable characters are all wearing braces.
A few years ago, Valeri Orthodontics owner Dr. Nick Valeri was looking for a way to give back to his community and placed an order for 1,000 plushies.
Soon after, "Adopt a Yeti" was born.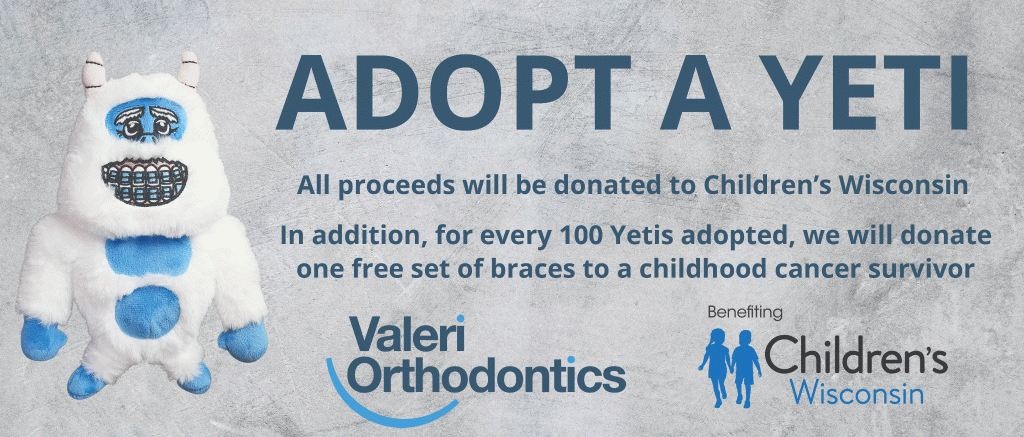 Launching the program in May of 2022, Valeri came up with the idea to sell plush versions of the yeti character for $20 apiece. For every 100 that are "adopted," Valeri Orthodontics will donate free orthodontic care to a child cancer survivor. In addition, all of the money raised is being donated to Children's Wisconsin.
Last month, Valeri Orthodontics provided free braces to its first program recipient. Closing in on 200 adopted yetis, Valeri is trying to get the word out in finding a second recipient.
"We've had some great feedback," Valeri said. "There are a couple colleagues of mine in different states who have done similar things.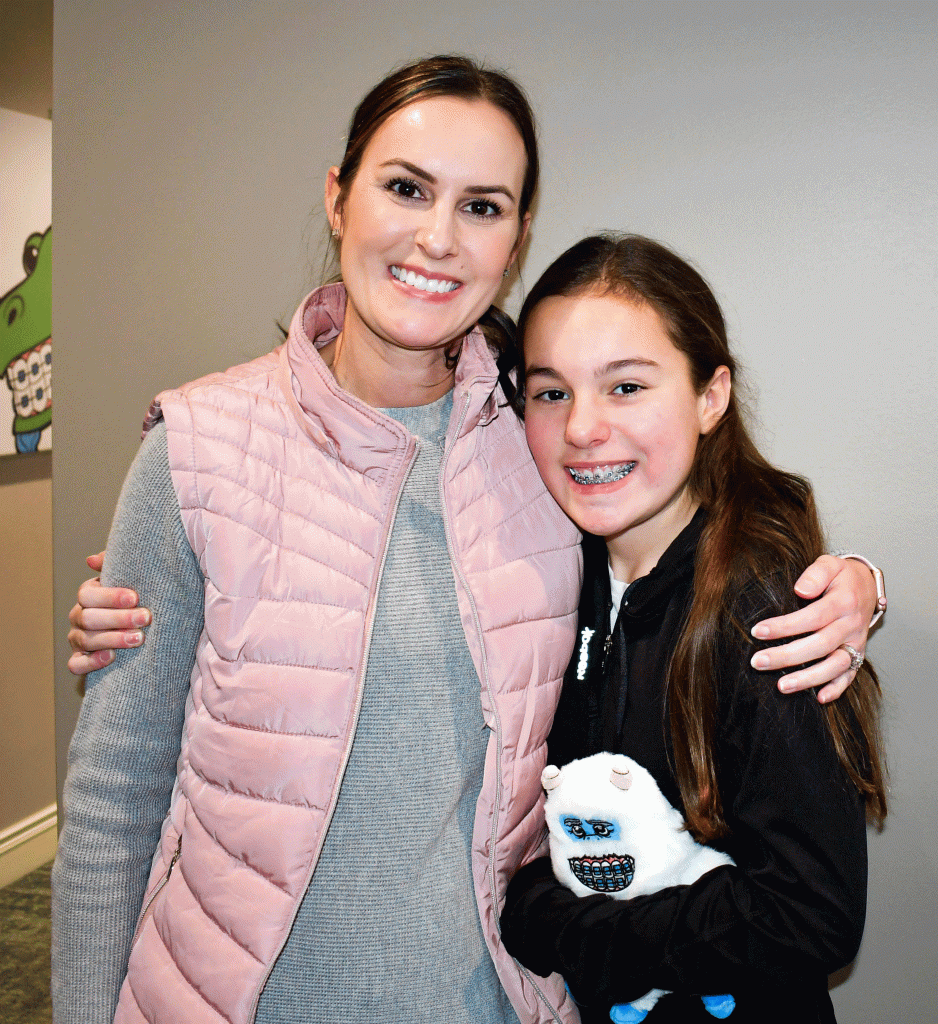 "We thought it would be great as an office to give back. These families have been through so much — so many expenses. We thought that providing this program and braces for them would be one less thing that they have to worry about."
For coming up with the "Adopt a Yeti" program and giving back to his community, Valeri has been named the Kenosha.com Kenoshan of the Week.
Valeri, a Kenosha native, graduated from Tremper High School in 2004 and graduated magna cum laude with his Doctorate of Dental Surgery from Marquette University in 2011.
After dental school, Valeri completed his nine-year stint at Marquette with a two-year residency in orthodontics. While in his residency, his research project — "An investigation into the mechanical and aesthetic properties of new generation coated nickel-titanium wires in the as-received state and after clinical use" — was published in the "European Journal of Orthodontics."
Married to Michelle with one daughter (Ellie), Valeri opened his Pleasant Prairie office at 9020 76th St. in January of 2015. He opened a second location in Oak Creek, 8880 S. Howell Ave., in January of 2020 — right before the pandemic started.
"Perfect timing," Valeri said with a chuckle.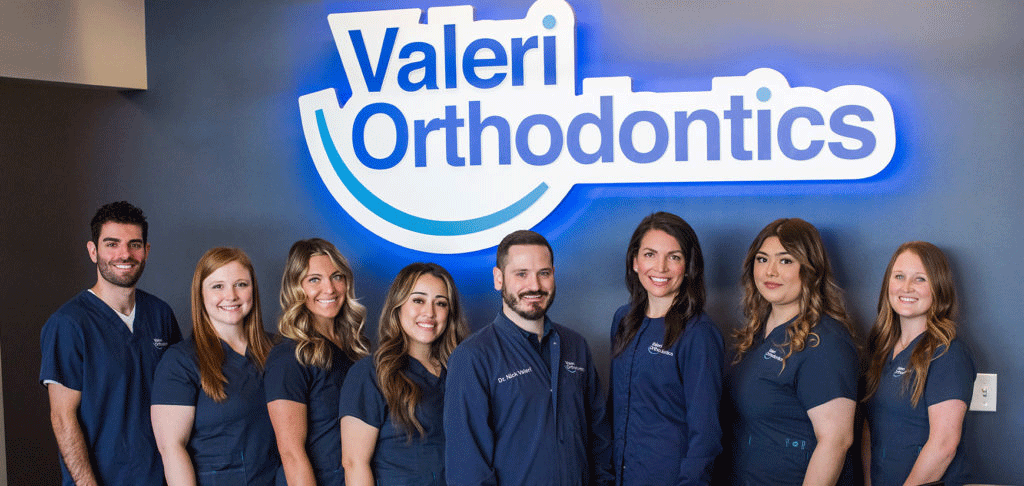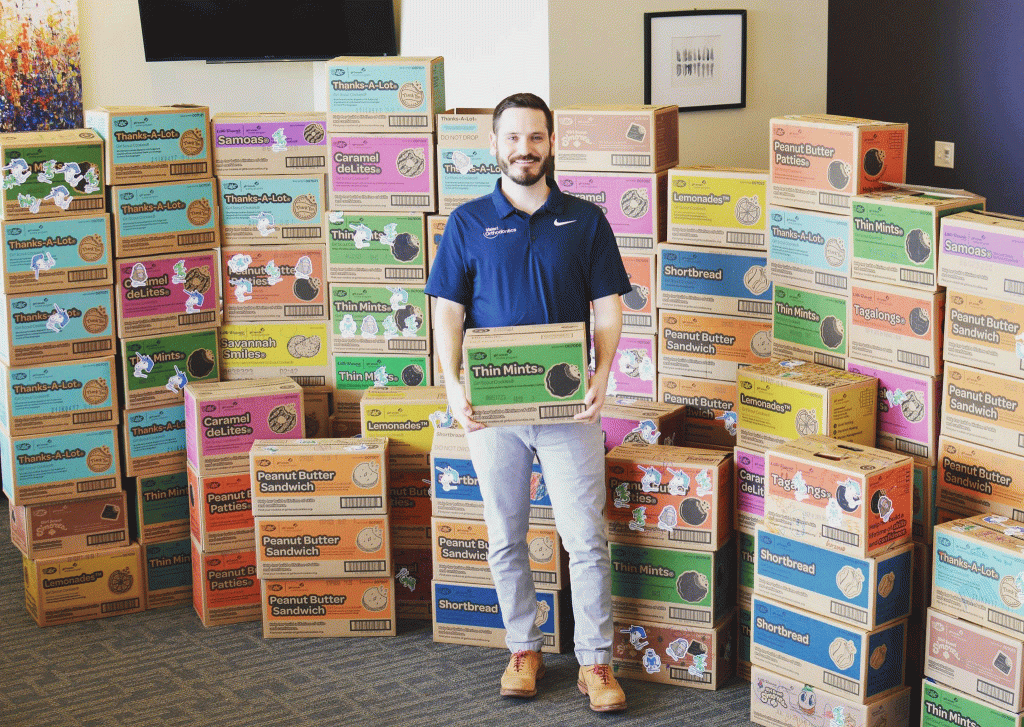 Valeri, who sees patients at both locations, has a staff of 10, including fellow Kenosha native and orthodontist Dr. Meghan O'Connell, who joined the team in April of 2021 and works in the Pleasant Prairie office.
Valeri Orthodontics has found other ways to give back to the community. In previous years, there was "Troops for Troops," in which Valeri Orthodontics purchased thousands of boxes of cookies from local Girl Scout troops and then donated them to our troops overseas for a taste of home.
Once the pandemic hit, Valeri shifted gears and came up with the "Adopt a Yeti" idea.
"It's something that I want to continue to do," he said. "I thought it's a great way for us as a staff to give back. It has been an amazing response so far. I'd like to donate as many as we can."
Would you like to "Adopt a Yeti?" A purchase can be picked up at the Valeri Orthodontics office or shipped for a small fee. For more on the program, click HERE.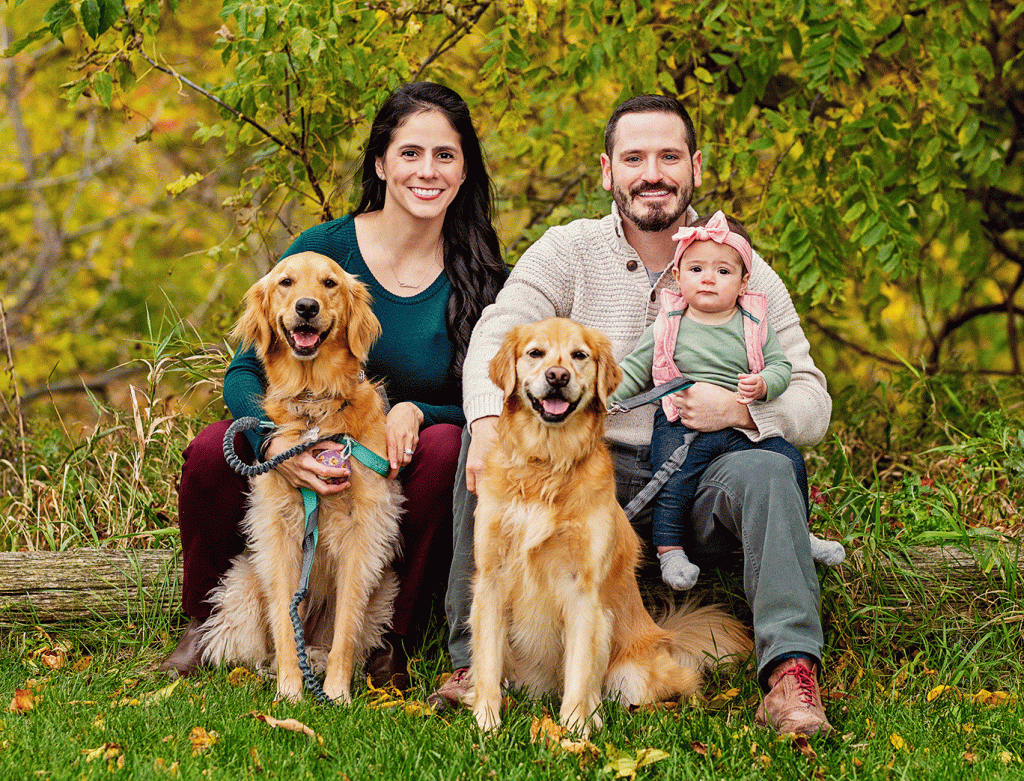 NOTE: To nominate a Kenoshan of the Week click here or email Andrew@Kenosha.com.