When asked if she would describe herself as a "late bloomer" on the basketball court, Syderah Farmer answered immediately.
"Definitely," she said.
For the Bradford girls basketball program, better late than never.
A 6-foot senior forward and four-year varsity player for the Red Devils, Farmer surpassed 1,000 career points — always a big milestone for a high school basketball player — in a home win over Westosha Central on Jan. 18. She also has 649 career rebounds, 164 career steals and 57 career blocks with five regular-season games and the postseason remaining in her high school tenure, then she's off to play college basketball next season for NAIA program Stephens College in Columbia, Mo.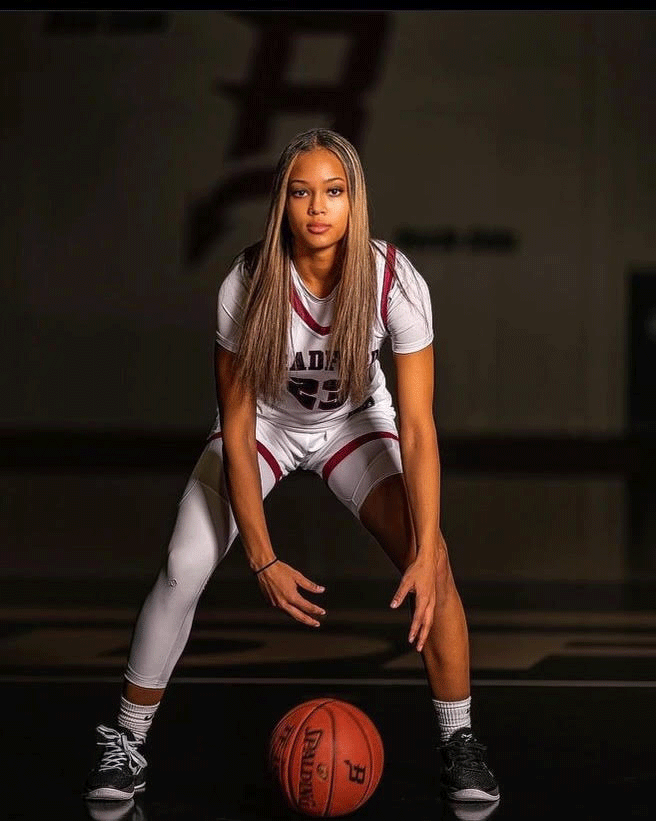 So, given that impressive, accomplishment-laden resume — along with the fact that she's a 6-footer — you'd expect that Farmer began playing basketball at a very young age.
Well, you'd be wrong.
Until now, Farmer's first and best sport was always softball. Heck, her best sport may still be softball, considering she said she was at one time receiving interest from NCAA Division I softball programs.
But now, basketball — which started as something she did just for fun and exercise — has taken over as Farmer's preferred sport, and the only one she's still playing. Her rapid growth and improvement on the basketball court to this point is a huge reason why Bradford is 14-5 overall this season and 7-2 in the Southeast Conference, still in the mix for a conference title.
For her performance during her basketball career and this season, Farmer has been named this week's Kenosha.com High School Athlete of the Week.
Starting late
Farmer, a north-sider who first attended school at Grant Elementary, began playing softball as a little girl. At Bullen Middle School, however, she decided to play basketball for fun and exercise and teamed up with current Bradford senior standout Nevaeh Thomas — who became the program's all-time leading scorer earlier this season — to win the city championship for Bullen in eighth grade.
Farmer played her main sport, softball, going into Bradford, which has long had a well-renowned program under head coach and Bradford Athletic Director John P. Ruffolo. But Farmer continued to play basketball and also played volleyball for two seasons with the Red Devils. Gradually, it became apparent to Farmer and everyone else that she had a real talent for basketball.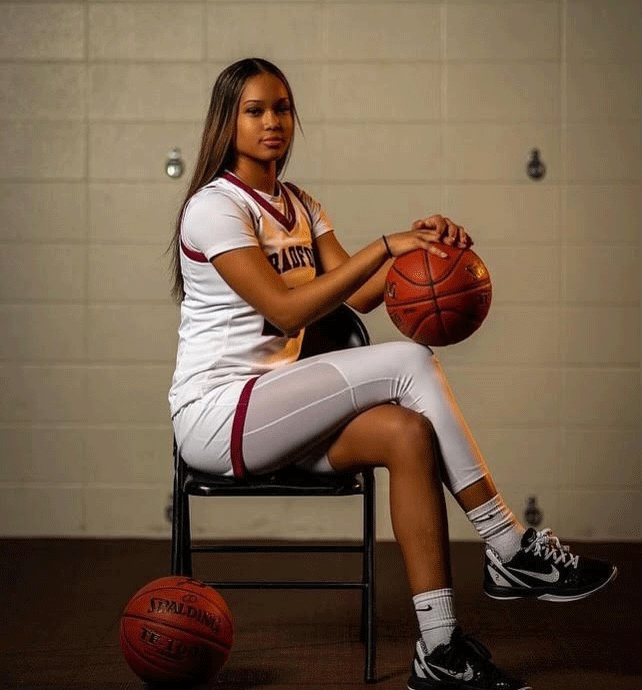 "When I first chose (basketball), it was just doing it for extra, just doing it for some exercise, and then I realized that I'm really good at it, and I've got the love for it," Farmer said on Thursday at Bradford while waiting for the team bus, right before adding 20 points, 11 rebounds and three steals to her career ledger in the Red Devils' 80-28 SEC win at Racine Case on Thursday night.
Along with that talent and love for basketball has come more training and time invested in the sport. Farmer played AAU basketball in the offseason, most recently for Wisconsin Playground Elite, and started to really hit the weight room.
"I knew since I was so late (to basketball), I had to put a lot of work in (during the) offseason," she said. "So that's what I've been doing. I'm in the gym all the time, making sure I sharpen my skills for my future."
Farmer's hard work has paid dividends on the court, and that's reflected clearly in her numbers.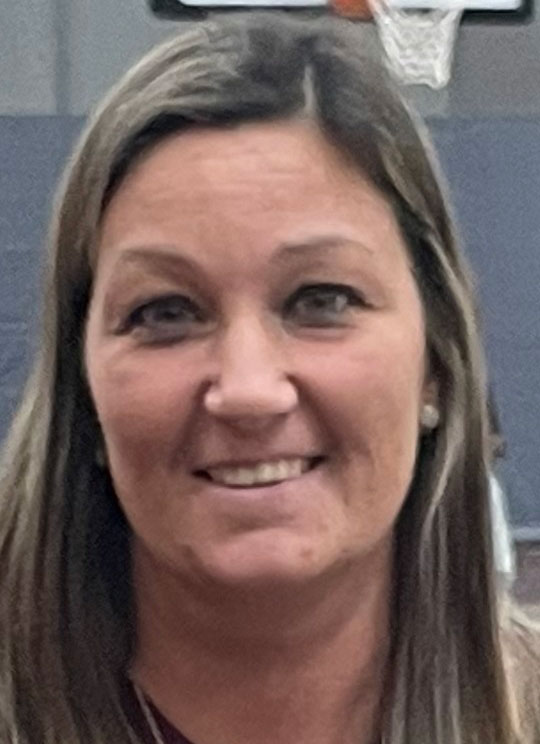 After averaging 5.4 points and 6.0 rebounds per game as a freshman in 2019-20, Farmer upped that to 11.3 points and an SEC-leading 10.5 rebounds per game in being named second-team All-SEC as a sophomore in 2020-21. As a junior in 2021-22, Farmer averaged 17.7 points and 12.2 rebounds per game and earned her first first-team All-SEC honor.
Farmer is right back on track for that distinction again this season, as she's averaging 18.2 points per game, third in the SEC, and 8.8 rebounds per game, fourth in the conference.
"Her growth has been incredible, from her freshman year," Bradford coach Nicole Ferrille said Thursday of Farmer's improvement throughout her time at Bradford. "She literally started when she was in seventh grade, just for fun. Softball was kind of her main sport, and that was her main focus, and she just played (basketball) to have fun.
"I think that she started to realize how good she really could be, and she started putting the work in in the offseason. You could just see, year after year, her constantly getting better."
Additionally, Farmer found her comfort zone on the court. That wasn't necessarily the case when she first started playing basketball, because people figured her height would automatically tether her to the post.
But she's sharpened and refined her game and is comfortable handling the ball and shooting from the perimeter, too.
"When I started, I think that's what kind of made me not really like basketball," Farmer said of playing only in the post. "I kind of got put in the paint, and I wasn't liking it too much.
"… So I decided I'm just going to sharpen my skills on the perimeter and learn how to dribble, learn how to shoot, and do other things to get it into my post players. And that's what I did to get better for myself."
For the Red Devils, having a 6-footer who can shoot over smaller defenders is a huge advantage.
"Someone that can shoot the ball from the outside that's 6-foot doesn't really come along very often," Ferrille said. "The thing about her is that she can be so versatile. She can shoot from the outside. If we need her inside, she can make a post move inside. She can play on the top of our defense, she can play on the bottom of our defense.
"So I feel like that kind of gives her an edge on some other players, because she is so versatile."
Red Devils rolling
Thursday night's win at Case was Bradford's fourth straight victory and its seventh in eight games.
And it came two nights after one of the most significant wins in program history, following the Red Devils' 49-30 defeat of Oak Creek on Tuesday night at the Bradford Fieldhouse.
Oak Creek had won a staggering 135 consecutive regular-season SEC games, going all the way back to Feb. 29, 2012. Alas, Bradford wasn't the one to end that amazing streak, since Franklin defeated Oak Creek on Jan. 3 to end the Knights' decade-plus-long run, but it was still a huge achievement for the Red Devils to finally knock off the Knights.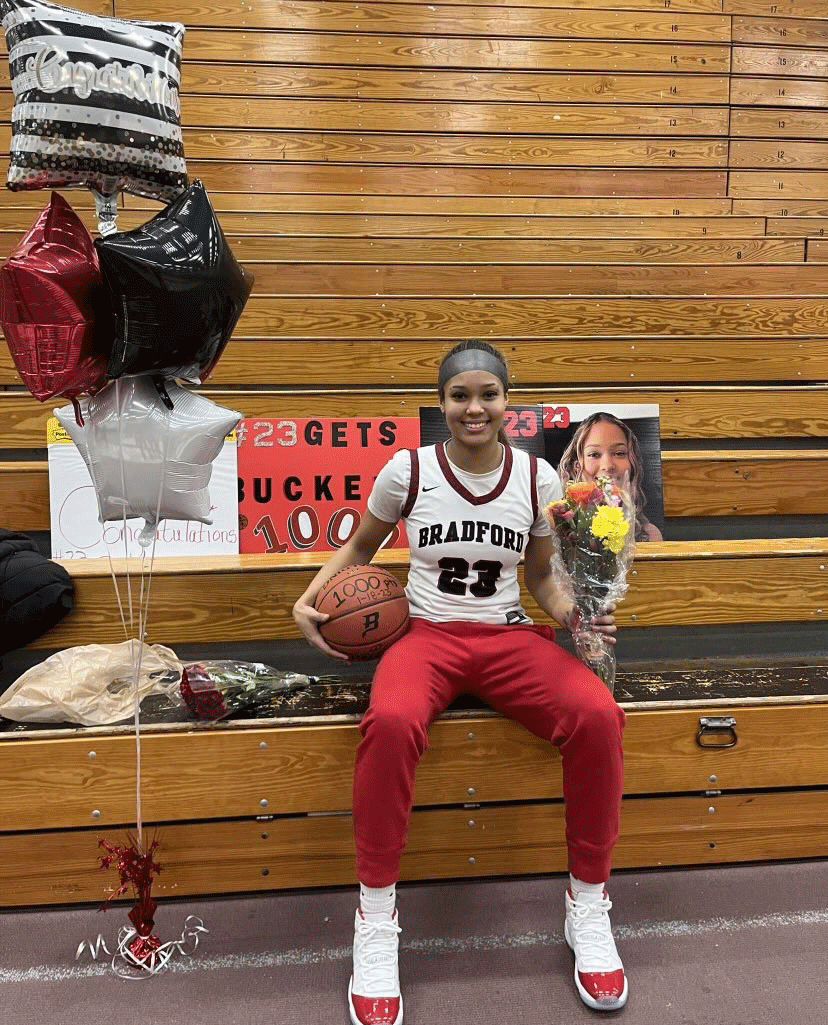 Bradford's trio of four-year varsity seniors — Farmer, Thomas and senior guard Haley Christianson — had come close to beating Oak Creek previously during their high school careers, including a nine-point road loss to the Knights on Dec. 2 in their first meeting this season.
They finally did it on Tuesday, in the seniors' final regular-season crack at the Knights.
"It felt really good," Farmer said of beating Oak Creek. "It felt almost as good as winning a championship, honestly. Me and our seniors, we've been working for four years to beat them, and finally did with our last chance (in the regular season)."
Added Ferrille: "Yes, we definitely wanted to be the first team to do it (end Oak Creek's SEC winning streak), but we were glad that we were still part of that group to do it.
"It's just one of those things where you can just cross it off the list. It's something that you did that you had that goal for how long? And now we've accomplished it."
But there's a lot more for the Red Devils to accomplish. They're still in play to win the SEC title, and they have the talent and experience to make a deep run in the Wisconsin Interscholastic Athletic Association Division 1 playoffs.
Farmer and Thomas have put up their customary big numbers all season, while sophomore point guard Iyanna Green — another up-and-comer in Bradford's recent pipeline of girls basketball talent — is tied for the SEC lead with 3.4 assists per game.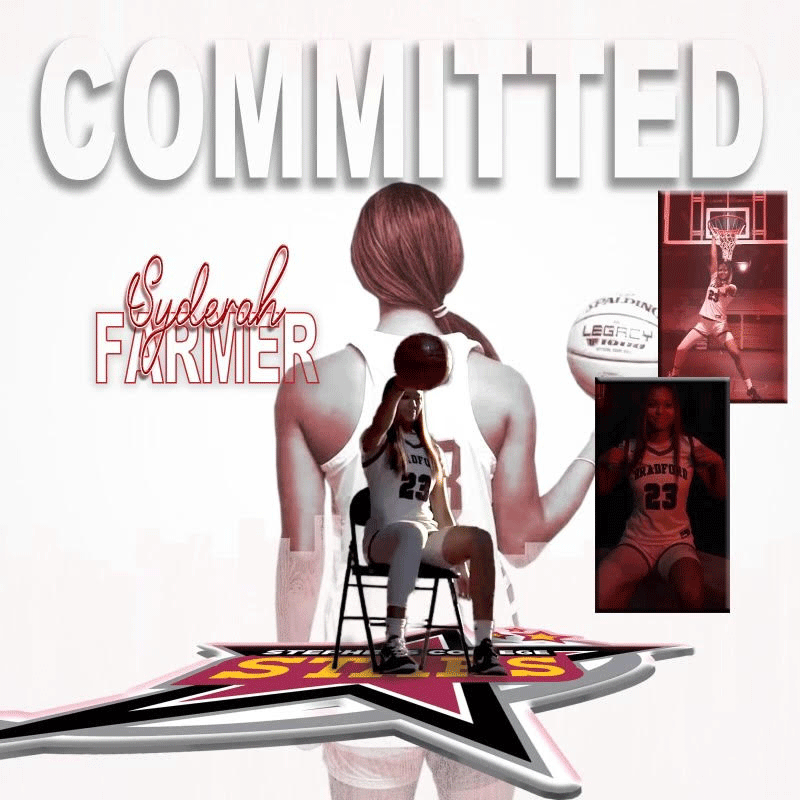 And the Red Devils got a huge boost on Tuesday night with the return of Christianson, who had been out all season with an injury. Christianson is an NCAA Division I women's soccer commit to Marquette University, but she's also a very good basketball player who's been a big part of the Red Devils for three seasons already.
"There was just something different about Tuesday night," Ferrille said. "Haley being back, the girls just playing like you could tell they wanted to win. They were just determined to win.
"That is great going into the postseason. That's a good feeling for a coach, that's a good feeling for a program."
Bradford is off until next week Tuesday night, when the Red Devils play an SEC game at Racine Horlick. With five conference games left — including games yet against crosstown rivals Indian Trail and Tremper — Bradford is tied for second place in the SEC at 7-2 with Oak Creek, two games behind 9-0 Franklin.
Bradford concludes its regular season Feb. 16 at Franklin and will have a shot at revenge against the Sabers, who beat the Red Devils by one point on Jan. 13 at the Bradford Fieldhouse, this time with the SEC title possibly on the line.
Then, Bradford could see its SEC foes all over again in the WIAA Division 1 regionals in what the Red Devils hope will be a lengthy postseason run. Bradford has never reached the State Tournament in girls basketball.
"I still think we can go to state and go very far," Farmer said.
Whenever and wherever this season ends, Farmer will immediately begin her offseason work in preparation for college basketball. She confirmed she will not play for the Bradford softball team this spring and will instead get ready for her career at Stephens College, an all-women's school that recruited Farmer hard for basketball.
"He (Stephens head women's basketball coach Andre Bell) was one of the first coaches that had offered me, and he has always just been able to reach out to me," Farmer said of why she chose Stephens College. "He's reached out to everybody I know, just trying to get to me.
"I've always heard to go where you're wanted most. So he's always wanted me."
Farmer said her favorite subject in high school is math, and she wants to pursue something going forward to help athletes like herself.
"In college, I want to do sports science or anything in the physical field," Farmer said. "I just want to help people, especially athletes."
"5 QUESTIONS WITH" SYDERAH FARMER
Favorite food? "I'd have to say mac and cheese."
Favorite movie? "'The Sandlot.'"
Favorite musical artist? "I'd say either Polo G or Drake."
Favorite athlete? "Michael Jordan."
Where do you see yourself in 5-10 years? "Just being an influence on and off the court, pursuing my career, still helping athletes, just in my community. That's being a physical therapist or physical trainer, maybe a coach, just somewhere in that field."