Grace Scalzo once scored 41 points in a Bradford High School girls basketball game.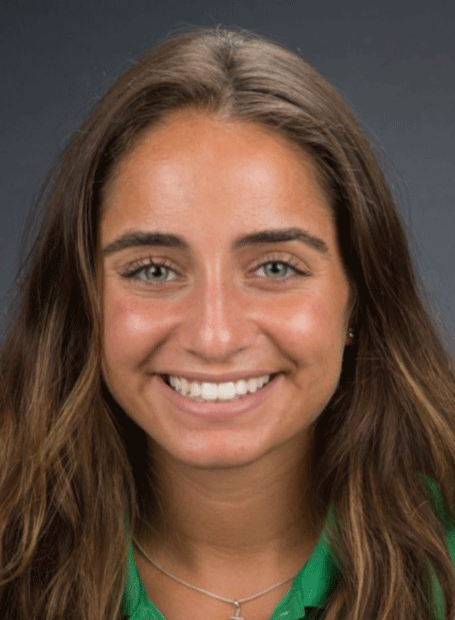 In three years, she graduated from the University of Wisconsin-Parkside.
She teaches public speaking at Marquette University.
She's the in-house emcee for the nationally ranked Marquette men's basketball team.
She's a communications assistant for the Milwaukee Bucks.
She's a yoga instructor at Santosha Yoga.
And she performs jaw-dropping renditions of the national anthem.
Which begs the question: Is there anything the 21-year-old Kenosha native isn't great at?
"Golf," Scalzo said. "I can hit the ball, but not as far as I'd like."
Behind her many talents, accomplishments and incredible drive (off the golf course), Scalzo has been named the Kenosha.com Kenoshan of the Week.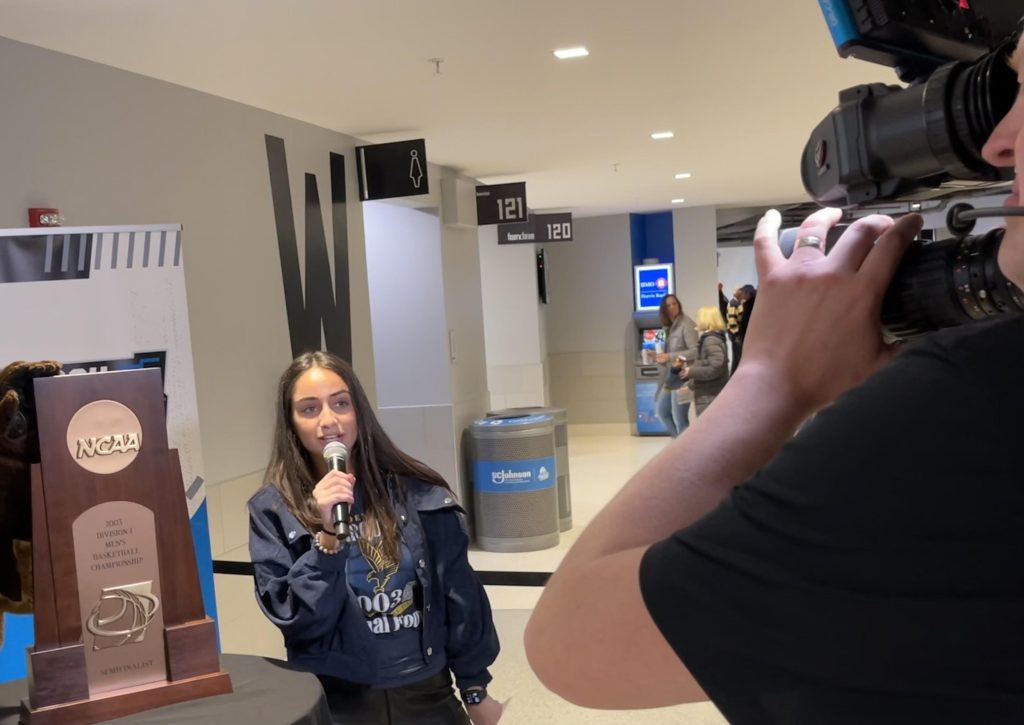 Scalzo, in addition to completing her masters degree in communications and media at Marquette University, spends most of her nights at the Fiserv Forum in downtown Milwaukee working Bucks and Marquette games.
The Marquette men's basketball team hosted 22nd-ranked Providence and honored the 2003 MU Final Four team on Jan. 18 at the Fiserv Forum.
It was Scalzo's job to fire up an already raucous crowd of 14,341 and bring the EGBs or Energy Generating Behaviors, a mantra for second-year Marquette head coach Shaka Smart.
"Let's go, Marquette Nation!" Scalzo shouted to the fans just minutes before tip-off. "Let's cook them (Providence) Friars."
Scalzo made three pregame announcements — both on the court and on the state-of-the-art arena scoreboard — and four in-game appearances.
She coordinated the Wintrust "Dash for Cash" contest shortly before halftime when one lucky fan was blindfolded on the court and tasked with finding Marquette mascot "Iggy" with the fans' assistance.
Being the center of attention in front of nearly 15,000 fans isn't always easy, according to Scalzo.
"It can be a little nerve-racking," Scalzo said. "When you tell that many people to stand up and everyone stands up, you're like 'Whoa!'"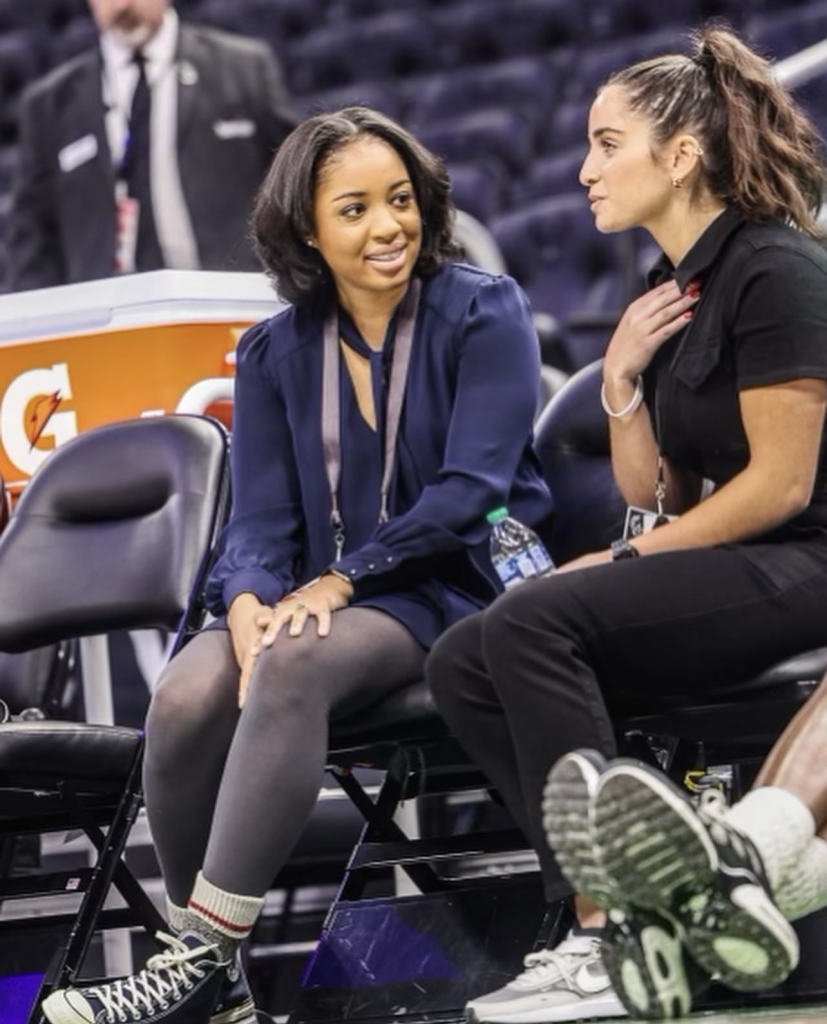 Scalzo's goal is to become a National Basketball Association sideline reporter like Milwaukee Bucks' Zora Stephenson, who's become not only one of Scalzo's coworkers but a role model and friend.
Before her career in sports broadcasting, Stephenson was a news anchor and reporter in Denver and Greenville, N.C.
"It only takes one person to see something in you for everything to change," said Stephenson, who became the first woman to call play-by-play for the Bucks in 2021. "Grace is well on her way.
"I'm so impressed by her. She's assertive, attentive, smart and willing to ask anyone a question … the perfect trait for someone who wants to be a reporter."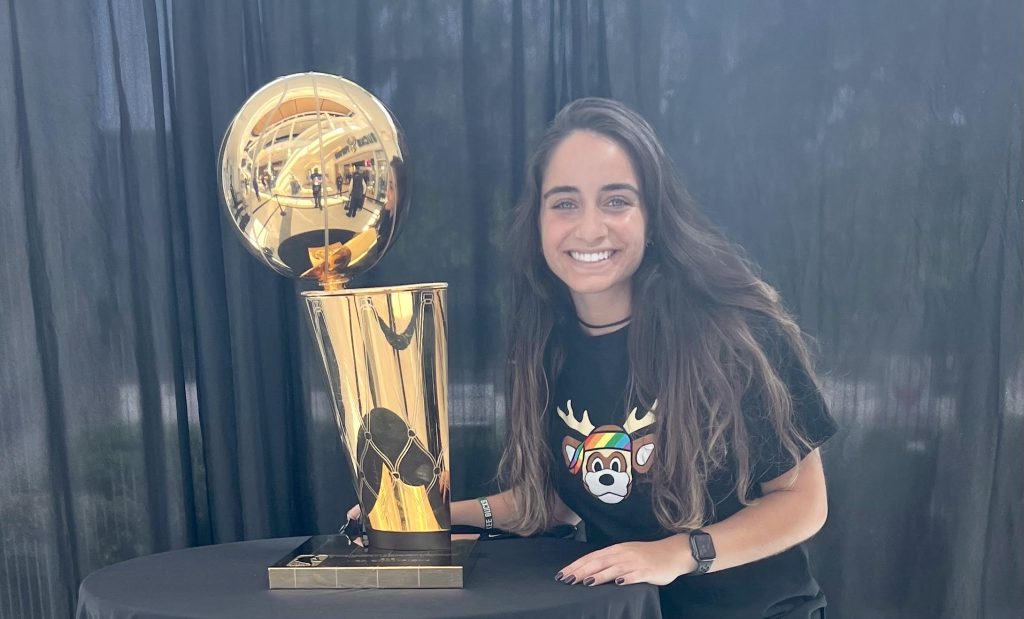 Despite focusing on school and her career, Scalzo remains close with her family, friends and community back home. Scalzo helps pay for her schooling as an instructor at Santosha Yoga in Kenosha.
"Grace is a true class act," said Joya Santarelli, owner of Santosha Yoga. "She is wise and mature beyond her years.
"One of the things that impresses me the most about Grace is that she is so open and welcoming to learning more, improving her skills and accepting and implementing constructive feedback. She is the epitome of a strong, soulful, empathetic and multi-talented young woman. Such a role model, too."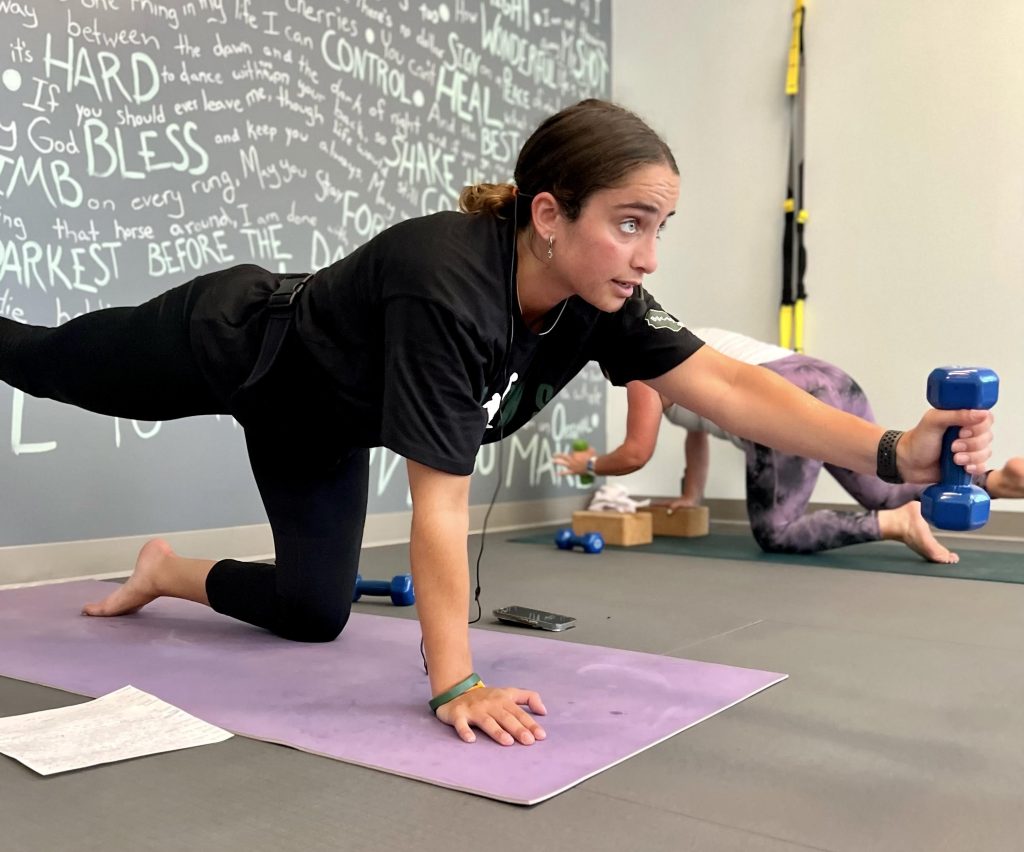 In a recent Marquette on-court promotion, one lucky fan sank a full-court putt in the Wintrust "Putt for Cash" contest.
It came with an assist from Scalzo.
"The girl was holding the putter backwards and I was like 'You might want to turn that around' and she didn't," Scalzo said. "So when she putted, I kicked it and it went all the way down the court and went in.
"It was pretty funny. A few of the Bucks players were there and asked me if I played soccer."
As far as improving her golf game, that's on the bucket list, according to Scalzo.
"Summer goals."
NOTE: To nominate a Kenoshan of the Week click here or email Andrew@Kenosha.com.