The Restaurant:
Twisted Cuisine, 7546 Sheridan Road, is one of the first restaurants in Kenosha to focus on an eclectic, ever-changing menu.
The Featured Dish:
Fried Cheesecake — Cheesecake coated in Fruit Loops deep fried. Served with raspberry drizzle.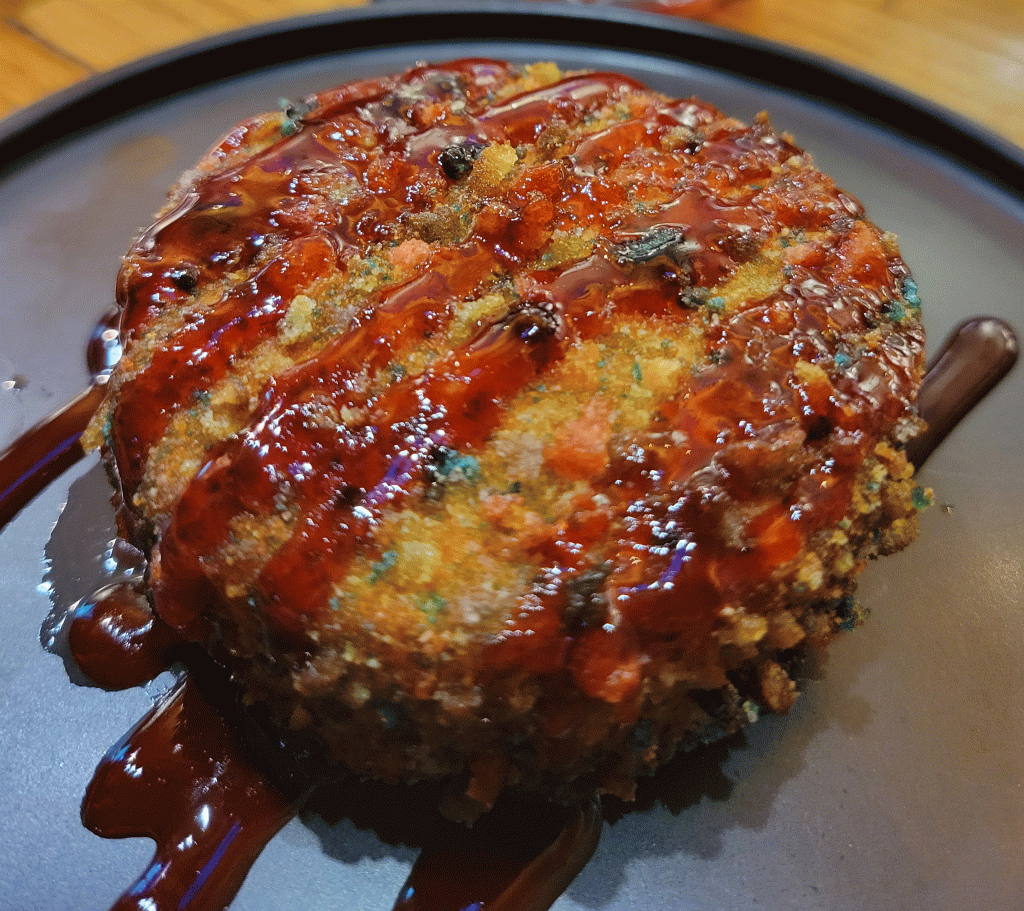 The Flavor and The Story:
Twisted Cuisine has been delighting the senses with unique culinary creations since 2006. While changes may be on the horizon, the atmosphere and flavors are still delivering smiles through every service.
The stellar menu and best-in-class staff haven't faltered a bit lately, and I think I've had even more fun at Twisted lately than ever. 
The crew here is motley to be sure, and their personalities are reflected in everything about an experience within their walls.
From experimental flavors to lifelong friendships, doing things differently has always been a strength at this spectacular dining establishment. 
A popular mainstay on the frequently changing menu that is a great example of their "let's put a twist on it" mentality is the Fried Cheesecake.
Sure, cheesecake is always delicious, but what if it was coated in Fruit Loops then fried and topped with raspberry? 
The answer is … it gets a lot better. 
This decadent delight is an absolute must-have in the Kenosha culinary scene and will cap off what is always a spectacular meal with some of the best folks around. 
Get it and get it while you can.
The Fried Cheesecake is available daily for $8.
Twisted Cuisine is currently open for dine-in and carry-out daily. This dish, as well as the full menu can be viewed online at TwistedCuisine.com.