The Parkside track & field team kicked off the 2023 home schedule on Saturday, Jan. 21 by hosting the Lake Michigan Open in the Petretti Fieldhouse.
The Rangers had a huge day. The men's team captured the team title, several individual athletes had first-place finishes and personal-best performances, and a pair of school records were broken. Freshman jumper Rachel Blaskowski got the action started for the Rangers and set the tone for an incredible day, making her our Kenosha.com Ranger of the Week.
Blaskowski, an Oak Creek native, started the day in the long jump, which opened the meet at 10 a.m. Her first jump of 5.45 meters placed her in the lead after the first attempts. Her second jump of 5.51 meters held off an attempt for the lead from Northern Michigan's Akirah Venerable, who jumped 5.45 meters. Venerable made another attempt for the lead on her third attempt, jumping 5.55 meters. Blaskowski's third jump would not only secure her victory in the meet, but also write her name into the Parkside history books. The freshman jumped 5.78 meters, breaking the Parkside school record and hitting the national provisional qualifying standard. The previous record of 5.67 meters was set by Grace Bitangelo in February of 2018.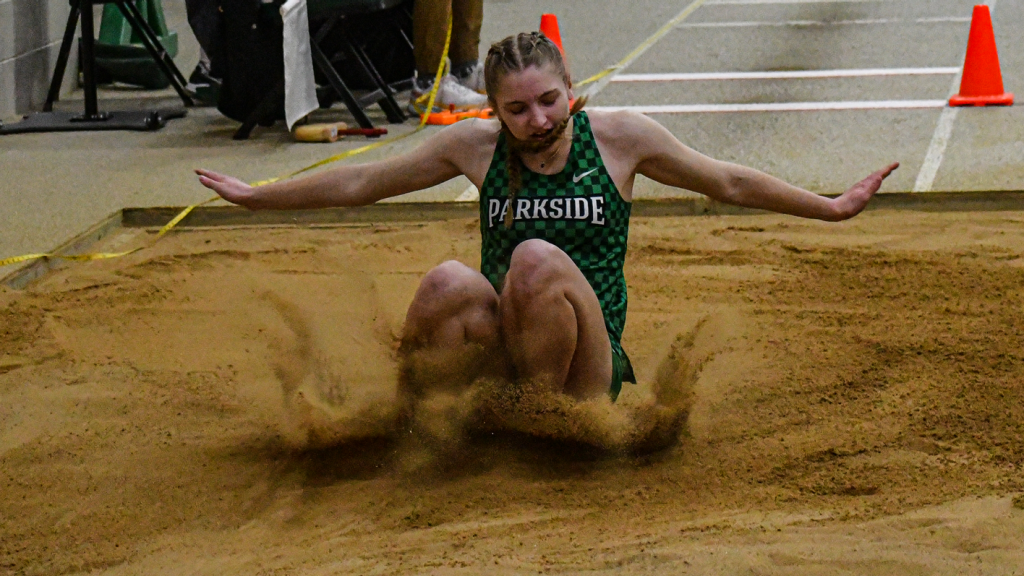 Blaskowski grew up competing in gymnastics, but decided to switch to track & field in seventh grade, and she has stuck with the sport for the last six years. She has always competed in the long jump and sprinting events. Her interest in track came from her dad, who was an athlete at UW-Milwaukee in college. Her brother currently competes in cross country and track & field at the high school level.
Blaskowski chose to attend Parkside because of the friendly coaching staff and athletes in the track program. She wanted a small school and a close-knit community, which Parkside fit perfectly. She is currently an Applied Science major with a focus in Athletic Training.
Rachel's goal for this season is consistently jump within the 5.8-6.1 meters range, while continuing to improve her technique and form. She also hopes to have a shot at qualifying for nationals.
The Rangers will return to action on Friday (Jan 27) as they compete at the Bill Clinger Classic at Grand Valley State. For more information, visit parksiderangers.com.