Wild, wacky, senseless and saucy.
Pressed Ham Productions' eighth installment of the K-Town Burlesque variety show is all but guaranteed to leave a lasting impression, like it or not.
"Everyone that comes is entertained," said Kenosha native Eric Houghton, Pressed Ham Productions producer, writer and actor. "Everyone walks away thinking 'What the hell did I just watch?' and 'I want to go again.'"
"K-Town Burlesque: Lost in Time" arrives with three shows this weekend (Jan. 20-21) at the Rhode Center for the Arts, 514 56th Street. Showtimes are 8 p.m. Friday and 7 p.m. and 10 p.m. Saturday.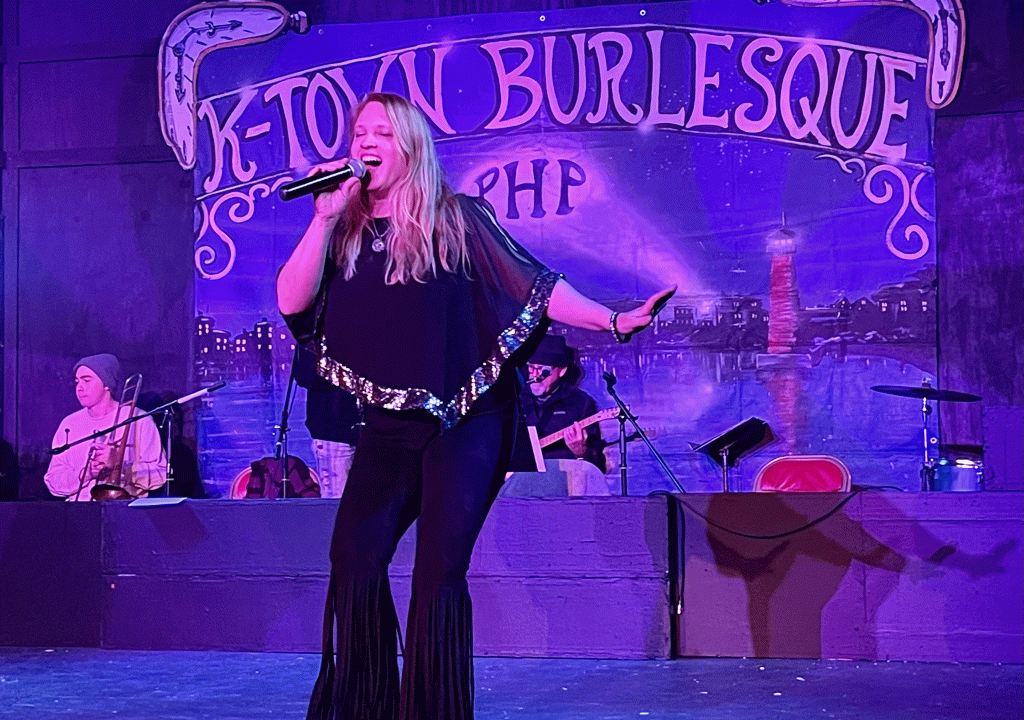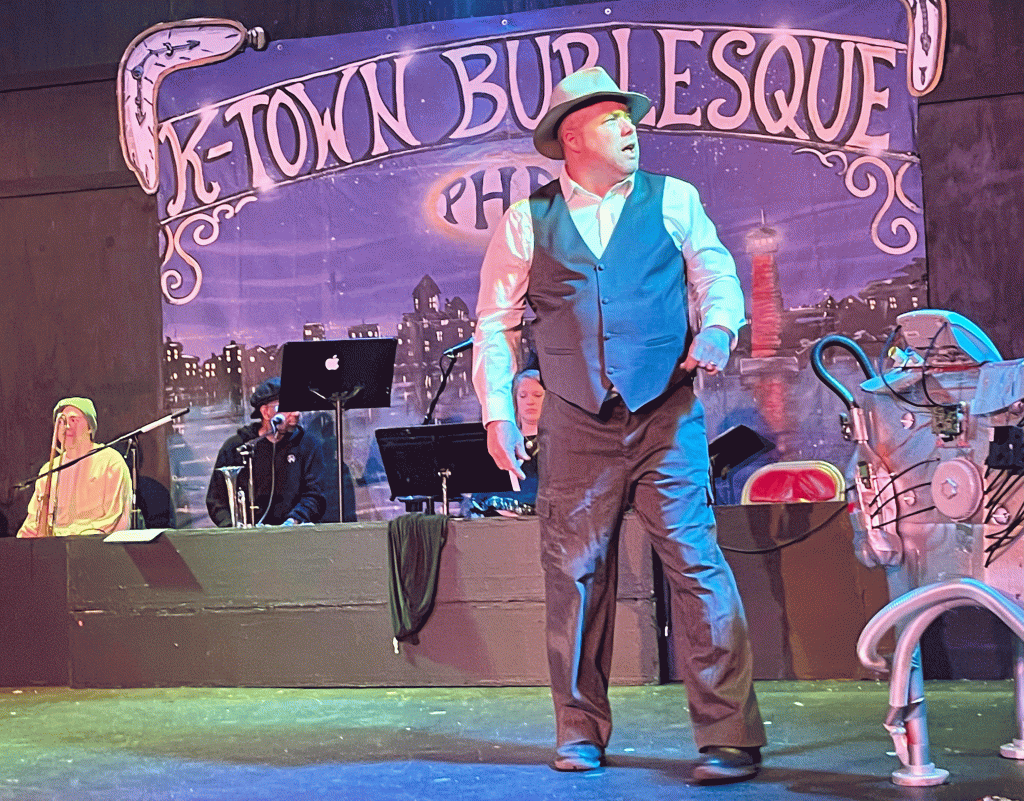 Tickets can be purchased online at www.ktownburlesque.com. The cost is $20 for general admission. A limited number of table seating is available for $150 (four people) and $300 (eight people).
Houghton said the production could be considered PG-13 for strong language, adult themes and partial nudity.
K-Town Burlesque debuted in 2014 as a speakeasy created by Houghton and local theater veteran Scott Holloway. It has evolved into a full variety show featuring live music, pole dancing, eclectic acts, illusionists and runway models.
"Scott and I talked about putting on a variety show for grown ups and something a little different than rock bands at a bar," Houghton said. "Something that could throw people back a little with unexpected entertainment."
Headlining this year's production is burlesque dancer Vee Valentine of the Brew City Bombshells, eclectic performer Neimo Sworld and longtime magician and entertainer David Seebach.
Holloway serves as the master of ceremonies.
Houghton, the grandson of beloved Kenoshan "Music Man" Ralph Houghton, plays Detective Jack Franklin in the wacky romp through time. The cast also includes Kelly Mackay, Kim Emer, Raven Ariele, Jeremiah Meyer and Andrew Anderson.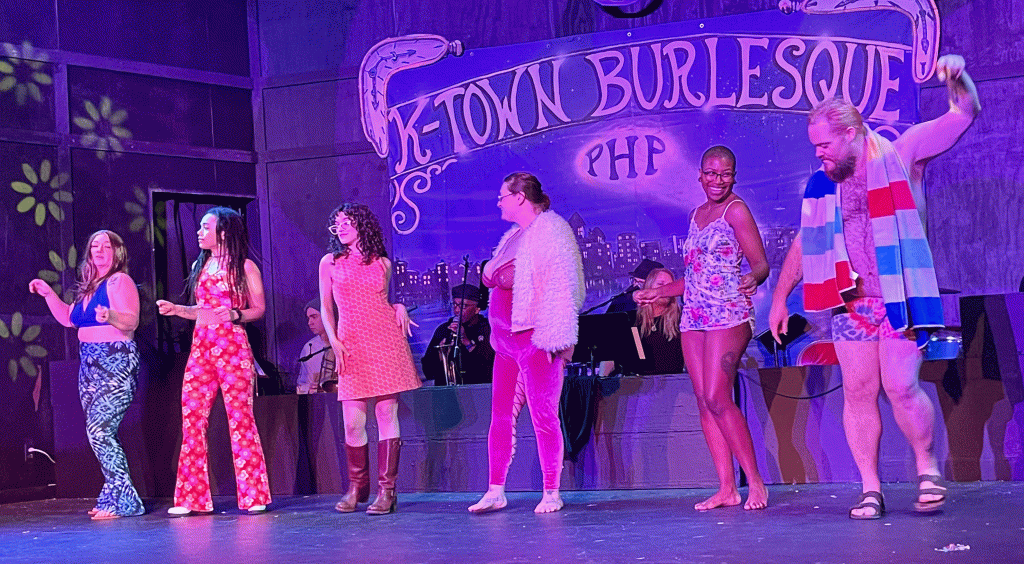 The two-hour show features a pair of runway reviews from local beauties modeling a collection of scandalous attire.
The late-Saturday show has been known in recent years to attract a tuned-up crowd, feeding off performances that get even wilder, wackier, saucier and every bit as senseless.
"It's the highlight of my year," Houghton said. "Better than Christmas."