The Restaurant:
Boat House Pub & Eatery, 4917 Seventh Ave., is one of surprisingly few restaurants in Kenosha with lakefront dining. This nautical-themed restaurant has been serving Kenosha for generations.
The Featured Dish:
Lobster Grilled Cheese — Butter-poached lobster, herbed cream cheese, cheddar, provolone and fresh basil on toasted brioche bread.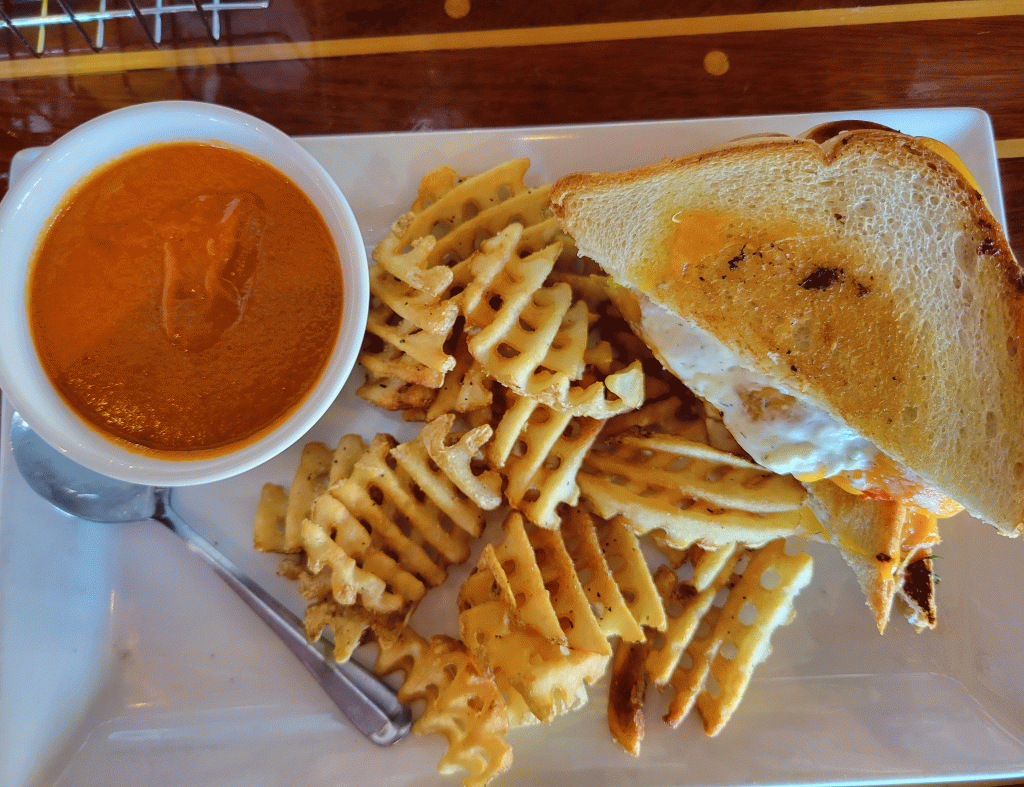 The Flavor and The Story:
The Boat House has long served Kenosha as a place to meet and gather on the lakefront. 
The surprisingly rare opportunity to dine with a harbor view makes their all-seasons patio a must-visit destination in the summer months and the expansive dining room is often the host of large community events. 
With its nautical theme and plethora of custom woodworking, you'll feel as though you have set sail from the port of Kenosha without ever leaving shore.
The menu is full of variety and offers something for everyone ranging from Oysters Rockefeller to burgers and flatbreads.
On my most recent visit I opted for a dish that finds itself right at the drawbridge between seafood and simple — the Lobster Grilled Cheese.
This high-end handheld did not disappoint. 
The combination of cheeses melts into a tasty mess that, combined with the flavorful toasted bread, would be a great grilled cheese sandwich on its own.  
Fortunately for us, it has taken it a step further with the addition of lobster. 
The sweet and rich claw meat adds another layer of flavor and decadence that takes this sandwich to the next level.
For the best experience on a chillier day, add a cup of the house tomato basil soup.
The Lobster Grilled Cheese is available every day for $17 and includes a choice of side.
Boat House Pub & Eatery is currently open for dine-in and carry-out daily. This dish, as well as the full menu, can be viewed online at BoatHouseKenosha.com.