The University of Wisconsin-Parkside women's basketball program has a legacy of great players who've graced the court inside the DeSimone Arena.
Sammy Kromm, Brittany Beyer, Jadee Rooney, Carrie Weir, Amanda Gibson, Laurie Pope … the list goes on and on, with respect to the names excluded here.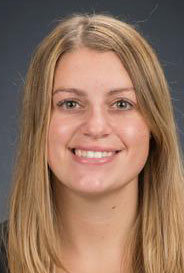 But there's one who tops them all now, at least in terms of scoring, and she still has time to increase her lead atop that list.
Alyssa Nelson, who's now in her fifth season with the Rangers — she was granted an extra year of eligibility, as all student-athletes were by the NCAA, because of games lost due to the COVID-19 pandemic — is seeking to close her stellar collegiate career with a bang for a Parkside women's team that's won eight of its last nine games.
Last Saturday (Jan. 14), during a 75-66 Great Lakes Intercollegiate Athletic Conference win over Ferris State in Big Rapids, Mich., Nelson became the Parkside women's program's all-time leading scorer, surpassing the 1,897 points scored by Kromm from 2001-05. In 124 appearances with the Rangers from 2018 until now, Nelson has poured in 1,907 points.
Nelson is also the program's all-time leader in 3-point field goals made with 269 and ranks third in free throws made (336), third in field goals made (651), seventh in steals (159), ninth in rebounds (571) and 10th in assists (286).
With 10 regular-season games and the postseason left, and with a GLIAC-best scoring average 21.8 points per game this season, it's pretty much certain that Nelson will become the only player in program history to reach 2,000 career points before her time at Parkside is done.
Even though she's a New Berlin native and starred at New Berlin West High School, Nelson has been a student at Parkside and resided in Kenosha — at least part-time — long enough now to be named this week's Kenosha.com Kenoshan of the Week for her record-breaking game this past Saturday.
Legacy of excellence
Jen Conely is in her fifth season as head coach of the Parkside women's basketball team, so she's been there for every bit of Nelson's record-breaking career.
But she saw plenty of the program's excellence prior to Nelson, and not always on the bright side of things.
Prior to coming to Parkside, among other positions, Conely spent eight seasons as an assistant for the women's team at the University of Indianapolis, which Parkside competed against regularly in the Rangers' former league, the Great Lakes Valley Conference.
Conely recalled watching players like Beyer and Rooney tear apart her best-laid coaching plans as an assistant at UIndy and good-naturedly expressed how she felt about such talented Parkside players at that point in time.
"I hated them," Conely said with a laugh during a phone interview Wednesday morning.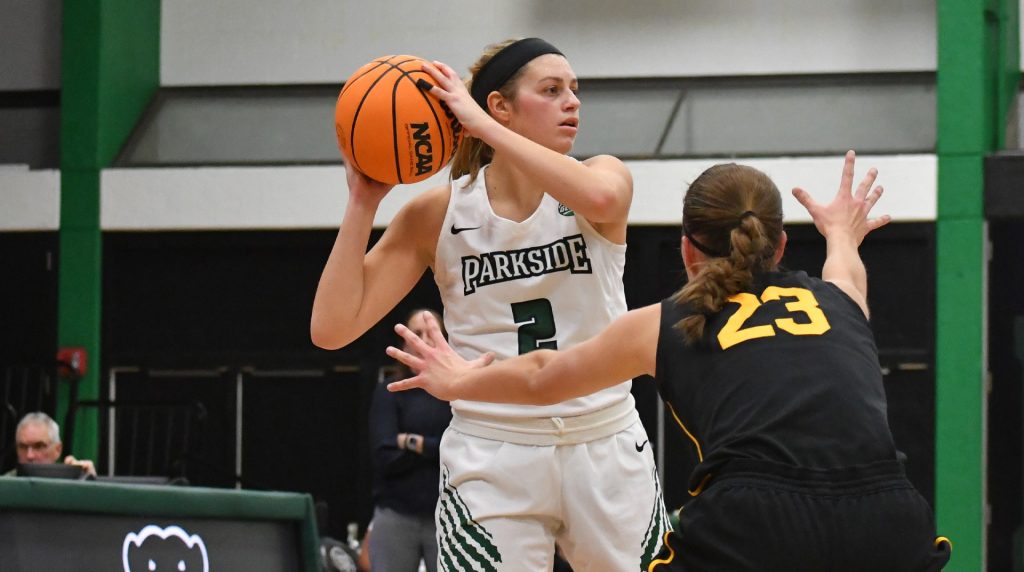 The point, of course, is that Conely hated what those players did to her teams back then, but she respected their greatness. So she knows exactly how great Nelson has been to surpass such players in the Parkside record book.
"They were so good," Conely said. "They were so tough. … For (Nelson) to be the leading scorer of this program is incredible, because the women that played here before were amazing.
"I have a true appreciation and understanding of how hard it was (to top that group) and how good that group was."
Nelson, meanwhile, is humble and comes across as someone who would rather shrug and say "aw-shucks" about her scoring record than brag about it. But she recalled this past fall when Rooney (now Wesley) and Gibson (now Gwidt) were inducted into Parkside's Athletic Hall of Fame.
"Just to realize that I'm at the top with those players, that's pretty crazy," Nelson said Wednesday morning.
Always improving
Among her best qualities on the court, Conely said, is Nelson's constant search for improvement.
Nelson has piled up so many accomplishments during her Parkside career, garnering three straight first-team All-GLIAC selections going into this season, along with GLIAC Player of the Year and Women's Basketball Coaches Association honorable mention All-American honors in 2021-22. So it's hard to imagine she has much to get better at.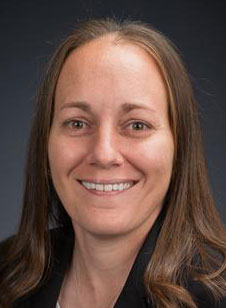 But there she was, Conely said, picking the brain of first-year Parkside women's basketball assistant Eric Gruber on what new moves she could add to her arsenal. Apparently, that's included the legendary one-legged fadeaway popularized by NBA legend Dirk Nowitzki.
"Alyssa's really a coach's dream," Conely said. "Obviously, she gets it done on the court, competitive, plays at a high level. She holds herself to a high standard. She kept coming back better and better. She'd find ways to continue to improve her game, even this year.
"… You see her do like a Dirk move now in the middle of a game. That's not something she was doing in the past."
The great ones, indeed, are always thinking about how they can get even better.
"I just don't really ever want to settle," Nelson said. "No matter who you are, you can always get better. That's just what I think about in the offseason. That's when it's most important.
"Even when there's days that you'd rather just lay in bed and not work out, you're not going to get better doing that. So that's kind of my mindset."
Conely also praised Nelson's intelligence on the court and her eagerness to take, and make, big shots.
"Her IQ of the game is second to none," Conely said. "She's so intelligent. And we run a motion offense, so the ability to come off screens and make reads, she's the best player that I've coached in 15 years in reading the defense. The things she sees in games aren't basic reads. They're super advanced.
"… And, obviously, the desire to want the ball (in) end-of-the-game situations. We've had a lot of close games. We have over a minute of just buzzer-beater highlights of her. … It's a special skill, someone that wants the ball in those situations. And not only to want it, but to be able to knock it down and make those big plays, too. That's something she's proven all the time."
Future plans
Nelson completed her undergraduate degree at Parkside last May in business, with a concentration in finance. She's currently working toward her MBA and said she should complete that by the end of this summer.
But there's no doubt she has a chance to play basketball overseas professionally, should she choose to do so.
Conely pointed out that women's pro teams in Europe like players who are great offensively, and Nelson definitely fits that bill. Last season, she accomplished the rare shooting accomplishment of 50/40/90 — 50 percent from the field, 40 percent from 3-point range and 90 percent from the free-throw line — numbers associated with NBA legends like Steve Nash or Steph Curry.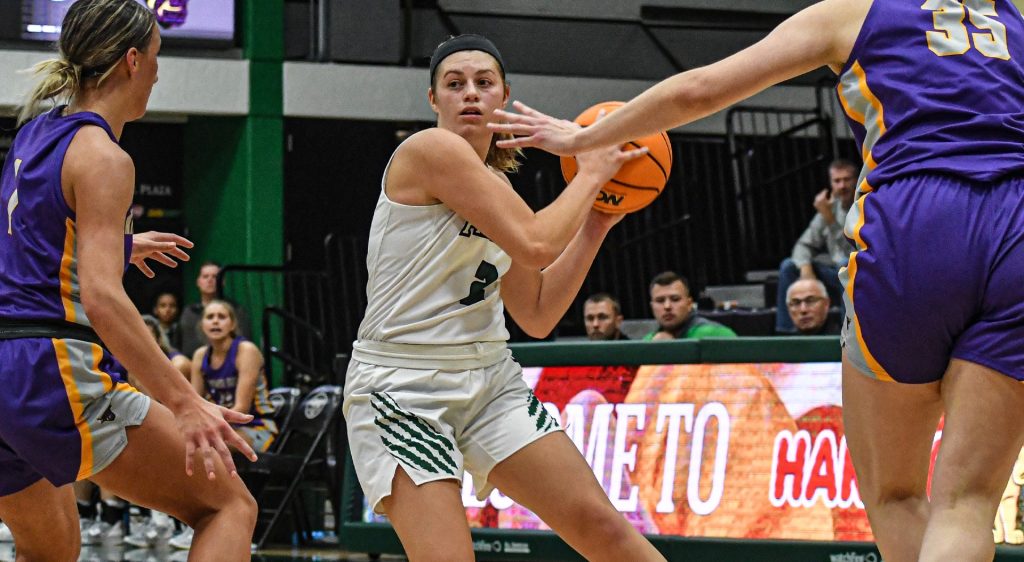 "It's insane," Conely said. "And the degree of difficulty that she has to do it. I have no doubt that, obviously, in Europe, she could kill it. They love offense, and she's just ridiculous. It's just a matter of what she prioritizes."
For now, Nelson said she's just focusing on the end of this season, then she'll worry about what to do next. She has plenty of options.
"Playing professionally is definitely something I've thought about," Nelson said. "I haven't really fully decided, just kind of want to focus on the season right now. Other than that, if I don't, just probably working in finance somewhere."
Rangers rolling
While individual records are nice, of course the thing Nelson wants to achieve the most to finish her Parkside career is a deep postseason run.
On that front, things started, well, roughly for the Rangers in 2022-23.
"We had, honestly, probably one of the worst preseasons that I've ever had as a coach," Conely said. "When I came to the opening day of practice on Oct. 15, I had six available players to practice."
But with health, things have turned around since then.
With a full roster now, including five seniors, the Rangers have won four straight and eight of their last nine. The only defeat during that stretch was an overtime loss to Grand Valley State, ranked No. 4 nationally in the latest NCAA Division II coaches poll, in a thriller at the DeSimone Arena on Jan. 5.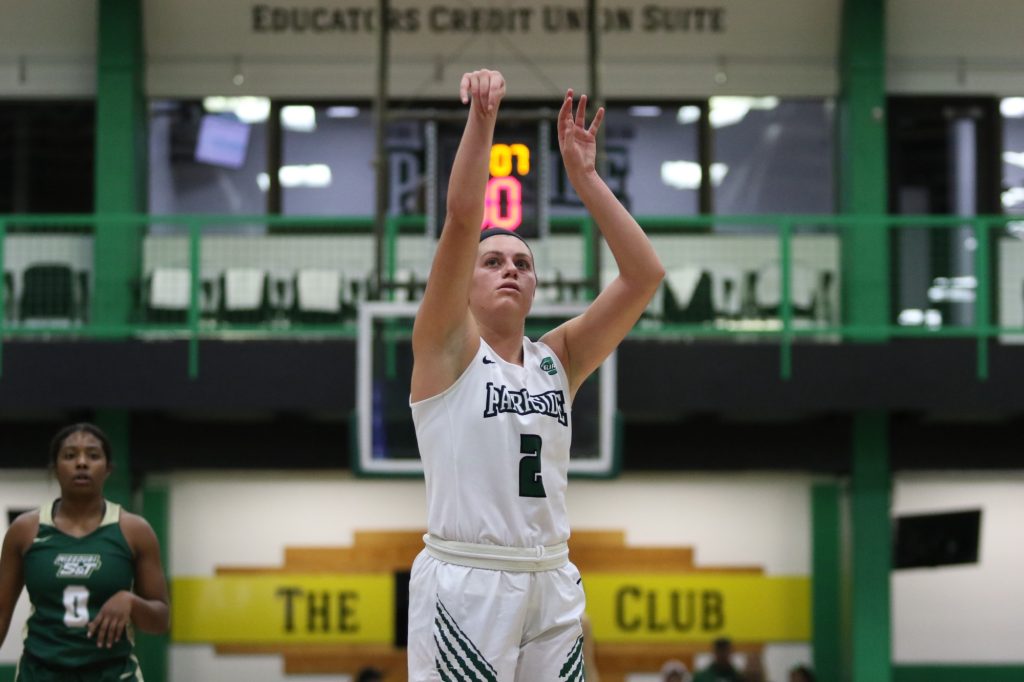 Parkside improved to 11-7 overall on Monday with a non-conference home win over Cardinal Stritch — Nelson received a well-earned rest day in that one and cheered her teammates on — and will enter this Saturday's 1 p.m. GLIAC road game against Purdue Northwest in Hammond, Ind., at 6-2 in GLIAC play, alone in third place in the conference.
"It's just a good feeling," Nelson said of the Rangers' current roll. "We have a lot of good players, a lot of good camaraderie right now. I think we've kind of figured it out defensively, too, now, as well.
"I think we're all kind of rolling with confidence right now."
Home at Parkside
Nelson accepted the moniker of "honorary Kenoshan," since she's now spent so much time here. But she admitted she spends most of her time on Parkside's campus, studying, playing basketball, working out and hanging out.
"I will say, I'm kind of a homebody on campus," Nelson admitted. "I don't really go out much. My roommate's from Sweden. She always jokes, 'Oh, I didn't even know that was in Kenosha,' because I usually don't take her many places."
But when she does get out around Kenosha, Nelson certainly has her favorite locations and restaurants.
"I love to go by the lake, for sure," she said. "Warm weather, obviously. And then Waterfront (Warehouse) and La Fogata, I love those two places."
And being a New Berlin native, Nelson is a Wisconsin sports diehard. If you can't find her playing sports, then you can probably find her attending a game.
"I'm a huge team sports fan," Nelson said. "In the summertime, I probably go to like 30 Brewers games, and that's not even exaggerating. Bucks games, too, Packers, all that. I just love to be active."
As she closes out her Parkside tenure, Nelson has certainly made her mark on the university, both in the classroom and on the court. There's no place she would rather be.
"The first thing that comes to my mind is just the atmosphere," Nelson said when asked what she likes most about Parkside. "And not even just games, but just how close our little community is, other sports teams and stuff.
"We all just support each other a lot. Even all the coaches, it just feels like a giant family here. I think it's really underrated."
NOTE: To nominate a Kenoshan of the Week click here or email Andrew@Kenosha.com.