Family, faith, service and chocolate.
Kenosha's Lillian Jilk cherished those four things — enjoying life to the fullest — as she impacted the lives of many throughout her 103-year journey.
Jilk died on Jan. 6 in Kenosha.
The longtime nurse and World War II veteran was honored with full military honors for her burial on Monday (Jan. 16) at All Saints Cemetery in Pleasant Prairie.
The funeral services were handled by Piasecki Funeral Home.
"It was definitely an honor," said Matt Martin, Piasecki Funeral Home Director. "She was a nurse and a veteran. She cared for her community, her country, her family and lived a remarkable life."
Jilk joined the United States Navy Nurse Corps in February 1944. During World War II, Jilk was stationed at Great Lakes Naval Hospital Base in North Chicago, Ill., spent boot camp in Farragut, Idaho and worked at the Naval Hospital in Long Beach, Calif.
She helped sailors who returned to the United States for care and did non-war-related work, delivering babies in the obstetrics department.
After serving 27 months, Jilks was discharged as a Lieutenant of the Navy Nurse Corps on May 28, 1946.
Jilk, a native of Foley, Minn., married Albert Jilk on Nov. 4, 1948 in Gilman, Minn. Lillian became a stay-at-home mom for two adopted sons — Robert and Ronald — and built a home together in Kenosha in the 1960s.
Jilk was employed at St. Catherine's Hospital in Kenosha. She attended St. Peter Catholic Church and was a member of the church's Womens League, Hospice Alliance and was active for Wisconsin Right to Life. Lillian and Albert worked and supported the Kenosha Soup Kitchen for over 40 years.
At the age of 101, Jilk joined the American Legion Post 21.
Known for her dry sense of humor, quick wit and remarkable memory, Jilk cherished every second with her family.
"She was a very loving aunt," said Jilk's niece Anne Becker of Montgomery, Minn. "Every time you went over to her house, whether it was for a birthday party or just conversation, the focus was always around the kitchen table."
And she never skipped dessert, either.
"She had a love for chocolate," said Jilk's niece Virginia Kornovich, of Zimmerman, Minn.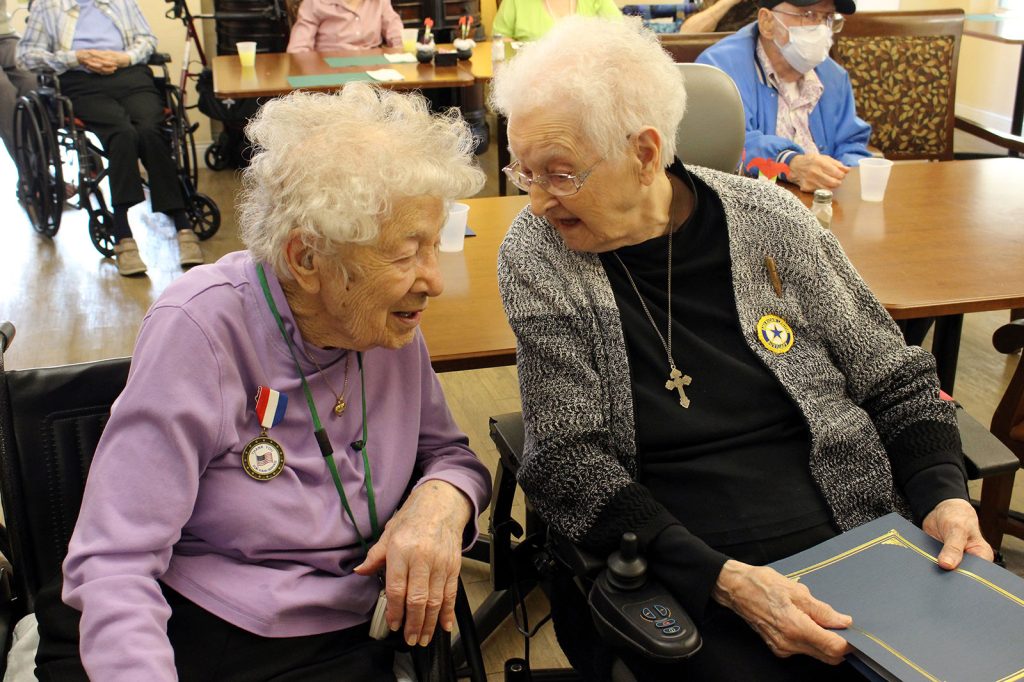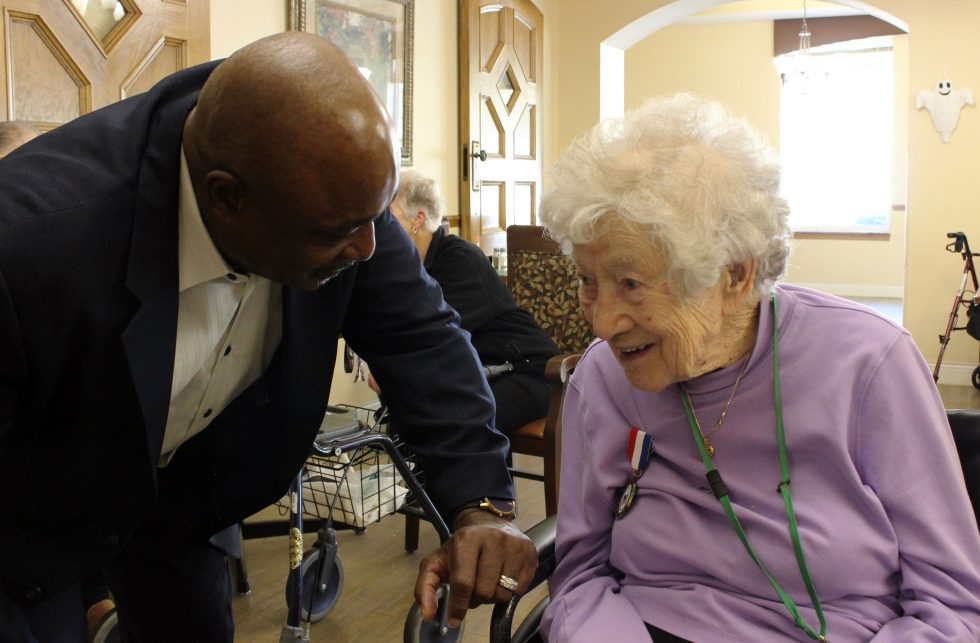 Monday's funeral included mass at St. Peter Catholic Church and graveside service — presented by Kenosha Area Vietnam Veteran Guard — at All Saint Cemetery. Family and friends continued the life celebration with a luncheon at Casa Capri.
Jilk was preceded in death by her parents Raymond and Francis Lewandowski, her husband Albert Jilk, children Robert and Ronald and brothers Norbert, Arthur and Boniface.
"It was interesting to see how many people were here (for the services)," Martin said. "This is the oldest person I've had the honor of caring for. When someone lives a long life like that, a lot of times there's not a lot of family. They typically outlive everyone."
For more on Jilk and the lives of other locals recently lost, visit Kenosha.com/obituaries.