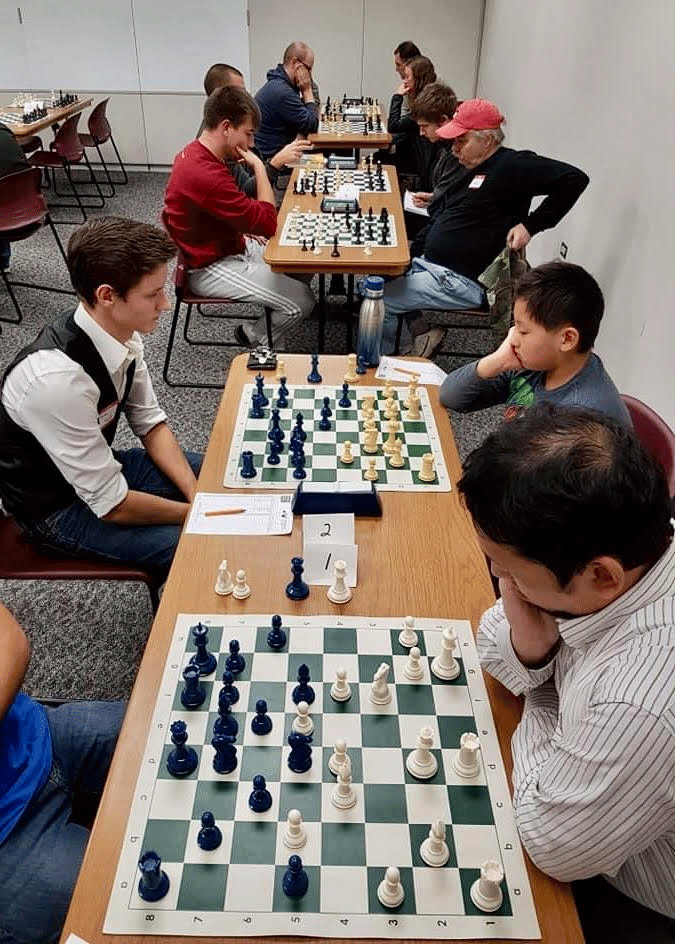 Introduced to chess at a young age, Pleasant Prairie resident Allan Cargille has spent the past 50 years sharing his passion for the game.
"When you look at chess, it's something you can learn in the first or second grade and enjoy for the rest of your life," Cargille said. "There's not a lot of games like that."
The Kenosha Chess Association, founded by Cargille in 2000, will hold its first tournament since the pandemic 10 a.m. Saturday (Jan. 14) at the Kenosha Public Library Southwest Neighborhood Library, 7979 38th Ave.
The free tournament is for all ages and ability levels. Registration can be completed online or in-person at 9:30 a.m. Saturday.
The format is Swiss style — similar to a round robin — where players of comparable skill levels are paired against each other. There is no elimination.
Divisions include grades K-2, 3-5, 6-8, 9-12 and adult.
"It's a great format," Cargille said. "Everyone gets to play five games. Winners play winners. Losers play losers. Everybody should get to play games at their level. Most people will win at least one game."
Past tournaments have attracted some of the best players in the area, some of which are ranked through the United States Chess Federation, according to Cargille. Spectators are also welcome.
"It always depends who shows up," Cargille said. "We've had some really strong youth players come out of Kenosha."
The KPL Southwest Neighborhood Library hosts Chess Night on the first and third Wednesdays at 6:30 p.m. each month. A member of the Kenosha Chess Association is typically on-hand to assist players.
"We're excited about having the tournament back," Kenosha Public Library's Amy Klein said. "We're hoping for a really good turnout and a lot of people having fun playing chess."
For more information on the Kenosha Chess Association, visit www.kenosha-chess.org.