The Restaurant:
The Apis Hotel & Restaurant, 614 56th St., is downtown Kenosha's portal to another world. The stunning decor and architecture will instantly make you feel as though you have left our humble city and arrived in a thriving metropolis.
The Featured Dish:
Carnitas Skillet — Guacamole, onion, peppers, cilantro, Hook's 5-year aged cheddar, salsa rojo, sunny-side-up eggs and toast.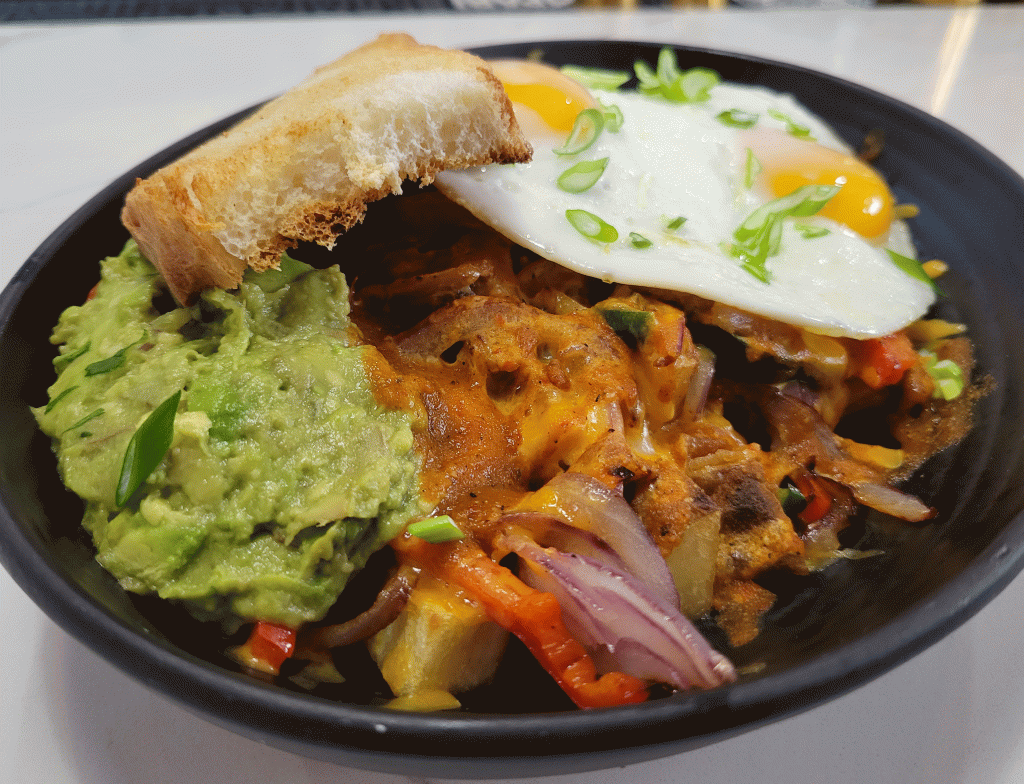 The Flavor and The Story:
The Apis is arguably the most beautiful transformation of a historic building in Kenosha. It is the crown jewel of the Grease & Honey Restaurant Group.
Located in the Isermann Building, formerly the home of the Isermann Brothers Department Store, The Apis is a multi-level restaurant filled with natural light and bright design as well as a boutique six-room hotel.
The stunning atmosphere is about as impressive as it gets for dining locales in Kenosha County that sets the tone for a high end dinner experience like none other. 
For me, though, while the fine dining experience is excellent, it's the more casual daytime offerings that are the current star of the show. 
Brunch at The Apis is truly something to behold. 
The juxtaposition of a familiar and comfortable morning meal against such opulent atmosphere just … works. 
The natural light that flows through the massive front windows bathes the entire restaurant, emphasizing the bright whites, cool greens, and stark black accents almost making it another restaurant entirely. 
Beyond the decor, the brunch menu is filled with creative takes on breakfast and lunch that you simply can't get anywhere else.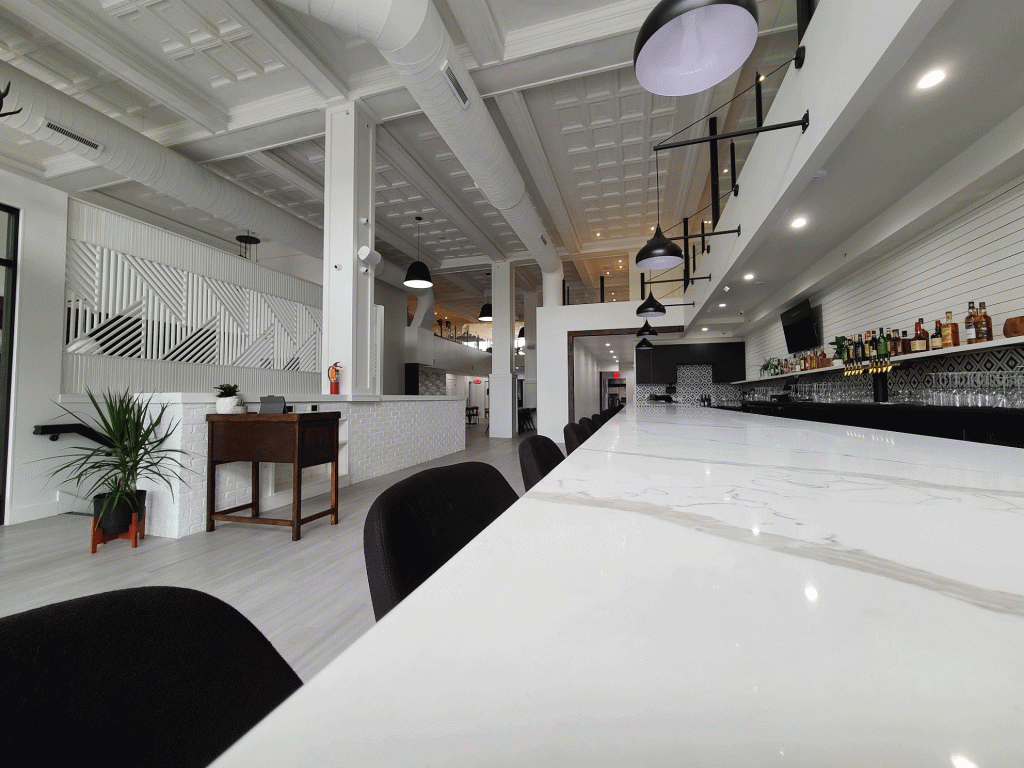 On my most recent visit, I tried the Carnitas Skillet, which was a great combination of flavorful ingredients prepared well. 
The dish's foundation consists of slow-roasted pork with sauteed peppers and onions atop roasted diced potatoes.
This is then topped with melted Hook's 5-year cheddar, housemade guacamole, a flavorful red salsa, and two perfect sunny-side-up eggs.
The portion is very large, but somehow … I finished it.
The flavors beg you to have another bite until you find yourself with an empty plate and a bit more sluggish pace for the rest of your morning. 
As a bonus, the delicious brunch at The Apis was accented by spectacular service by smiling faces that made sure our experience was the best it could possibly be. Thank you, Kurt and Sara!
Most importantly, of all the places in town that offer special weekend brunch menus, The Apis is a rarity in that they start their weekend on Friday, which turns out to be a spectacular day to try the menu without fighting Saturday or Sunday crowds. 
The Carnitas Skillet is available Friday through Sunday for $16 and includes toast.
The Apis is currently open for dine-in and carry-out Tuesday through Sunday. The menu is ever-changing, but you can view a sample menu and make reservations online at AtTheApis.com.