In one game, you could see every bit of the tantalizing potential in Manasseh Stackhouse, the 6-foot-8 junior forward for the Indian Trail High School and Academy boys basketball team.
There was the quick baseline maneuver that led to an emphatic two-handed dunk through contact and resulted in a three-point play. The smooth 3-pointer from the left wing, a jumper that Stackhouse releases with his left hand. The steal and nearly coast-to-coast drive that resulted in a right-handed finish at the rim and another three-point play. The dribble-drive from a face-up position for another right-handed finish at the rim. The offensive rebound and putback that gave the Hawks a late five-point lead.
And, of course, the almost countless strong rebounds in traffic and a pair of big blocks on the defensive end.
This all came in one game, as Stackhouse fashioned an impressive statline of 26 points, 18 rebounds, two blocks and two steals in Indian Trail's gritty 52-47 win over Westosha Central on Tuesday to wrap up the first night of the Doctors of Physical Therapy Holiday Classic at Carthage College's Tarble Arena.
It's very easy to see why Stackhouse, who usually goes by the nickname "MJ," is one of the fastest-rising junior boys basketball prospects in Wisconsin. Being 6-8 helps, too, of course, although it may be more like 6-7 without the hairdo that he wears up in the back.
Nevertheless, Stackhouse's basketball dreams are as considerably large as his size and talent.
"I'm going big," he answered without hesitation outside Indian Trail's locker room following Tuesday's win when asked where he sees himself in five or 10 years.
"I'm seeing myself in the NBA."
For his performance on Tuesday night and his overall potential, Stackhouse has been named this week's Kenosha.com High School Athlete of the Week.
High ceiling
In describing his talented junior forward, Indian Trail head boys basketball coach Rob VanDyke right away used a phrase ubiquitous in the sport to describe a player with vast potential.
"He's got a really high ceiling," VanDyke said.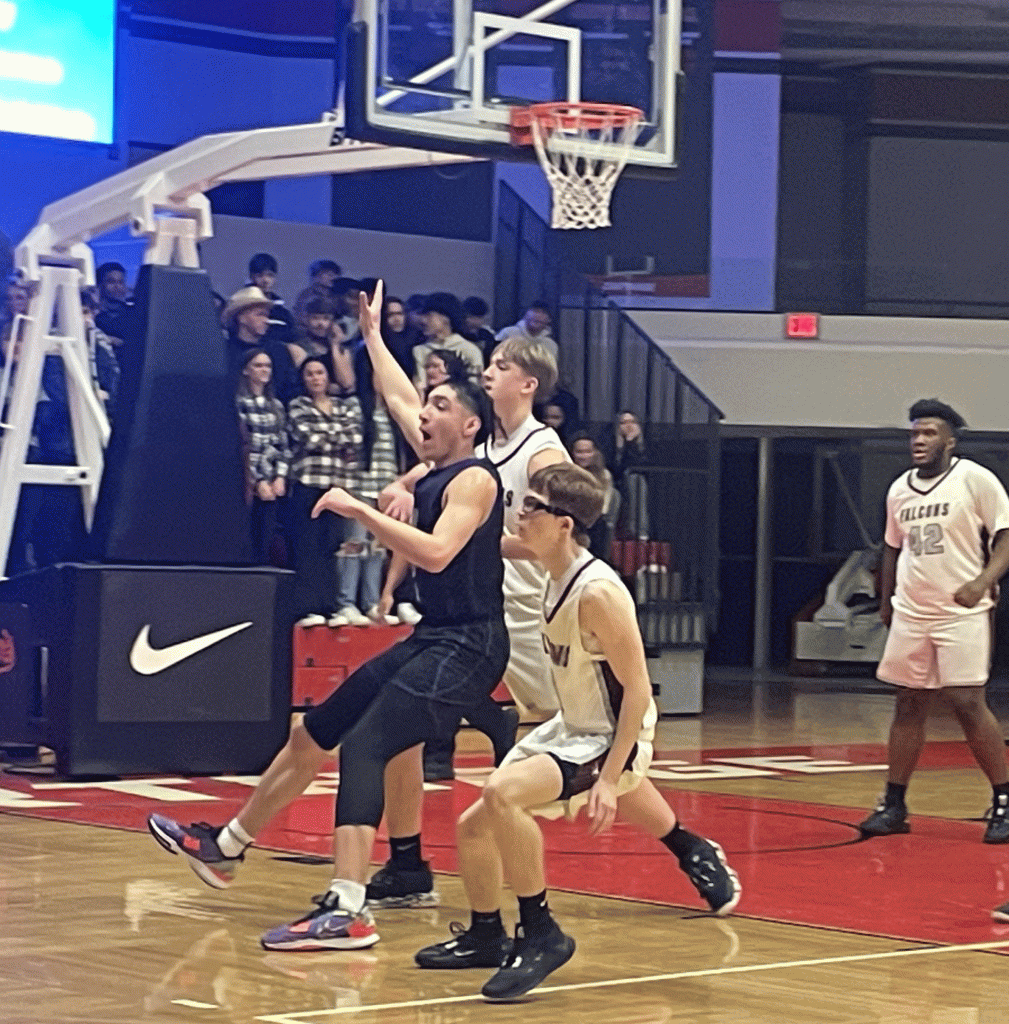 Now, it's about harnessing all that talent and potential.
Stackhouse certainly showed flashes as a sophomore in 2021-22, playing in 16 games for the Hawks and averaging 10.4 points per contest, including a season-high 25 in a game against crosstown rival Tremper.
On paper, Stackhouse has certainly taken a step forward this season for Indian Trail, which improved to 6-2 overall by holding off Waterford, 46-44, on Thursday night at Tarble Arena in the Doctors of PT Holiday Classic. The Hawks will re-enter Southeast Conference play next week Tuesday at Racine Horlick with a 3-0 conference mark, tied for first place with Franklin.
Not including Thursday's game (stats were not available as of Friday morning), Stackhouse is averaging 24 points per game this season, including games of 29 and 27, as his consistency continues to improve.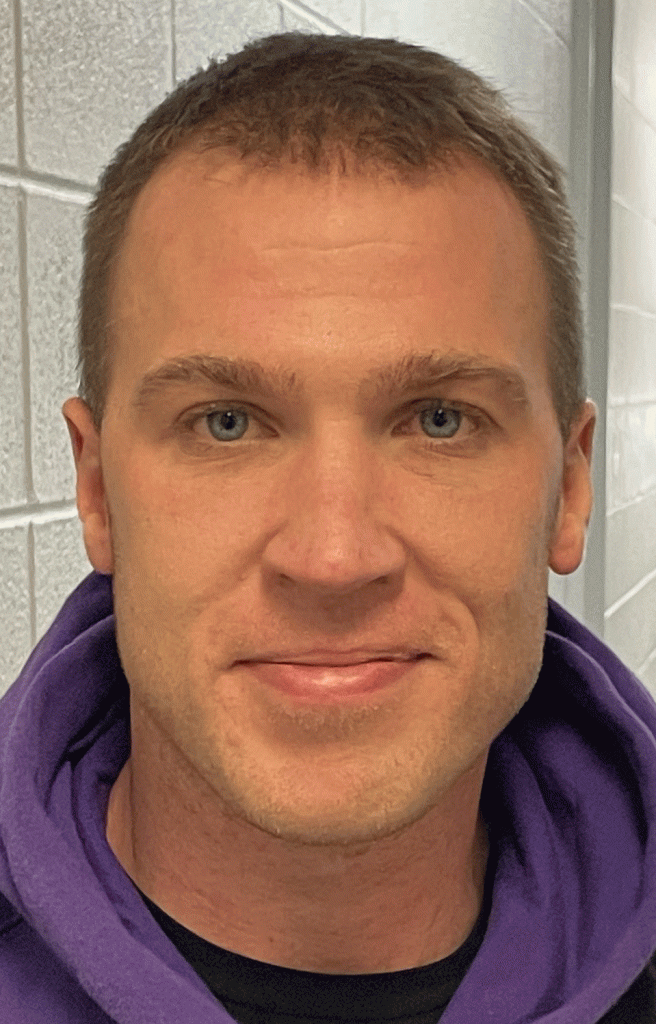 "Obviously, he got some minutes last year, but we talked about it as a staff, as a team, I think his maturity level has gone through the roof," VanDyke said of Stackhouse's improvement from last season to this one. "That comes with being a year older, a year smarter, but also having some experience last year.
"There's some things he and I would both say that he's got to work on. But the one thing you see with 'MJ' this year is, every day, he's coming in to put in that work."
Stackhouse is certainly motivated to keep getting better.
"I would say I progressed a lot in ball-handing and shooting," he said. "Obviously, I've got to get better at everything, game-wise. I just can't stop and say, 'I'm good, so I'm going to stop.' I've got to keep going up and up.
"There's no limit to it."
Rising prospect
In the world of basketball, while the high school season still means the most in terms of team success and fan interest, it's the AAU and travel circuit during the spring and summer when individuals most determine their college prospects.
In that regard, Stackhouse provided himself a massive boost between his sophomore and junior high school seasons.
After playing at the Pleasant Prairie RecPlex as a youngster and then with Kenosha's Evolution Basketball and World Hoops Elite, Stackhouse jumped up to a top AAU level this offseason, competing with Phenom University in the prestigious Nike Elite Youth Basketball League.
"It was amazing," Stackhouse said of that experience, also confirming that he plans to play with Phenom University again this offseason. "A lot of high-skilled talent, a lot of energy. All the tournaments and everything were just amazing.
"The skill that came with it and everything, you could see — as compared to last year, before and now — that I'm a whole different player."
And that got noticed.
Last June, while evaluating players from the AAU spring circuit, Mark Miller of Wisconsin Basketball Yearbook — and, really, the authority on high school basketball prospects in the state — wrote this about Stackhouse:
"One of the true finds of the spring club season, Stackhouse is playing big minutes for Phenom on the EYBL circuit and is producing at a steady rate. He can score inside and outside, but his biggest contribution is on the glass, as he rebounds at a high level. Look for Stackhouse to have a breakout junior season at Kenosha Indian Trail."
Near the end of the summer, on Aug. 1, WisSports.net ranked Stackhouse No. 33 in the state in its Class of 2024 player rankings.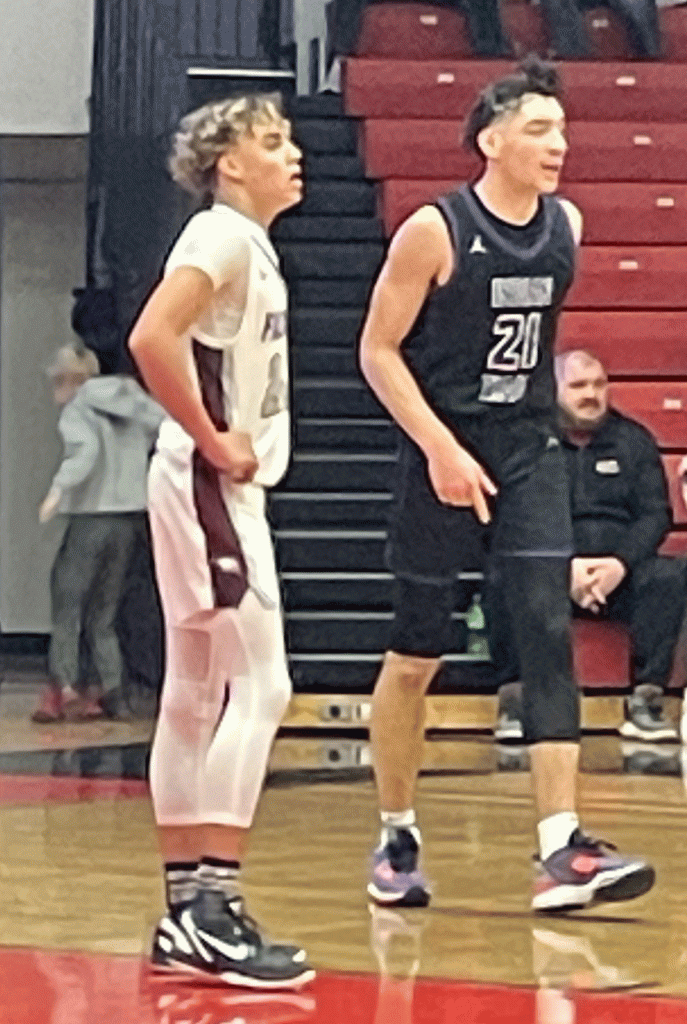 Given his size and potential, his rise up the player rankings and the fact that he still has another whole season of high school basketball left after this one, it's safe to envision Stackhouse being a solid NCAA Division I prospect.
But there can often be a big jump from potential to reality, and Stackhouse is swimming in a large pond around the state and country when it comes to college basketball prospects.
So it's imperative to stay grounded and do the work every day.
"His attitude is, 'I want to go play college basketball,'" VanDyke said. "And if that's your attitude — we have this talk — not many college coaches are going to ask about your games. They can watch game film. They're going to ask how you practice, how are you in the classroom? So it's understanding those things.
"A lot of people want to play Division I, right? You're a basketball kid and you're competitive, you want to play Division I. But do you know the work that goes into it? Do you know what all needs to happen? And I think his biggest step this year — obviously, he's talented, and we talked about his ceiling — but his maturity level has really gone up. For our guys to see that, that's a good thing, because then that's contagious as well."
Stackhouse, who said he loves to study business and finance in the classroom, is trying not to worry about his college basketball prospects right now, as hard as that may be for a high school junior.
"I'm trying to not think about it right now, I'm trying to really let my game do the talking right now," he said. "I don't want to get too focused (on) it. I do have D-I colleges contacting me, but I don't want that to get to my head, and I start playing lackadaisical.
"I want to stay in the gym and not only say, 'Hey, I'm a D-I prospect,' I want to go on the court and show everyone, 'Hey, I'm a D-I prospect.'"
And in this day and age, it's not always easy to stay humble for a high school kid when all your highlights are instantly uploaded to social media and people rank you and gush about how talented you are.
"I think it's the hardest thing for any kid playing any sport right now, we ask our kids to be selfless," VanDyke said. "That's a really, really hard thing. If I could go have everyone score 25, great, our whole team would be happy.
"I think accolades, they're all deserved, and they're well-earned, and we've got guys putting in work. Not just (Stackhouse), we've got a lot of guys putting in work and getting noticed."
Putting in the work is exactly where you're most likely to find Stackhouse, a proud gym rat who's at home on the basketball court.
"Always in the gym," he said. "You'll walk in, you'll see me there, probably."
"5 QUESTIONS WITH" MANASSEH STACKHOUSE
Favorite food? "Ooh. Has to be chicken. Cooked any way."
Favorite movie? "Any 'Avengers' movie. 'Infinity War' is my favorite."
Favorite athlete? "My favorite athlete is Kevin Durant."
Do you model your game after him? "I try to, but I use what I have in my physical tools."
Where do you see yourself in 5-10 years? "I'm going big. I'm seeing myself in the NBA."