In the long, proud history of Italian heritage in Kenosha, you could almost say Carmelo Tenuta has worked his way from the top down.
Because, quite literally, he started in the attic.
Born in Italy, Tenuta emigrated to Kenosha with his mom, Antonia, in March of 1966 at less than a year old. Carmelo's dad, Cesare, was already in Kenosha working at the time, and — quite naturally — Cesare became a proud member of Kenosha's legendary Italian American Club.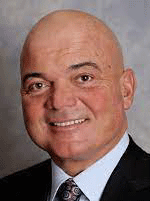 When it was time for a summer job at the age of 14, Carmelo — the oldest of five brothers — was put to work by his father cleaning the attic of the Italian American.
"No air conditioning, no elevator, just stairs," Carmelo recalled of his stuffy attic existence that summer during a phone interview Wednesday morning.
But there were also lots of old photos in that attic. And that's where Carmelo got an education about some of the early Italian leaders of Kenosha.
"I learned a lot of stuff," he said. "When you're up in that attic, there were so many older photos of former business people in town, the Gallos, the Madrigrano family, the Montemurro family, all people in businesses … from years and years ago."
Now 57 years old, Carmelo Tenuta can rightfully take place alongside those legendary Italian names in Kenosha's history.
A longtime physical therapist who graduated from the University of Wisconsin-Parkside and Northwestern University, Tenuta successfully started, ran and sold two physical therapy businesses and has performed countless community and charity work in Kenosha, focusing especially on education and helping youth.
On Saturday, Jan. 21, he will be honored during a banquet at the Italian American, 2217 52nd St., as the Italian American Club Person of the Year.
For this honor and for all he's done for Kenosha, Carmelo Tenuta has been named the Kenosha.com Kenoshan of the Week.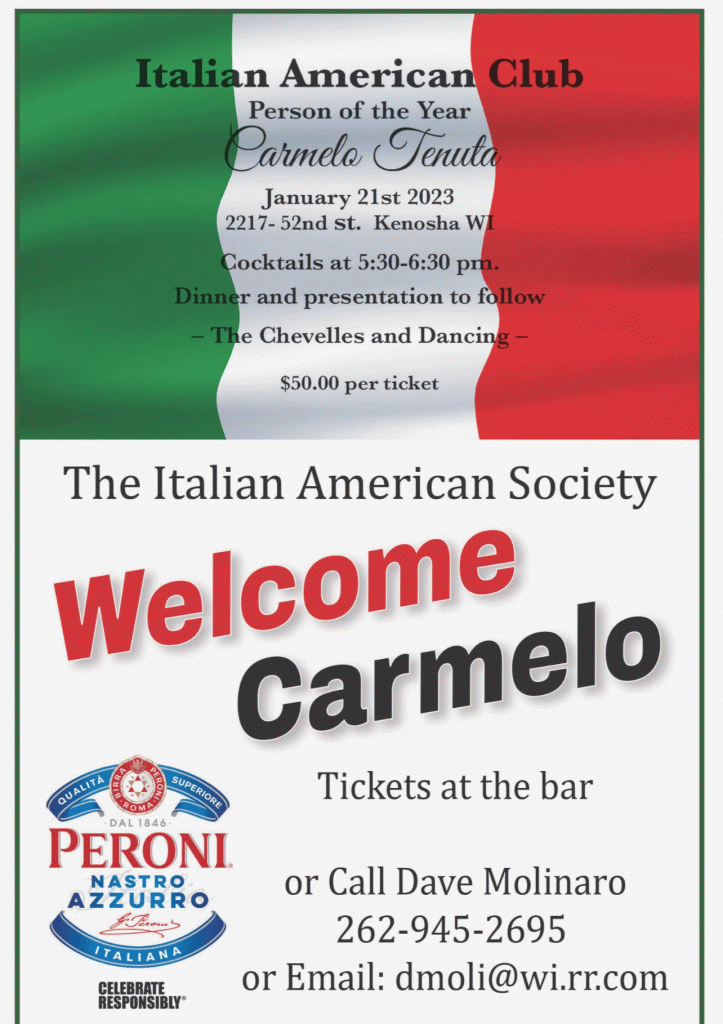 "I'm very grateful," Tenuta said of being honored as the Italian American Club Person of the Year. "It's a little surreal."
Then he recalled all those old photos of Kenosha's signature Italian families that he found while cleaning the Italian American attic as a youngster.
"Now, to be kind of in the same light as some of those people, is kind of a surreal thing," Tenuta said.
Successful in business
Tenuta attended Holy Rosary and Bradford High School, graduating from Bradford in 1983 before attending Parkside and Northwestern to receive his college education and become a physical therapist.
He came back to Kenosha after school and started his first business, Sports Physical Therapy, in 1992. That practice grew to over 20 locations throughout multiple counties in Wisconsin and Illinois. Tenuta then sold that business to a company out of Chicago, which eventually grew the business to 28 sites.
In 2016, Tenuta started another business, this one named Sports Physical Therapists, which he built back up to 10 offices. He sold that one in June 2021 to CORA Physical Therapy, which has over 250 locations for physical and occupational therapy.
Tenuta is now a vice president for CORA and oversees its operations in Wisconsin and Illinois.
All the while, Tenuta has focused his physical therapy efforts to help the younger crowd in the area.
"We've always had a mission through our company to really help, especially, kids in town," he said. "So a lot of stuff that I've done was kid-oriented, children-oriented."
Charity, community work
The list of charity work Tenuta has done in Kenosha and the list of honors and awards he's accumulated is a lengthy one.
Among the most prominent, Tenuta was named both Northwestern University Alumni of the Year and Bradford Distinguished Alumni in 2013. He's also received a Lifetime Achievement Award from the UW-Parkside Foundation, and his name is prominent inside Parkside's Sports and Activity Center, where the Carmelo D. Tenuta Hall for Science and Sports Medicine was named after him in September 2000.
Additionally, Tenuta donates regularly to the Boys and Girls Club of Kenosha and in 2019 received the prestigious Mary Frost Ashley Patron Saint Award from the club.
All of his work in the community, Tenuta says, stems from his passion for the community and the considerable pride he takes in Kenosha. The city has changed so much for the better since he was young.
"We've always been very passionate about giving back," Tenuta said. "I've always had a lot of pride in Kenosha. I'm 57, so when I grew up here, it wasn't as it is today. Highway 50 was two lanes. We had no development on the highway. And frankly, it didn't have the best reputation years ago.
"I always kind of took that personally, and I just wanted to kind of make my mark here where I grew up. I was on so many committees, from the Christmas charity with Goodfellows (Kenosha Christmas Charities, Inc.), to the Somers Village Fire Department. I was on that council for a while. I was on the Red Cross board for a while, I've been on Parkside's foundation for years."
But while many of Tenuta's ventures and charity work have been available for public view, he does so much behind the scenes that people may be unaware of, says Dave Molinaro, recording secretary for the Italian American.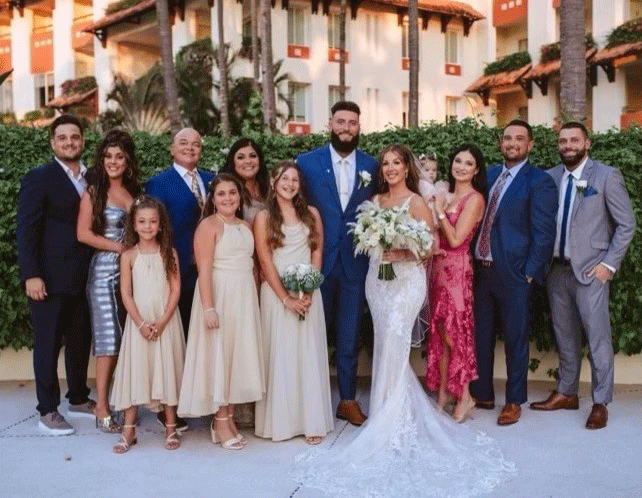 "Not so much from the business aspect of it, which is a great lifetime achievement, but it's what he does behind the scenes that people don't know about," said Molinaro, who's known Tenuta and his family since their school days.
"Yeah, he's donated money to Parkside and his name's on the building. People know about that, but it's the stuff that I know about, and our former (Italian American) president Joe Torcaso, that we knew about, that the general public doesn't know how much he really does for the community."
Molinaro is a golf partner with Tenuta at Kenosha Country Club, where Tenuta has long been a member, and related a story about Tenuta's quiet charity.
"Just out of the blue, a pair of shoes showed up at my locker, because I made a comment, 'I like your golf shoes,'" Molinaro recalled. "He said, 'They're comfortable.'
"… Next thing I know, two days later, there's a brand-new pair sitting at my locker. He's a true friend to a lot of people, but he does it behind the scenes."
Family pride
In a larger sense, the success story of Tenuta and his family is emblematic of a characteristic that makes Kenosha so unique.
As Tenuta mentioned, the city has grown and evolved so much over the years, and for the better. But no matter how much it changes, the family ties that form the city's rich tapestry and give it so much depth, character and culture will always be the bedrock that Kenosha stands on.
As anyone who's lived in Kenosha for even a little bit knows, the city has a long and proud Italian tradition, one that Tenuta is so honored to be a part of.
He wanted to specifically credit his mother and father for giving him the opportunity to achieve what he has in his life. Cesare died a little over a decade ago, while Antonia is now 80 and presides proudly over her family after coming to Kenosha from Italy all those years ago.
With a young Carmelo in tow.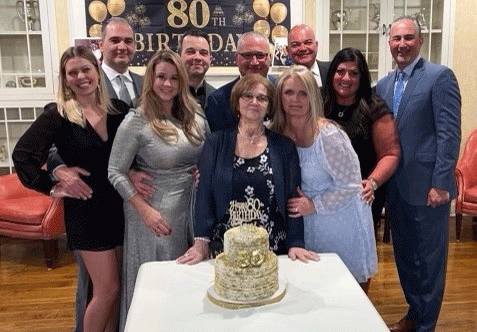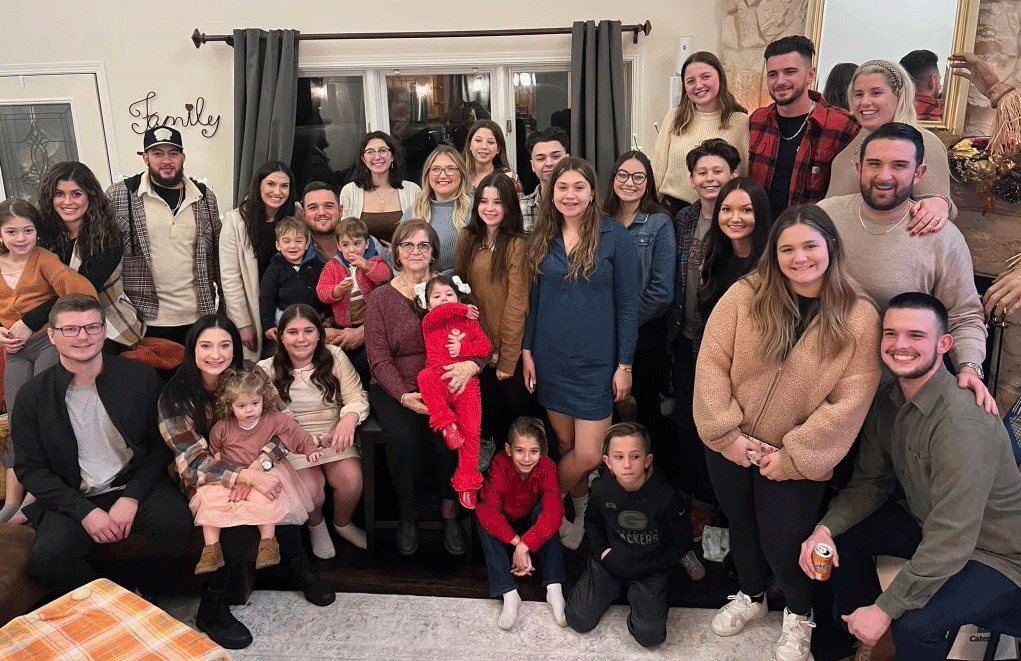 "She and I traveled together by ourselves in 1966 to come to this country, solo," Carmelo says with pride. "And here's a woman that left her entire family in Italy. She left everybody, her parents, all her siblings, just to give us boys a head start.
"… I remember on her 80th birthday, we had a party for her at the club (KCC), and I said, 'Mom, I don't want to say happy birthday, I want to say thank you.' If she wouldn't have left (Italy), my four younger brothers and I – my brothers are all successful in their own right. … She did well."
Carmelo and his wife, Kristie, are now proud stewards of their own combined family that includes seven children and six grandchildren. It's families like these that keep spreading Kenosha's story all over the world.
"We could be traveling on a trip somewhere, and the next thing you know, you run into somebody," Carmelo said. "You say, 'Where are you from?' (They say), 'I'm from the Kenosha area, south of Milwaukee. Oh, they're from Racine.'
"Next thing you know, they're both Italian. It's like a gateway. An instant open door."
That's an open door that Cesare and Antonia Tenuta took a chance on entering to bring their family from Italy to Kenosha almost 60 years ago, and an open door that led to their son Carmelo's considerable impact on Kenosha.
Even if it took a little rerouting through the Italian American attic.
"He's a Kenosha Italian," Molinaro said succinctly of his friend. "He was raised here, came from Italy. He's what we look for to advance the Italian culture."
As of Wednesday morning, Molinaro said there were about 80 tickets left for the Jan. 21 banquet at the Italian American to honor Carmelo Tenuta, with the club planning to limit the event to about 250 people. Contact Molinaro at 262-945-2695 or dmoli@wi.rr.com for more information on the banquet.
NOTE: To nominate a Kenoshan of the Week click here or email Andrew@Kenosha.com.