Kenosha School of Technology Enhanced Curriculum (KTEC) High School spent the past three weeks transforming its building into a 3D printing factory, designing, producing and packaging custom designed tree ornaments.
On Monday (Dec. 19) a group of young customers arrived to claim their goods.
Christmas arrived early for approximately 40 Trevor-Wilmot Consolidated Grade School District students who received gift-wrapped ornaments courtesy of KTEC High School.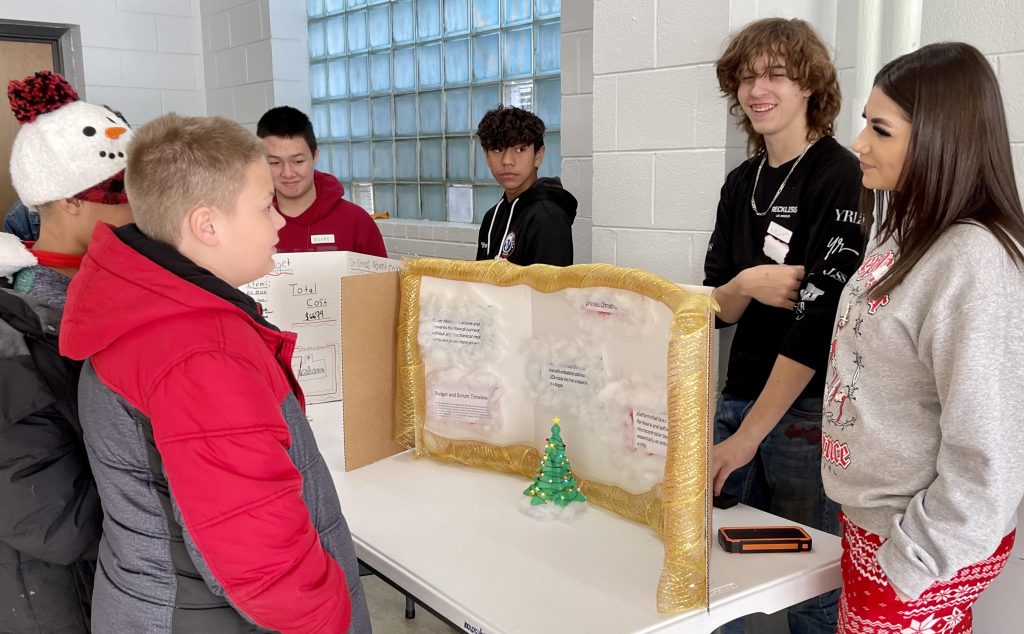 The project, assisted by Gateway Technical College, combined many real-world skills and 21st century applications from KTEC freshmen and sophomores, who explored and learned more about maker culture and fabrication laboratory or "fab lab" tools.
Over 40 KTEC students hand-delivered their personalized ornaments to an appreciative group of Trevor-Wilmot fifth graders while celebrating with a pizza party in the school's cafeteria.
The ornaments were displayed on the KTEC High School's Christmas tree and gift-wrapped underneath it.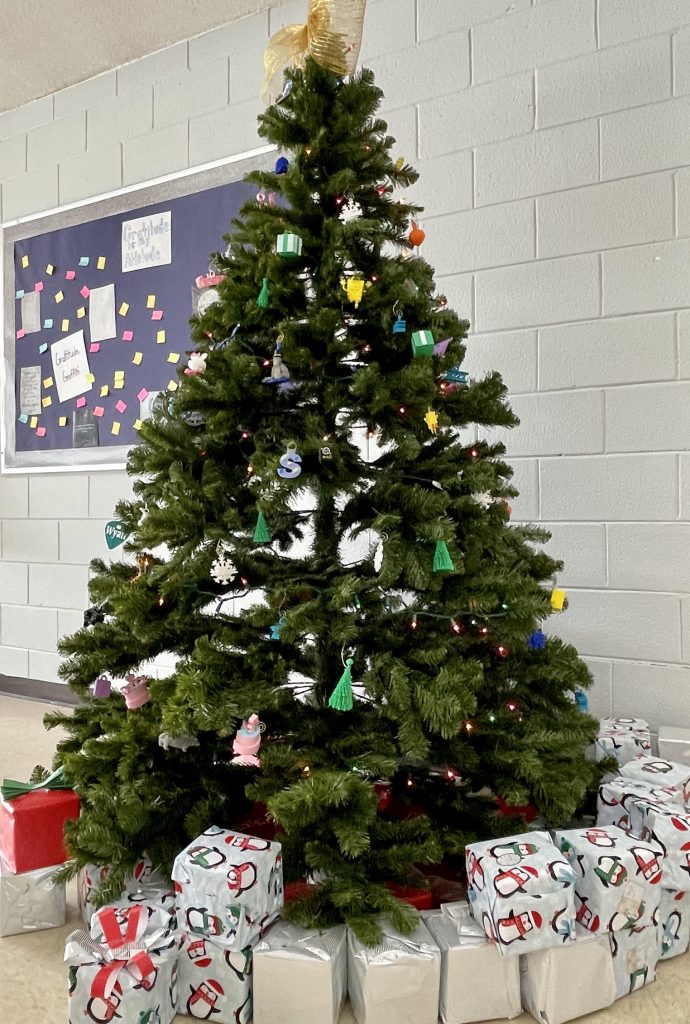 "The kids were so excited to see how they turned out," said Kim Elger, who teaches fifth grade science at Trevor-Wilmot. "This was great. Our kids were basically the clients and the older kids had to cater to whatever they wanted. It was kind of cool for the fifth graders to be the boss."
The high school students interviewed the grade schoolers to discover their hobbies and interests and presented three prototypes of the design via Zoom calls. After the elementary students chose their favorites, they were sent off to production.
KTEC students utilized eight 3D printers to make over 160 ornaments in a tight two-week window.
"They made one for their fifth grader, one for themselves, one for the KTEC tree and one for (the Trevor-Wilmot) tree," said Kevin Howard, KTEC High School Career and Technical Education Instructor. "It all capped off (Monday) where they actually got to meet their customer."
KTEC freshman Zander Spino created an American flag ornament for his fifth grader Eli, who hopes to someday serve for his country. KTEC sophomore Landin Hipper designed a Christmas present ornament for his student Riley.
"When I interviewed her, she said what she liked best about Christmas was opening presents," Hipper said. "So I made her ornament into a present."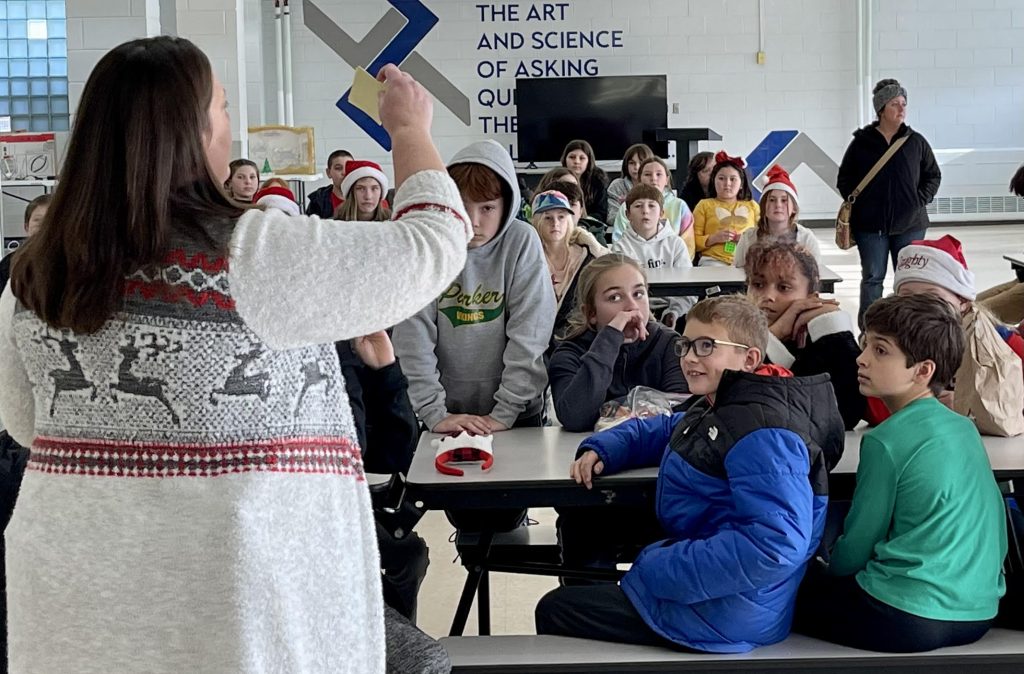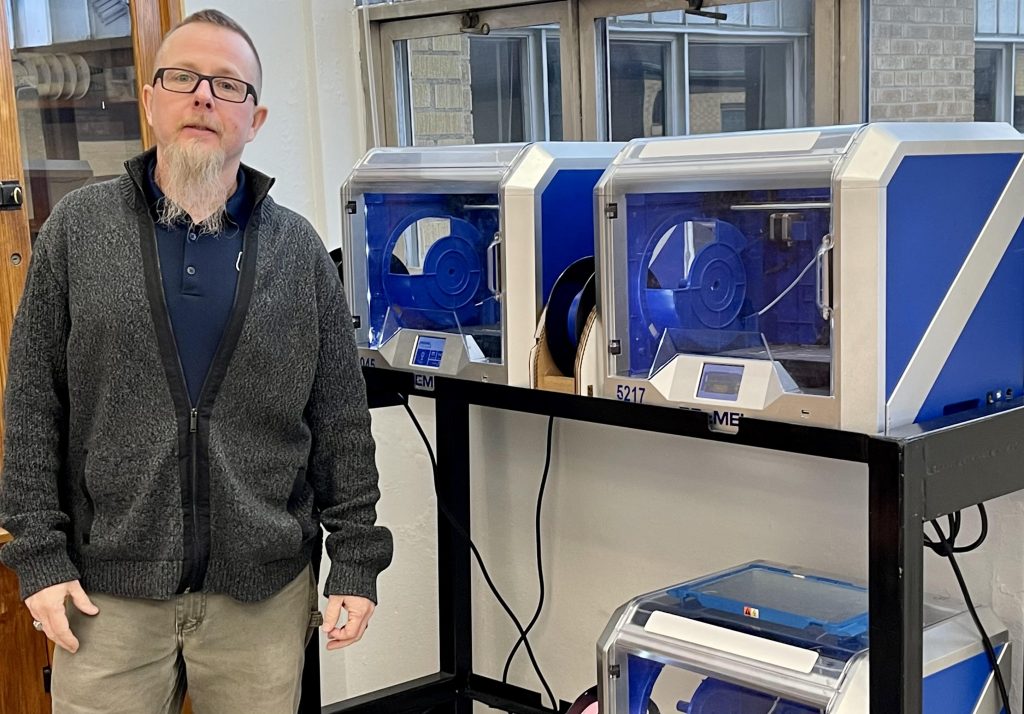 The high school students also showed off their holiday decor projects, a variety of wired and programmed creations. KTEC freshman Nathan Warwick demonstrated his team's snow-making machine.
KTEC High School — located near the corner of 75th Street and 39th Avenue at St. Mary Catholic Church — focuses on high-demand, high-skilled positions that are largely going unfilled in industries such as transportation, building trades, information systems and automated manufacturing.
Through partnerships with area colleges and industry leaders, KTEC High School puts students in position to immediately enter the workforce with high-paying positions or continue their education at a trade school or four-year university.
"This was a really nice way for us to show a little bit about what we do here at KTEC High School," said Stacey Duchrow, KTEC High School Director of Workforce Solutions. "And it was nice to give back to the community as well."