Tremper High School baseball coach John Matera will be inducted into the Wisconsin Baseball Coaches Association Hall of Fame, the organization announced on Monday (Dec. 19).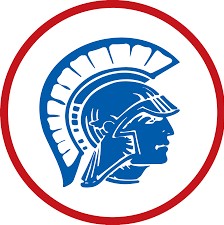 The induction ceremony will take place on Saturday, Feb. 11, 2023, at the Madison West Marriott.
Matera is one of three active coaches being inducted. He will be joined by Dave Bahr of Lake Country Lutheran and John Hamilton of Westby. Three retired coaches also make up this year's class. They are Rob Hamilton of Sun Prairie, Bob Johnson of Eau Claire North and Scott Bagniefski of La Crosse Aquinas.
"It is an outstanding class of individuals, who have been exceptional representatives of not only their programs, but their schools and communities," Hall of Fame Committee chairman Mark R. Fuller said.
Matera, who also serves as the athletic director at Tremper, has a career record of 304-146 in 20 seasons as head coach. He has led the Trojans to 10 WIAA regional titles and five Southeast Conference championships.
"It is an incredible group whose contributions to the sport will forever be remembered by those in the state baseball fraternity as well as the young men they coached," Fuller added.
Matera joins a growing list of Kenosha County coaches in the WBCA Hall of Fame. Others include Andy Smith (Tremper, 1980), Red Oberbruner (UW-Parkside, 1985), John Cibrario (Bradford, 1995), Lee Hlavka (Tremper, 2000), Joe O'Neill (Wilmot, 2002), Augie Schmidt (Carthage, 2013) and Randy Krehbiel (Westosha Central, 2015).
Anyone wishing to attend the banquet should contact Ron Kading at kadingr@potosisd.k12.wi.us.