As a college basketball player and a young man, Rasheed Bello's level of athleticism and physical fitness ranks well above that of the average citizen.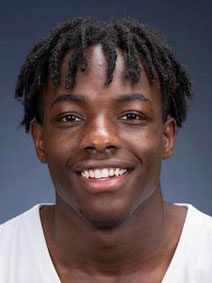 But even Bello, a standout sophomore guard from Chicago for the University of Wisconsin-Parkside men's basketball team, admitted that the "Silver Sneakers" workout for senior citizens at the Kenosha YMCA is no breeze, even for him.
Don't let the fact that "Silver Sneakers" is done while sitting in a chair fool you.
"The workout seems way harder than it looks," Bello conceded with a laugh Wednesday morning at the Kenosha YMCA in between participating in "Silver Sneakers" sets. "My arms are pretty sore. We lifted this morning as a team, and coming straight to this right after is pretty tough.
"… This is no joke at all. The amount of sets we've done, it's insane. I'm really surprised how they're doing this so easily, because I'm struggling."
Bello joined several of his teammates and members of the Parkside men's basketball team's coaching staff, including longtime head coach Luke Reigel, on Wednesday morning to participate in the "Silver Sneakers" workout as a way to engage the community and to promote a big event next week Monday (Dec. 19) at Parkside's DeSimone Arena.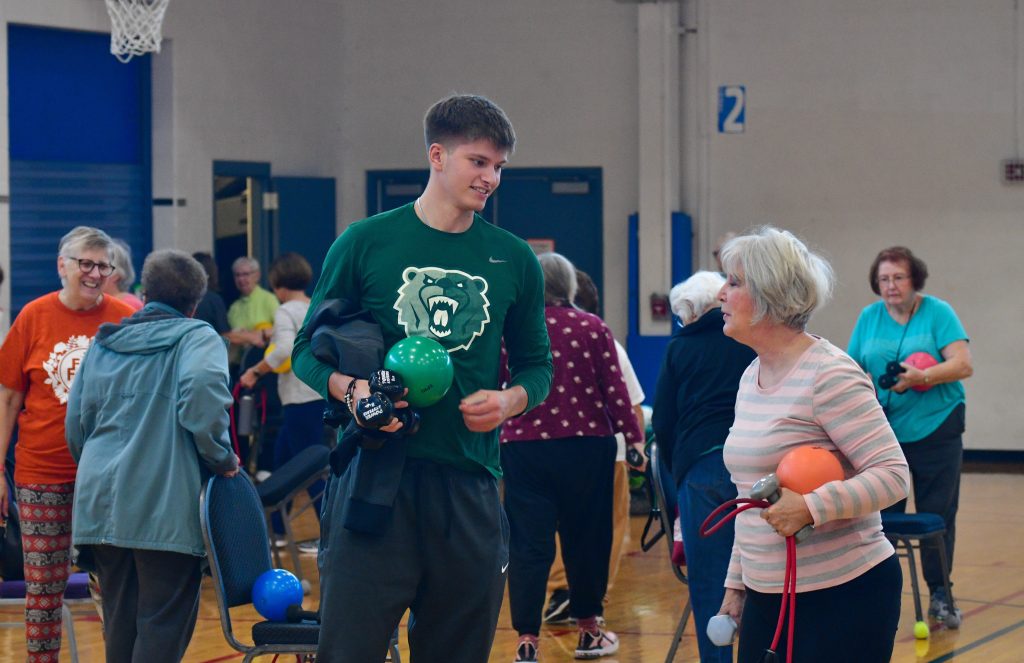 The men's basketball team hosts Lewis University at 4 p.m. Monday as part of a special Holiday Hoops event, presented by the Kenosha YMCA. Joining the "Silver Sneakers" workout on Wednesday morning was a great way for the Rangers to promote the partnership between Parkside Athletics and the Kenosha YMCA.
"It was fun to do this this morning, and now I don't have to go work out," said Reigel, who's in his 20th season as the head coach of the Parkside men's basketball team.
"I'm much closer to the 'Silver (Sneakers)' chair group."
Great partnership
The men's basketball team's participation in Wednesday morning's workout and Monday's Holiday Hoops event are both great examples of community partners working together to help each other.
Free admission will be offered to children ages 12 and under to Monday's game, and Santa Claus will be in attendance beginning at 3 p.m. to greet fans, take photos and hear out any last-minute gift wishes.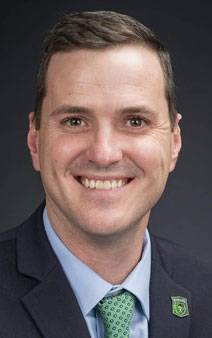 Additionally, in conjunction with the game, a toy drive co-sponsored by the Kenosha Kingfish and the Kenosha YMCA will be held, with all proceeds and toys being donated to support the Shalom Center. Those attending Monday's game can bring a new toy or purchase a $10 raffle ticket to win a number of prizes.
And, as a special perk for Kenosha YMCA members, those who show their membership card will receive a discounted adult ticket of $5 to Monday's game. Tickets for the game and all other Parkside Athletics home events can be found at ParksideRangers.com/tickets.
Parkside Athletic Director Andrew Gavin sits on the Kenosha YMCA Board of Directors, so organizing Monday's Holiday Hoops event with the Kenosha YMCA was a perfect opportunity.
"We talk in our board and at Parkside and other organizations, we all kind of have similar opportunities," Gavin said Wednesday morning. "When we partner together, those are typically optimized. If we all just try to do things in our silos, it's harder to market, it's harder to spread the word, it's harder to get people together.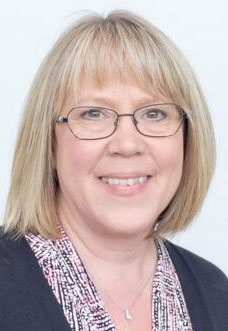 "I think that's what's fun about Monday, is it started with Parkside Athletics and the YMCA, and the Kingfish wanted to support a toy drive, and the Shalom Center was really excited to receive the gifts from that toy drive to support their community. We're better together, and I think that's an opportunity that Monday will highlight."
Kenosha YMCA Executive Director Cindy Altergott said engaging with community partners is a "win-win" opportunity. That was in evidence Wednesday morning as Parkside men's basketball players and coaches happily engaged with senior citizens.
That interaction is a big positive for those seniors.
"Any time we can engage with partners, it's a good thing, because there's 'win-wins' to be had here," Altergott said Wednesday. "Bringing the guys here, I know our seniors love to see that and love to get involved. And if that also, then, gets them involved with Parkside, that's the second win.
"Because that also means that they're getting out and they're socializing and supporting another organization that, of course, we support as well. It's really about them, the seniors, and being able to engage them here and then further in the community."
And Wednesday's interaction works both ways, because it was just as valuable to the student-athletes as it was to the senior citizens.
"During COVID, all of our community organizations missed a lot of opportunities to get together and collaborate and partner," Gavin said. "For our student-athletes, some of them are from the area, but a lot of them aren't. So to introduce them to people in Kenosha and the fabric of our community, I think, is good.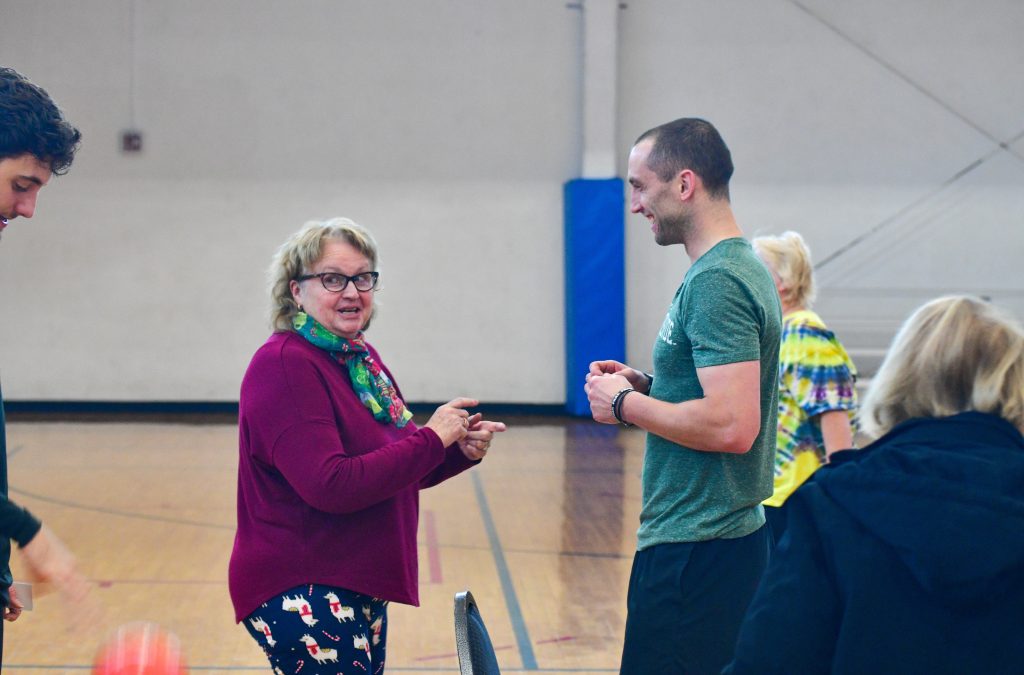 "The YMCA is a good place to do that, (with) people of all ages here. It's a good place to kind of get connected with the community."
Wednesday's interaction was also a way for Parkside student-athletes to get a bit of a break from their relentlessly busy schedules. It's finals week at the school, so some of the Rangers have completed their semester as they get ready for the holiday break.
"It's all about building some relationships and getting out in the community when we have a chance," Reigel said. "Our season is so long, and the kids are so busy when we're in class and traveling, that when we get a couple opportunities like this when things start to slow down, it's nice to get out and give a little back to the community."
Red-hot Rangers
There's been a lot of smiling for the Parkside men's basketball team lately, and not just because Wednesday morning was so much fun.
The Rangers have had a fantastic early portion of the season and are looking to wrap up the calendar year strong, with two more games on the schedule before the end of 2022.
Parkside will enter Monday's game with a 9-2 overall record, with both of those losses coming by a single point to tough opponents. The Rangers just completed a Great Lakes Intercollegiate Athletic Conference road sweep this past weekend, going 2-0 on a trip to Michigan against Saginaw Valley State and Wayne State, which is no small feat.
Picked to finish eighth in the 10-team GLIAC in the preseason coaches poll, Parkside is alone atop the conference at 4-0 through the first two weekends of GLIAC play and received a national vote in this week's NCAA Division II coaches poll.
"We looked at the preseason polls before the season started, and they really doubted us," said Bello, who ranks third in the GLIAC at 17.4 points per game, first at 4.4 assists per game and first at 2.4 steals per game and was named the conference's Player of the Week on Nov. 14.
"It all starts with practice. We get after it in practice, and it just translates to the game."
Reigel, the all-time winningest coach in Parkside men's basketball history, has led the program to all six of its NCAA Division II Tournament appearances, including five straight from 2012-17. He said this year's team has a personality similar to those that had so much success in the past.
"Coaches say this all the time, but we have outstanding team chemistry," Reigel said. "The guys really pull for one another. When someone's struggling, they're trying to pick him up, they're trying to help make him better and get him back on track.
"The thing that I like about this group, maybe more than we've had in a little while, is how we have a toughness to us. We compete, and everybody that's on the floor (has) a physical and a mental toughness. And that's led to us being very successful on the defensive end of the floor."
Monday's non-conference home game against Lewis, Parkside's former arch-rival from the Great Lakes Valley Conference, and a non-conference road game on Dec. 31 at Missouri-St. Louis, ranked No. 7 nationally in this week's coaches poll, will both be huge tests for the Rangers to close out 2022.
It's still early, but those two games could go a long way toward boosting Parkside's status in the regional rankings, which will ultimately decide who goes to the NCAA Division II Tournament at the end of the season.
"We're just trying to build," Reigel said. "I think the great thing is, where we're at, 9-2, I feel like we're not even close to our ceiling yet. We've got some guys that definitely can keep getting better and some young guys that are getting experience that hopefully that'll make them better in the second half of the season."
Monday's Holiday Hoops event will also be a way to showcase the renovations that have been completed at the DeSimone Arena to make it a top-notch gameday experience. Adult fans can even purchase beer at home games now, and the high quality of NCAA Division II basketball is a big attraction to hoops fans in Kenosha.
"We're fun to watch," Reigel said. "How hard the kids compete, how unselfish they are, if you're a basketball fan at all, I think it's one of those things where you really enjoy watching this team play.
"This is kind of how it's always been with us. We try to get going early in the season and get people aboard that bandwagon, and then hopefully get great crowds through the rest (of the season)."
Indeed, after the two non-conference games to finish 2022, the Rangers are in GLIAC play for almost the remainder of the regular season. They hope to entertain big crowds at the DeSimone Arena after the calendar flips to 2023.
"We need as many fans as we can (get)," Bello said. "You guys give us a lot of energy."