When asked what his goals were for his senior season with the Indian Trail High School and Academy wrestling team, Luke Hogan pulled no punches with his answer.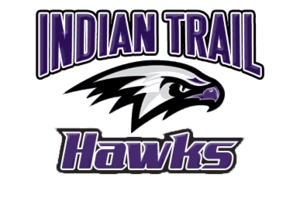 "My goal is to win state, of course," Hogan said before the Hawks' Southeast Conference Triangular against Franklin and Racine Park/Horlick on Thursday night at Indian Trail.
"I think this year, I can do it. I've been putting in the work. I've been practicing hard every day, two times a day."
Hogan is certainly off to a good start.
Though he plans to wrestle at 160 pounds the rest of the season, Hogan started it at 170 due to Wisconsin Interscholastic Athletic Association weight management regulations after bulking up a little for football season this past fall.
Hogan had no problems wrestling at 170, as he went 4-1 with four pins last Saturday (Dec. 3) when Indian Trail opened its season at the East Troy Duals. Then, on Thursday night, Hogan notched another pin against Franklin and a forfeit victory against Park/Horlick, as the Hawks split the team matchups, losing to the Sabers, 60-18, and defeating Park/Horlick, 60-0.
For his 6-1 record with five pins through the first week of the high school wrestling season, Hogan has been named this week's Kenosha.com High School Athlete of the Week.
Big expectations
Hogan is currently ranked No. 13 at 160 pounds in Division 1 by Wisconsin's high school wrestling coaches. He said he actually weighed in under 160 prior to Thursday's SEC Triangular, so he should be good to wrestle at that weight per WIAA regulations going forward.
Indian Trail head wrestling coach Jose Torres said Thursday night that getting down to 160 really allows Hogan to put his overall athleticism to use on the mat. At that weight, a run to the WIAA Division 1 State Individual Tournament – scheduled for Feb. 23-25 at the Kohl Center in Madison – could well be in the cards for Hogan.
"One of the leading factors of us feeling like he'll make it to state is getting down to 160," Torres said. "I think he has an excellent shot of making it to state this year being at 160. At 170, he's just a little heavy. … I think he's an excellent athlete for 160.
"We have high expectations for him, and I know he has high expectations for himself. He wants to get on the podium (at state) this year. He has a goal to place at state this year. And being a senior, that's a big factor in his motivation. So big expectations for Luke this year."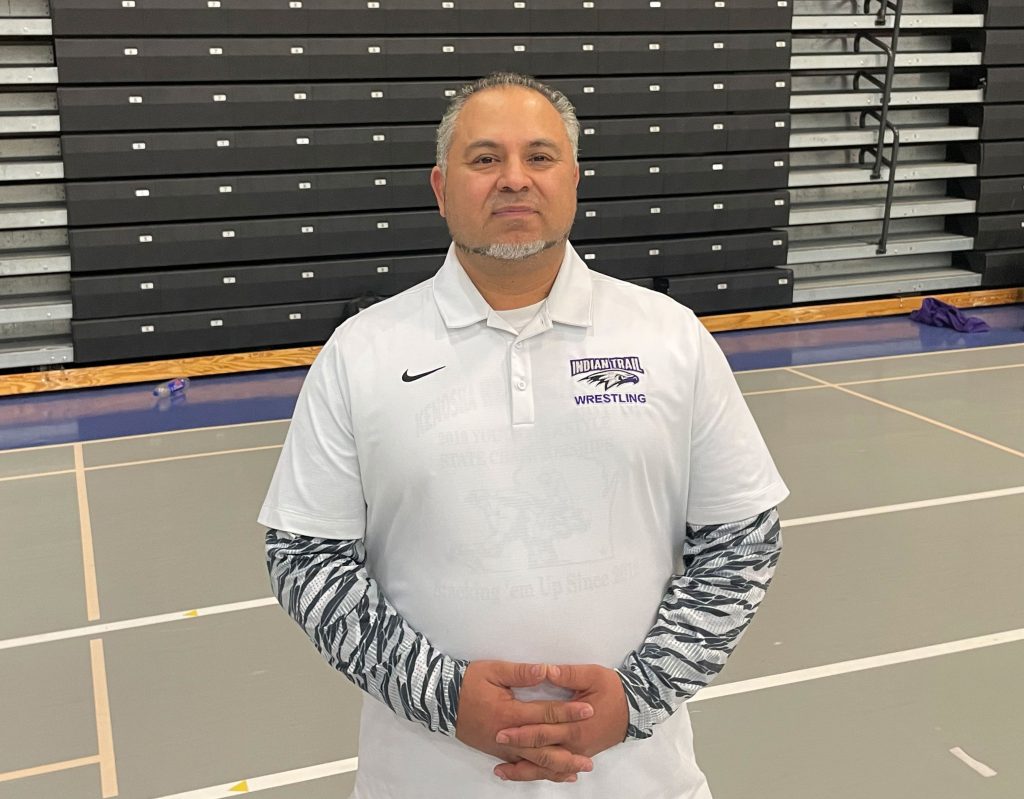 Reaching the State Tournament is something Hogan has yet to achieve during his high school wrestling career.
As a freshman in 2020, Hogan fashioned a 26-14 record and reached the WIAA Division 1 sectionals at 132 pounds before falling just shy of state. As a sophomore during the COVID-altered 2021 season, Hogan went 4-2 but lost in sudden death in a regional match at 145, which cost him a berth in the modified sectionals that year.
Then, as a junior last season, Hogan could not participate in the postseason due to WIAA eligibility reasons, costing him a possible chance to reach the State Tournament.
That experience has been a big motivator for Hogan going into his senior season.
"This year, I'm hungry," he said. "I missed a lot of matches last year, missed my opportunity to go to state. So this year, I'm hungry. I want it. I'm going to go after it."
Torres said Hogan is doing a great job doing what he needs to in order to remain eligible. He's also been a great team leader through the early part of the season.
"Definitely this year, what happened last year motivated him to make sure he gets on track," Torres said. "He's doing great in school, excelling in his grades, great leadership skills at practice.
"He's here at practices on time, helping out with the team, doing things with rolling the mats out, rolling the mats up. I think he's just excelling as an individual."
Year-round athlete
Hogan is not a wrestler who competes only during the high school season. He wrestles all year and also had an accomplished football career at Indian Trail.
In 2021, Hogan was named second-team All-SEC at inside linebacker after leading the Hawks in total tackles, solo tackles, sacks, tackles-for-loss, forced fumbles and interceptions. He followed that up by being named honorable mention All-SEC at linebacker this fall, leading the team once again in total tackles and solo tackles.
Why has Hogan gravitated to football and wrestling as his athletic choices?
"The contact," he answered with a laugh.
Hogan said he has plans to play football in college next season, though he's not sure where yet. And his wrestling career will also continue following this high school season, no matter how it ends up.
Influenced by his father's love for the sport, Hogan said he began wrestling at age 3 or 4 with the Little Red Hot Wrestling Club, run by longtime Bradford wrestling coaches Jerril Grover and Edwin Foster. Then, Hogan joined up with Kenosha Wrestling Academy, where he still occasionally practices.
The sport is year-round for Hogan, which is generally the case for successful high school wrestlers. Following the high school season, which is folkstyle wrestling, Hogan competes in the freestyle and Greco-Roman seasons into the summer. Those are the styles commonly used in major national and international competitions.
"If you take a look at every single (WIAA) state champ, you can't say that he's a 'seasonal' wrestler," Torres said. "That wrestler, whether it's a boy or a girl, they've wrestled in club (programs), they grew up as a youngster wrestling in their club. And as they get older, they find clubs that are more appropriate to their age, more appropriate to their skill level."
Hogan also competes with the Wisconsin Wrestling Federation, which is guided by USA Wrestling, and last summer wrestled in the Junior Nationals in Fargo, N.D.
"I've gone across the country wrestling," Hogan said.
Off the mat, meanwhile, Hogan has already learned a valuable trade in welding. He said he got into that during his junior year at Indian Trail under the guidance of tech education teachers Tom Stapleman and Jon Adams. In fact, Hogan said he's already a pipe welder in the Laborers Union Local 152 and works for Bull's-Eye Boring in Zion, Ill.
After hopefully attending college first, Hogan said he's interested in a career as an underwater welder.
But Hogan hopes that all comes after reaching the WIAA State Individual Wrestling Tournament in late February. He's also working to be a team leader for the Hawks and is a strong candidate to be a team captain when Torres names those soon.
"He is a leading candidate to be one of the captains for our team, just because of the leadership skills he's been presenting toward the later days of practice," Torres said.
Added Hogan: "I'm working to be a captain. I'm trying to be the best leader I can be. I want to lead the team to be able to do (its) best."
"5 QUESTIONS WITH" LUKE HOGAN
Favorite food? "Probably fettuccine alfredo."
Favorite movie? "'Point Break.'"
Favorite musical artist? "Probably Lil' Baby."
Favorite athlete? "Aaron Rodgers." … So you're a Packers fan? … "Oh, yeah."
Where do you see yourself in 5-10 years? "I want to be an underwater welder. … There's certain schools just for underwater welding."