If a life is measured in the little steps we take, day after day, then the number you could use to symbolize the remarkable life of Kenosha's Rose Marie "Cookie" Del Conte is 24.
That's how many steps it takes to reach the choir loft of Our Lady of the Holy Rosary of Pompeii, the iconic Catholic parish at 2224 45th St.
For over 75 years, Del Conte has been marking those steps — up and down, up and down — multiple times every week as the organist at Holy Rosary, literally becoming her own institution at a landmark that in itself is a Kenosha institution.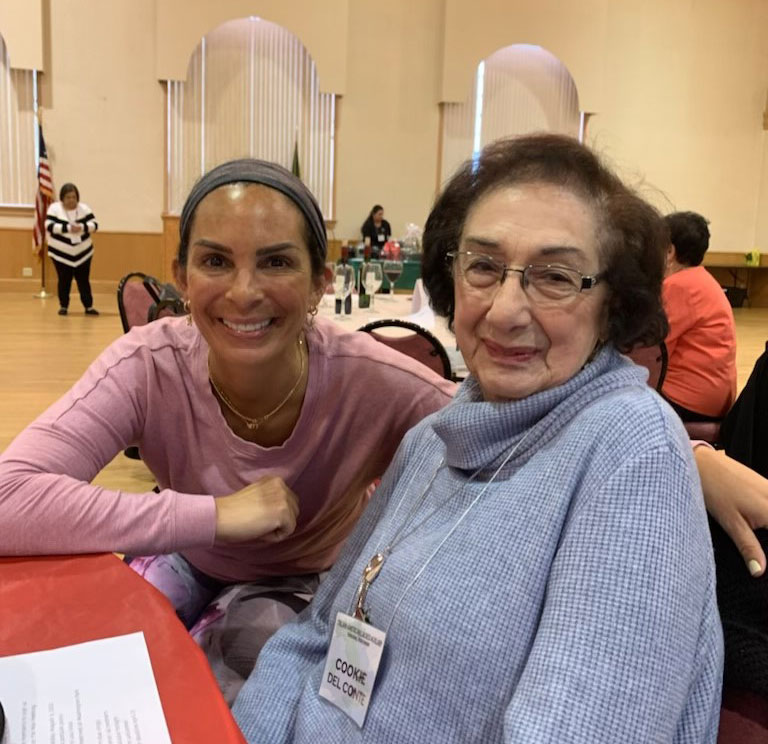 Perhaps making the journey up and down to and from the Holy Rosary choir loft has been the secret for Del Conte, who turns 90 on March 21, to stay fit and healthy.
She's still making that 24-step journey more than once per week.
"Climbing the choir loft steps helps," Del Conte says with a laugh about how she's aged so well. "Twenty-four in ours."
Quite simply, you cannot separate Holy Rosary from Del Conte and Del Conte from Holy Rosary.
"She is an institution. Literally," says Del Conte's granddaughter, Joya Zamora Santarelli, the former Miss Kenosha who now runs Santosha Yoga, 9809 39th Ave., Suite 3, in Pleasant Prairie.
And on Sunday, Del Conte will be honored as such.
Holy Rosary is throwing a "75th Diamond Jubilee" to honor Del Conte from 2 to 5 p.m. on Sunday (Dec. 11) in the church's Petretti Gymnasium. The event will include hors d'oeuvres, drinks and desserts, with the program honoring Del Conte at 3 p.m.
"For more than 75 years, 'Cookie' has shared her love for God through the beautiful gift of her music, and she has touched us all in so many ways," the invitation for the event reads. "Please join us as we celebrate our extraordinary friend!"
For her dedicated service to Holy Rosary and the community, Del Conte has been named the Kenosha.com Kenoshan of the Week.
Self-taught
What may be the most remarkable thing about Del Conte's career as an organist is that she taught herself how to play the instrument.
Oddly enough, it was working on cars at a young age that guided Del Conte to playing the piano and organ. Her father owned Ritacca Brothers Service Station, which was located at 22nd Ave. and 50th St., and Del Conte began helping her father there at a young age.
"I started with dusting off shelves and stuff like that, and then the bathroom," she recalled in a phone interview Wednesday afternoon. "Then I started pumping gas. I also learned the different parts of the (engine), greased the cars under the hood. I did all kinds of things."
While working at her father's station, Del Conte met a customer who taught piano. That woman, Marie Behrens, was the Holy Rosary organist — the church Del Conte and her family always attended — so Del Conte began taking piano lessons from her.
"I wanted to take piano lessons," Del Conte said. "My dad was very musical, and a lot of my cousins all played instruments, too. I didn't have a piano, but my aunt next door to me had a piano, and she had it moved to my house.
"And so then I started taking piano lessons."
Behrens, meanwhile, left her organist job at Holy Rosary to take a position at Universal Studios in California, so the church needed a new organist.
Del Conte answered the call by teaching herself to play the organ. At the young age of 13, she started playing the instrument at Holy Rosary.
"I self-taught myself the pedals," she said.
Lots of memories
Over time, Del Conte became an institution both at Holy Rosary and in the Catholic community around Kenosha, playing at all the Catholic churches in town at one time or another.
Additionally, Del Conte — who studied at Carthage College at one time for her teaching certificate — taught music at Holy Rosary School for 20 years and also worked a night shift at the American Motors factory for 10 years.
All the while, she played the organ at Holy Rosary, becoming part of the special days of a countless number of people.
"There isn't a wedding that's been here she hasn't played for," said Holy Rosary administrative assistant Kelly Rozzoni, whose own wedding in 2008 is among Del Conte's count.
"I can't imagine," Del Conte said when asked how many weddings she's played for. "We had our (Holy Rosary) Festival. Walking through the aisles there outside (at) the festival, I can't believe how many people stopped me, and they told me I played at their wedding."
But the most special weddings she's played for, Del Conte said, are those of her grandchildren.
"Wherever they got married, I played the organ," said Del Conte, who now counts 14 grandchildren and 18 great-grandchildren among her family.
"That was really wonderful. I enjoyed that very much."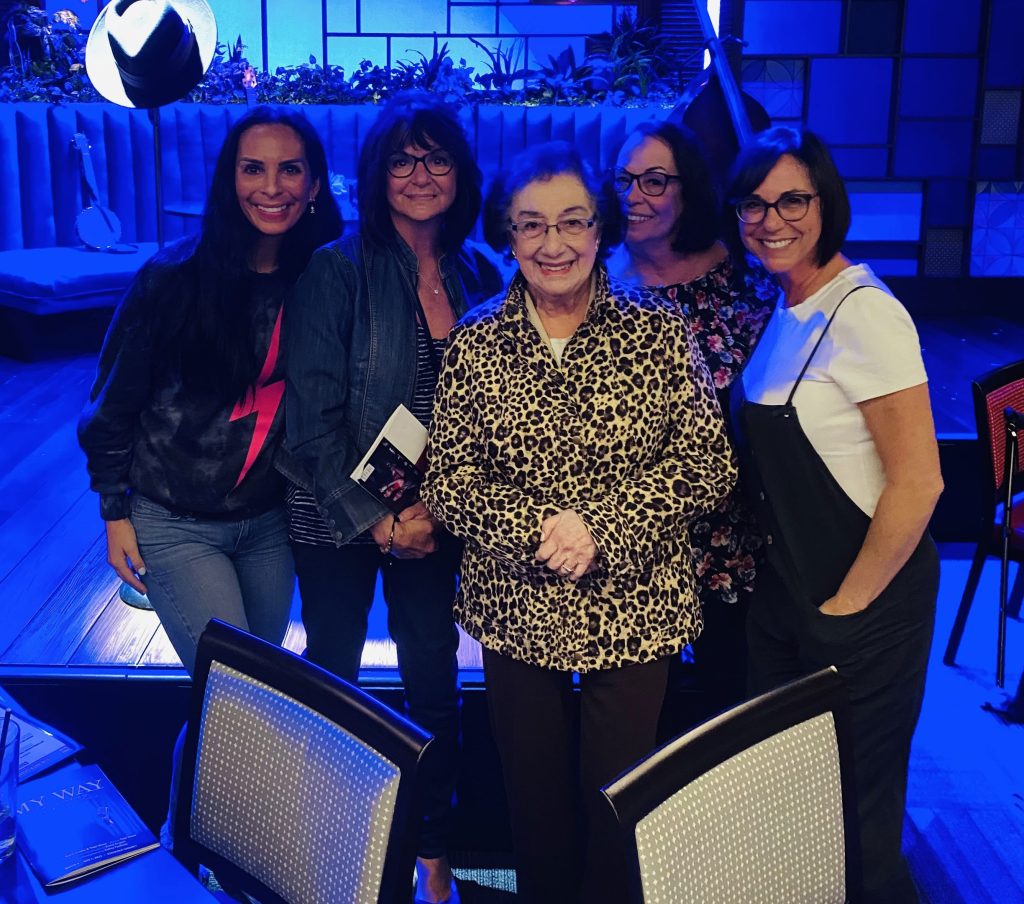 Del Conte has also enjoyed some other special moments during her life in the church, including the time when Mother Teresa made a brief visit to Kenosha's lakefront.
"Oh, my goodness," Del Conte said. "Just to hold her hand and to be next to her like that was something."
Del Conte also once made a trip to Italy with the Holy Rosary choir and was able to play the organ at a church in Rome.
"That was a trip I'll never forget," she said.
There is also the matter of Del Conte's nickname, "Cookie."
The oldest of six girls, Del Conte said that when she was born, her parents wanted to name her after their parents, so it was either going to be Rose Marie or Marie Rose.
"My dad won," Del Conte said with a laugh.
But she also grew up in close proximity with 13 cousins, who — for whatever reason — started calling her "Cookie." That nickname obviously stuck.
"A lot of people don't even know my real name anymore!" Del Conte said.
Planning retirement
Even though she's approaching 90, Del Conte said she still plays the organ at Holy Rosary for mass on Saturdays and Sundays. She also still plays at weddings and funerals and noted that she was scheduled to play at mass this past Wednesday night to celebrate the Feast of the Immaculate Conception.
However, Del Conte said it is time to retire soon.
"I think I probably will retire soon, after this year," she confirmed.
In addition to actually playing the organ, the hard part of the gig, Del Conte says, is making sure the choir is following your cues and that you're following the cues of the priest, who you see from a mirror in the choir loft.
Del Conte also accompanied the choir's hymns with her alto voice throughout most of her years at Holy Rosary. Though she doesn't regularly sing anymore, Del Conte still dusts off her voice for Latin hymns, like In Paradisum, which she still sings at funerals.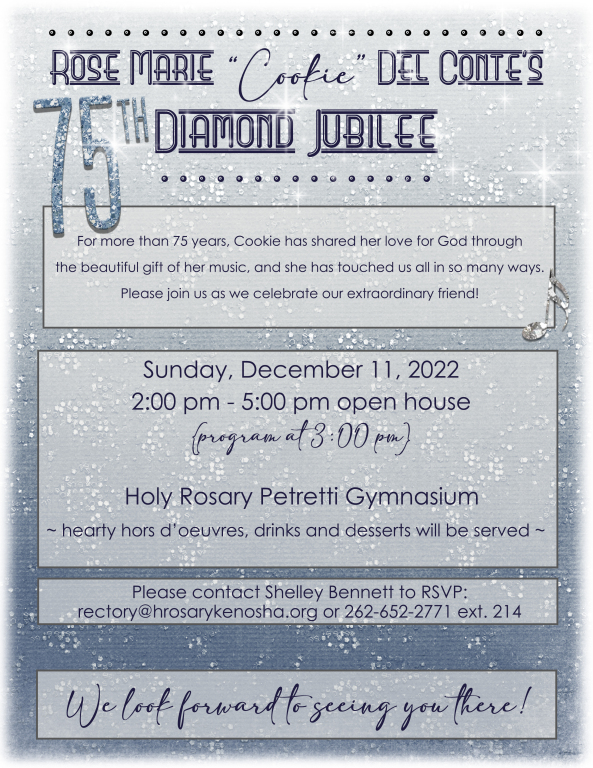 All told, Del Conte's church family and her own family have combined to make her life so rich over all of her decades.
She recounted how much help and love she received while caring for her sick husband, James, who she married in 1951 and had five children with. James died in 2014 after 62 years of marriage with "Cookie."
"My family's so good to me," Del Conte said. "I had a sick husband at home for 28 years, and my family helped a lot."
And, no doubt, Del Conte has helped so many others throughout her life with her music, her love and her kindness.
That's why Sunday's program in "Cookie" Del Conte's honor is so well-deserved.
"I'm overwhelmed, just overwhelmed," Del Conte said of being honored. "I'm getting different things, beautiful flowers, sent to me at home here. I'm just overwhelmed, that's all.
"I'm so happy that the Dear Lord blessed me with decent health all these years and I was able to do what I did."
Twenty-four steps at a time.
NOTE: To nominate a Kenoshan of the Week click here or email Andrew@Kenosha.com.