Season's Readings!
The holiday season is often a time when we reflect on the good in our lives and think about ways we can make life better for those around us. Inspiration can be found in the stories shared by the adult learners at the Kenosha Literacy Council — a place where lives are changed.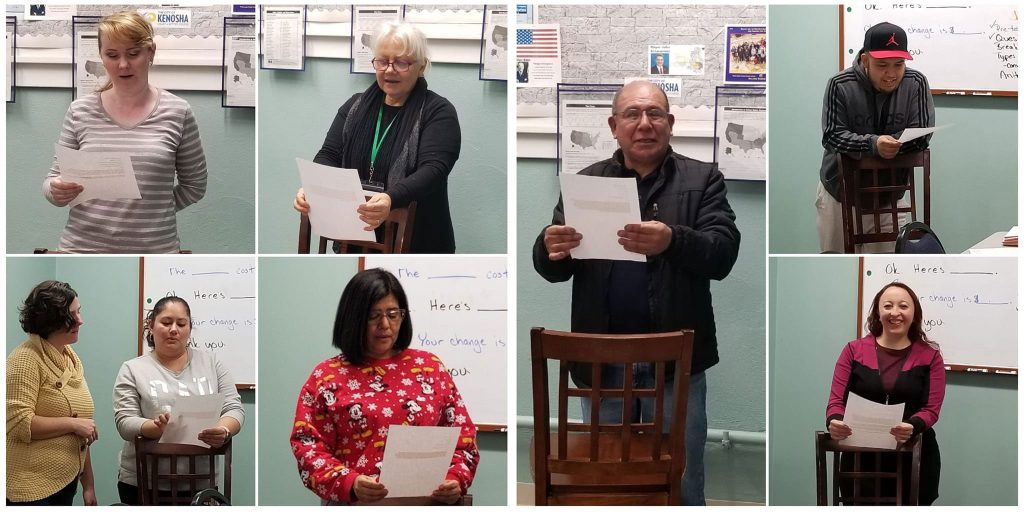 Here are just a few examples:
Virginia dreamed of earning her G.E.D. Since beginning at KLC. Virginia has acquired the language skills needed to buy a home for her family, communicate with her children's teachers and doctors, and recently graduated with her G.E.D. in English.
Maria & Jaime dreamed of creating a safe life for their family in America. Because they didn't speak English when they first arrived here from Mexico, they weren't able to communicate with doctors or their children's teachers. Now, with the English skills they gained at the Literacy Council, Jaime has a better job, they recently bought their own home, and Maria recently started her first job.
Rupert dreamed of being an American citizen. He knew it would require hard work, but also assistance. Through his own persistence and with the help of the Kenosha Literacy Council, he is now a proud US citizen.
Chris dreamed of going back to school to learn to read. Growing up in the south he went to very little school as a child because he had to help his family with farm work. Through tutoring at KLC, he has improved his skills greatly and is now studying for his G.E.D.
Every year students like Virginia, Maria, Jaime, Rupert and Chris become authors when stories that they write with the help of their tutors are published in the Kenosha Literacy Council's Student Anthology. The 21st edition of KLC's Student Anthology will be unveiled from 10 a.m. to noon Saturday (Dec. 10) at the Woman's Club of Kenosha, 6028 8th Ave. The public is invited to this free, family-friendly event.
Attendees will receive a copy of the book and share the enthusiasm of our authors as they present their stories. The Student Anthology will also be available at the Literacy Council following Saturday's event. It includes more than 50 original student essays, which focus on the themes of Helping Hand, Traveling Adventures and Childhood Memories. The stories of these adult learners are impressive as they tell of overcoming hardship to reach their goals and create a life they thought only existed in their dreams. If you are looking for some inspiration this holiday season, we encourage you to read these remarkable stories from KLC's adult learners.
The gift of literacy is the gift of opportunity. Learn more about the Kenosha Literacy Council and how you can support its life-changing education programs at kenoshalit.org.