The Restaurant:
Anna's on the Lake, 5159 6th Ave., is a brand new neighborhood cafe located in the iconic Ansorge building, the former home of Common Grounds, overlooking the Kenosha Harbor.
The Featured Dish:
Ham & Egg Croissant — Hand-carved ham, scrambled eggs, Havarti cheese, arugula and homemade berry jam on a Troubadour croissant.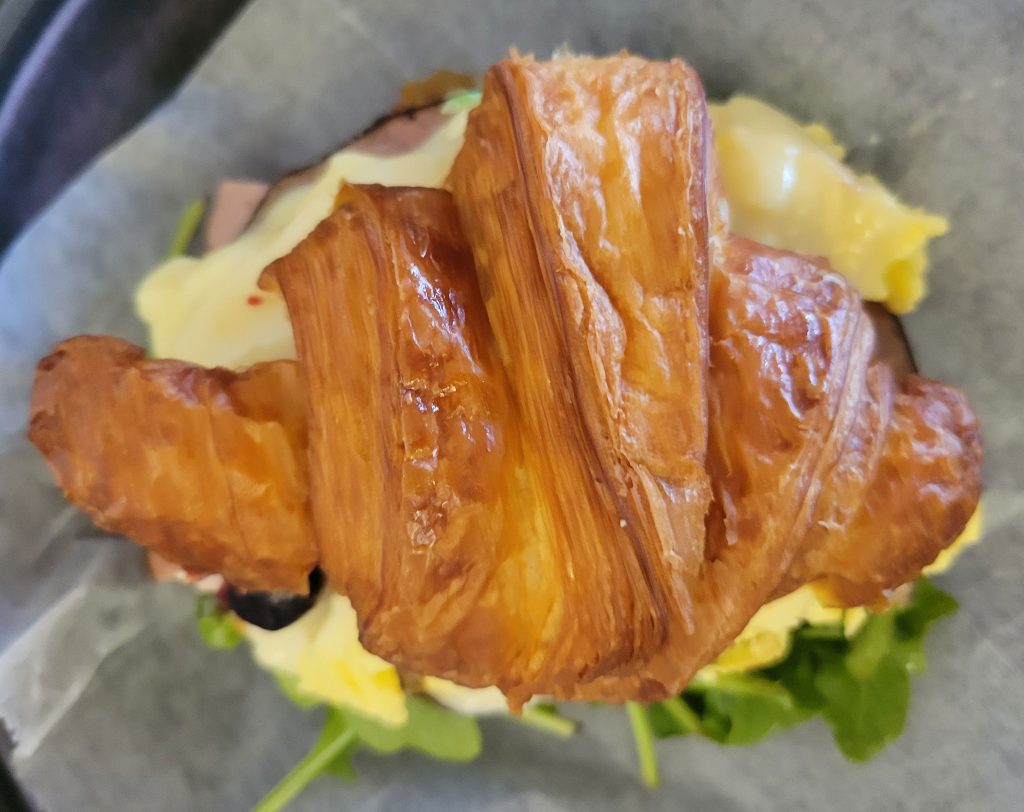 The Flavor and The Story:
Anna's on the Lake is a beautiful cafe that is taking on the daunting task of filling the big shoes and space left empty by the closing of Harborside Common Grounds.
While nothing can ever replace the 20 years of friends meeting friends at Bobbi Duczak's Common Grounds, Anna and the Pitts/Olson family have created something new and magical in this space that will delight a new generation of Kenoshans and visitors. 
The physical changes are subtle but striking.
Gone are the cases of Kenosha antiques and history, but this has opened up the space and makes it feel somehow larger while the modern furniture and prevalent use of wood accents create a feeling of warmth.
The view is of course still incredible. 
Beyond the remodel, other updates include a change of coffee roaster and the addition of accessible Wi-Fi. 
While "soft open," they are adding new products and services every week to ramp up to their full menu and offerings.
This week's addition is the first glimpse of the final menu by offering a small selection of breakfast options every morning. 
My personal favorite so far is the Ham & Egg Croissant.
This isn't your average croissant breakfast sandwich.
The hand-carved ham is just the right thickness and incredibly flavorful, especially when accented with the quality Havarti cheese, fluffy egg, and the crisp and peppery greens. 
It is the foundation as well as an accent, however, that elevate this breakfast to spectacular status.
The homemade berry jam is … amazing. 
The fresh sweetness is the perfect flavor to balance the savory ham and cheese and is applied in the perfect amount to enhance, rather than overpower. 
Since it is the vessel for all this greatness, I'm also proud to report that the croissant is one of the best I've ever had at a cafe. 
It's light and flaky yet still substantial in texture and flavor. 
I can't guarantee this sandwich will grant you a great day every time you eat it, but I'll sure say it will have you smiling and thinking of nothing but flavor for a few moments. And, that's not a bad way to start. 
The Ham & Egg Croissant is available every day for $9.
Anna's on the Lake is currently open for dine-in and carry-out daily. They are pretty new and do not have a web or Facebook presence yet. However, they are very active on Instagram at @annasonthelake.