A stage transforms into an ice palace in St. Joseph Catholic Academy's two-weekend run of "Frozen Jr." opening Friday (Dec. 2) at the school's auditorium, 2401 69th St.
Showtimes are 7 p.m. Friday, 2 p.m. and 7 p.m. Saturday and 2 p.m. Sunday. The musical continues Dec. 9-11.
Tickets are $10 for adults and $8 for students and senior citizens. Tickets can be purchased HERE.
Under the direction of local theater veteran Julie Ann Seidl, Frozen Jr. is based on the 2018 Broadway musical featuring all of the memorable songs and popular cast of the modern Disney classic.
When faced with danger, Elsa (played by Stella Matteucci) and her sister Anna (Ella Kohlmeier) discover their hidden potential and powerful bond of sisterhood.
"Disney has never done a show about sister relationships," Seidl said. "It's a great message how it only takes love to conquer and cure all. Love brings people together, every culture and age. Frozen portrays that really well."
The cast includes 80 students — a whopping number for a school of its size and a testament to Seidl's leadership.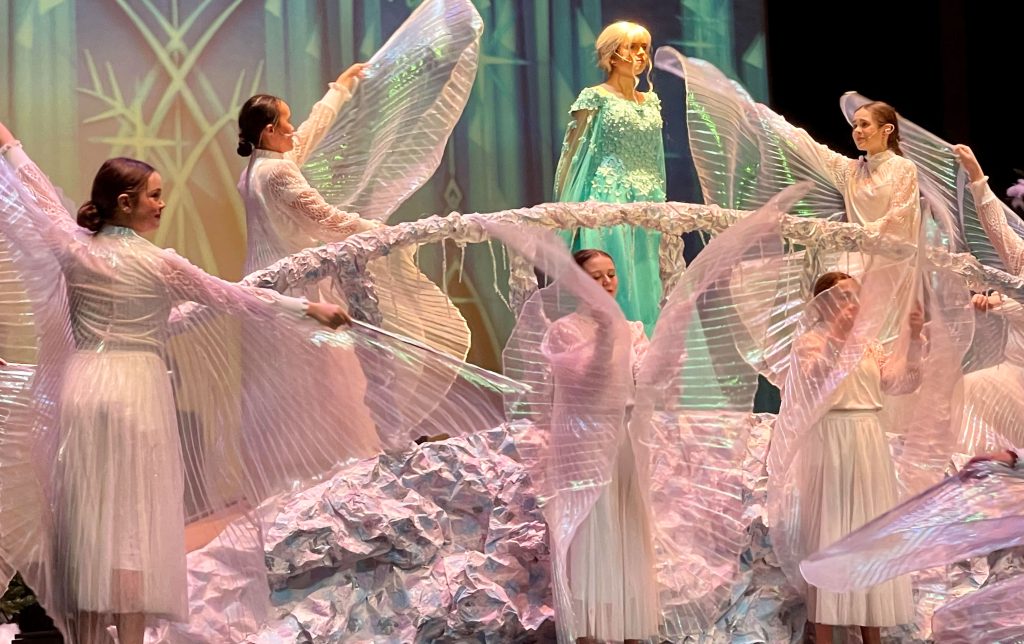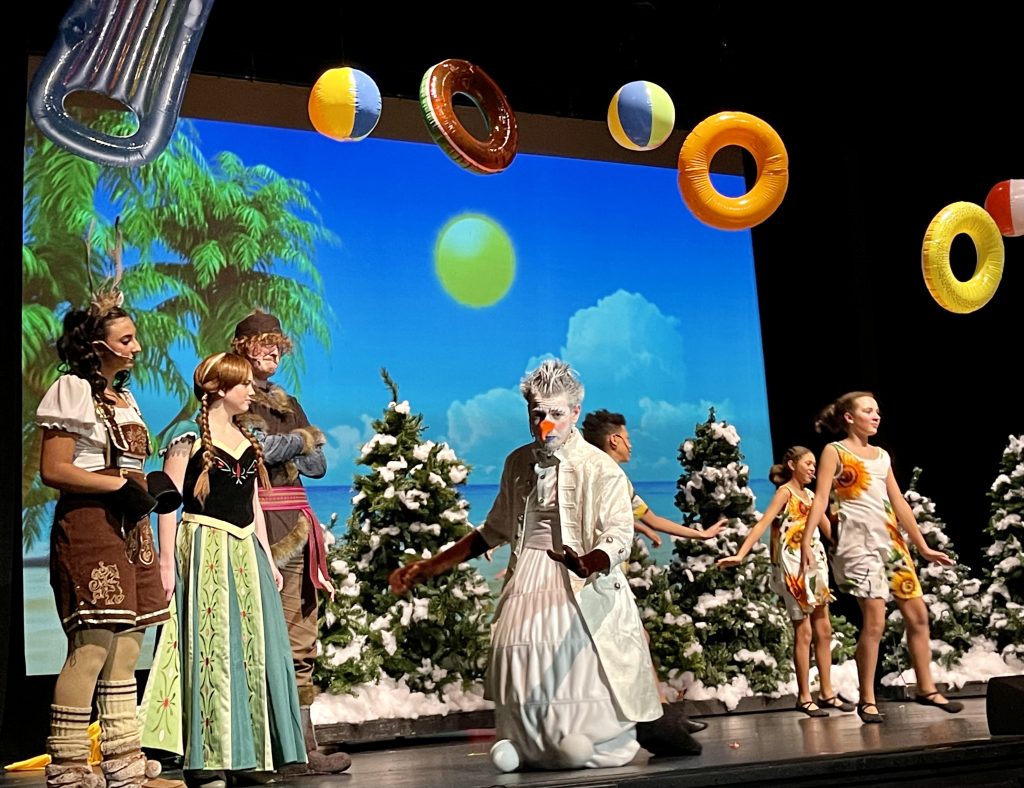 Seidl arrived at SJCA in the 1980s and taught theater for over two decades. When she retired from Kenosha Unified School District, Seidl offered her former program stability when she returned to SJCA in 2019.
"I see these kids and a lot of their parents were my students," Seidl said. "It's crazy. The parents had (good) experiences and encouraged their kids to come. The shows we pick are kid-friendly and a lot of fun."
The 90-minute production features Frozen's lovable cast of characters in Kristoff (Ben Grabiel), Sven (Daniella Bosco), Hans (Dominic Lucci), Duke of Weselton (Frankie Infusino), Olaf (Thomas Connolly) and Oaken (Leo Alvarez-Trujillo).
Popular songs include "Do You Want to Build a Snowman", "Love is an Open Door" and "Let it Go." Elsa and Anna are reunited in a reprise of "For the First Time in Forever" in the second act.
"This show has been such a fun and exciting experience for everyone involved," Seidl said.
"There has been a tremendous amount of work that has gone into this production and I would like to thank my production team and school support staff. It has been an honor to work with such talented and dedicated individuals."
Frozen was released in theaters on Nov. 27, 2013. It earned $1.28 billion in becoming one of the highest-grossing animated films of all time.