The Restaurant:
The Coffee Pot, 4914 7th Ave., is a classic diner with everything you would expect and more in the heart of the Harborside neighborhood.
The Featured Dish:
Breakfast Buster Sandwich — Two fried eggs with sausage, bacon, Wisconsin cheddar cheese, and homemade maple butter between two pieces of French toast.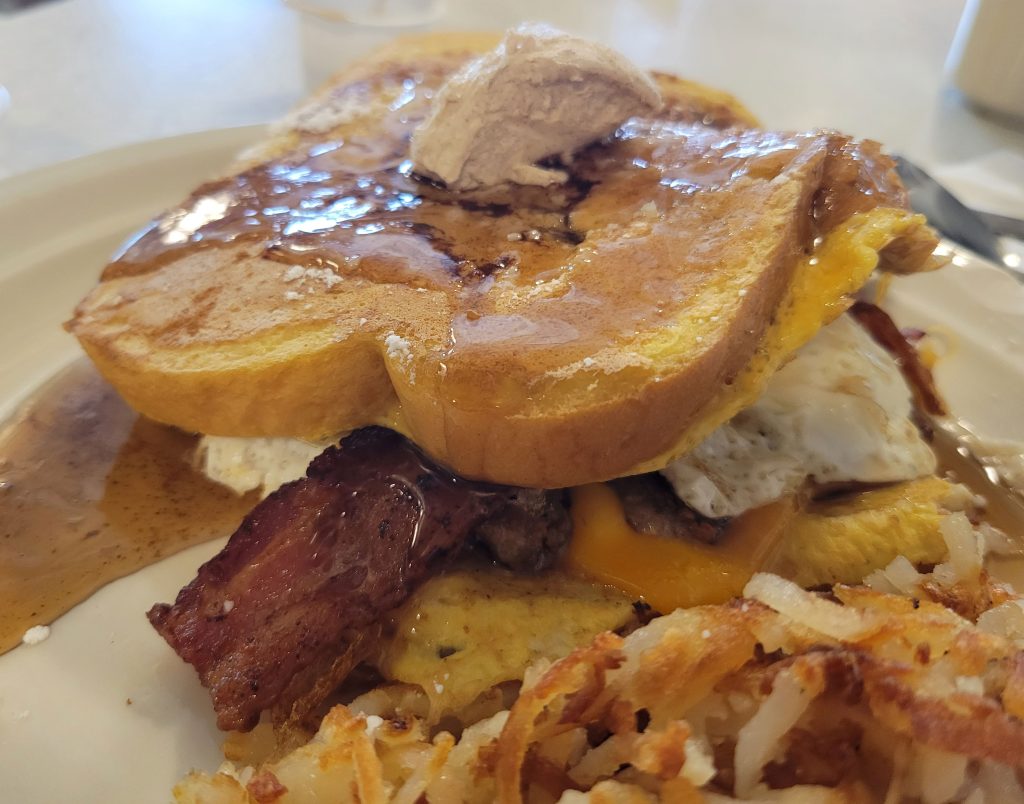 The Flavor and The Story:
The Coffee Pot is an absolute must stop on any Kenosha culinary adventure.
Owned by best friends, Janis Barnhill and Julie Zorn, the classic diner delivers nostalgia galore garnished with creativity and fun. 
The main dining area is as classic as it gets with old-school counter seating, including views of the hardest working grill cooks in the game. 
During summer months, there is a large and inviting patio surrounded in beautiful foliage and decorations that will have you feeling as if you've left Kenosha entirely.
When it comes to food, this slice of breakfast heaven is known for its signature menu item that no one does better, Eggs Benedict. 
It can be pretty challenging for me to walk in and not order my usual, the Harbor Bendedict, but I think I just discovered my new favorite. 
On my most recent visit, I decided to deep-dive the menu to make sure there wasn't something unique I'd never tried. And there it was, hidden between biscuits & gravy and The Perkolator … The Breakfast Buster Sandwich.
Where has this dish been all my life?
I've probably eaten at The Coffee Pot thousands of times, and yet, I have NEVER seen this before.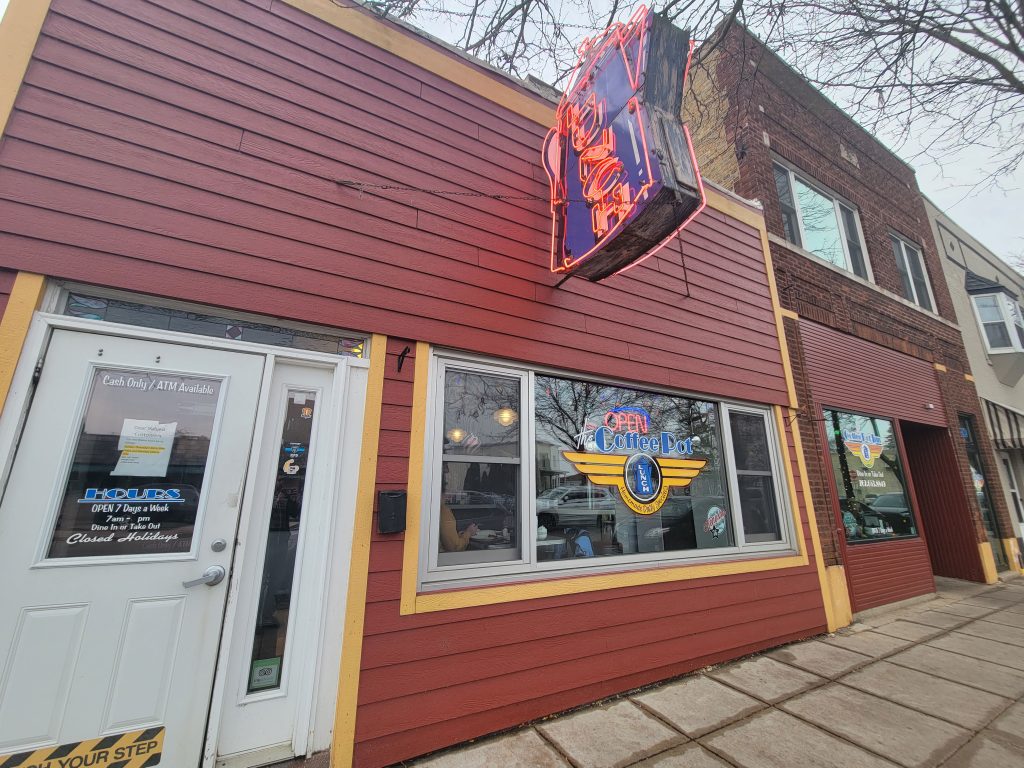 This massive plate contains everything one could want from a heavy morning meal and although it's technically presented as a sandwich, I wouldn't dare try to pick it up. 
Between two full-sized slices of homemade French toast lays sliced sausage patties, heaps of bacon, a ton of cheese, and two eggs cooked your way. 
The real flavor clincher making this dish a must have is actually served on the side, so don't skip it.
The homemade maple butter adds the perfect amount of rich buttery flavor and sweetness that takes this big breakfast to tastebud titletown.
I wish I could tell you more, but before I'd even realized it I had finished this entire plate and was sitting at the counter while the rest of my group finished their meals at a more reasonable pace. 
It may be hard to skip the Benedict, But I HIGHLY recommend giving this a try on your next morning breakfast trip to downtown.
Just do yourself a favor and don't try to pick it up.
The Breakfast Buster Sandwich is available every day for $11.25 and includes hash browns.
The Coffee Pot is currently open for dine-in and carry-out daily. You can view this dish and the entire menu as well as order online at https://www.kenoshacoffeepot.com/index.php/the-food.