Gratitude is often associated with happiness.
It promotes positivity, builds relationships, improves overall mental and physical health and reminds us of the importance of experiences over material items.
On the greatest day of giving thanks, Kenosha's most positive, digital media platform asked more than 30 Kenoshans what they're most thankful for this Thanksgiving.
Here are their responses: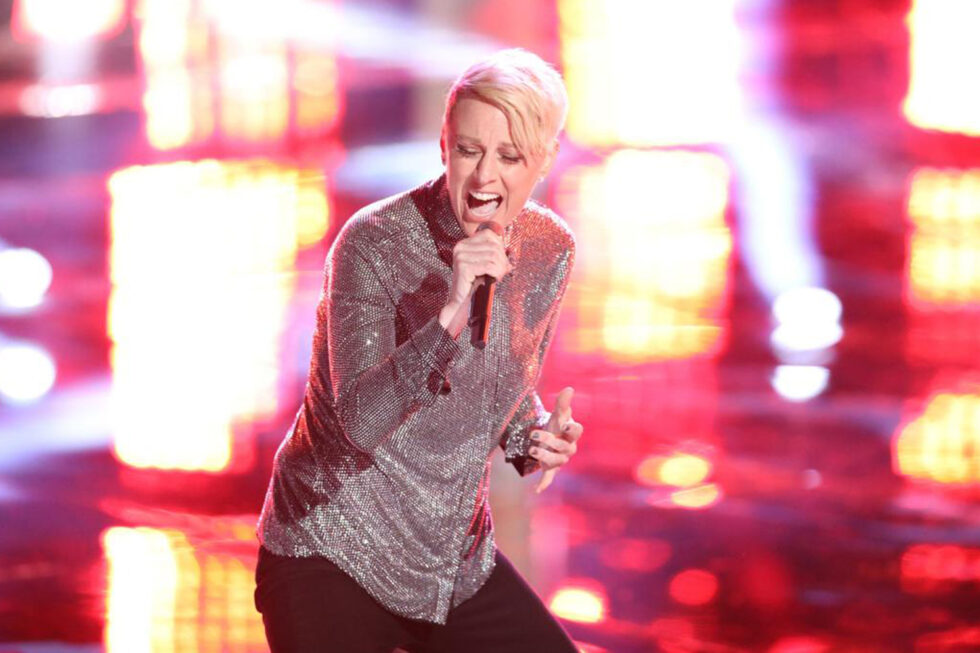 Betsy Ade, Well-Known Strangers: "I am thankful for the love I have received from my friends, fans and family. I am also thankful for the opportunity to make music with some of the coolest people I know. I have been eternally grateful to perform in many different places and have met the most extraordinary people."
Karla Arzate, Lomeli Butcher Shop: "I am thankful for my family, friends, church and my community."
Tamarra Coleman, Shalom Center Executive Director: "I'm thankful for my husband, Michael Coleman, my children/son-in-law, granddaughter and my entire family. I'm grateful for health, strength and the ability to serve others!"
Gretchen Covelli, Kenosha Public Market: "Every day I wake up thankful for my children, my pup, family and friends. A peaceful, loving and happy home. Finding joy in the simple things — my garden, road trips, all the memories, the laughs, pugs, chocolate and love."
Tom Duncan, Froedtert South Vice President: "As we gather family around the table at Thanksgiving, I remind ourselves that every day is an opportunity to make a new happy beginning. We are not to dwell in the past, not to dream of the future, but to concentrate our mind on the present. And in the end, it's not the years in our life that counts, it's the life in our years. Happy Thanksgiving!"
Josh Ferguson, Playspace Kenosha: "First and foremost, I would certainly say that I'm thankful for my wife, Charrie. It's because of this strong, loving and caring woman that makes it easy for me to do all things. Second would certainly be my children, Victoria, Princeton, Maverick and Kimberly. They give me the courage to put it all on the line to make a better community, city and world for the next generation. Third would be the most engaging, supportive and unified community I get to call home. And, last but certainly not least, is Kenosha.com — a dedicated group of awesome people committed to community and information, spreading all the good in this city."
Jose Garcia, St. Joseph Catholic Academy boys basketball coach: "I'm thankful for the grace of God through Jesus Christ, my wife and children and my Journey Church family."
Andrew Gavin, UW-Parkside Athletic Director: "Our family of six is grateful to have found a home away from home in Kenosha. The community has embraced us and provided us with an amazing support system, professionally and personally."
Erin Ginn, Herzing University: "I am first grateful for my amazing, supportive family, who tolerates my crazy schedule. I am also continually grateful for our community in Kenosha and its willingness to connect, support and mentor the next generation."
Arnetta Griffin, God's Kitchen: "I'm thankful for life and Jesus Christ. I'm thankful for continuing to do God's work with His people. I'm thankful for continuing to feed and clothe the homeless, and I'm thankful for my family and for God keeping us all safe. There's a lot going on in the world that's not right. And I really truly thank God for watching over us all and my community. I'm thankful that I'm better than I was yesterday. Every day, God blesses us to be better than yesterday."
John Guttormsen, Guttormsen Recreation Center: "I'm so grateful for our team of people that work so hard to provide our customers with the best bowling experience. I'm equally grateful for the Kenosha community that we are pleased to serve."
Scott Hodges, KTEC Assistant Principal: "I am thankful for my friends and family that have supported me through thick and thin. They are the motivation that pushes me to succeed and be the best version of myself everyday."
Samantha Kerkman, Kenosha County Executive: "I am thankful that I have the opportunity to serve the county where I grew up and where I now raise my family. It's a privilege to be able to give back to our wonderful community."
Jenny Knight-Kenesie, St. Joseph Catholic Academy Athletic Director: "I am so thankful for my wonderful family. I feel so blessed to have six children who call me 'mom' and who I can love and nurture everyday. I am thankful to share this Thanksgiving with my entire family, who mean the world to me."
Aaron Kohlmeier, Welcome Home Real Estate Group: "This year, I'm most thankful for my family, friends and our health. I'm also super appreciative of all of the people we've gotten to help in real estate and work with through Welcome Home. I hope everyone has a wonderful holiday season!"
Karla Krehbiel, Johnson Financial Group Southeast Regional President: "When I look back at 2022, I am grateful for so many things. I am grateful that I work for an organization that supported me during a very difficult loss in my family. They supported whatever I needed to do to be there for my family. We work for an organization that really goes out of their way to support the associates. I am also grateful to have the opportunity to work with such an amazing team. We are not only co-workers, we are friends! We support each other in any way we can and celebrate successes together as one team. Finally, I am grateful for our clients. They are committed to JFG and often refer their friends and family to us."
Jake McGhee, Jockey International Vice President/Chief Philanthropy Officer: "I am incredibly thankful that God has blessed me with an amazing wife, daughter and family. I'm the luckiest man in the world, all because of them. And, oh yeah, I'm thankful for my naughty dog, Jozie, too."
Brandon Morris, Tremper boys basketball coach: "I'm thankful for God giving me purpose and allowing me to wake up every day to reach my full potential. And I'm beyond thankful for my supportive and understanding family, which empowers me to be a blessing to others."
Alvin Owens, Regimen Barber Collective: "I'm so thankful and grateful for the opportunity to serve others. I have been blessed tremendously. I'm also thankful for a loving, supportive family."
Manny Ramirez, Mr. Wings: "I'm thankful for being able to wake up to live a life full of gratitude. I'm thankful for my family/friends and this great community that has supported me from the moment I started this venture. Happy Thanksgiving, Kenosha!"
Stefanie Romanowski, Jockey International: "This year, I'm extremely thankful to be surrounded by my family and friends during this holiday season, having survived from a fatal car accident. I stand here in awe of God's faithfulness and the miracles he performed on us this last year."
Dr. Jim Santarelli, Little Leaguers of Kenosha: "I am thankful for my wife, Geri, children, grandchildren and extended family. I am truly grateful for all of our veterans. They've made and make us Americans proud."
Cathy Savaglio, SecurityNational Mortgage Company: "As the year 2022 draws to a close, in a year where we are all working to get back to a new normal post-pandemic, I give thanks to God for the health of loved ones. I am also thankful for the opportunity to connect, spend time with and create memories with my family, especially my mom, close friends, business partners and community."
Vicki Seebeck, Coopers Uptown: "It sounds cliché, but truly family, friends and health are the greatest gifts. I'm so thankful for my wonderful parents and brother and for my own family, Jon, Riley and Max."
Holly Stanfield, Kenosha Unified School District: "I am thankful for the vibrant theatre community we have created together here at Bradford High School in Kenosha. Live theatre brings us together to listen to stories that define and celebrate us. Through that shared experience, we grow and evolve into a more empathetic culture."
Dave Strash, Kenosha Area Chamber of Commerce President/CEO: "Very thankful for my wife and family, first and foremost. Also thankful for wonderful friends and all the blessings life brings."
Riki Tagliapietra, Cut Stone Foods and Il Marzocco Food Truck: "I'm thankful to have wonderful family, friends and colleagues who all work hard to make this community the best it can be. That, and of course, pizza. I'm very thankful for pizza."
Jennie Tunkieicz, CTF Inc.: "I was thinking about gratitude after recently receiving a Distinguished Alumni Award from the University of Wisconsin-Parkside. I'm very thankful for my public education — primary, secondary and college. My experiences at Kenosha Unified School District expanded this farm girl's world, introduced me to new and different ideas, people and experiences. It encouraged what would become my first profession — journalism — by feeding my curiosity and giving me the opportunity to write. It's unlikely I would have been able to attend college without the UW System and a campus in my backyard. UW-Parkside also encouraged what would become my second profession in local government. Thank you to all of the public school teachers, staff, administrators and employees who encourage and inspire a love of learning in students."
Brit Windel, Daybreak Church: "I am grateful for our growing church family that puts the love of God into action with those close to them and finds ways to show it to the city."
Jason Yule, Harbor Park Health and Fitness: "I am most thankful for the opportunity to transform the health of my clients. And I am more thankful that those individuals put their trust in me."
Jaeden Zackery, Boston College men's basketball sophomore guard: "I am thankful for my family and friends and just the whole supporting staff I have had around me my whole life."
Joya Zamora Santarelli, Santosha Yoga: "Family — the ones far away, the ones nearby, and my Santosha Yoga family. Health — my mental and physical health, which is strengthened everyday through yoga, fitness and strong bonds with family and friends."
Jeffrey Zampanti, Kenosha.com: "I am most thankful to be the father of two beautiful children and watching them grow into responsible adults. They are always the best part of my day. I'm blessed to share this holiday with family and friends. I'm also very thankful for the nearly 20,000 followers at Kenosha.com."