City of Kenosha chicken enthusiasts received some egg-cellent news this week.
In a 10-7 vote by the Common Council on Monday night before an enthusiastic gallery in the Council Chambers, an ordinance passed that will allow some Kenosha residents to own up to four chickens, so long as they follow a list of regulations. Residents are also not allowed to own roosters, which make lots of noise.
The ordinance was sponsored by Ald. Brandi Ferree, who represents Kenosha's 6th District, and co-sponsored by Alds. Rollin Pizzala (11th District), Kelly MacKay (7th District), David Mau (8th District) and Bill Siel (2nd District).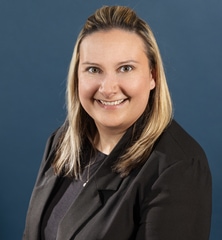 The matter of owning chickens by city residents has been debated in Kenosha for years, especially considering the City Of Racine has had its urban chickens ordinance in place since 2015.
According to Ferree, the City of Racine "only (has) 11 or 12 current permits." So, she speculated, if trends in Kenosha's urban areas follow those in Racine regarding chickens, the matter should not prove much of an issue to most Kenosha residents.
"I don't think it's actually a huge issue," Ferree said in a phone interview Wednesday afternoon. "I think it's something that people have a passion for, and it's a small amount of hobbyists. I don't think it's going to have a huge impact on the city at all."
Logically, Ferree said, those wishing to own backyard chickens would want to do so because they're committed to it, meaning they'd be likely to follow the city's detailed list of regulations, designed to eliminate nuisance to fellow residents.
Additionally, the city has full authority to inspect backyard chicken dwellings and levy punishment if residents are not following regulations.
"There's so many precautions in the language of it, that if there ever is an issue, we'll be able to revoke (a license)," Ferree said.
Having been voted for approval, the ordinance officially becomes effective with passage and publication once it's signed by City Clerk Michelle Nelson and Mayor John Antaramian. According to Ferree, the city will begin accepting applications from residents wishing to keep chickens on Monday.
Main regulations
Here are the main points regarding regulations for those wishing to keep backyard chickens in the city, per the ordinance passed on Monday:
Residents cannot keep, feed or harbor chickens without first getting approval from the Common Council. License applications will first be reviewed by the Public Safety and Welfare Committee, which will then make a recommendation to the Common Council for a vote on approval.
The license fee for owning chickens is $200. Anyone wishing to own chickens must obtain an annual license prior to Jan. 1 of each year, or within 30 days prior to acquiring chickens. The license year runs from Jan. 1 to Dec. 31.
The neighbors of those applying to own chickens would be notified prior to the issuance of a license and can express any concerns to the city.
Only single-family dwellings may contain up to four hens, with no enclosure for the hens allowed within 25 feet of any residential structure.
Chickens must be kept in the rear yard, as defined in the zoning ordinance, and must be provided with an enclosure having a total floor space of at least 16 square feet, with at least three square feet per chicken, and topped with a watertight covering.
Licensees must maintain their premises in a sanitary condition, so as to prevent obnoxious odors from escaping to any private or public property and so as not to jeopardize the public's safety, health and welfare.
Licensees may not slaughter any chickens or other fowl on the licensed premises, and chickens must be properly fed and watered.
By accepting an issued license, the licensee is required to permit inspections by an enforcing officer. After obtaining approval and construction of a chicken coop, an enforcing officer will perform a final inspection to ensure compliance with all regulations. Thereafter, inspections may be made at any reasonable hour.
The Common Council has the right to suspend or revoke any license once granted, or deny annual renewal when it appears a licensee has violated the provisions of the ordinance. Those in violation may be fined up to $300, plus the cost of prosecution, including all applicable fees and surcharges.