This fall KTEC High School, a tuition-free public school, opened its doors at 7400 39th Avenue in Kenosha. Enrollment is now officially open for the 2023-24 school year for grades 9 – 11. Students that enroll at KTEC High School earn certifications that align with competencies identified by the building trades, transportation, information systems, or automation and robotics industries as being skills in high demand.
The jobs of tomorrow are not yet defined. Therefore, it is more important than ever to go beyond STEM education; for students to have a foundational knowledge of Industry 4.0 and the Internet of Things. By incorporating industry-identified foundational skills, KTEC has developed interdisciplinary, project-based learning that allows students to earn competency focused on Industry 4.0.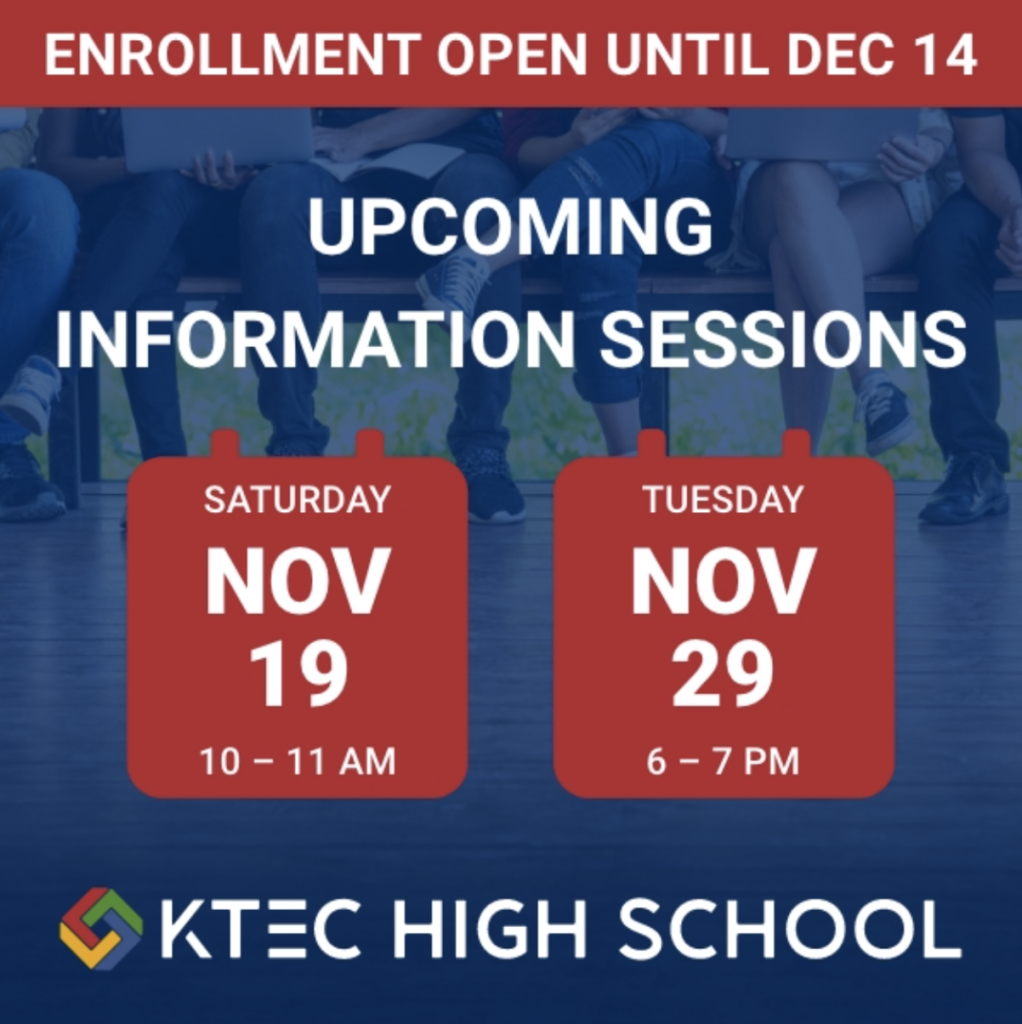 "KTEC High School's partnerships with Snap-On, Gateway Technical College, Festo, NC3, and Tri-County Contractor Association take our student's learning further by building on a strong foundation for their success as adults through unique and innovative opportunities," shared Brianne McPhee, KTEC High School Principal.
A singular career pathway will not allow students to build the interconnected, transferable skills necessary for highly skilled careers. By having foundational knowledge and industry awareness gained in their first two years, KTEC students become uniquely prepared to move beyond isolated knowledge of one industry sector and broaden their employability.
"We feel KTEC High School allows for a more productive learning experience as well as future growth," shared a KTEC High School parent. The portrait of a KTEC High School Graduate includes industry certifications, made up of workplace and technical badges, as well as academic badges.
Portrait of a KTEC High School Graduate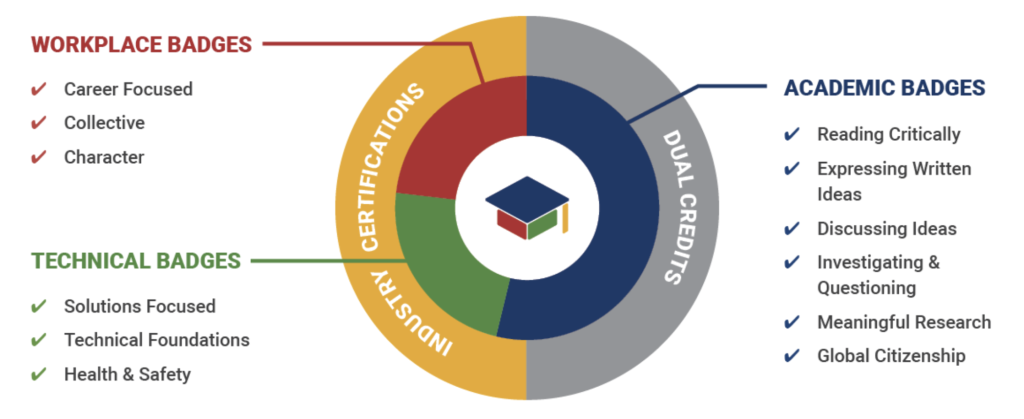 Badges
Badges are composed of multidisciplinary skills called competencies that are necessary for future success. Competencies will result in earning the badges required for graduation.
Core Competencies/Competencies
Core competencies are composed of a specific group of skills or competencies. Students will choose which competencies will be accessed during each Seminar. Students will use evidence from their seminars to create a portfolio of evidence to demonstrate proficiency. Evidence can be collected throughout their 4 years to demonstrate their proficiency in these competencies.
Content Seminar
A seminar is approximately 40 days of instruction around a specific topic. The content may be in one or more core content areas. These are teacher-developed experiences that allow students to use the content to produce evidence for meeting their competencies.
Credits
Students will receive course credit if all tasks and evidence required in a seminar are completed. Seminars will result in 0.25 credits. Students will need to complete a combination of seminars and workshops in content areas to meet the credit requirements.
Students in grades 9 – 11 throughout Kenosha County and beyond are invited to submit an application for the 2023-24 KTEC school year or call 262-286-0320 with questions prior to December 14, 2022.