Kenosha's Manny Ramirez leaves little to the imagination.
The rising entrepreneur, deep thinker and local foodie is best known as Mr. Wings, a self-proclaimed "real mother (rhymes with trucker)" who's placed southeast Wisconsin on notice with his award-winning array of flavor-packed chicken.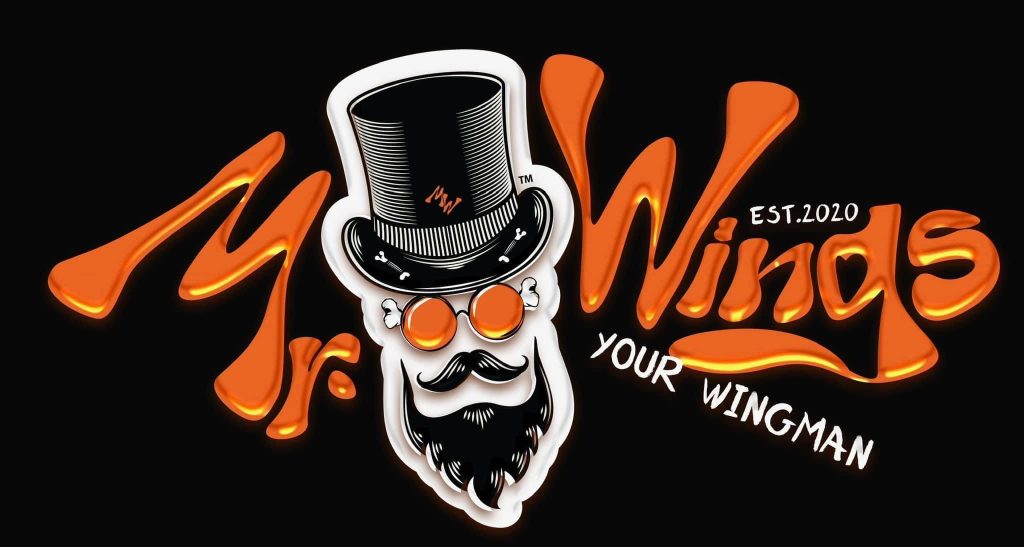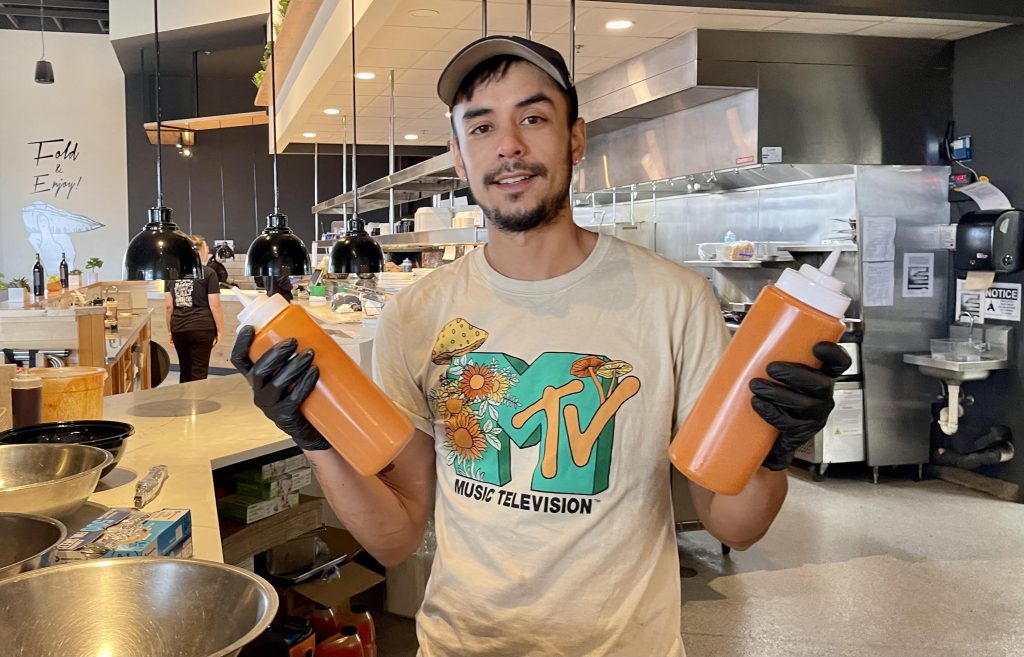 After introducing Mr. Wings in 2020 during the COVID-19 pandemic, Ramirez worked local pop-up venues before opening his first brick-and-mortar on Nov. 5 at the 3rd Street Market Hall in downtown Milwaukee.
While it might be his first location, Ramirez promised it won't be his last.
"I have big plans," said Ramirez, who used his initials M.R. to represent Mr. Wings. "I have one in Milwaukee. I'll eventually have one in Kenosha. I'll have one in Colorado. We're not leaving (Kenosha). My family is here. My wife is here. My son is here. This is home."
Ramirez, a lifelong Milwaukee Bucks fan, said he's enjoyed serving his wings just blocks from the Fiserv Forum. He plans to send some over to Bucks superstar Giannis Antetokounmpo, who has been known to snack on wings during his postgame press conferences.
"He's going to have them," said Ramirez, a 2007 Bradford High School graduate. "Everyone needs to have faith and trust the process."
As of Nov. 18, Mr. Wings has 57 five-star ratings out of 58 Google reviews. Only one person, "#JoeEatz" of Miami, Florida, gave him three stars. Dozens of the reviewers cite Mr. Wings as the best wings they've ever eaten.
"I wish I could give him 100 stars," Kenosha's Charrie Ferguson said.
Based on popularity, success and commitment to offering fresh, quality ingredients loaded with flavor and consistency, Mr. Wings has earned the honor as Kenosha's top wingman.
Here is a closer look at Kenosha.com's top seven wings in Kenosha:
Mr. Wings
Description: Fresh, never frozen, large drums and flats with scratch-made, hand-applied breading. "It's how (stuff) should be done," Ramirez said. "A lot of people go frozen and right into the fryer and throw some cheap sauce on it. You have to take the time." Popular flavors include O.G. Buffalo (original), Gold Digger (mustard/barbecue), So.Co. (sweet, tangy, spicy barbecue) and Le'Pepp (lemon pepper).
Price: $12.99
Did you know? Ramirez, the son of Manny Sr. and Sandy Ramirez, said what separates his wings from others is the blend of flavors he's gathered from other countries. "I was fortunate enough to be raised by two beautiful parents that took us all over from India to Mexico to Asia. My dad was very particular about showing us different cultures."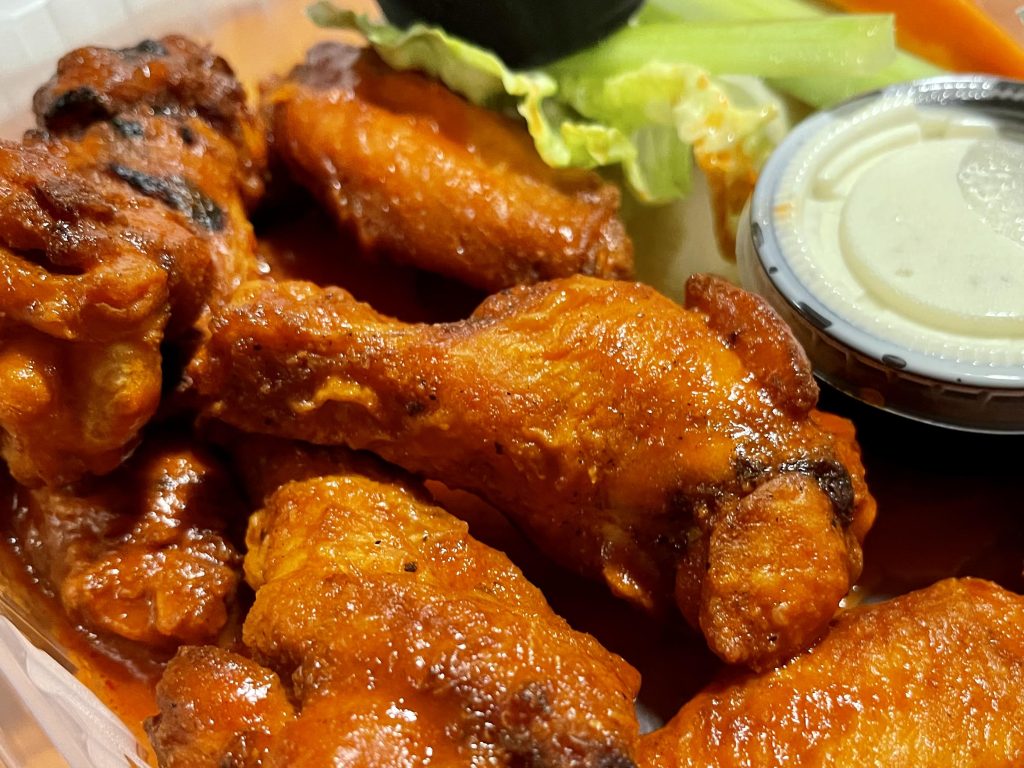 Waterfront Warehouse
3322 Sheridan Road
Description: Waterfront's wings soak in a secret marinade for two hours before they're grilled, baked and tossed in the fryer.
Price: $15.99
Did you know? Available as boneless or bone-in. Sauces include creamy garlic parmesan, honey-sriracha barbecue, cajun lime dry rub, barbecue Thai sweet chili, mango habanero, coconut curry, buffalo, garlic chili and honey habanero.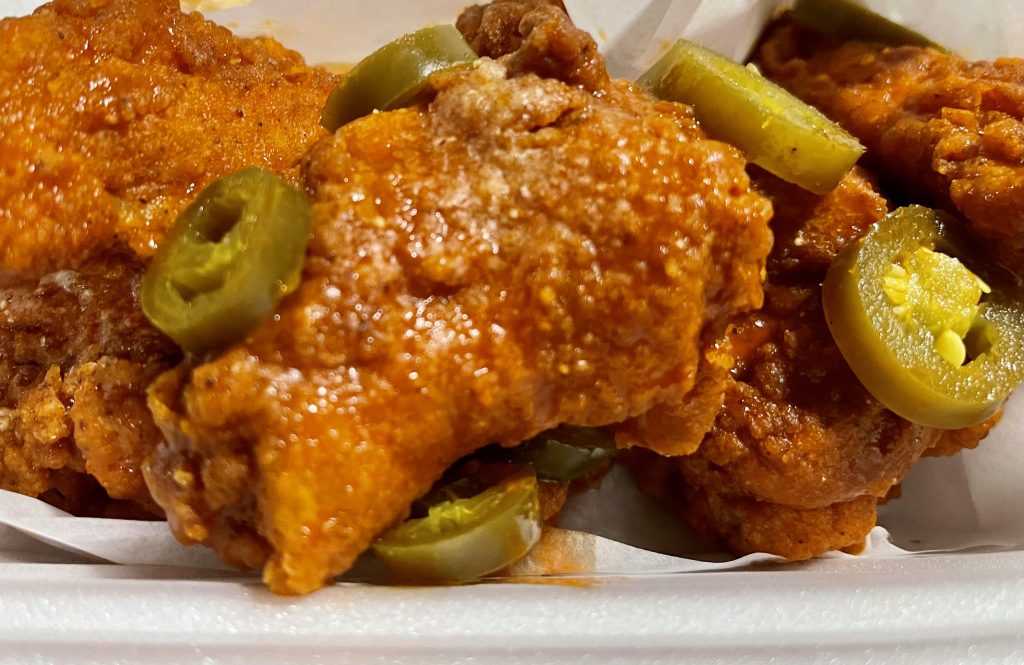 Gordon's Sports Bar & Grill
5703 Sixth Ave.
Description: Available as whole wings, party wings (flats and drums) and jumbo tenders. Popular sauces include garlic parmesan, buffalo, honey mild and honey hot.
Price: $10.99
Did you know? Gordon's is a wonderful place to eat wings while watching sporting events, viewed on numerous monitors including a 100-plus inch projection screen.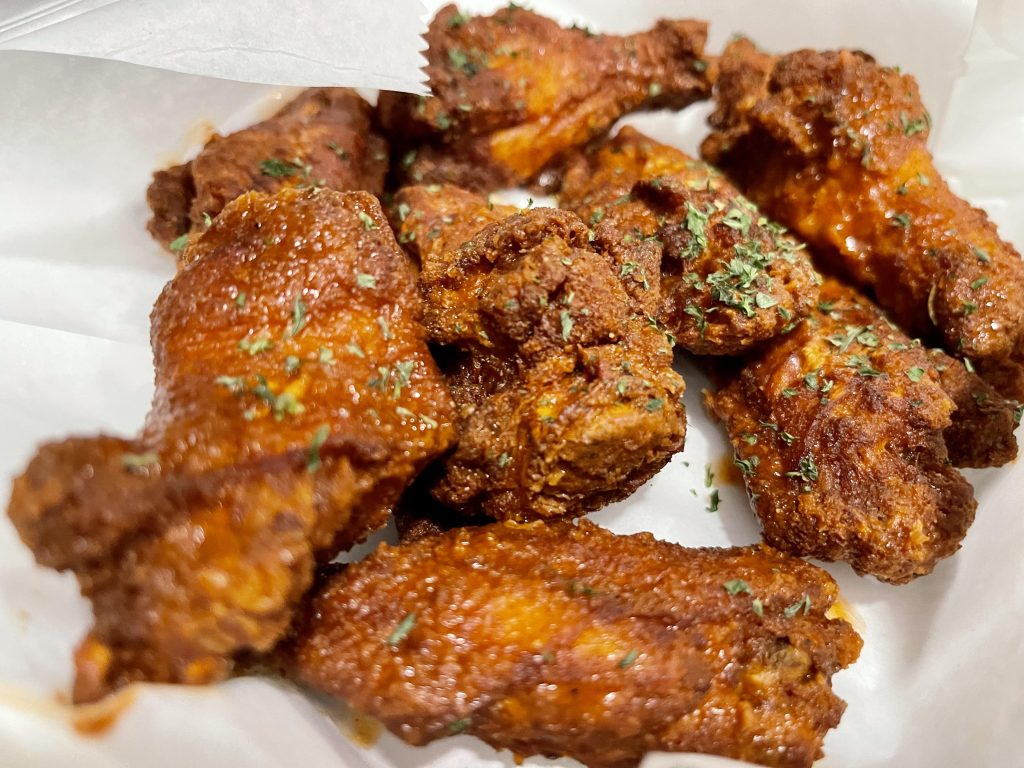 24's Rumors Lounge
1402 52nd Street
Description: Roasted for a smoky flavor and fried to perfection, chef Ron Love's wings have been an instant success. "They've been ridiculously popular," Love said. "I make everything from scratch, including the sauces."
Price: $10
Did you know? Love arrived at 24's Rumors Lounge after a successful stint at the now-closed Rustic's Subs. 24's Rumors Lounge, owned by Mark Gascoigne, is a tribute to the old Rumors at 1912 52nd St.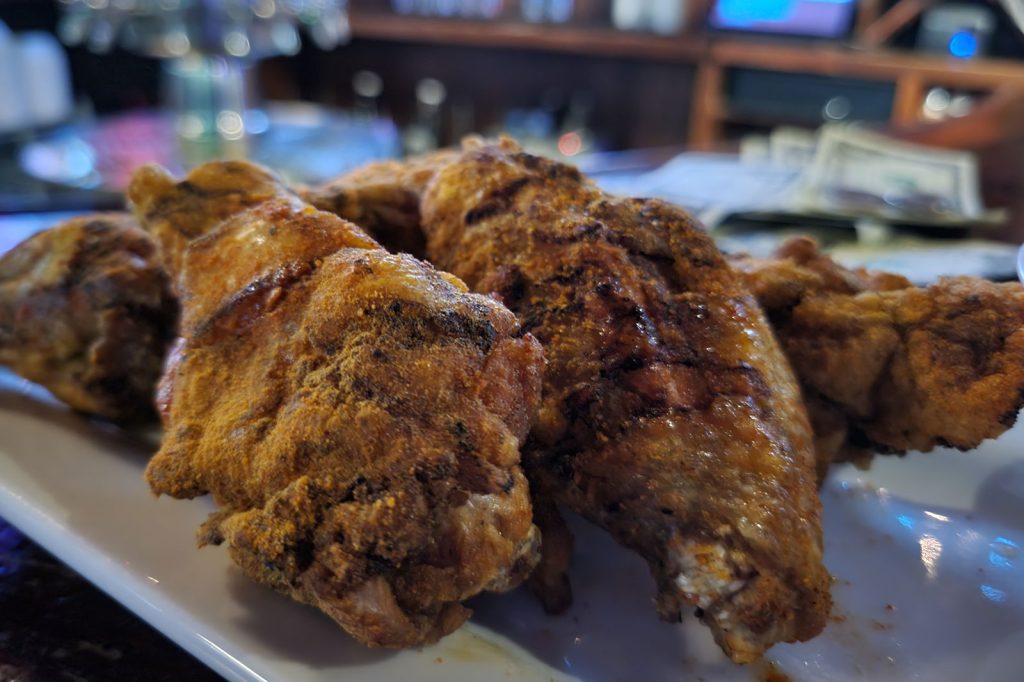 Rivals Sports Pub & Grille
6325 120th Ave.
Description: Grilled bone-in chicken wings with 11 sauces and 13 dry-rub options. "Grilled wings are something special," Kenosha.com food expert Riki Tagliapietra said. "They are harder to do well because you can't hide poor quality behind breading and fryer oil."
Price: $10.79
Did you know? Rivals features a boneless option as well. Sample grilled or boneless wings with the bourbon sauce, a delightful sweet and savory blend with noticeable oak tones, according to Tagliapietra.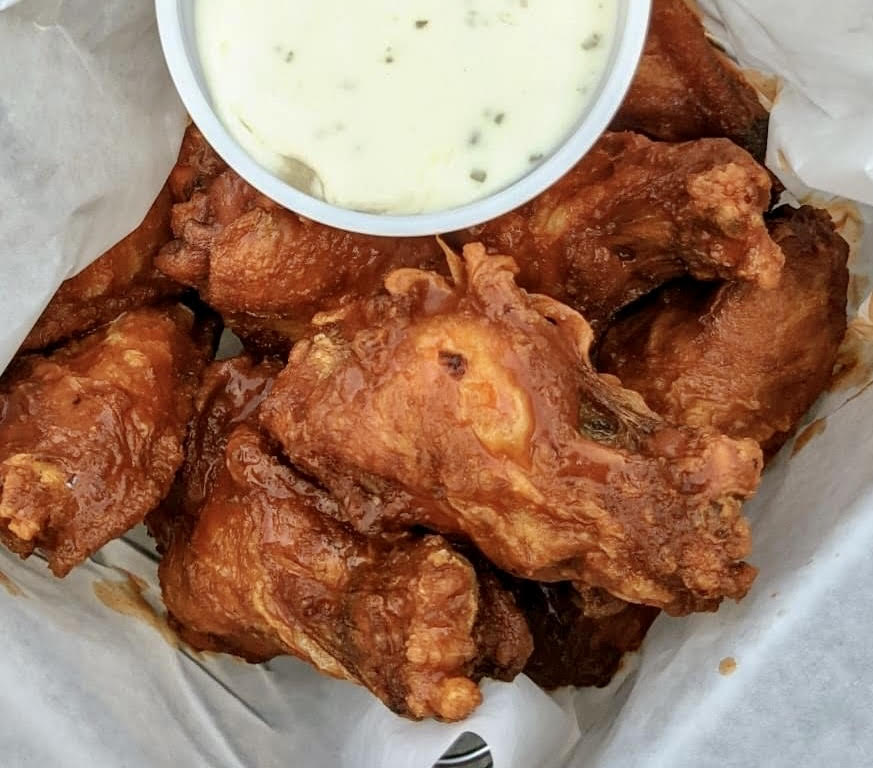 Rustic Road Brewing Company
5706 Sixth Ave.
Description: Available as bone-in, boneless and vegetarian, which is made from a mushroom protein. Boneless wings start in-house as a chicken breast and are hand-breaded and fried per order.
Price: $16
Did you know? Rustic's bone-in wings gained popularity during its weekday happy hour special from 4 to 6 p.m. Customers receive three free wings with each pint of beer purchased.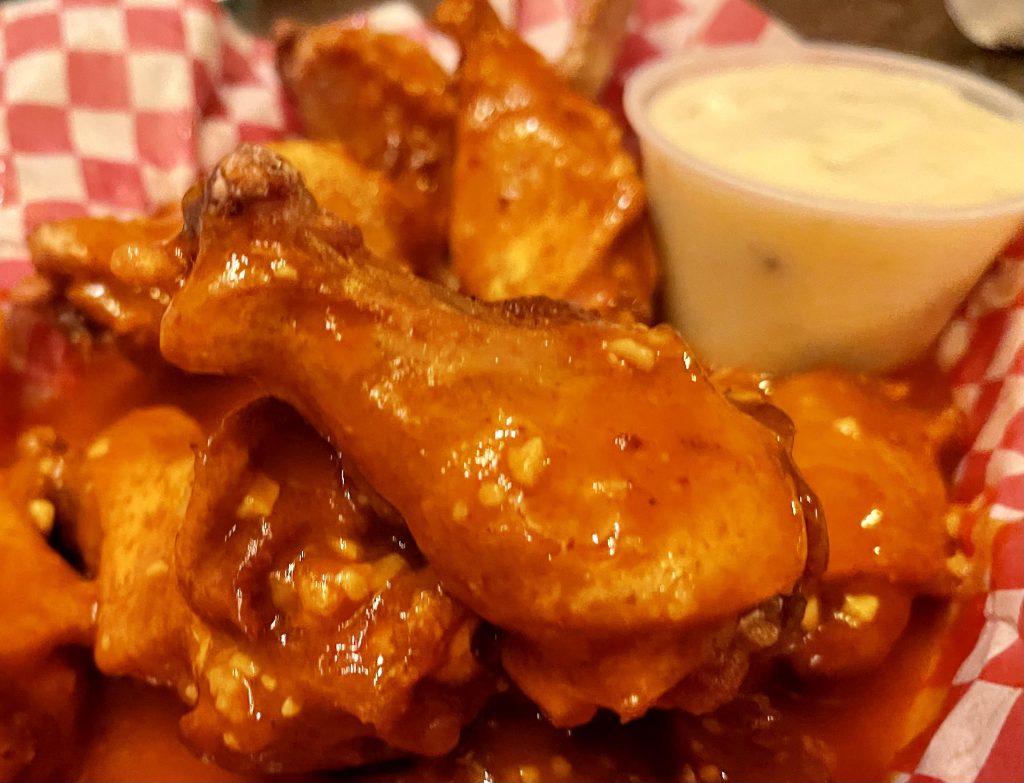 Ron's Place
3301 52nd Street
Description: Known for its famous 5×5 burger, Ron's features two different types of hot wings, including a classic take on buffalo as well as its own secret recipe.
Price: $14.25
Did you know? Ron Pendrick opened the bar and restaurant in 1972 in the former home to Hollywood Grocery, located on the corner of 52nd Street and 33rd Avenue. Ron's celebrated its 50th anniversary on Aug. 1, 2022.