The Kenosha Area Chamber of Commerce is once again selling the Holiday Cheer Crawl Passport, which is described as "your pocket-sized key to unlock exclusive deals at pubs and restaurants throughout downtown Kenosha and beyond."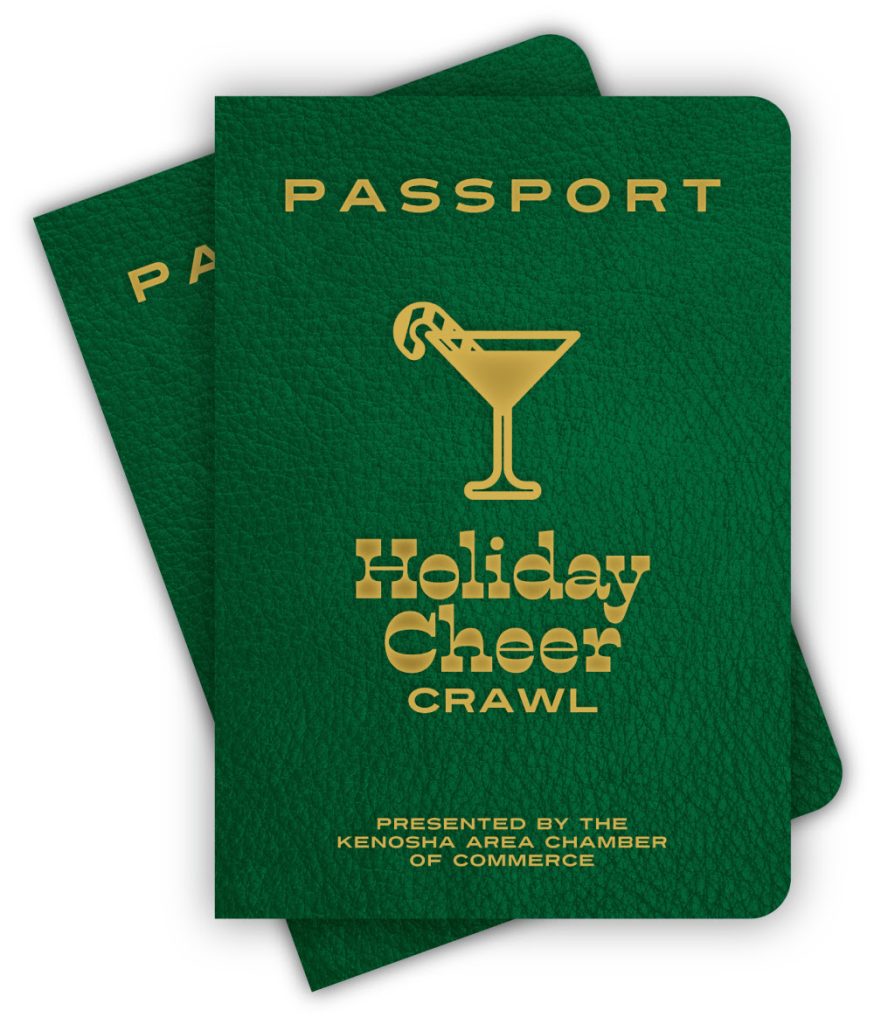 The Holiday Cheer Crawl Passport is valid from Wednesday through Saturday, Dec. 7-10, from 4 to 8 p.m. during the week and 2 to 6 p.m. on Saturday.
Participants include Ashling on the Lough, Champions Sports Bar, Captain Mike's, Gordon's Sports Bar & Grill, Kenosha Brewing Company, PUBLIC Brewing Company, Slip 56, Swede's, Tavern on 6th, 1844 Table & Mash and Villa D'Carlo with more participants to come.
The passports are designed to make it fun and easy to explore Kenosha, support small businesses and discover new places you may otherwise never have visited.
Passports are $15 each or two for $20. They can be purchased online on Eventbrite HERE. Use code CHEER for $5 off your order.
Passports ordered on or before Thursday, Dec. 1 will be mailed via USPS. Orders placed after Dec. 1 will need to be picked up at the Chamber of Commerce, 600 52nd St., Suite 130, during normal business hours, 8 a.m. to 4:30 p.m. Monday through Friday.