When Dorothy Jansen retired from the Kenosha Unified School District in 1995, the longtime educator found the perfect way to spend her retirement years.
She continued to teach.
During the Kenosha Literacy Council's recent Read to Succeed Award Celebration at Circa on Seventh, Jansen was recognized for her 25 years of service as a literacy tutor. In 25 years with the nonprofit agency, Jansen has volunteered over 15,000 hours of her time.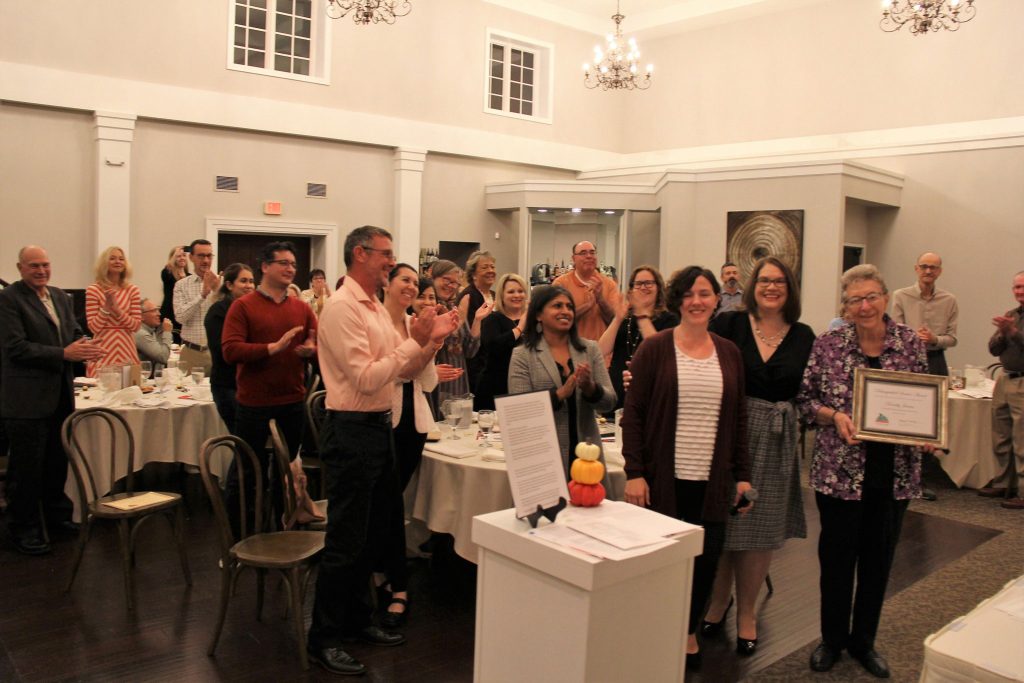 "It has been a pleasure doing it," the 86-year-old said. "I wouldn't have been there for all these years if it wasn't."
Established in 1965 by the nuns of St. Mary Catholic Church, the KLC and its team of volunteers help adults with their reading, writing and speaking skills.
"Literacy is a fundamental ingredient in building strong families, a good economy and a healthy community," KLC executive director Cheryl Hernandez said. "Adults need to know how to read, write and speak in English so they can participate in the workforce and earn wages that support their families and communities."
That is why Jansen, who has been selected as the Kenosha.com Kenoshan of the Week, is so passionate about her work.
"There are so many needy people who need to learn to read and write and speak," she said. "It doesn't matter if they're from other countries, or right here in Kenosha, they all deserve to be able to read. I feel it's very important."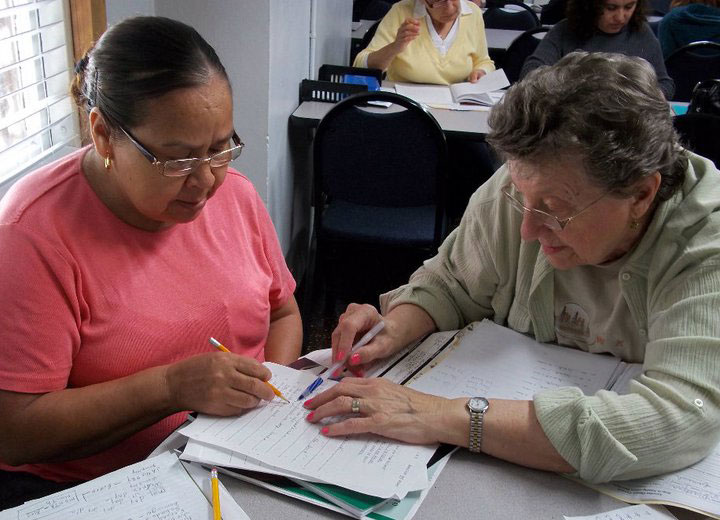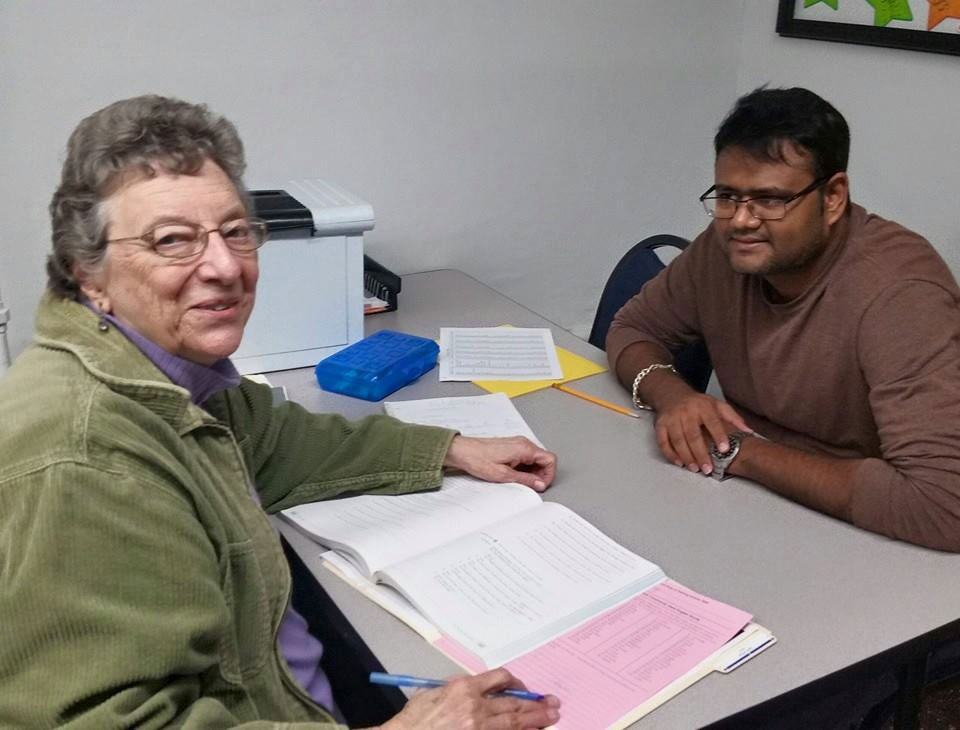 A native of Lone Rock (Wis.) in Richland County, Jansen's career as an elementary school teacher started in Freeport (Ill.). From there, she taught in Kenosha and West Allis before going overseas to teach the children of those in the U.S. military stationed in Germany. She returned to Kenosha, married her husband, Deane, and the couple raised three children. During that time, she worked as a substitute teacher for KUSD. She later returned to a full-time role, teaching at Grant, Bain and Roosevelt.
Shortly after retiring, Jansen began volunteering at the KLC and even served as the organization's assistant director for a short time.
"When I started, it was strictly 1-on-1 tutoring," Jansen recalled. "I would train the tutors. There were always students on a list. I would match the student with a tutor and the tutor would choose a place to work with the student — sometimes at the library, sometimes at a business or church.
"It was clear that we needed to do something to help more of the students, so we decided to start classes. We thought the way to get everyone in class was to provide food. On a daily basis, we would bake something and tell them what was coming."
Dorothy laughed when asked if she was a good baker.
"Oh, yeah," she said. "My husband is better, though."
The recognition received at the Read to Succeed Award Celebration is just the latest for the standout volunteer. In 2004, Jansen and Kathy Carr were honored with the Modern Woodmen Volunteer Service Award. In 2005, the duo received the George H.W. Bush Daily Point of Light Award. In 2008, Jansen was the recipient of the State Literacy Tutor of the Year Award, which was presented in Madison at the State Literacy Meeting. Jansen was also nominated for the National Service Impact Award in 2012 and received the Governor's Service Award in 2021.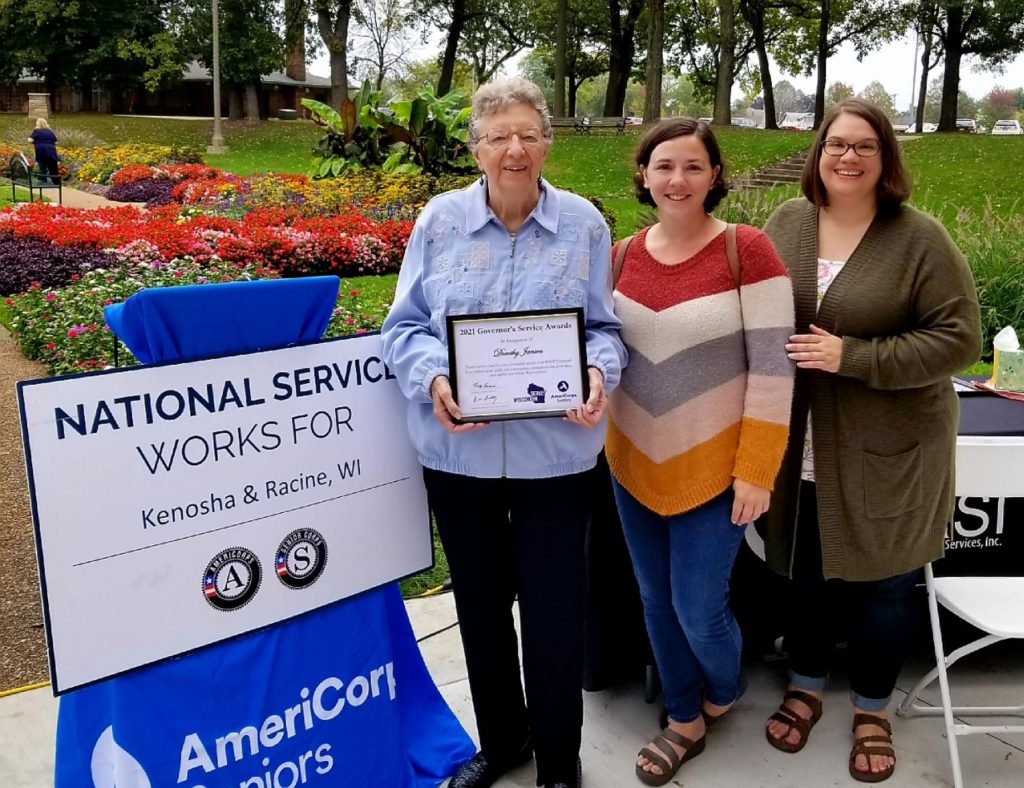 "Dorothy is devoted to the cause of teaching literacy skills to adults," Hernandez said. "Her positive motivation helps students gain much needed confidence. She is a caring, compassionate teacher who helps students reach their learning goals.
"In addition to tutoring, Dorothy has had a variety of roles at the Literacy Council over the years. As a new tutor trainer, she taught classes on how to become a volunteer literacy tutor. She has recruited many new volunteers for the Literacy Council and encouraged many people to get involved.
"She also helped start the Literacy Council's Drop-in tutoring program and served as a coordinator for the program for many years. Dorothy is also involved in the Literacy Council's annual student anthology project. Each year for the past 20 years, KLC has published a book of stories written by students enrolled in our programs.
"Dorothy has also been on many field trips to help students explore our community. She has helped plan fundraisers, worked hard to promote the Literacy Council at community events, and so much more."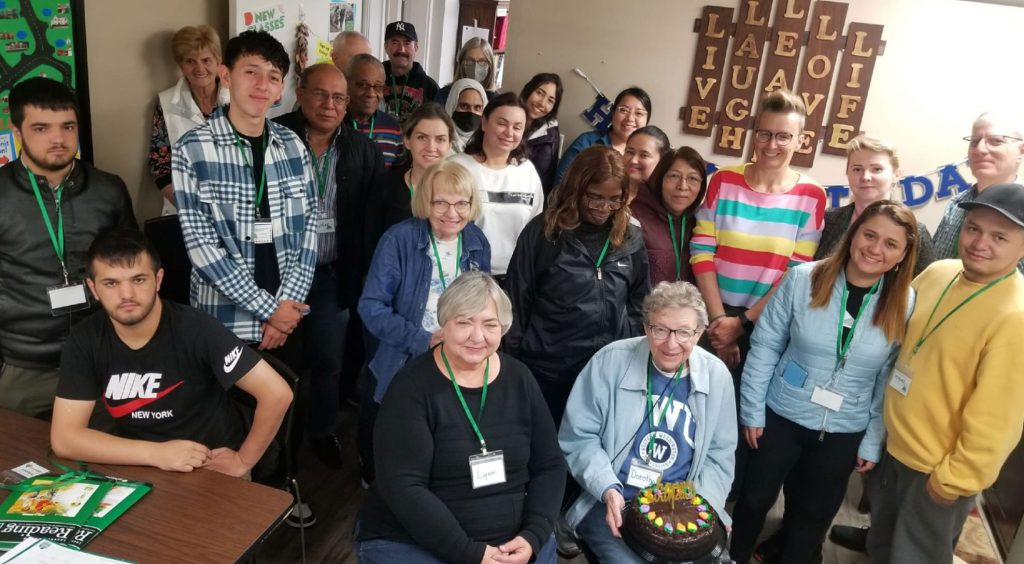 Jansen praised the work of Hernandez and KLC program coordinator Cassie Christianson, especially during the height of the COVID-19 pandemic.
"Cheryl and Cassie kept that place together," Jansen said. "They made all of the adjustments that they needed to make and kept it going."
They "kept it going" so that teachers like Dorothy Jansen could do their valuable work.
When former Wisconsin First Lady Jessica Doyle presented the State Literacy Tutor of the Year Award in 2008, Jansen described her experience volunteering in her acceptance speech.
"I have been on an all-expense paid vacation to more than 35 countries," she said. "I've met and worked with hundreds of enthusiastic, kind, hard-working learners. I have been to family dinners — not always knowing what I was eating — I have cried at funerals, laughed at birthday parties, marveled at the talent during cultural events and smiled at the beautiful babies.
"Watching the tears of a learner who has just received their GED or an immigrant who just passed their citizenship test is very moving. To top it all off, my fellow volunteers and Council staff are the best travel companions I could ever have."
NOTE: To nominate a Kenoshan of the Week click here or email Andrew@Kenosha.com.