Ladies and gentlemen, start your shopping carts!
You could say that the "Super Bowl of Grocery Shopping" is upon us, and it starts in earnest this weekend, as people will be working their way up and down grocery aisles in preparation for their Thanksgiving feast next week Thursday and over the ensuing holiday weekend.
It's a grocery shopping frenzy that will probably continue unabated through Christmas and the New Year's holidays.
And while there are many grocery options available here in Kenosha County, there's only one family-owned store that's been around since 1950 and can truly stake claim to the moniker, "A Kenosha Tradition."
We're talking, of course, about Tenuta's Delicatessen and Liquors, 3203 52nd St.
There's no better place to set up your Thanksgiving meal than at Tenuta's, which features its usual array of unique, top-quality products, sure to dazzle your taste buds and senses, products you just can't find anywhere else.
And a trip to Tenuta's always brings you that atmosphere of close family and friends and the holiday cheer that's the perfect recipe to get you in the spirit of Thanksgiving while you shop.
So here are Tenuta's top Thanksgiving food items, as provided by the store: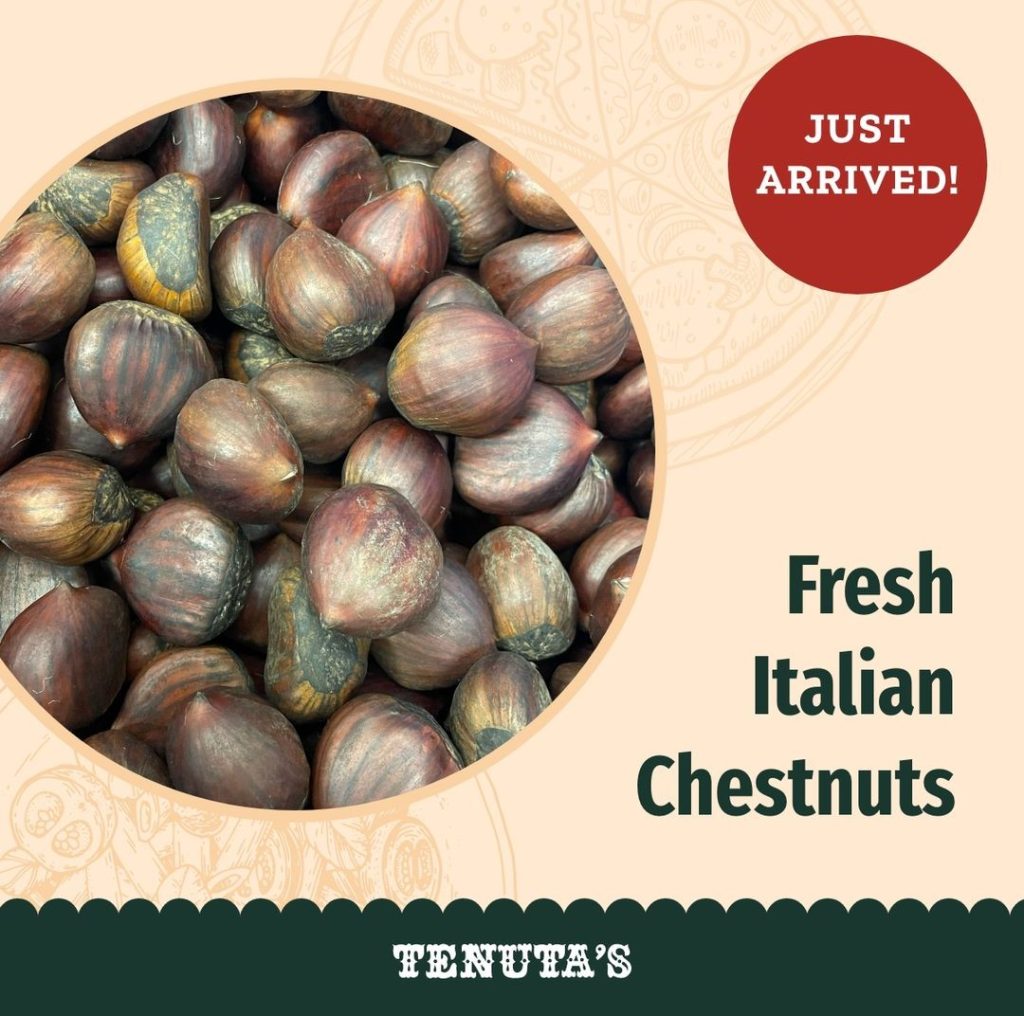 Chestnuts
Just the words "Chestnuts roasting on an open fire" will heighten anyone's senses to the sounds and smells of the holidays. And, of course, the tastes. At Tenuta's, fresh chestnuts came in just in time for fall and the subsequent holidays. They can be used for just about anything, whether it's for flour, puree or just a tasty snack on an open fire, so stop in and grab your bag of fresh chestnuts that everyone can enjoy.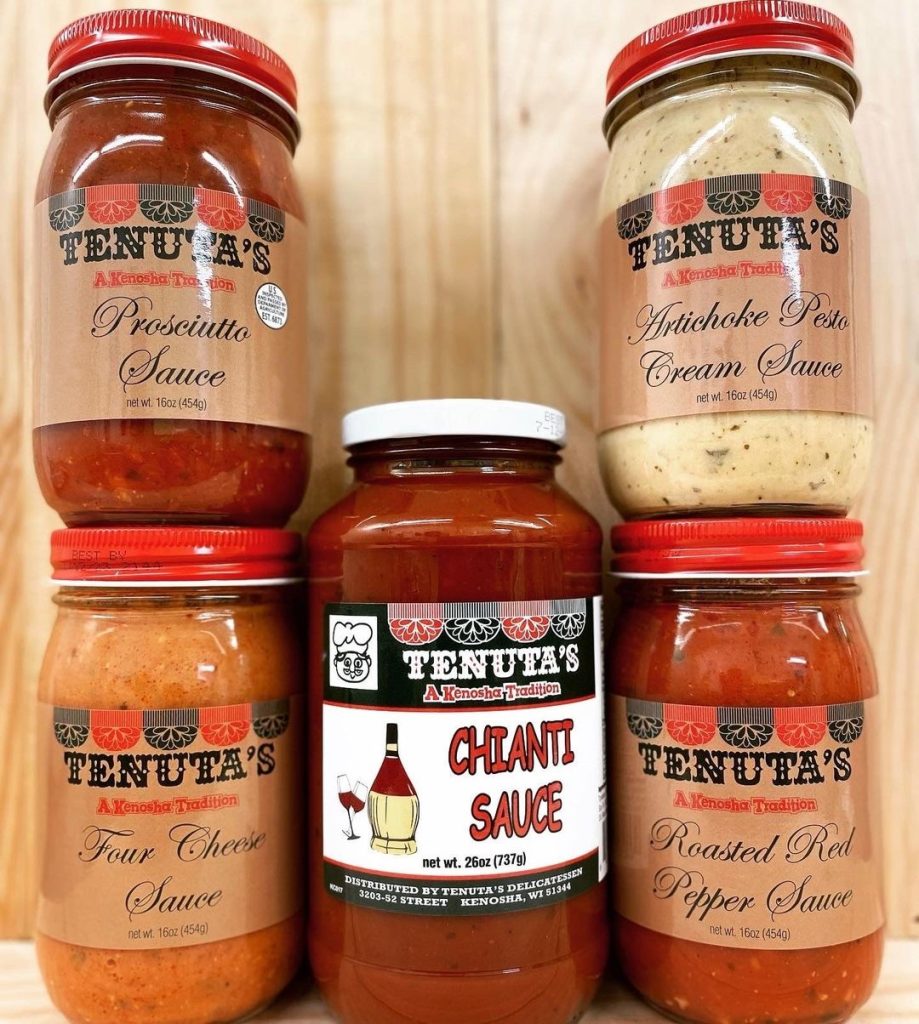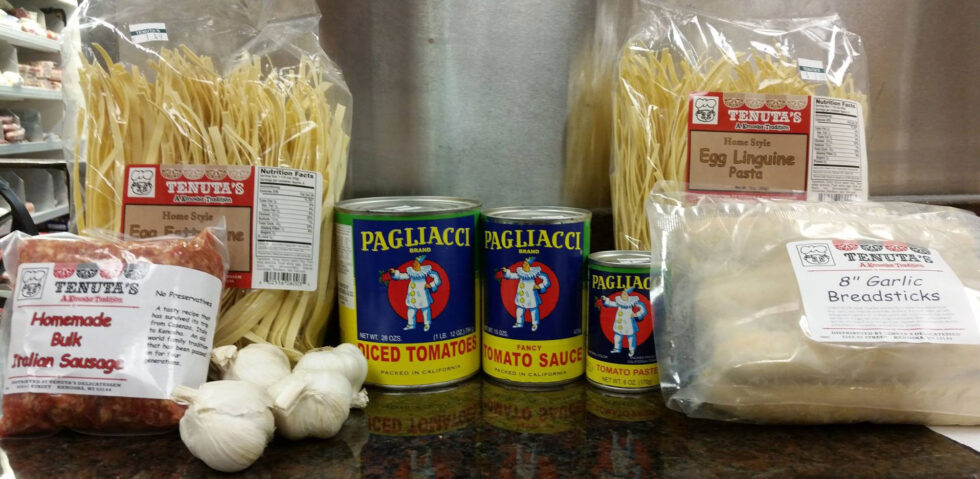 Dry pasta and pasta sauce
There's certainly no shortage of dry pasta and pasta sauce options at Tenuta's, which has just about everything you could imagine for a delicious holiday meal combination. Dry pasta types include egg noodles, egg pasta sheets, flavored dry pasta, lasagna noodles, manicotti, stuffing shells, gluten free and a variety of frozen ravioli, tortellini and stuffed gnocchi. Featured brands include Al Dente, Anna, Barilla, De Cecco, Granoro, Giuseppe Cocco, Luigi Vitelli, Mantova, Pirro and Rummo. Of course, no pasta is complete without a delicious sauce, and Tenuta's has plenty of that, too, with the newest flavors including prosciutto, artichoke pesto, four cheese, roasted red pepper and chianti.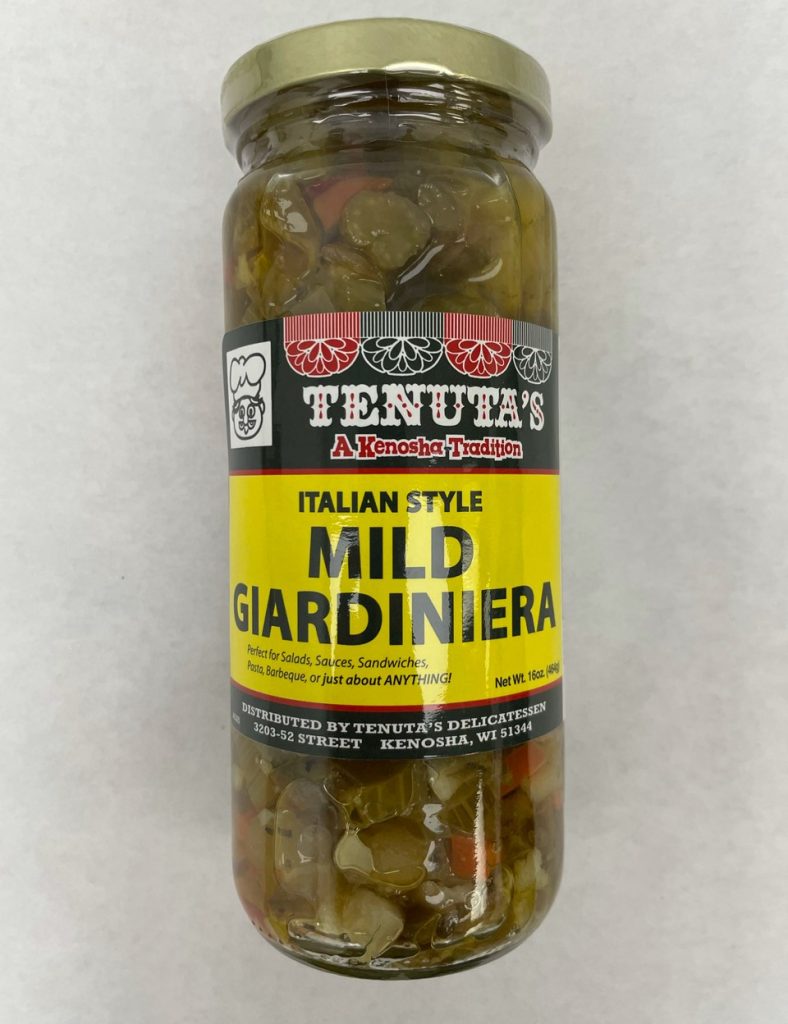 Giardiniera
There's no better way to garnish your food and add some flavor and kick than with delicious giardiniera. And Tenuta's is famous for its giardiniera, which comes in a mild flavor and a hot flavor for those seeking a little extra spice with their Thanksgiving meal. If your guest sees the famous Tenuta's label and jar of giardiniera, they'll know right away that they chose a flavorful destination.
Lasagna and ravioli
Tenuta's heat-and-serve options are perfect for when you're short on time or don't want to cook. Or for any reason, really, because these two classic Italian dishes will be a major hit at any holiday gathering. The homemade items are all made with fresh ingredients and come pre-cooked, so you can just heat them up and share with your family and friends.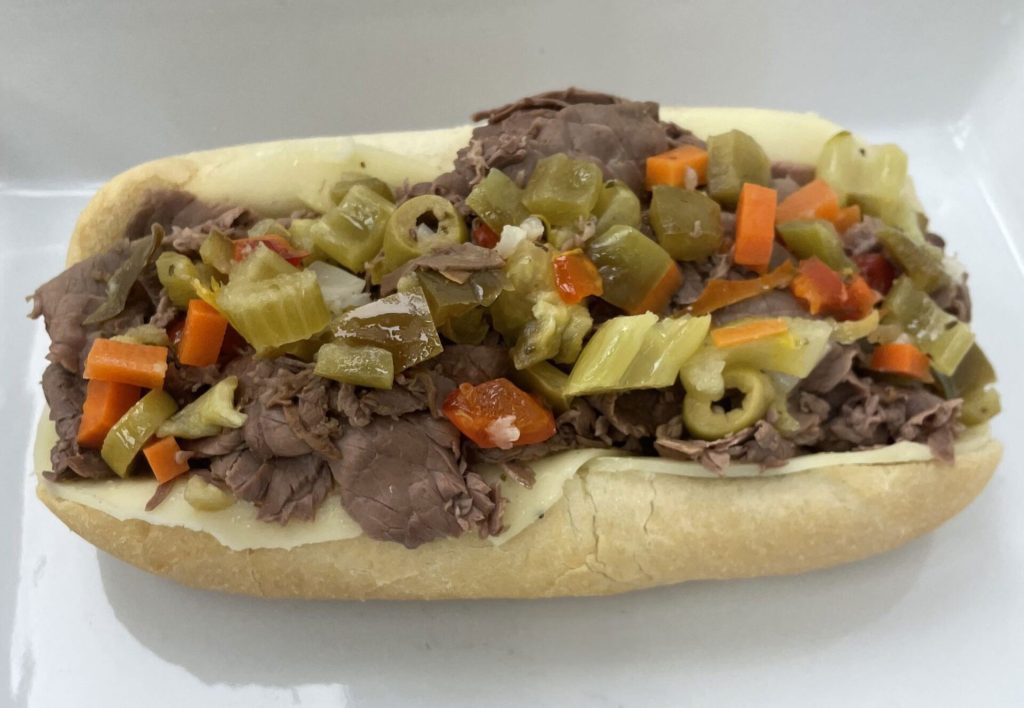 Italian roast beef
Sure, we all know turkey is the staple of most Thanksgiving meals. But Tenuta's famous Italian roast beef is legendary, and it works wonderfully alongside turkey or as its own staple for your Thanksgiving feast. Tenuta's does Italian roast beef the right way, serving it by the pound along with other Tenuta's mainstays like Paielli's Italian bomber buns, hot or mild giardiniera and mozzarella or provolone cheese. You can make the sandwiches any way you choose at home, and each pound of Tenuta's Italian roast beef comes with au jus and can make up to four sandwiches.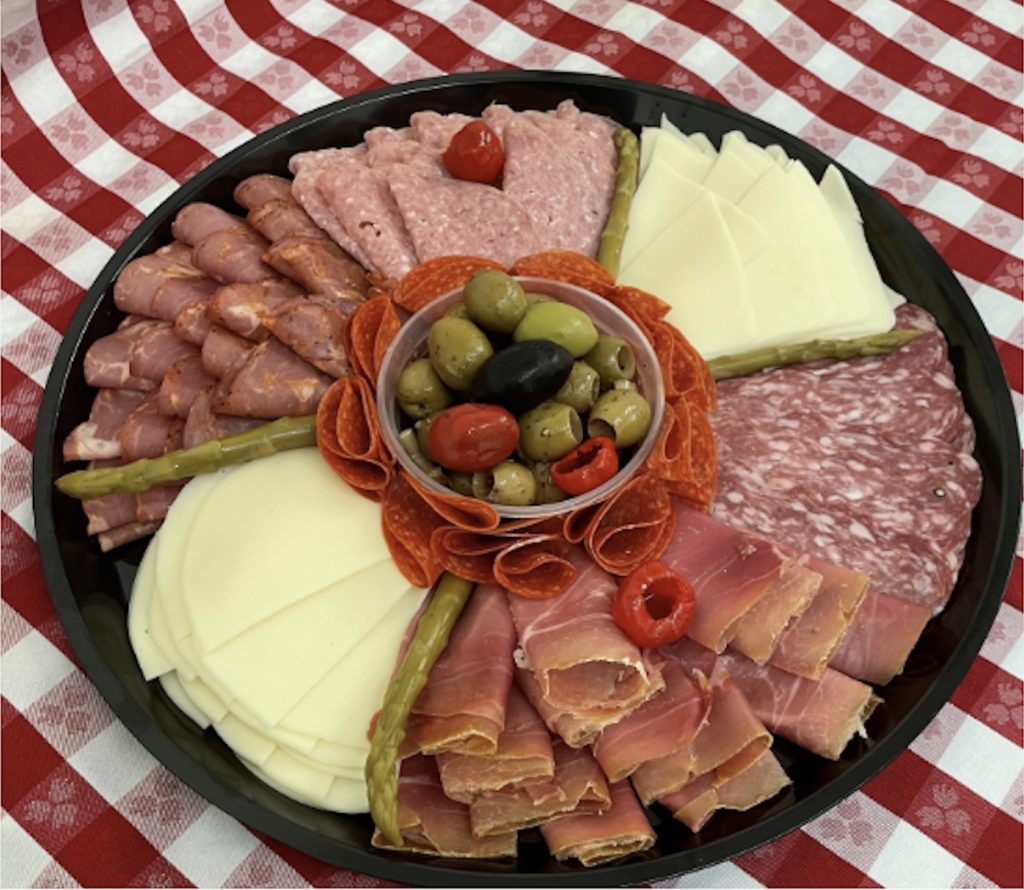 Party trays
Who doesn't love a good party tray or charcuterie board to share amongst family and loved ones while holiday cheer and good tidings are passed joyously around the room? Tenuta's has you covered, offering a variety of meats, cheeses, crackers, olives, jams and nuts on their Italian or American deli party trays, which are sure to be a big hit at any holiday gathering. The party trays come in a variety of options and sizes, and you can contact Tenuta's ahead if you need a custom order.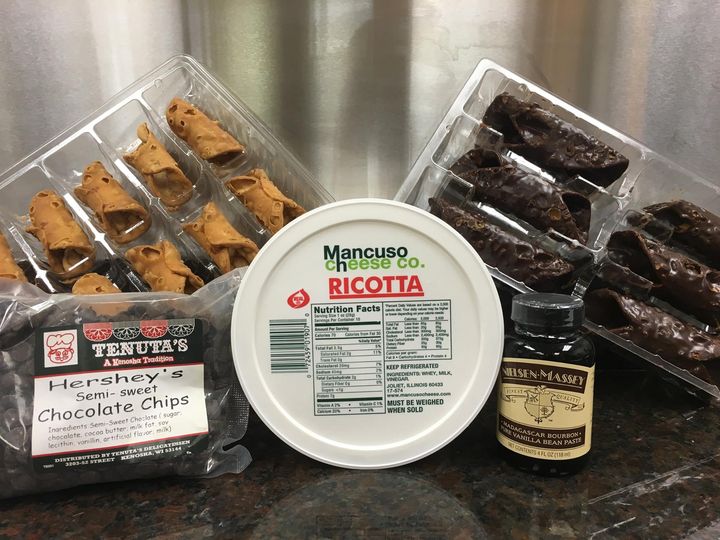 Ricotta
Stop by Tenuta's to fill your lasagna, ravioli, shells or any type of dish with tasty ricotta cheese. This versatile product can also be used to fill your cannoli or layer cake for dessert. And if you're in a cheesy mood after purchasing your ricotta, well, then Tenuta's is the perfect place to stick around for a while and do some more cheese shopping, because the variety is endless.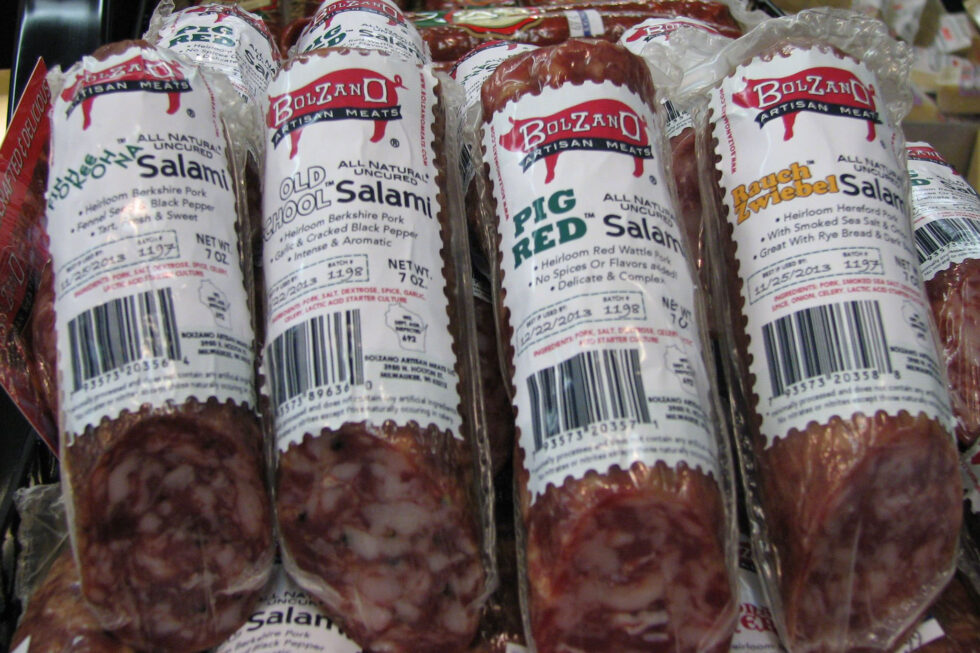 Sausage
Like its cheeses, this part of Tenuta's offerings could probably be its own store entirely. Whether you're using it as a main dish, a party-tray offering or to accompany a larger dish, Tenuta's has the variety and quality of sausage that you won't get anywhere else. That's all highlighted, of course, by Tenuta's homemade fresh Italian sausage, which can add a little of that summer grill sizzle to your Thanksgiving spread.
For more information or to place an order, visit tenutasdeli.com, visit Tenuta's Facebook page or call 262-657-9001.