A healthy lifestyle is the name of the game at the Kenosha YMCA, and this Saturday (Nov. 19), area residents have a fantastic opportunity to take care of and learn more about their health.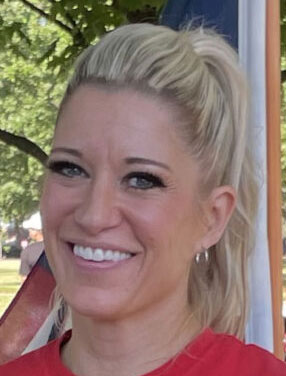 The Kenosha YMCA, 7101 53rd St., is holding its 10th annual Healthy Living Fair on Saturday from 10 a.m. to 2 p.m.
Area health professionals and organizations will be at the fair to offer free screenings and evaluations, and flu shots and COVID-19 vaccinations will also be provided by Good Value Pharmacy.
Additionally, all attendees age 18 and over who visit 10 or more vendor booths will receive a free one-week pass to the Kenosha YMCA and will be entered into a prize raffle.
"We are so happy to be able to hold this event again and offer great information that will help our community live healthier," Kenosha YMCA Member Engagement Director Tenille Fick said. "While we are still rebuilding to where we were pre-COVID, I'm really happy with the number of vendors we have, and I hope everyone stops out to see them!"
Fick also noted that the Kenosha YMCA will continue to hold the Healthy Living Fair on the Saturday before Thanksgiving moving forward, so attendees can continue to save that date.
According to the Kenosha YMCA website, the goal of the Healthy Living Fair is to encourage participants to:
Become aware of their current health status via health screenings.
Gain knowledge of health-related issues through interactive hands-on experiences.
Collect information on a variety of topics to help them make healthy decisions.
And learn more about health-related resources and initiatives that are available in our community; indoor and outdoor family-friendly activities that are available in our community; and products, programs and services, together under one roof, for the community of people with disabilities, their families, caregivers, seniors and health-care professionals.
For more information on the Kenosha YMCA, including program guides and schedules, visit kenoshaymca.org or call 262-654-9622.