Martin McDonagh's "The Banshees of Inisherin" is a difficult film for me to review. I am of two minds about it, and even now, several days after having seen it, I don't quite know what I think of it. I suppose that's a good thing.
It tells the story of two long-time drinking buddies, Padraic (Colin Farrell) and Colm (Brendan Gleeson), who have come to an impasse in their relationship. As the film begins, Colm tells Padraic that he no longer wants to be friends.  He initially gives no reason as to why, which leaves Padraic floundering as to why his friend no longer wants to have anything to do with him. Padraic's sister Siobhan (Kerry Condon), would also like to know why, since it now means a mopey Padraic will be underfoot all the more. And the local dimwit Dominic (Barry Keoghan) sees an opportunity to gain a friend in the now abandoned Padraic, who is determined to change Colm's mind regardless of Colm's seemingly stubborn persistence to the contrary.
This recitation of the basic story outline cannot convey the simple charms of "Banshees." The characters are so richly drawn, and beautifully acted, that I was quickly pulled into their small corner of the world. The script by McDonagh is full of humor and wise observations of human nature. It asks challenging questions of us. 
The brilliance of the script is that McDonagh is not just targeting the attention on Colm. Is not the way the entire island community ostracizes Dominic, who frankly is an annoying pest, equally selfish and cruel? And isn't the decision that Siobhan makes, a perfectly normal human evolution, just as potentially destructive as the selfish cruelty of Colm?
The setting is lovely, with the island of Achill off the west coast of Ireland providing the gorgeous scenery, that director McDonagh and cinematographer Ben Davis use to brilliant effect, making the natural rhythms of the island almost into a character in itself. 
Farrell has bever been better. His Padraic is not too bright, but he's a good guy, and Farrell makes you feel his vulnerability and hurt, in his face and in his voice. You are immediately sympathetic to his plight. Gleeson is customarily great, in the sort of role he was born to play. His Colm is gruff and intelligent and oddly charismatic, and when his reason for ending the friendship is finally revealed, I could not agree with it, but it made me think about how I view the relationships in my own life. Colm's decision is cruel and selfish, no doubt, but it is his to make. For as good as Farrell and Gleeson are in Banshees, the revelations though are Condon and Keoghan.
Condon makes Siobhan into the most interesting character in the movie. She has spent her life taking care of her brother and their small homestead, with the small consolation that she has time to herself while Padraic is at the pub with Colm. When that routine is disrupted, her life is also thrown into disarray. Condon brings Siobhan's fierce intelligence to life in her flashing eyes and frustrated voice. Dominic, on the other hand, is the antithesis to Siobhan — intellectually backward and vaguely repugnant. However, in one beautiful scene with Condon, Keoghan brings to life this simpleton's humanity, capturing in that moment the fire in his heart and mechanics of his mind, and yet betraying the vacancy in his eyes.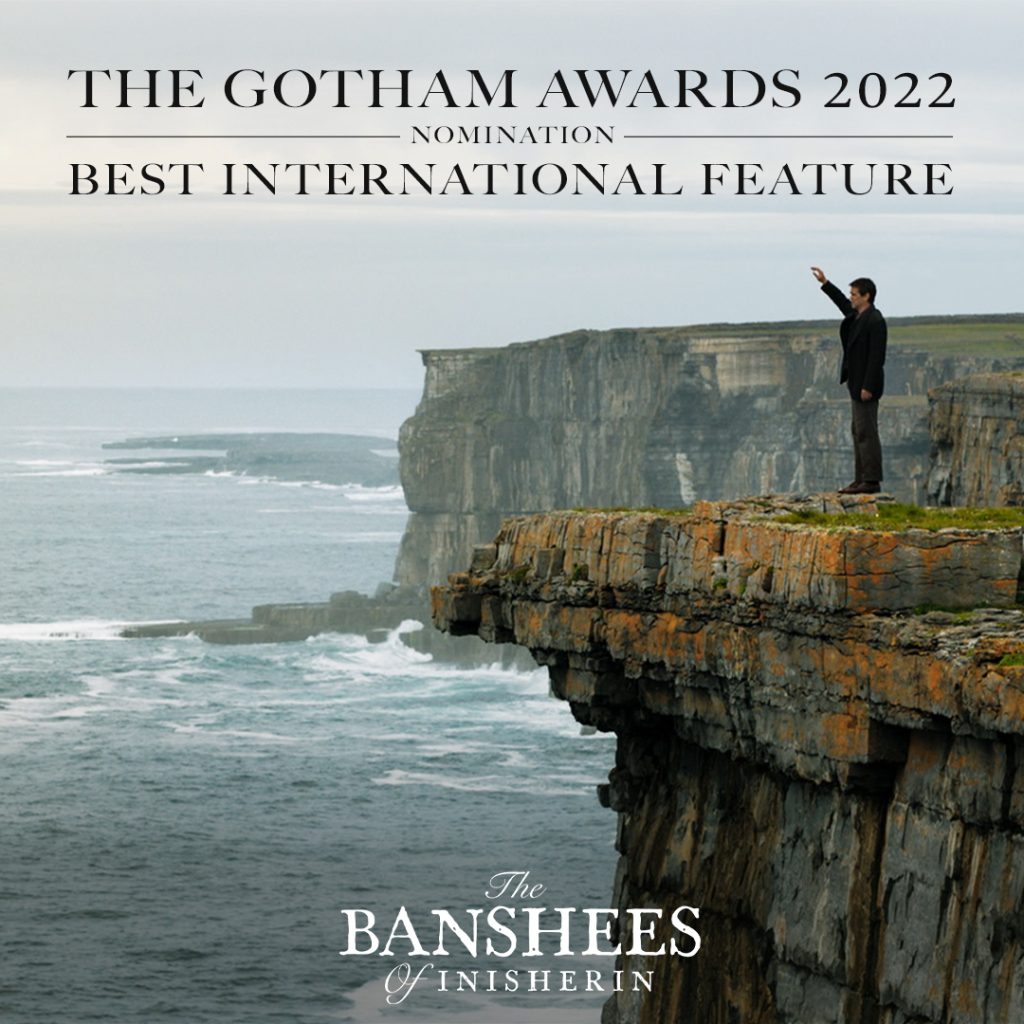 In short, I was loving this movie, until it took a dark turn that I struggled to accept while watching it and have much the same mind even after a few days of reflection.
I cannot say too much about what occurs without spoiling it, but I will simply say that I felt it went too far to the extreme. I simply cannot buy that the events that occur would have happened. Furthermore, I totally do not understand the logic of what occurred. The old adage cutting off your nose to spite your face came immediately to mind while watching the movie, since what Colm does works against his whole rationale for ending the relationship in the first place.
I am sure that McDonagh is trying to make a connection between these two men and the civil war flaring up on the mainland of Ireland that is frequently referred to during the film, or perhaps even wider, to the various infractions that man always uses to justify his inhumanity to others. I guess that in McDonagh's mind it is an apt metaphor, and perhaps even folkloric in some way, but I feel it is a reach too far.
All in all, I heartily recommend "The Banshees of Inisherin" because the film does what great films do, which is brings to life places and points in time, peopled with interesting characters with relatable problems. If in my opinion "Banshees" misses true greatness, it is not because of a lack of ambition, but because of a lack of subtlety.