Faces.
Watching the movie "Till," which recently opened at Tinseltown, I was struck by the faces.
First, there is the smiling face of a normal teenage boy, full of wonder and enthusiasm and naïveté. There is the scornful, unchanging face of a woman, a mask of disgust and hatred bred by a lifetime of unearned superiority. There is the face of a mother, which through the course of the film will touch on every conceivable human emotion. And, of course, there is a fourth face, a face which has been seared into our consciousness through newspaper photos and television newsreels for nigh 70 years, a death mask of such barbarity and gruesomeness, a product of a disgraced, diseased society which dehumanized an entire race of people.
How do we come to terms with the blind hatred of a people who would pulverize the face of a beautiful 14-year-old boy who was guilty of nothing more than impropriety?
The film's indictment is quite clear, and it is not an indictment of just the killers. I spoke of faces. I found it interesting that the faces of the killers are hardly seen in this film. When they come for the boy in the dead of night, they are mostly seen in shadow, and the chaos of the moment does not allow for concentration, but even in the courtroom scenes at the end of the film the camera never really focuses on them.
Why? Director Chinonye Chukwu is not interested in the crimes of individual men, but on an indictment of a barbaric society which not only produced such men, but countenanced their actions through endorsement and indifference, and most importantly, by keeping the focus of the film on not the crime but on the determination and courage of a mother, undaunted and unintimidated, who would use her pain, her anguish, to help awaken a nation to its moral complicity.
"Till" tells the true story of Emmett Till, a Black teenage boy living in Chicago in 1955, who traveled by train to visit his great uncle's family in Mississippi, and while there flirted with and whistled at a white woman. A few days later, his uncle's home was raided by a group of armed men who took the boy, and whose body was found in a river a few days later.
Emmett Till was not just killed. He was tortured, beaten to a pulp, and lynched. His mother, Mamie Till Bradley, made the extraordinary decision to have an open casket funeral, to show the world what those monsters had done to her son, and photographs of Emmett's bloated, bruised, broken face soon made their way into first Black publications before finally being picked up in the national media, and became a rallying cry for the nascent civil rights movement.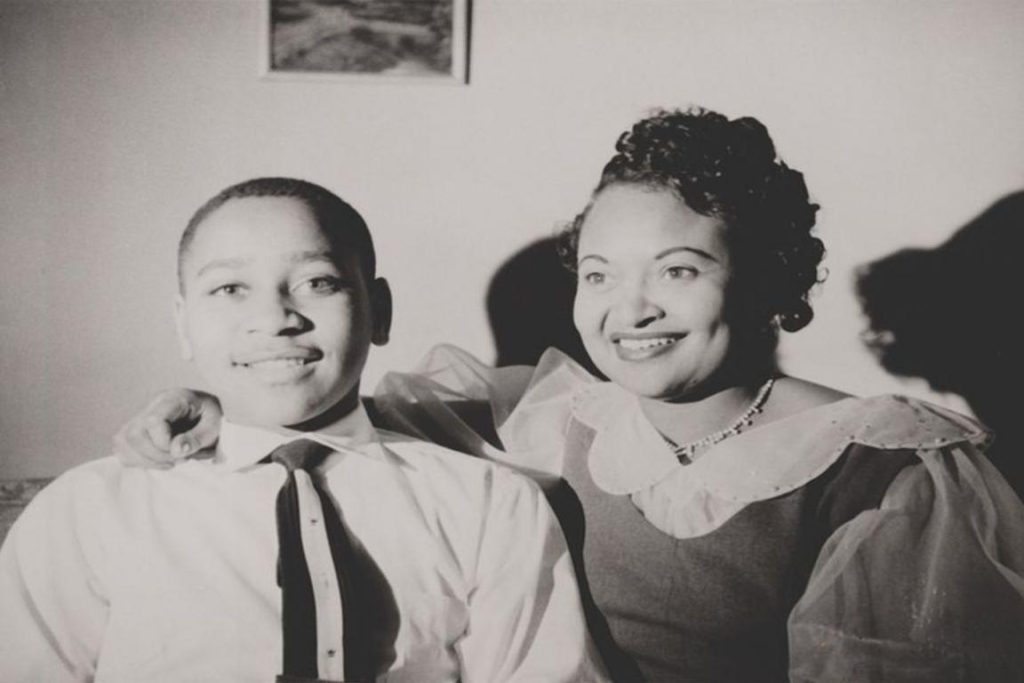 The film very effectively tells this story, but the entire enterprise hinges on the performance of Danielle Deadwyler, who plays Mamie Till Mobley. It is an incredibly controlled performance, presenting Mamie as a proud, strong, yet circumspect woman. She is reluctant to allow her son to go to Mississippi, very much aware of how Black people are viewed and treated in the south, but also determined that he should live and grow as a human being, unafraid of the challenges that life presents.
When he is killed, her only concern is to honor his memory and to pursue justice for him. All other considerations are secondary, as you would expect they would be for a mother in mourning. And the film makes this point directly in her testimony at court and in its position towards Carolyn Bryant (Haley Bennett), the woman who Emmett (Jalyn Hall) whistled at and who started the cycle of violence that took his life.
The courtroom testimony is powerful, as Mamie passionately and defiantly tells the court how she knew that the body was her son, and in her frequent glances at Carolyn Bryant, and in her words directed towards the jury (" a mother knows, your mother would know"), universalizes and personalizes the tragedy — how can anyone who is a mother, or has a mother, commit such a crime, or allow it to happen, or to stand in the way of justice.
Deadwyler's Mamie is a cauldron of anger and grief, just boiling beneath the surface, and in those moments when she does finally lose control, the effect is explosive. She runs the gamut of emotions in this film, and there is never one false note. This is the type of performance that wins awards.
Director Chukwu is not someone I am familiar with, but "Till" is an introduction to a director of purpose and artistry. She rightly keeps the spotlight on Mamie, through whose eyes the pain and anguish of this tragedy are made more intimate. Certain scenes are so effectively framed that they could tell the story without even words being spoken.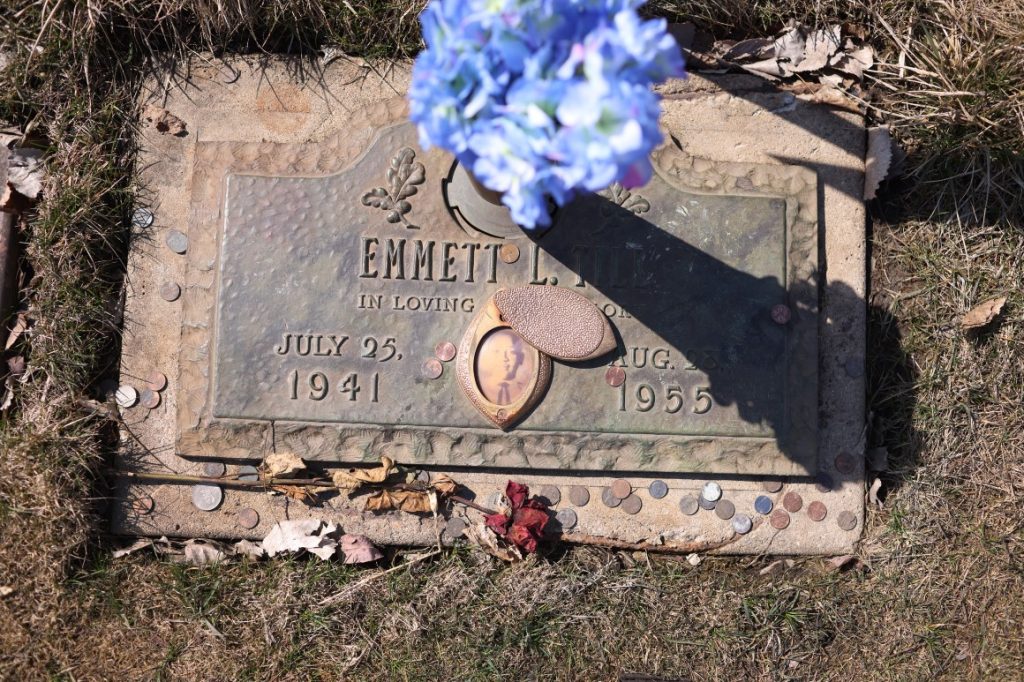 At one point after Emmett has been killed, Mamie goes to see her Uncle Preacher (John Douglas Thompson), who was Emmett's guardian while he was in Mississippi. They are first seen on opposite sides of the shot, at a distance representing the gap between them — her anger and his grief and shame.
As she confronts him about how he allowed this to happen, their conversation brings them both physically and emotionally closer, until they are standing next to each other. But as Preacher tentatively reaches to touch her, he withdraws, and you realize that this distance between them may never be bridged, that this family may never be fully healed.
She brings together, in one touching scene, Mamie with Myrlie Evers, the wife of civil rights advocate Medgar Evers. As a viewer, you are consciously aware of two women who are, and soon will be, poster children of the damage caused by racial hatred. Chukwa also makes a courageous and necessary decision, not very often seen in movies about the civil rights movement, to make no white person a central character or, more importantly, a heroic figure.
In fact, during the courtroom scenes, I became confused as to who was the prosecutor and who was the defense attorney (both white men), and I at first thought this was a flaw. But as I thought of it, I realized it didn't matter, and that was the whole point.
"Till" is a searing film, a passionate and heartbreaking story of a woman who has to deal with the unimaginable — the death of her child in the most egregious, horrific fashion — without the comfort of universal sympathy and compassion, but instead with unbelievable animus and cruelty, and who rises above it all to honor and defend her child, and to demand justice for him.
This is a film of immediacy and relevance that should be considered essential viewing.