Kenosha Unified Theatre Arts covers the day in the life of a high school student — with equal parts of comedy and cruelty — in its much-anticipated arrival of "Mean Girls" on Thursday (Nov. 10) at the Bradford High School Auditorium.
Showtimes are 7:30 p.m. Thursday through Saturday (Nov. 10-12) and 2 p.m. Sunday (Nov. 13). Tickets are $13 (general admission), $11 (senior citizens) and $6 (students and staff).
"It is an incredible piece of theater literature that is extremely honest about the high school experience," said director Holly Stanfield, a member of the Wisconsin Forensic Association Theatre Hall of Fame.
"The moral of the story is to own yourself and be an honest human and make good choices."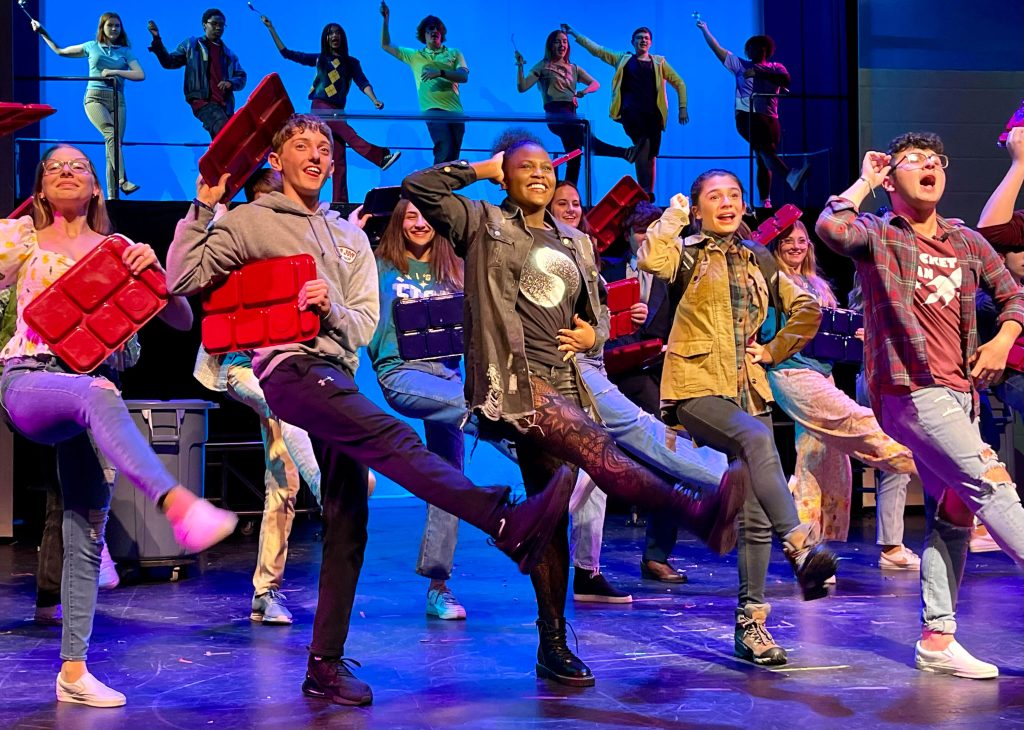 The musical, based on the popular 2004 film "Mean Girls," features a collection of Kenosha's finest high school performers from Bradford, Indian Trail, Tremper, Harborside Academy and LakeView Technology Academy.
The pilot production will appear at the Wisconsin Interscholastic Theatre Festival on Nov. 18 in Whitewater.
With an extensive amount of dance in the show — choreographed by Chicago-based Andrew Waters — the cast and crew rehearsed five times a week since mid-August.
The show was scheduled to open last weekend and was postponed when Stanfield came down with COVID-19.
"When we missed an entire week of rehearsals, there was no way," Stanfield said. "We added the Thursday performance and then we'll have two in Whitewater so we'll still be doing six shows."
The production showcases Kenosha Unified's immense performing arts talent, considered by many to be on par with a Broadway act.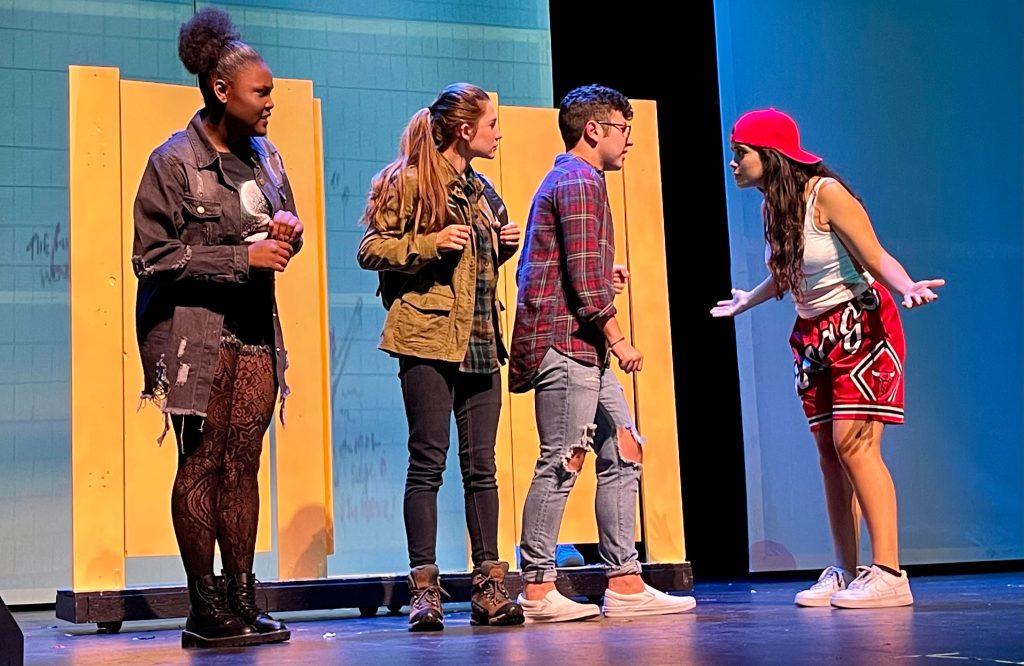 "Mean Girls" tells the story of Cady Heron (played by Audrey Gayhart), who grew up on an African savanna, and is taken aback by the wild and vicious ways of her strange new home in suburban Illinois.
Heron soon encounters the charming and ruthless Regina George (Carly Mikula).
"She's the queen bee, the ultimate mean girl," said Mikula, a senior at Harborside Academy. "She runs the show around the school and everyone bows down to her."
Mikula shines in the song "World Burn" with a reminder she's a "massive deal" and "will grind you to sand."
"It's so outrageous, but so relatable," Mikula said. "People are going to remember how these things happened to them in high school."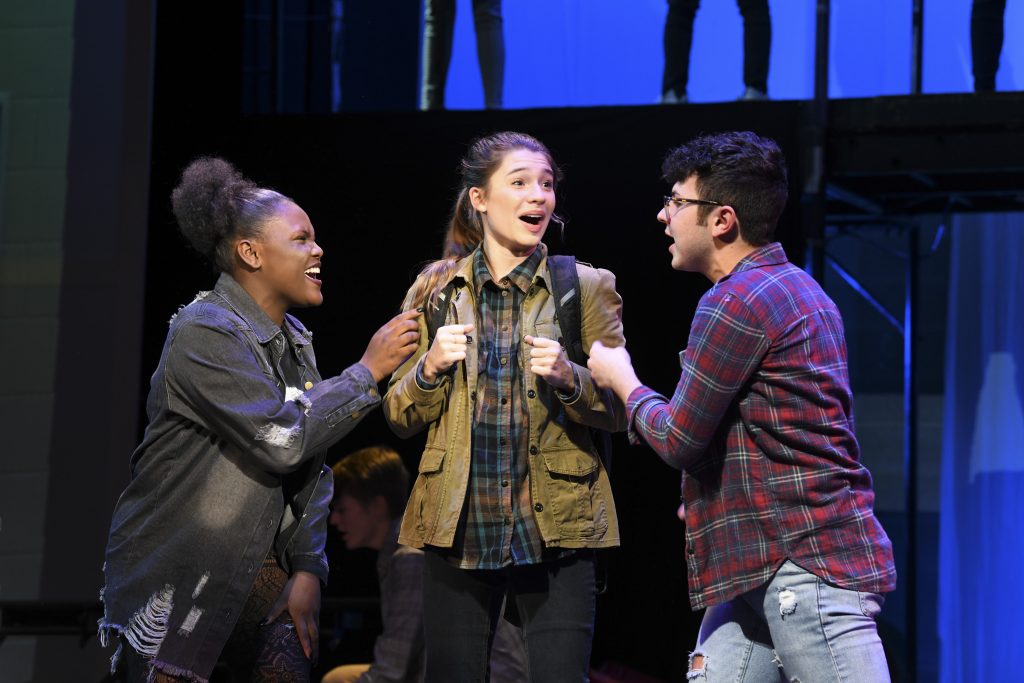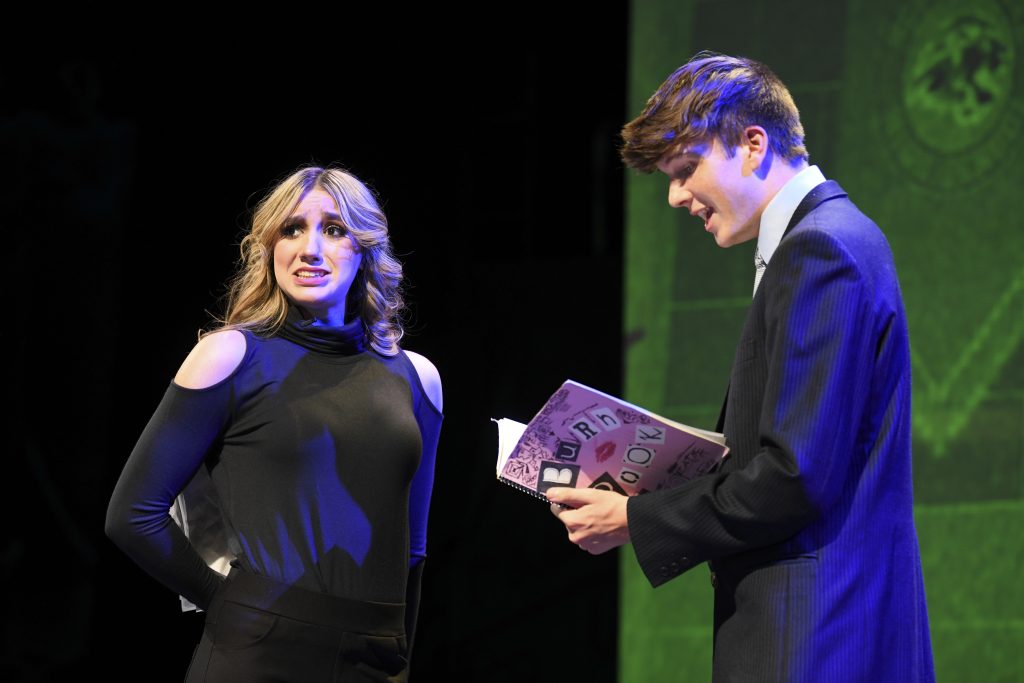 Bradford senior Devon Henningfield plays Damian Hubbard, one of the first students Cady meets at North Shore High School.
"It's crazy how this movie has developed this far and how people are still watching it and loving it," Henningfield said. "The musical has a lot of high school themes, which relates to a lot of high schoolers."
Kenosha Unified's Jodi Williams is the technical director. The stage manager is Sarah Berendes.