When it comes to recipes, sometimes simple is better.
A standing-room only crowd sampled a variety of Kenosha County's finest soups at the 18th annual Bowls 'n Bakers fundraiser on Wednesday (Nov. 9) at The Parkway Chateau, 12304 75th St.
By the slimmest margin, Luisa's Pizza captured annual bragging rights with its first-place winning Cream of Chicken and Rice.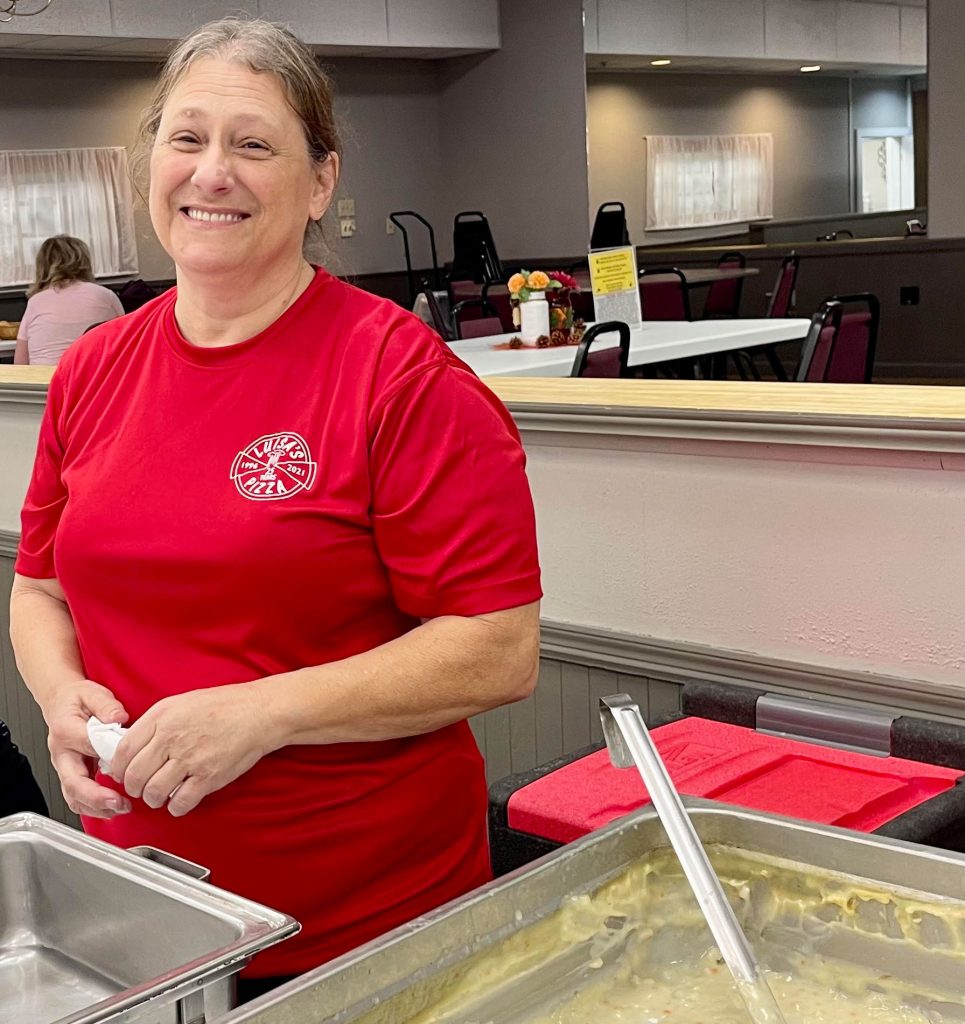 "You don't have to do anything super fancy to be a winner in anything," Luisa's soup master Doreen Kamp said. "It's really easy to make. You just throw your veggies in there and make your broth and add the chicken and rice."
Luisa's won by a single vote over two competitors. Wilmot Stage Stop's defending champion Cream of Lobster and Mad Dan's Chicken Pot Pie tied for second. The Parkway Chateau's Potato Leeks with Peppered Bacon was fourth.
Over 300 people attended the event. It was presented by Kenosha Area Family and Aging Services and served as a fundraiser for the nonprofit's many programs, including Meals on Wheels, family support and volunteer transportation.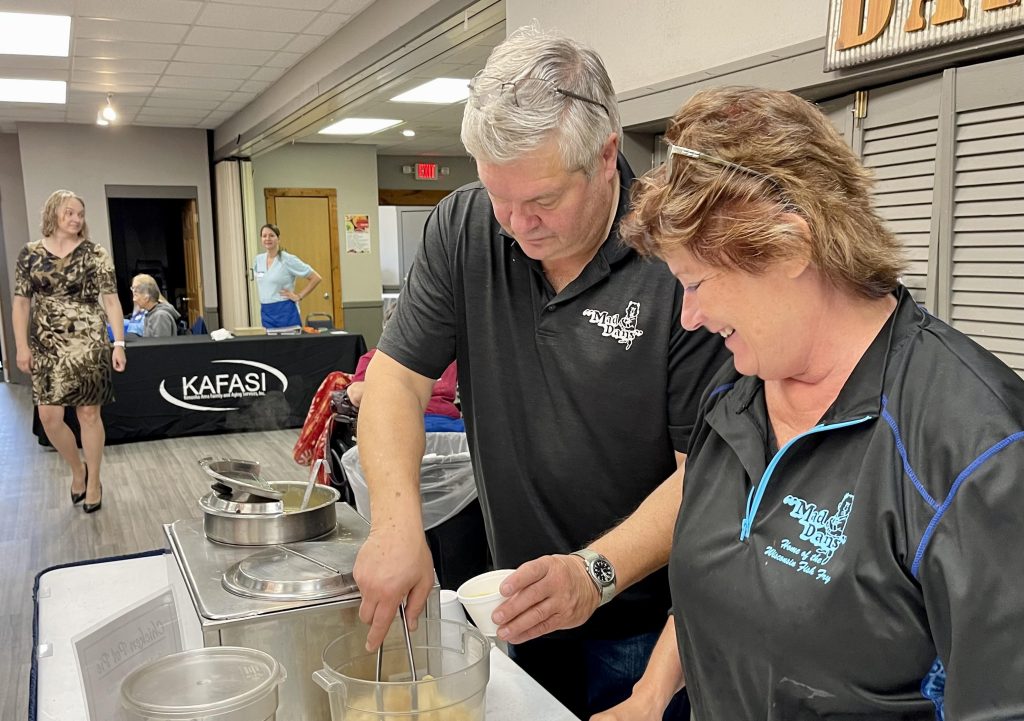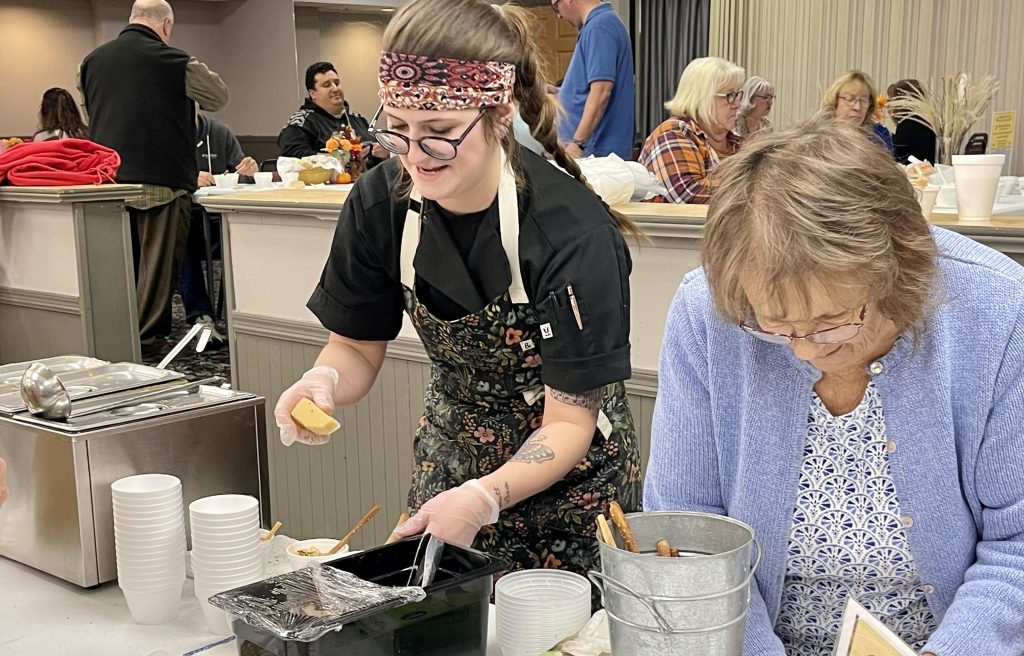 "This was an awesome turnout," KAFASI Executive Director Ronald Tatum said. "I think you saw community in action. We talk about it taking a village. You saw the village supporting an initiative for our seniors."
Other restaurants participating included The Sandlots of Salem (Pozole), Benders Bar & Grill (Stuffed Pepper), Red Oak Restaurant (Loaded Beer Cheese Potato), Bassett Creek Saloon & Eatery (Minestrone), Red Barn Catering & Events (Cream of Potato), Stagecoach Events & Catering (Broccoli Cheese) and Twin Lakes Country Club (Italian Wedding).
Kenosha's Ben Gentile was one of many local residents who took their lunch break and enjoyed a cup of soup for a worthy cause.
"This (fundraiser) is the best," Gentile said. "It's a really cool opportunity to taste restaurants from all over the county that you otherwise don't get too very often. I think it would be cool if this event was even bigger. There are so many great restaurants (west of I-94)."
Tatum said some of the participating restaurants have been involved in the event since its inception.
"These vendors have pulled together to support our cause," Tatum said. "You see so many seniors struggling to make decisions about whether to pay for medication or meals. We have answered that call. What you saw was support from the community recognizing a concern."
The event offered a variety of baked goods and numerous raffle prizes, including Green Bay Packers tickets against rival Chicago Bears on Dec. 4 at Soldier Field.
Those pressed for time or uncomfortable with large gatherings were able to purchase single cups of soup or a variety through a drive-thru service at the door.
"We were very innovative and creative with wanting to make this happen and have it comfortable for all involved," Tatum said.