Standing and smiling proudly in the new showroom of B&L Office Furniture on a sunny, crisp fall Tuesday morning, Scott Carpenter recalled the last two-plus years as "a blur."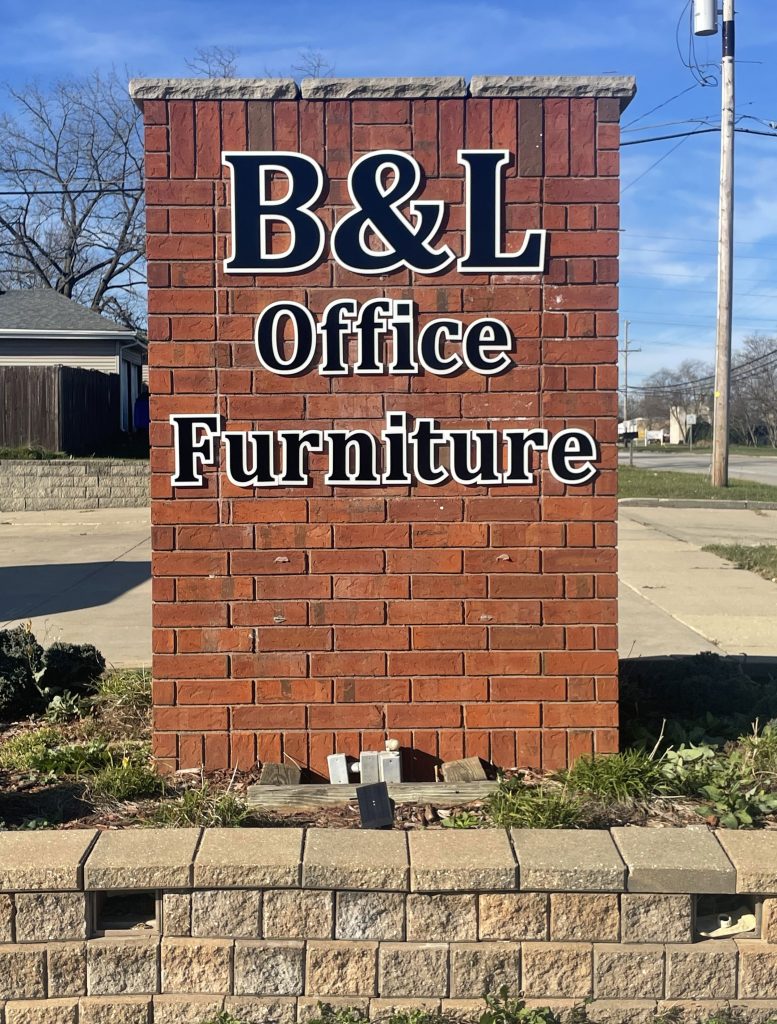 The store manager and son of B&L founders Bill and Linda Carpenter — hence the B&L — Scott possesses a well-earned perspective on everything the family's furniture business has gone through in just over two years, which must often seem like two decades to the Carpenters.
But after difficult weeks and months of handling insurance claims and working from kitchen tables and then a temporary store location, the Carpenters are finally in their new, permanent location for B&L at 5403 52nd St., the former home of Uke's Harley-Davidson.
"It feels good to have a home again," Scott Carpenter said Tuesday morning.
Destroyed in 2020 riots
B&L was founded in 1980 by Bill and Linda Carpenter and has served the Kenosha area's office furniture needs for over 40 years now.
The store's previous home location, which reached 10,000 square feet after an addition, was Uptown, at 1101 60th St.
Until August of 2020.
In the riots that enveloped downtown and Uptown Kenosha following the police shooting of Jacob Blake that summer, B&L was set ablaze and devoured totally by the flames.
Nothing of the store was left intact.
"It was all, 100 percent, a complete loss," Scott Carpenter said Tuesday. "We salvaged, like, a ladder that was in the back part of the warehouse. And it still makes your hands black when you touch it."
(In a somewhat ironic observation Tuesday morning, Scott said that when seeing recent political ads for Tuesday's midterm elections depicting Kenosha during the August 2020 riots, he recognized one of the burning buildings. It was B&L's former store.)
The fire, obviously, was devastating for the Carpenters. Like every business in 2020, B&L was trying to survive through the COVID-19 pandemic. Having the store burn down was the last thing the Carpenters needed, but business had to go on somehow.
"My folks were really distraught," Scott recalled. "My dad was (saying), 'You've got to keep going forward. You've got to keep doing business.'
"And we did."
Community lends help
In B&L's time of need, the community rose up to help the Carpenters.
First off, Scott said the business' insurance company, West Bend Mutual, was right on the case for the Carpenters.
"They literally were there the next day," Scott said. "The broker from Kenosha, who we went through, he was there that morning. I don't know what time he showed up there. It was early morning.
"I don't think I was there (for) 10 minutes, 20 minutes when he came walking around the corner, and he says, 'We're on it.'"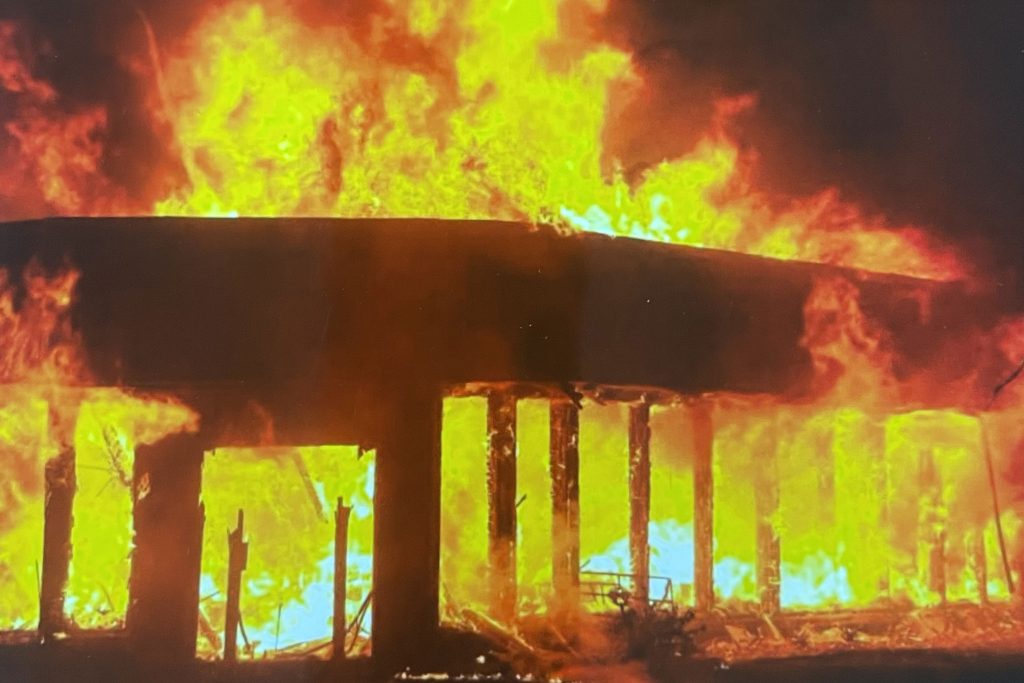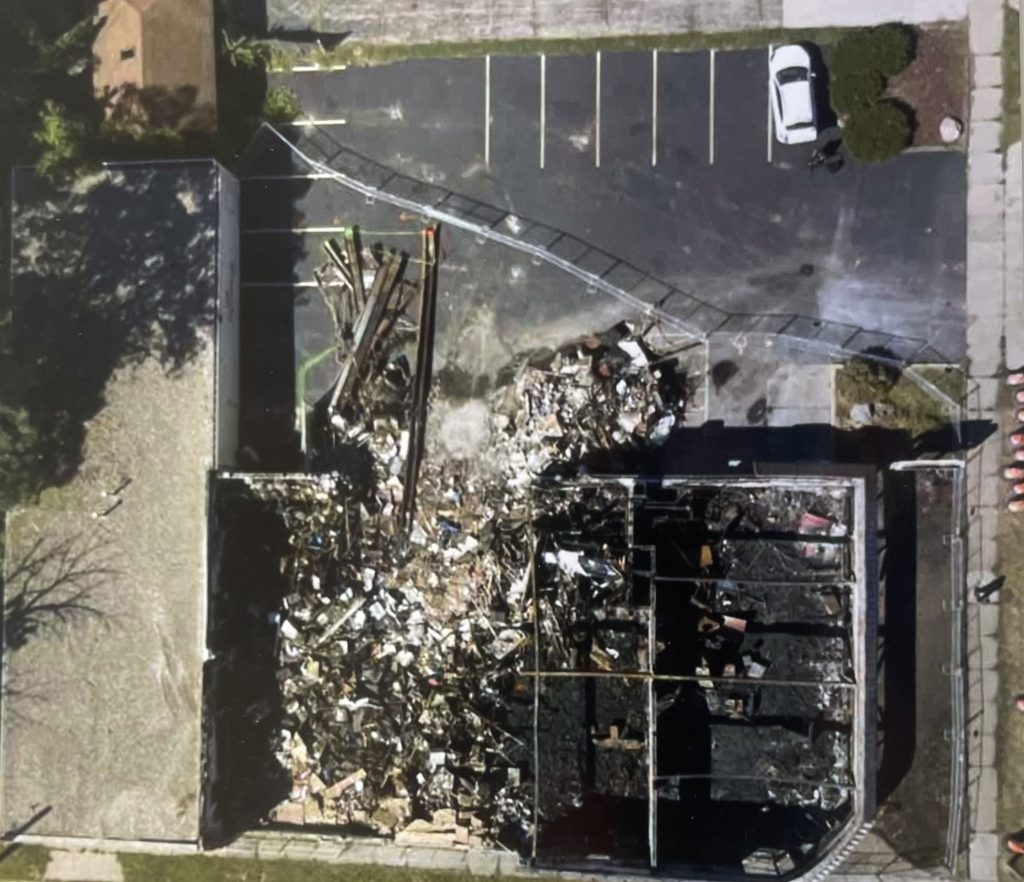 Meanwhile, a GoFundMe account was set up to help the Carpenters, and support for B&L came pouring in from every direction.
"People would come to us and say, 'You know, heard of your story, heard of what happened. We want to buy from you just to try to help you out wherever we can with that,'" Scott said.
"… They didn't have to do that, but they did. Out of the kindness of their own hearts, (they) gave us some of their hard-earned money. I'm sure that was hard for them at that time. But they did, people in our community, people from around the United States. Big thanks to … the people in our community, and local businesses, for helping support us, a local business. 
"And we do the same. We buy as much local as we possibly can."
Business keeps going
One thing that did work in B&L's favor immediately after the fire was just the nature of its business in general.
As an office furniture supplier, B&L had already built up a significant customer base. It often goes to its customers to see what they need and to sell their products, so having a showroom wasn't necessarily a requirement to keep doing business. Plus, B&L also stores furniture in warehouses outside its showroom.
So, in the meantime, the Carpenters turned their own kitchen tables into a home base right after the fire.
"The showroom helps with walk-in traffic, but your regular customers, your local businesses, a lot of them just reach out through email or phone calls," Scott said. "And we'd go see them. We'd grab some books and go see them and show them what we can do."
Eventually, B&L moved into a temporary home location just off Highway 50, at 7600 75th St. Suite 112, where it operated until recently.
New showroom
All the while, the Carpenters were looking for a new permanent location for their showroom, and that's when the building that formerly housed Uke's came into play.
Actually, Scott said, B&L had its eye on that location when Uke's first put it up for sale after relocating to its current location, at 5995 120th Ave., in 2003. However, Scott said B&L would not have been able to sell its downtown location, which would've been necessary at that time to purchase the Uke's building on 52nd St.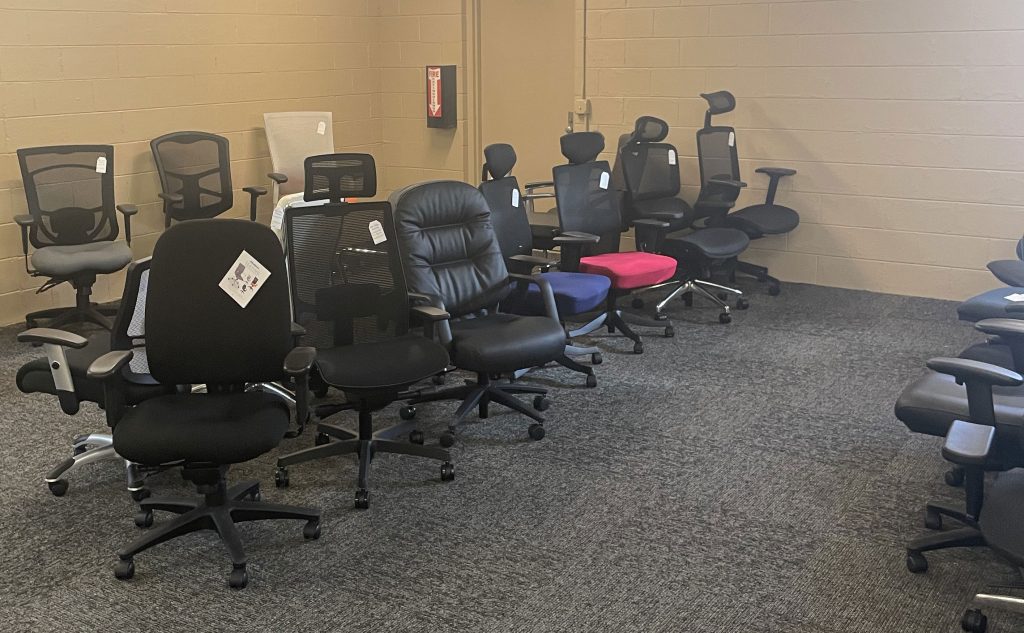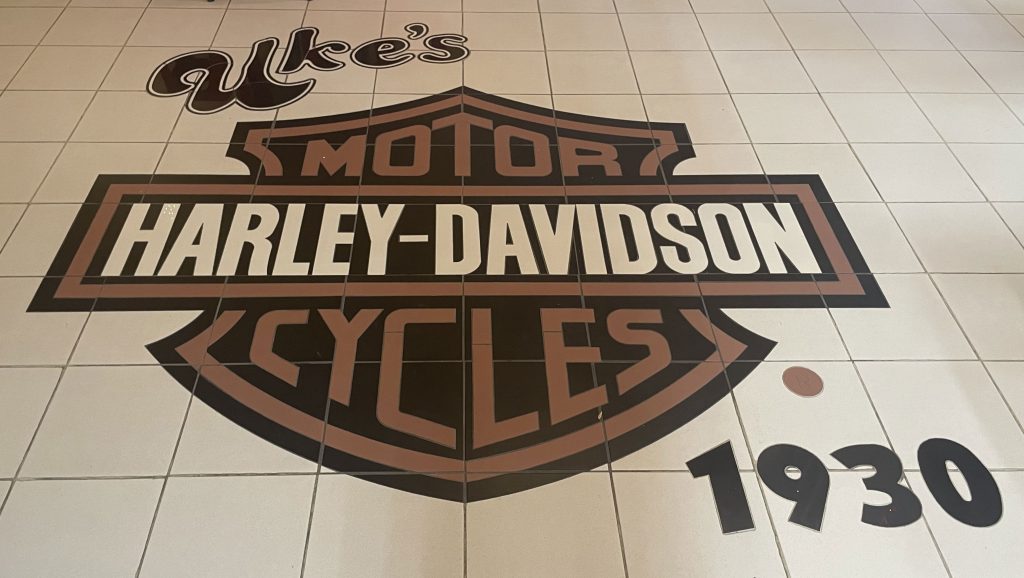 Meanwhile, Wagin' Tail Resort & Indoor Dog Park moved into the former Uke's location. But that business has since closed, and the Carpenters discovered it had just been renting the former Uke's building, meaning the building was still available for purchase.
"It had a pretty good price tag on it, and we knew we couldn't sell our building to recoup that," Scott said Tuesday of originally wanting to purchase the building on 52nd St. when Uke's first put it up for sale. "Then this (the fire) happened.
"My dad comes back, he says, 'You know, the old Uke's building is still for sale.' I said, 'Are you kidding me?' He said, 'No, it's still for sale.'"
Now, it's B&L's home, giving the business more space than ever for its home base.
With 17,000 square feet and an upstairs area that's about as large as B&L's entire former store, the new location offers ample space for showing office furniture. A room in the back houses new and used office chairs, there's a shop for furniture construction, plenty of parking and even a backroom with great space for a kitchen and for employees to take breaks.
The Carpenters are still moving in and have plenty to do yet. For example, the classic B&L Office Furniture sign is still sitting in the back waiting to be fixed atop the new permanent location.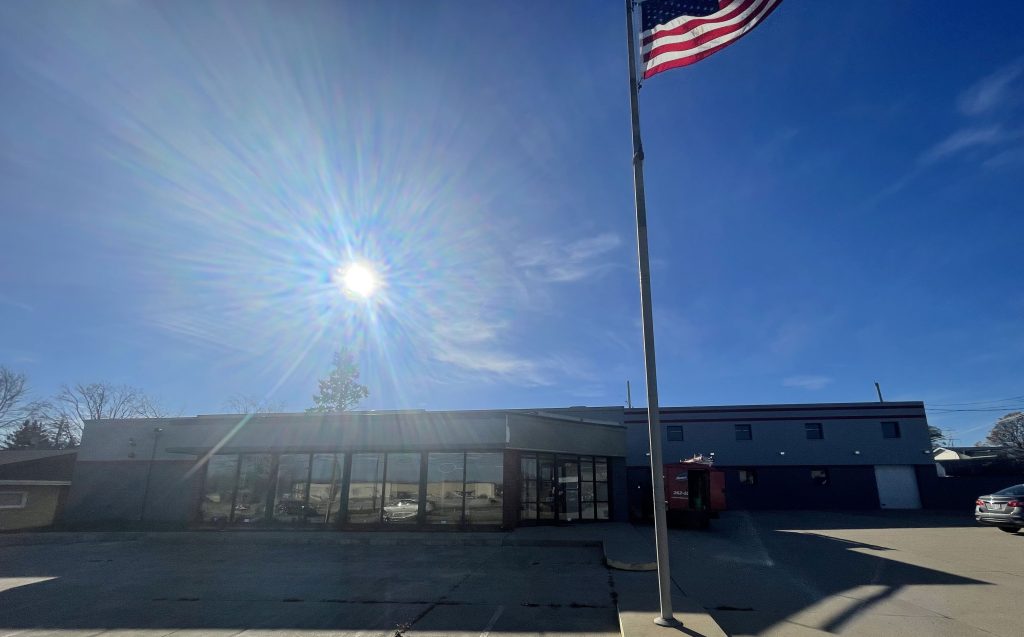 There are more possibilities than ever and plenty of work still to be done, but Scott said the new showroom opened for customers to see a couple weeks ago, near the end of October.
Standing inside of it Tuesday morning, it felt like more than just a furniture showroom. It felt like a true testament to the power of positivity, forging ahead through adversity and how a community can come together to help one of its own when tragedy strikes.
"If what did happen to us can be used as an example of what positive (things) can happen as opposed to a negative, let us be a positive example instead of a negative example," Scott said.
The new B&L Office Furniture store is open Monday through Friday from 9 a.m. to 5:30 p.m. and Saturday from 9 a.m. to 1 p.m. The store can be contacted at 262-656-1717 or by email at BlOfficeFurniture@Tds.net. Customers can also visit B&L's Facebook page.