Elected officials, community leaders and an appreciative crowd of Christian Life School students and staff honored over 200 military veterans at the 17th Veterans Day Celebration on Friday (Nov. 4) at Journey Church, 10700 75th St.
The annual event featured appearances from U.S. Rep. Bryan Steil (R-Wisconsin), former Jockey International model Cpl. Christopher Van Etten and the Christian Life concert band, orchestra and chorus.
The ceremony concluded with all of the veterans invited on the stage for a lengthy standing ovation and show of patriotism from both young and old.
"It's great to see this many people come together in a true moment of recognizing how blessed we are to live in America." Steil said. "These freedoms and liberties we enjoy are because of the men and women who've served our country."
Van Etten was a familiar face to many who recognized the double amputee from Jockey's "Show 'Em What's Underneath" billboard and print advertising campaign.
On June 13, 2021, Van Etten's U.S. Marines battalion was assigned to one of the most dangerous areas in the Sangin District of Helmand Province when an IED explosion wounded one of his colleagues.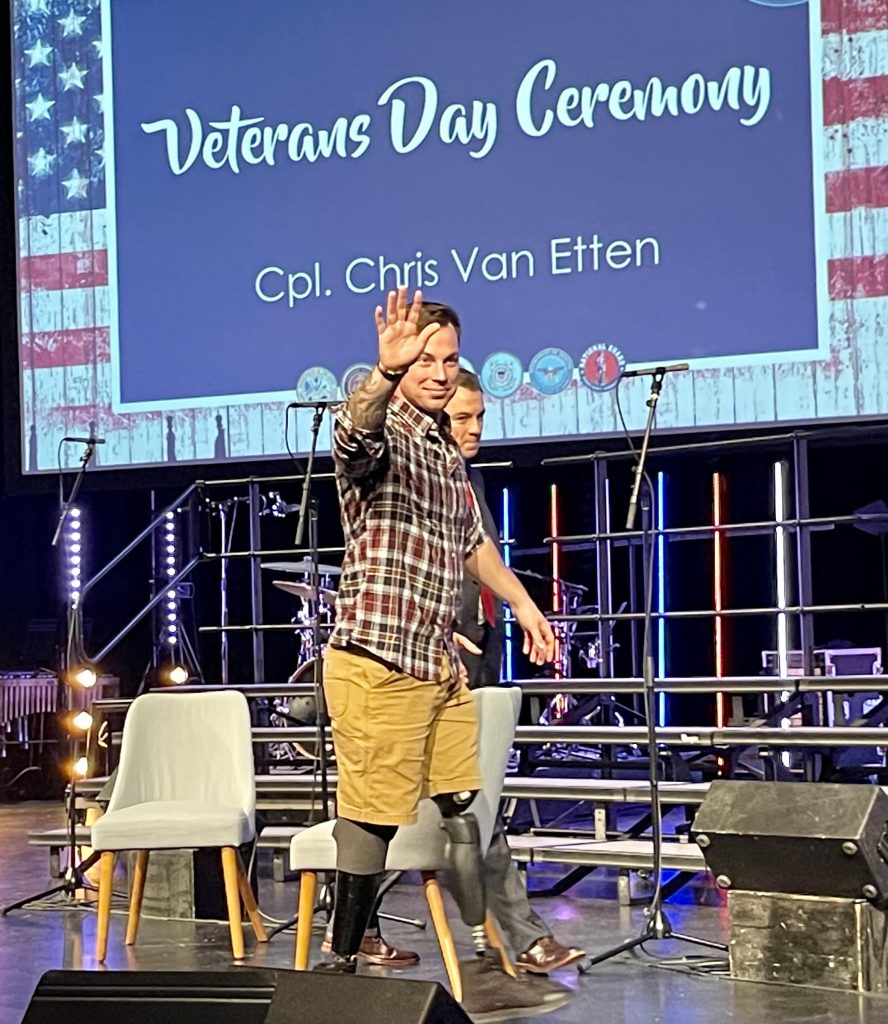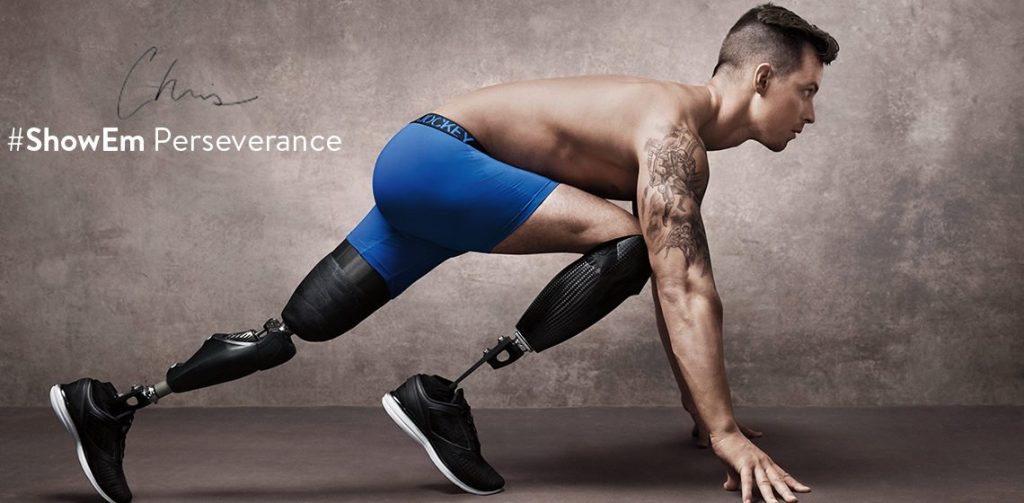 As Van Etten and other members of his squad responded, a second IED detonated killing Van Etten's best friend, Corporal T.J. Baune of Minnesota, and blew off both of Van Etten's legs.
During a touching, on-stage interview, Van Etten took the crowd through his journey from a dark place in Afghanistan to a positive role model, spokesperson, model and devoted husband/father.
"I've been coming to this program since it started and it's the best one, hands down," Kenosha County Veterans Service Officer Ali Nelson said. "To have a double amputee up there and seeing all of the kids understanding what our military does and the sacrifices they've made. It says a lot."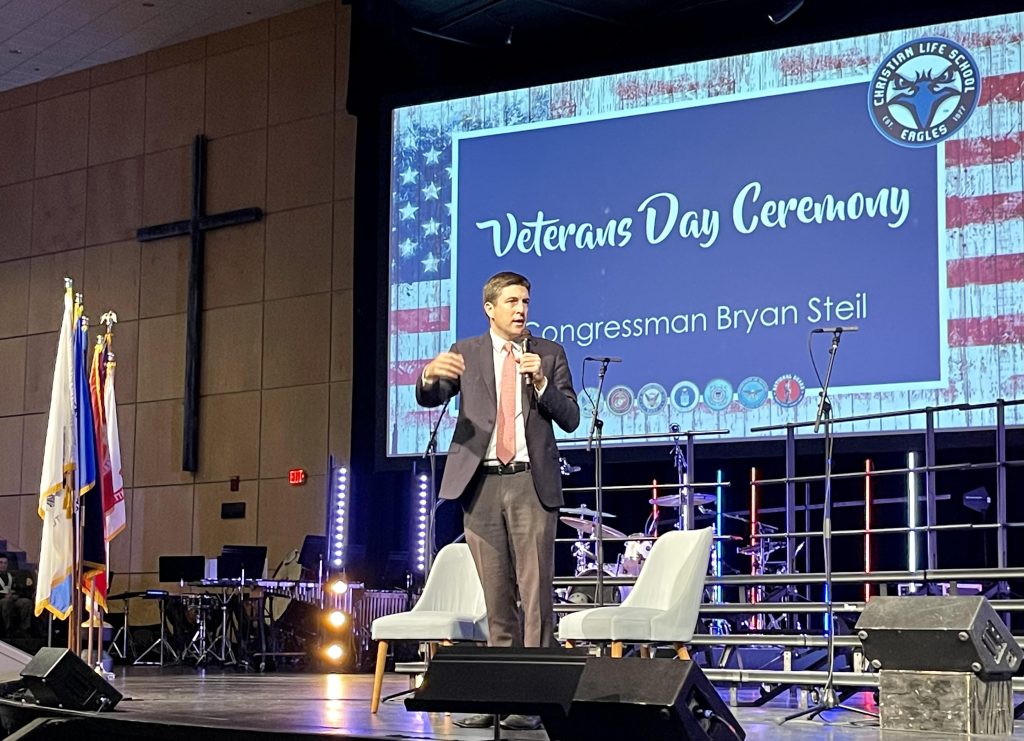 Dr. Jeff Bogaczyk, Christian Life Head of School, said the ceremony is intended to honor veterans and serve as a valuable lesson for our future leaders.
"It's an honor for us to be able to celebrate and respect those who have served our country and sacrificed so much," Bogaczyk said. "We want our students to recognize and appreciate the sacrifices made."
Ald. Dominic Ruffalo said he was touched by the Christian Life students' involvement in the ceremony.
"It gives you hope for the future of America," Ruffalo said.