Having an extremely busy life suits Tremper High School junior Tess Callahan just fine.
After all, when everyone in your household is constantly buzzing around you, then it's probably wise to stay pretty active yourself.
Callahan has four siblings, three brothers and a sister. She's smack-dab in the middle of that party of five kids, with two older than her and two younger.
Callahan says people are always coming and going in her household, and Tess makes herself no exception to that bustling lifestyle. She competes in three sports, cross country, ice hockey and soccer, and has plenty of other activities on her plate with a high-level academic curriculum and other extracurriculars.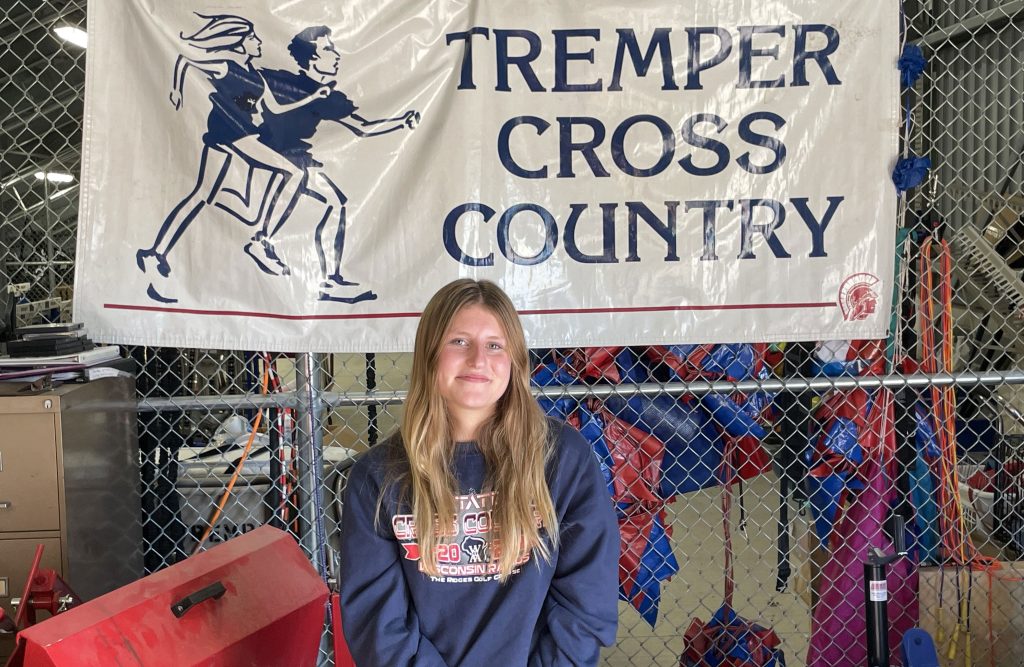 "It's usually pretty busy, people coming and going," Callahan said about her busy household on Wednesday afternoon at Ameche Field after completing a light cross country workout. "But I kind of just, like, stick to my own schedule. We all play sports, so I know usually not everyone's home at one time. Sometimes I won't see my brother (for) one day.
"So I just kind of work on my schedule, really."
Obviously, she's doing just fine.
Callahan has accomplished a lot in athletics at Tremper, and her most impressive achievements — at least from an individual standpoint — have come in cross country.
This Saturday (Oct. 29), Callahan will compete in the Wisconsin Interscholastic Athletic Association State Cross Country Meet, held at Ridges Golf Course in Wisconsin Rapids, for the third time in three years at Tremper. The Division 1 girls race is scheduled to begin at 1:20 p.m.
For qualifying for the State Cross Country Meet for a third consecutive year, as well as for her other athletic exploits, Callahan has been named this week's Kenosha.com High School Athlete of the Week.
Natural competitor
Callahan was active from a young age, running all over with her older brothers and getting into hockey and soccer herself.
She said one of her mom's friends is Carthage College head women's cross country coach Stephanie Domin. When Tess was headed into Tremper, Domin suggested to her mom that Tess should give cross country a shot.
"So in the summer, I started training a little bit, and then I realized that I could actually be pretty good," Callahan said. "I'm usually competitive with a lot of stuff, so I knew that if I did it, I wanted to be competitive with it."
Competing in cross country, however, requires more than simply running. It also requires a certain mindset, one that Callahan was well-suited to from the get-go.
"For me, it was kind of easy to find that next step, because I knew that I needed to make myself better every single day," she said. "… Just putting yourself at a time, at a goal, and then trying to to beat that goal, even at practice before the meets.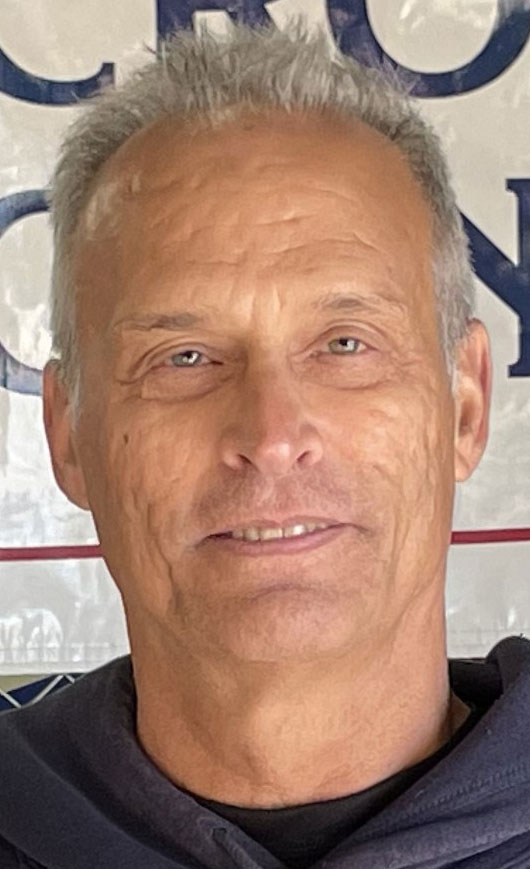 "I know that's what I tried to do."
Tremper head cross country coach Al Skripsky said Callahan possesses the drive to compete in the sport, which requires so much motivation from the individual.
"She's got that competitive spirit," Skripsky said. "She likes to go out to any contest and just show how good she is. Not necessarily to demoralize the competition, but to show how good she really is. She's got the versatility where she can excel in many, many different sports."
In cross country, Callahan reached the State Meet as a freshman in 2020 when the Tremper girls qualified for the state team field that fall. Held at Hartland Arrowhead High School because of the COVID-19 pandemic, Callahan was the Trojans' top finisher and placed 52nd in the field overall with a time of 20 minutes, 4.8 seconds.
Last year, with the State Meet back at Ridges Golf Course, Callahan qualified individually and placed 29th overall in 19:50.4.
Though Callahan hasn't quite been able to match her personal-best time from last year thus far, she's still been Tremper's best runner, along with one of the best in Kenosha County and the Southeast Conference, in 2022.
Callahan placed first in the girls field at the Kenosha County Meet on Sept. 29 at the University of Wisconsin-Parkside's Wayne E. Dannehl National Cross Country Course and finished third in the SEC Meet on Oct. 15 at Grant Park in South Milwaukee.
Then, in a WIAA Division 1 sectional at the Wayne E. Dannehl National Cross Country Course last Saturday (Oct. 22), Callahan qualified for the State Meet by placing fourth, the top finish for any girls runner from the county.
Now, she'll try to jump up a few places at state after placing in the top 30 as a sophomore.
"We want to have her healthy and do her best," Skripsky said. "She hasn't matched her PRs from last year, but we're going to try our best to get her there."
Indeed, Callahan said she's battled through some injuries this fall. But whatever anyone else around her does Saturday at the State Meet, she said she's basically just competing against herself.
"I set pretty high expectations for myself, regardless," Callahan said. "I'm just trying to finish with that time that I'm happy (with)."
Other sports
With cross country being her first foray into individual sports, Callahan has long excelled in team sports, specifically soccer and hockey.
In fact, she'd surely excel in whatever track and field events she may have chosen to do in high school, but that's a spring sport, and Callahan is busy playing for longtime head coach Todd Hardy and the Tremper girls soccer team during that season.
Not surprisingly, Callahan said she's fast and covers a lot of ground on the pitch, so she plays center midfield but moves around a lot. She was on Hardy's varsity team as both a freshman and a sophomore, and last spring, Callahan helped the Trojans to a WIAA Division 1 regional title.
On the ice, however, is perhaps where Callahan finds her greatest athletic passion.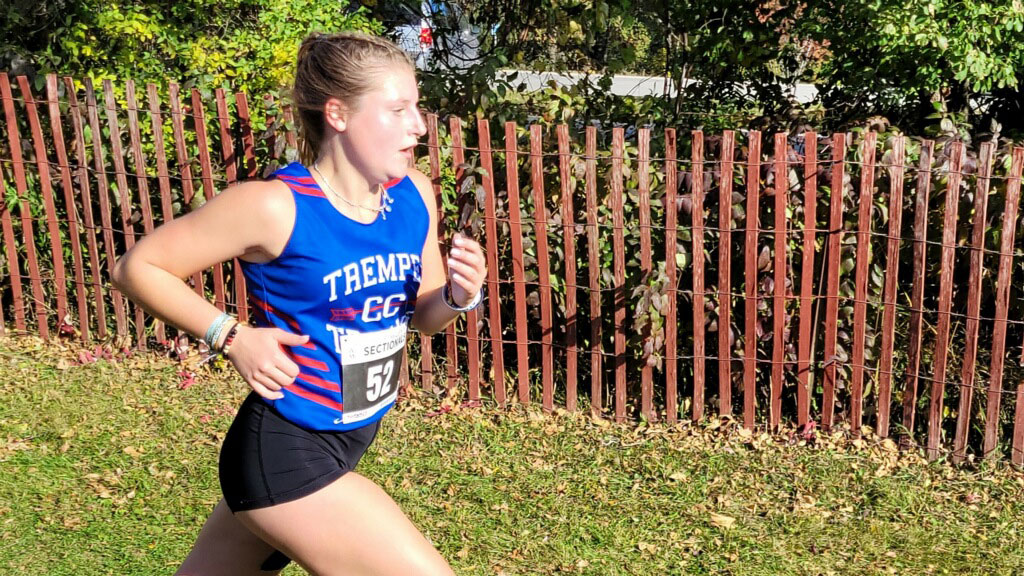 "I've played (hockey) for pretty much my whole life, since I was like five," she said. "I got into it with my older brothers. They both played when they were younger, and I wanted to be like them."
Callahan played on boys teams with the Kenosha Komets organization until she reached an age where checking was allowed, which prompted her to switch to a girls team. She played for an organization in Illinois and now competes with the Milwaukee Jr. Admirals, an elite junior program with both boys and girls teams that's based out of the Pettit National Ice Center in Milwaukee.
"I like … the competitive aspect," said Callahan, who plays center and right wing, when asked what she likes most about hockey. "But I also like how you can be your (own) individual, but you have that team. You have to rely on everybody and trust them in order to win, basically.
"… I like taking the role to kind of bring everyone together, so it's enjoyable."
Future plans
Callahan said she'd like to play hockey in college. A rapidly growing sport, there are more and more colleges adding women's hockey teams to their athletic programs, and Callahan said the chance to perhaps play at the NCAA Division III level is appealing.
But whether she pursues intercollegiate athletics or not, Callahan is well-positioned to do whatever she wants to in college and beyond.
"She balances some of the toughest academic courses at Tremper, also," Skripsky said. "She's taking all these Advanced Placement courses and honors courses, and she balances that with athletics and community service options, also, as good as any college student. So she has a great balance in her life. She just makes it all work."
"… I could write her a very good letter of recommendation to any college for any scholarships."
As far as a course of study, Callahan said she likes biology and is intrigued by the criminal scene investigation field from watching the popular "CSI" television series. She also said she might like to take her athletic experiences into becoming an athletic trainer.
Callahan said she broke the same arm two different times, once playing soccer and once playing hockey, so she knows what it's like to come back from an injury.
"I want to be involved with sports for as long as I can," Callahan said. "… I know I've gone through some injuries this year, so I'd just like to be there to comfort people and push them to see how much they can do."
Speaking of pushing people, at the end of his interview about Callahan on Wednesday, Skripksy wanted to be sure to mention some others who have helped Callahan succeed, along with the rest of the Tremper cross country program.
Skripsky pointed out sophomore Cody Rossin, Callahan's training partner and the Tremper boys cross country team's top runner, as well as assistant coaches Dave Bornhuetter and Will Clark.
Additionally, Skripsky wanted to give credit to the legendary Chuck Bradley, who helped coach Callahan during her first two seasons with the Tremper cross country team. Bradley retired this past August after an incomparable 52-year run coaching Tremper's cross country and track and field programs.
"He's left his mark on this team," Skripsky said of Bradley. "His mark will always be with us."
"5 Questions with" Tess Callahan
Favorite food? "Probably either pasta or chicken."
Favorite movie? "Probably 'Miracle,' because it's a hockey movie, and I like to play hockey."
Favorite musical artist? "I'd probably say Adele. Or I like Bob Marley, to relax."
Favorite athlete? "There's a lot of people in the NHL that I like. I like Patrick Kane, and I like Alexander Ovechkin. And I like Alex Morgan, too, for soccer, because I also play soccer."
Where do you see yourself in 5-10 years? "Probably at college, either doing something with sports medicine or CSI, criminal investigation area. Watching those shows, I think it would be fun to do it in real life. … I want to try and play hockey in college, but we'll see."