As the community walked through the doors of a Kenosha landmark — a place responsible for 110 years of countless memories — elected officials, business leaders and anxious shoppers were greeted with an important message.
"Smile … You're at Coopers Uptown!"
A year-long project to bring back a local cornerstone came to fruition on Wednesday (Oct. 26) with the grand opening of Coopers Uptown, a family-friendly, hometown-style cafe and gift shop nestled in Kenosha's Uptown neighborhood.
Kenosha's Jockey International purchased the former Jack Andrea building at 2401 60th Street with intentions of bringing back an old neighbor — located directly across the street from the company's world headquarters — under a new brand, but same vision.
"We have a saying at our company, 'Better Together'," Jockey President and Chief Operating Officer Mark Fedyk said. "That's truly meaningful here. Many people had to come together to make this happen.
"I truly have no idea how just the Andrea family was able to do this. We literally had hundreds involved and it was still a lot of heavy lifting, but it was worth it. We're proud and honored to be a part of it."
Kenosha Area Chamber of Commerce held a ribbon cutting event on Wednesday morning, introducing Coopers Uptown general manager Vicki Seebeck, members of the Jockey family and a familiar face in former store owner David Andrea.
It was an emotional day for many, who were thrilled to see one of Kenosha's favorite businesses make its long-awaited return.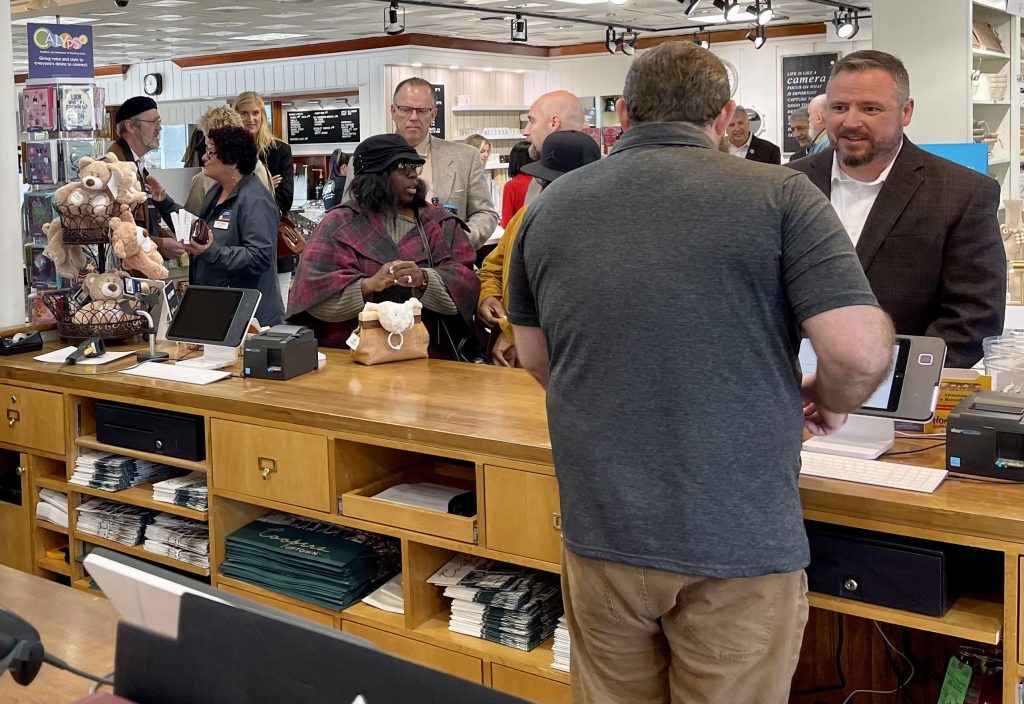 "When (Jockey) approached us and said they'd be interested in purchasing our building, we were so grateful to know our home for 110 years would be in good hands and put to good use," Andrea said. 
"Never did I imagine that it would be recreated the way Vicki and (Jockey CEO Debra Waller) and (Fedyk) and the entire Jockey team has seen fit to bring it back to life."
Seebeck, a Kenosha native and longtime owner of Seebeck Gallery, exchanged a touching and humorous moment with a large crowd on hand. As she pointed to the sign on the door reminding people to smile, she had a hard time holding back her tears.
"I really ended up getting emotional," Seebeck said. "I've been doing this and getting ready for so long. This morning, I just got very emotional about the impact this has, not only on myself and for Jockey being behind the whole thing, but all of the people that are thrilled to have this open."
Local residents discovered many of the popular merchandise, collectables and menu items that made Jack Andrea a local tradition. And there were plenty of new additions as well.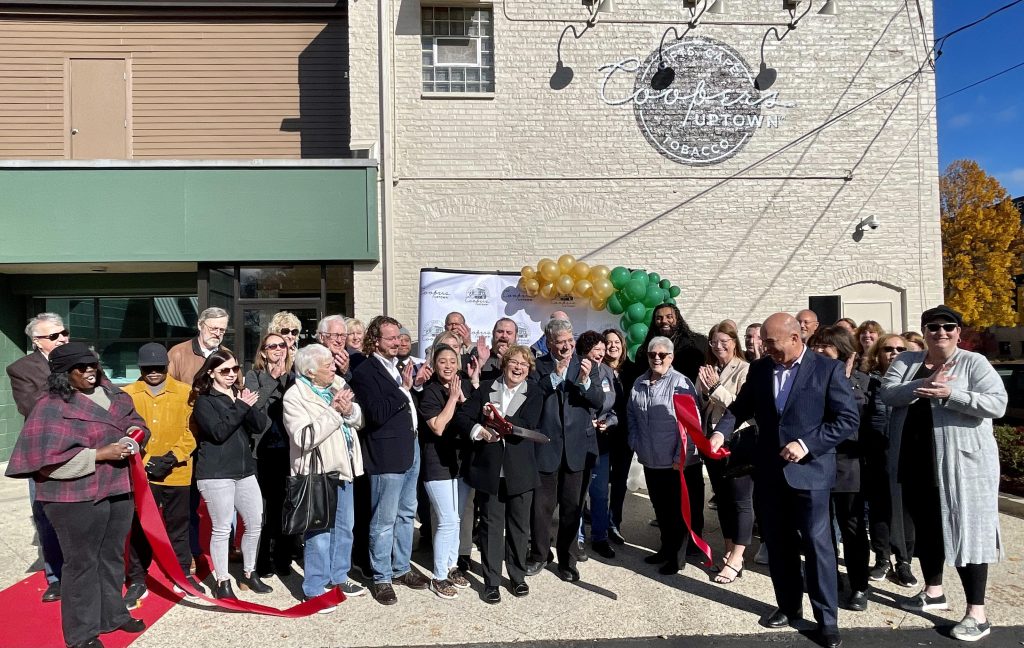 "The store looks phenomenal," said KACC president/CEO Dave Strash, who was one of the store's first patrons on Wednesday. "There's definitely some new spins on the product lines they're carrying and some good standbys as well with the cigars and candy."
Mayor John Antaramian enjoyed a hot beverage from the new coffee bar with Ald. Jan Michalski and State Representative Tod Ohnstad.
"I have lots of memories here," Antaramian said. "I remember being here every Christmas (season) and shopping. Knowing the Andrea family, it was always a nice place to visit."
Coopers Uptown is open seven days a week. For more information, visit coopersuptown.com.