The glow of "Friday Night Lights" is still going strong in Kenosha County.
For the second week in a row, the Westosha Central and St. Joseph football teams will host Wisconsin Interscholastic Athletic Association playoff games, as the Falcons will face Burlington in a Division 2 second-round game at Westosha Central High School and the Lancers will take on Lancaster in a Division 6 second-round game at Ameche Field.
Both games kick off at 7 p.m. Friday.
Football is not the only high school sport in the county going deeper into postseason action this week, however.
On Tuesday night, the Indian Trail and Wilmot boys volleyball teams will compete in sectional semifinal matches, with the Panthers hosting their tilt against Burlington at 7 p.m. In boys soccer action, state-ranked Tremper hosts Oak Creek and Shoreland Lutheran plays at Cristo Rey Jesuit in Milwaukee in Thursday's sectional semifinals, while the Shoreland girls volleyball team plays at Lake Country Lutheran in Hartland in a sectional semifinal, also Thursday night.
Those teams will all be vying to advance to Saturday's sectional finals in boys and girls volleyball and boys soccer.
Meanwhile, a number of county cross country athletes will conclude their 2022 seasons in Saturday's WIAA State Meet at Ridges Golf Course in Wisconsin Rapids.
Here are Kenosha.com Associate Editor Mike Johnson's "Top 5 Events to Watch" in the county this week, along with a weekly calendar of high school varsity sports involving county teams.
Top 5 events to watch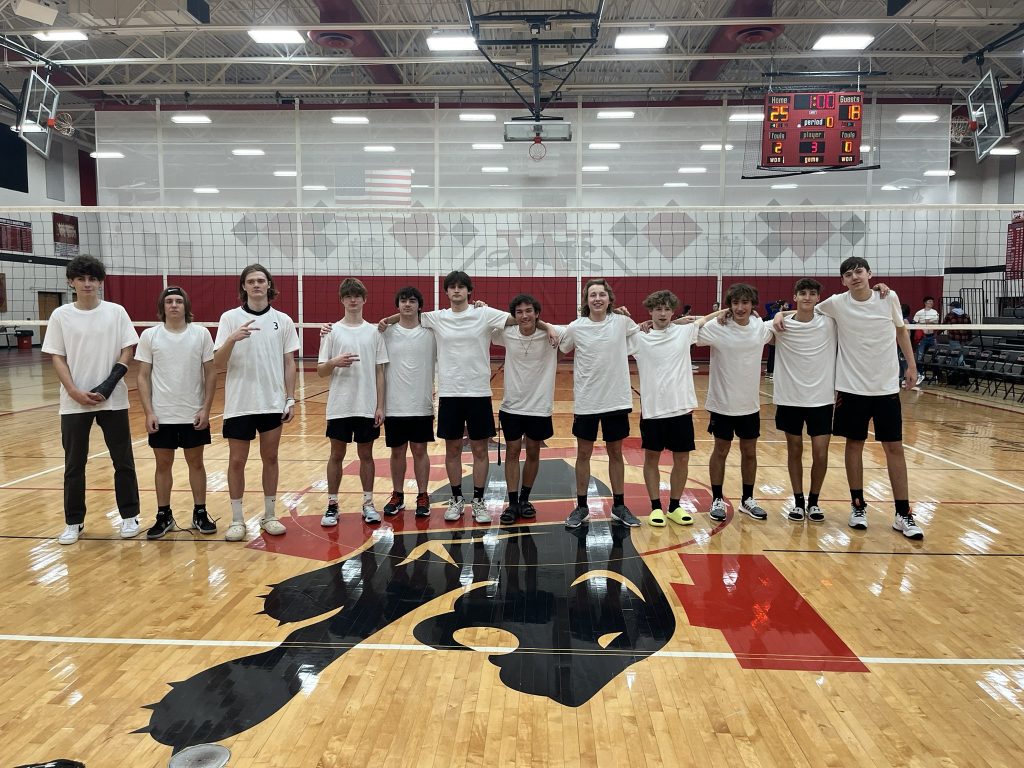 BURLINGTON AT WILMOT (boys volleyball, WIAA sectional semifinals)
Tuesday (Oct. 25), 7 p.m., Wilmot High School (11112 308th Ave., Wilmot)
Seeded No. 2 in its sectional, Wilmot will host No. 3 seed Burlington on Tuesday night with a trip to Saturday's sectional final on the line. In Tuesday night's other sectional semifinal, No. 1 seed Union Grove hosts No. 5 seed Indian Trail, with Tuesday's winners meeting in Saturday's sectional final at Burlington with a trip to the State Tournament at stake. The State Tournament is scheduled for Nov. 3-5 at the Resch Center in Green Bay. Wilmot is seeking its third State Tournament appearance in boys volleyball, but its last came way back in 1951, during the sport's first iteration as a WIAA-recognized sport. Wilmot and Union Grove shared this year's Southern Lakes Conference title, with each going 9-1 in conference matches.
NOTE: Indian Trail senior outside hitter Jackson Wilhelmson is one of five student-athletes nominated this week for WisSports.net's Hometown Ticketing Athlete of the Week. Wilhelmson racked up 23 kills, seven digs, seven blocks and three aces in the Hawks' thrilling five-set win over Westosha Central in a regional final on Friday (Oct. 21) at Central. Voting is open until 2 p.m. Thursday and can be done by visiting THIS LINK.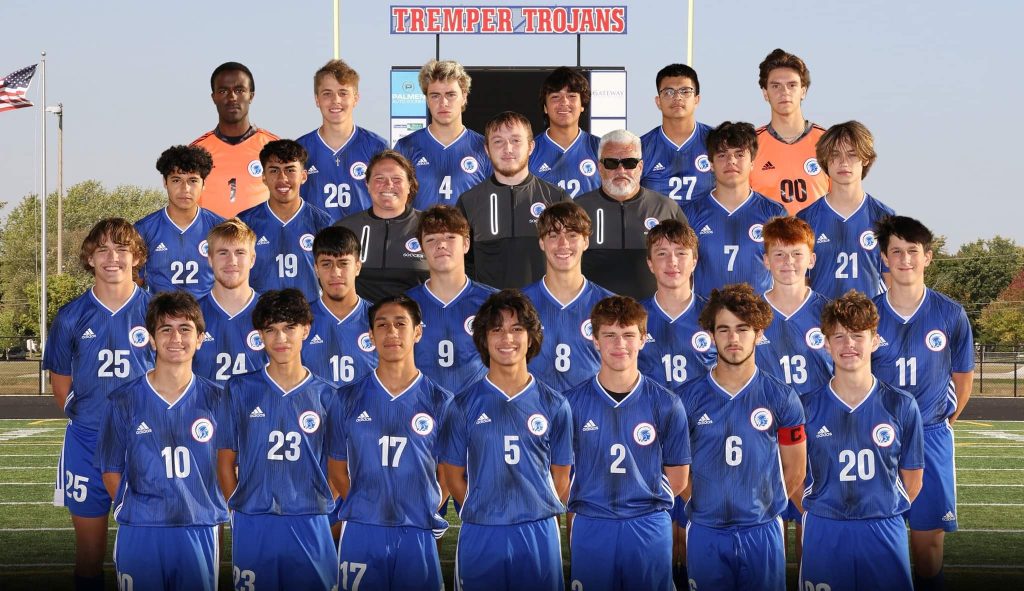 OAK CREEK AT TREMPER (boys soccer, WIAA Division 1 sectional semifinals)
Thursday (Oct. 27), 7 p.m., Ameche Field (8701 26th Ave., Kenosha)
Tremper and Oak Creek shared this year's Southeast Conference title with 6-0-1 conference records, including a scoreless tie at Oak Creek in the SEC finale on Oct. 6. Now, the second-seeded Trojans – ranked No. 6 in Division 1 in the final WisSports.net state coaches poll – host the third-seeded Knights for a second time this season in Thursday's sectional semifinals. This time, the loser's season ends, and a tie would be decided in a shootout. The winner advances to Saturday's sectional final, scheduled for 1 p.m. Saturday at Bradford, against either top-seeded and second-ranked Milwaukee Marquette or fourth-seeded Waukesha South. After that is the State Tournament, scheduled for Nov. 3-5 at Uihlein Soccer Park in Milwaukee. The Trojans are looking to make the ninth State Tournament appearance in program history and the first since 2019. Tremper has been led offensively this season by the senior duo of Conner Heath (29 goals, eight assists, 66 points) and Daniel Chiappetta (15 goals, 18 assists, 48 points).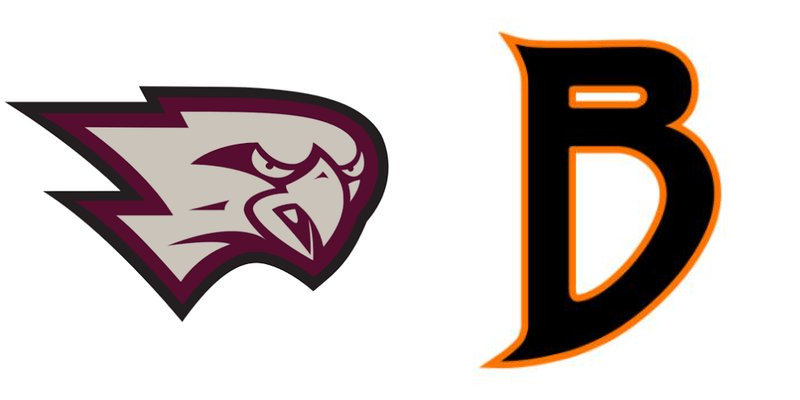 BURLINGTON AT WESTOSHA CENTRAL (football, WIAA Division 2 playoffs, second round)
Friday (Oct. 28), 7 p.m., Westosha Central High School (24617 75th St., Salem)
With last Friday's 48-12 home victory over Milwaukee Reagan, Central claimed just the second postseason victory in program history and the first since 2004. But now the Falcons, under third-year head coach Jared Franz, have their sights set on reaching the state quarterfinals for the first time ever, and they have a great shot. As the No. 2 seed in its bracket, Central has a second-round home game, and it'll be against a familiar opponent in SLC foe Burlington, a No. 6 seed. The Falcons are now 8-2 this season and are looking for their second victory over the Demons (5-5) in 2022. But the first came by just a 35-30 margin back in Week 4, on Sept. 9, at Central, so you can probably assume Friday's second-round playoff rematch between the rivals will be close. Whoever wins Friday will advance to the state quarterfinals next Friday (Nov. 4) against either top-seeded and fourth-ranked Brookfield Central or fourth-seeded Racine Park. If Central takes care of Burlington and Park upsets Brookfield Central on Friday night, then the Falcons would host a third playoff game this season in the quarterfinals. Central has featured a high-powered offensive attack all season, led by junior quarterback Brock Koeppel (1,798 passing yards, 569 rushing yards, 31 total touchdowns) and junior receiver Collin Meininger (61 receptions, 935 yards, 11 touchdowns). Additionally, the Falcons' defense is limiting opponents to 19.1 points per game.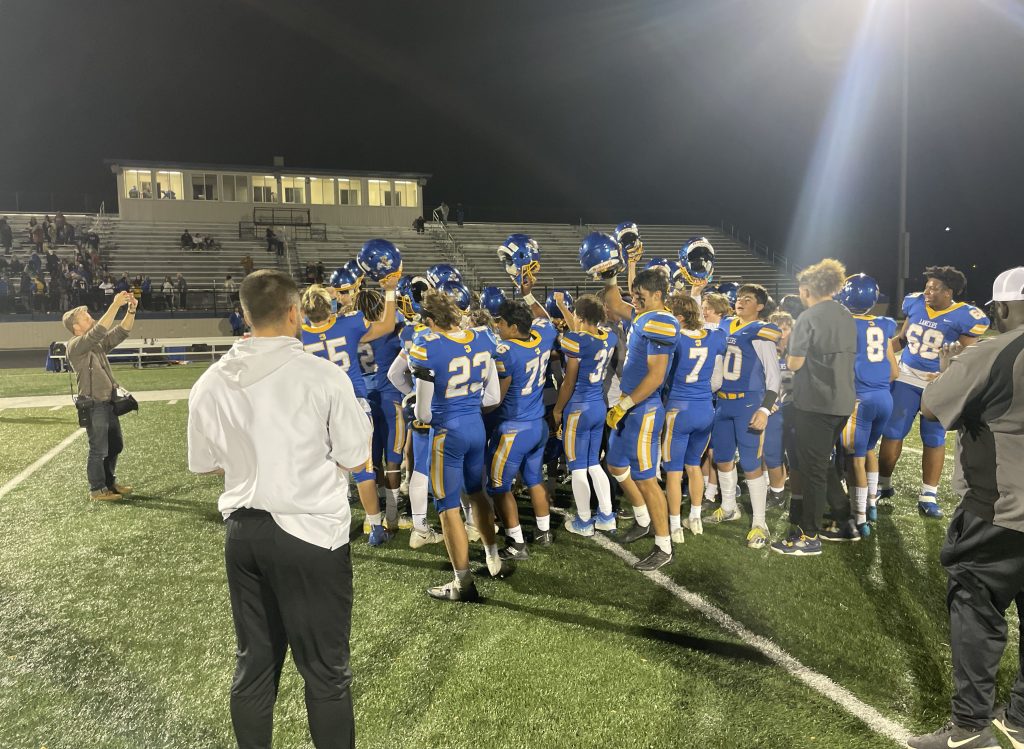 LANCASTER AT ST. JOSEPH (football, WIAA Division 6 playoffs, second round)
Friday (Oct. 28), 7 p.m., Ameche Field (8701 26th Ave.)
St. Joseph, the No. 1 seed on its side of the Division 6 bracket and ranked No. 4 in the division in the latest WisSports.net state coaches poll, faced a solid test in its first-round game last week at Ameche Field against a very physical No. 8 seed in Mineral Point. But the Lancers pulled away to prevail, 27-0, to improve to 10-0 and record their sixth shutout of the season. Next up is No. 5 seed Lancaster, which cruised past No. 4 seed Waterloo, 32-6, on the road in the first round last week. Lancaster (7-3 overall) finished in third place in the Southwest Wisconsin Conference during the regular season. With a win Friday, St. Joseph would host a third playoff game next Friday (Nov. 4) in the state quarterfinals against either second-seeded and third-ranked Darlington or third-seeded and sixth-ranked Belleville. Led by head coach Matt Rizzo, the Lancers have dominated their 10 opponents so far this season, outsourcing them by a combined 417-55. Junior running back Jayden Gordon has 160 carries for 1,581 yards and 24 touchdowns. Per WisSports.net stats, Gordon ranks ninth in the state (all divisions) in both rushing yards and rushing touchdowns. Junior quarterback Eric Kenesie, meanwhile, has totaled 856 passing yards and 16 touchdowns and 664 rushing yards and eight more scores, while senior tight end Luke Schuler has caught 29 passes for 516 yards and nine touchdowns.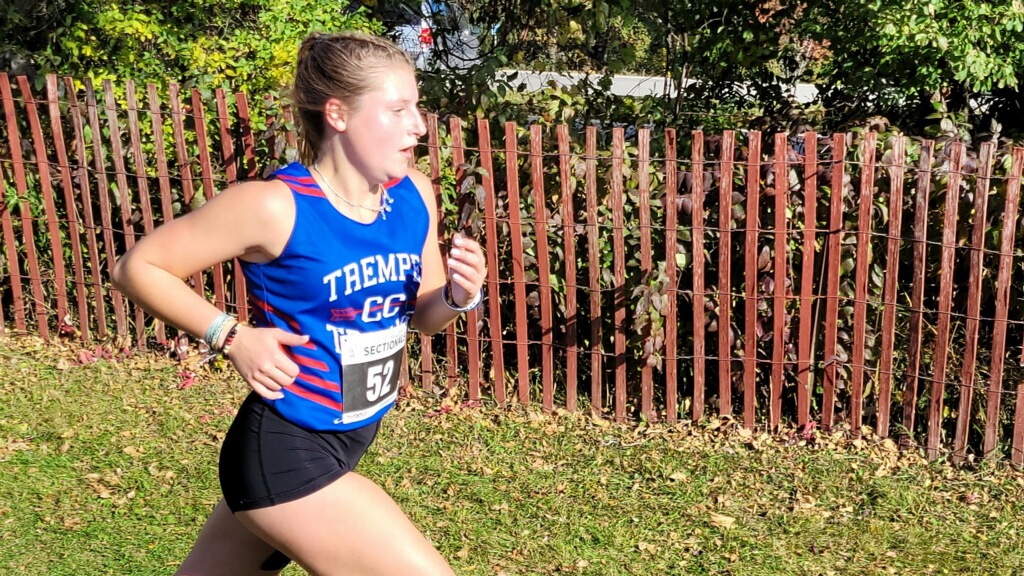 WIAA STATE MEET (boys and girls cross country)
Saturday (Oct. 29), Ridges Golf Course (2311 Griffith Ave., Wisconsin Rapids)
The top cross country runners in the state will run their final trail of the high school season on Saturday in the WIAA State Meet. For the county, Indian Trail qualified both its boys and girls teams for state, while several other runners qualified individually. In the Division 1 boys race, Indian Trail will place sophomore Remy Strichartz, junior Holden Forgette, freshman Alexander Zabel, sophomore Zackery Taylor, freshman Joseph Rojas, sophomore Aaron Zhang and senior Henry Pratt into the field as it competes for team points, while Bradford senior Owen Erickson, Westosha Central senior Lucas Sternberg and Westosha Central junior Travis Verhaalen also qualified. In the Division 3 boys field, meanwhile, Christian Life junior Sam Adams qualified for the State Meet. Representing the county in the Division 1 girls field will be Tremper junior Tess Callahan and Indian Trail's team of junior Riya Patel, sophomore Janiyah Taylor, senior Alissa Taylor, junior Audrey Shreve, junior Grace Kozel, junior Kate Herrmann and junior Rachel Helmke. The Division 1 girls race is scheduled for 1:20 p.m., with the Division 3 boys race slated for 2 p.m. and the Division 1 boys race at 3:10 p.m.