The Uptown Lofts project is giving Kenosha a major facelift to the Uptown neighborhood, and that project now includes a critical and much-needed space for Kenosha's children.
During the Kenosha Area Business Alliance's annual Inspire Gala, held Friday, Oct. 14, at Journey Church, it was announced that the Uptown Children's Library will be the newest addition to the Kenosha Public Library system as part of the Uptown Lofts project, a hybrid retail and residential complex being built on 63rd Street, between 22nd and 23rd avenues.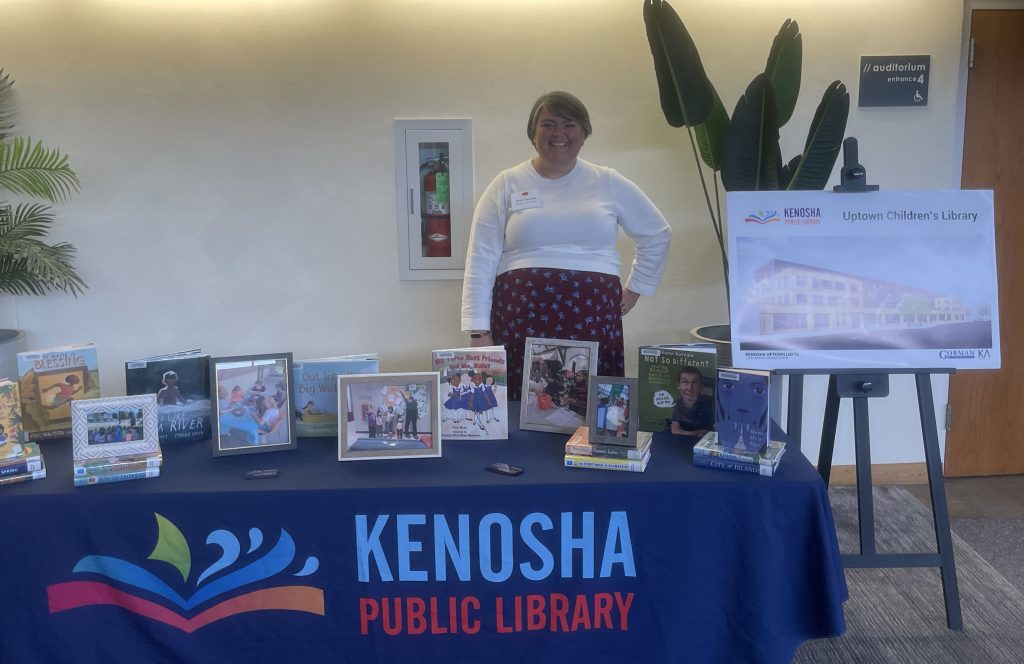 According to KPL Head of Community Programs and Partnerships Brandi Cummings, who was on hand in the Journey Church lobby Friday to give information on the project, the Uptown Children's Library will be a 7,000-square-foot space on the ground level of the Uptown Lofts and will be located right next to a grocery store and a restaurant.
Cummings said the new library is targeted to open in the spring of 2024. She said KPL has been "thinking about this for about seven years," so the redevelopment of Uptown by Oregon-Wis. based Gorman & Company, which is building Uptown Lofts, was the perfect opportunity to launch the new library project.
"We are super excited to be able to expand our presence in the neighborhood," Cummings said.
Space for children
The Uptown Children's Library satisfies KPL's desperate need for a place geared specifically toward children.
"For a long time, Kenosha Public Library has been looking at the needs and the desires of the community, and we know that a children's space is monumentally needed in this community," Cummings said. "Not just because of everything we've experienced in the last three years, but because we know to build self-direction, leadership, risk-taking and confidence in children, we need a space where they can play and learn at the same time."
KPL already has a location in Uptown at 2419 63rd St., and Cummings said that location will continue to operate after the Uptown Children's Library is opened. However, the current Uptown location has just 2,000 square feet of space, meaning children currently share an already small space with teens and adults.
Now, Cummings said, the current KPL location Uptown can be entirely devoted to teens and adults and the Uptown Children's Library can be dedicated just to children.
Cummings said KPL has already reached out to Betty Brinn Children's Museum in Milwaukee about bringing exhibits down to the Uptown Children's Library.
"We're looking at what sorts of skills and entrepreneurial skills we need to teach on that birth level, but also provide support and classes and resources for parents," Cummings said. "So our goal is to turn this space, not just into a library for the neighborhood, but rather a library for all the children of Kenosha.
"… We're just starting to get the word out. We've been doing surveys in the community with families, we're working on a survey with childcare providers and daycares, just to make sure that we do a needs assessment there, as well."
Funding needed
While Uptown Lofts is already under construction and the Uptown Children's Library project is a go, that doesn't mean KPL isn't still in need of some help from the community.
"While we're expanding, that doesn't necessarily mean our budget is," Cummings said. "And so we're really looking at our community to help us bring this dream to life."
The Kenosha Public Library Foundation and Friends of the Library are set up as non-profit 501(3)(c)s to fund KPL, so donations to those organizations are tax-deductible. Donations can be made by going to mykpl.info/donate, where the donations will go right into the Uptown Children's Library Fund.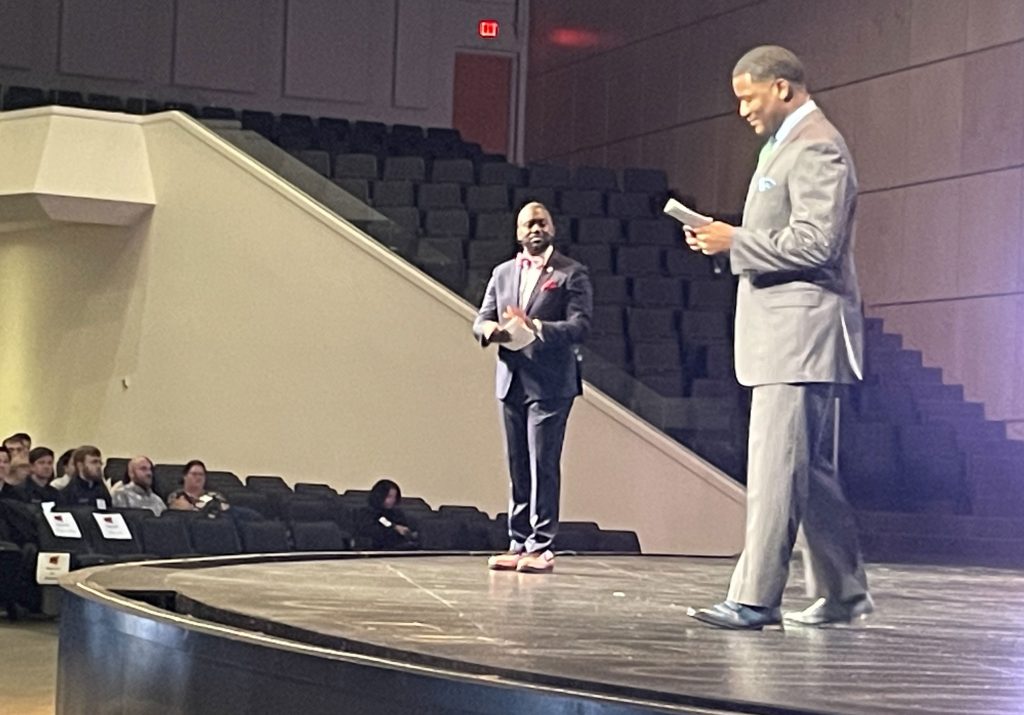 Additionally, books can be donated at any KPL location.
During Friday's Inspire Gala, emcees Brandon Morris of Building Our Future and Willie Jude II, Vice Chancellor at the University of Wisconsin-Parkside, announced the coming Uptown Children's Library project and that the KABA Foundation is making a $2,000 donation to the Uptown Children's Library Fund. Morris and Jude also held up some books that they will donate, too.
Then, Shoreland Lutheran graduate Shawn Seipler, a guest speaker at the Inspire Gala who's the founder and CEO of the social enterprise company Clean the World, pledged to match KABA's $2,000 donation to the Uptown Children's Library Fund.
It's all a great start, and anyone in the community can contribute. And if you're looking to donate books but you're not sure what to donate, Cummings said KPL can take a financial donation and get the books that are needed.
"We can have the experts do the work for you, so that we can make sure we're developing a diverse collection that's representative of our entire community and that no one feels left out or left behind," Cummings said.