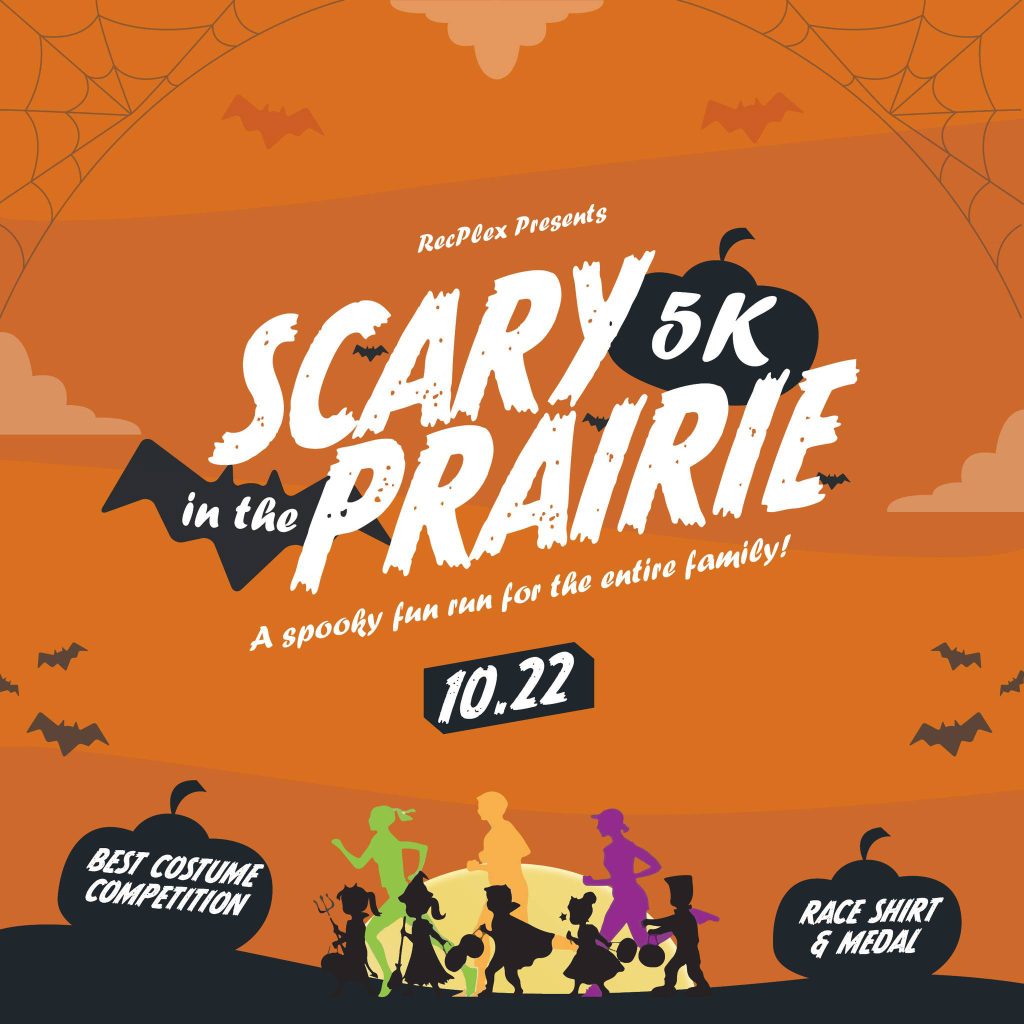 Registration is taking place for the Scary in the Prairie 5K Walk/Run on Saturday (Oct. 22) at Prairie Springs Park in Pleasant Prairie.
Online registration is available until noon Friday at https://www.runreg.com/scary-in-the-prairie-5k. In-person registration will be held from 4 to 4:45 p.m. Saturday. The event starts at 5 p.m.
The cost is $30.
The event is for all ages. All participants receive an event shirt and finisher medal.
Runners/walkers are encouraged to wear their favorite costume. The winner of "Best Costume" receives free registration to a future RecPlex walk/run event.
The race starts and finishes at the Wruck Beach Pavilion on the west side of Lake Andrea. Attendees are encouraged to use the parking lot south of the pavilion.
For more information, visit RecPlexOnline.com.