Jaden Wright had no problem rising to the challenge for the Tremper High School football team last week.
Actually, that's putting it quite mildly.
With the annual matchup against Bradford on tap last Friday, Oct. 7, at Ameche Field for Kenosha's biggest sports rivalry, Tremper found itself having to use a quarterback making his first varsity start.
Good thing for the Trojans that quarterback was Wright, who's a perfect description of the word unflappable.
In a fantastic performance, Wright — a junior — went 11-of-17 passing for 233 yards with two touchdowns and an interception, tossing the winning 57-yard touchdown pass in the fourth quarter to lead Tremper to a thrilling 27-21 Southeast Conference victory on Senior Night and snap an eight-game losing streak to Bradford.
Wright will also start the Trojans' 7 p.m. regular-season finale on Friday (Oct. 14) at Oak Creek, with his team needing a win to at least get into the conversation for a Wisconsin Interscholastic Athletic Association Division 1 playoff berth.
For his performance against Bradford in his first varsity start, Wright has been named this week's Kenosha.com High School Athlete of the Week.
Ready for his shot
By being prepared, Wright — whose first name is William but prefers to go by Jaden, his middle name — was ready to answer the call against Bradford.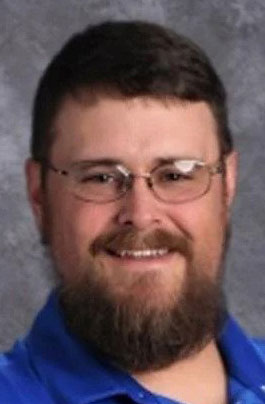 He has a close bond with fellow junior Mason Prozanski, Tremper's starting quarterback all season who went down with an injury late in a 27-7 win over Racine Park on Sept. 30 at Ameche Field, a week prior to the game against Bradford.
"For him, he's prepared all year," Tremper head coach Colin Zalokar said of Wright on Wednesday afternoon from Tremper's practice field. "That's the interesting thing, the interesting dynamic. We know that we've got two pretty good quarterbacks in this program, and it was a battle at the start of the year for who's going to win the job. They each have different strengths, they each have different weaknesses. Mason won the job, and rightfully so. He's a good quarterback, a good kid, a good leader, he was voted a captain as a junior for a reason.
"But Jaden never let that faze him. He helped the team in a lot of different ways, playing on special teams on Friday nights, but also being the JV quarterback so he could continue to learn. Each week, he continued to get better and better and better, which is what we expect of the kids. When his opportunity came, he was there, he was ready to go."
If he was nervous to make his first varsity start in a rivalry game, Wright certainly didn't show it.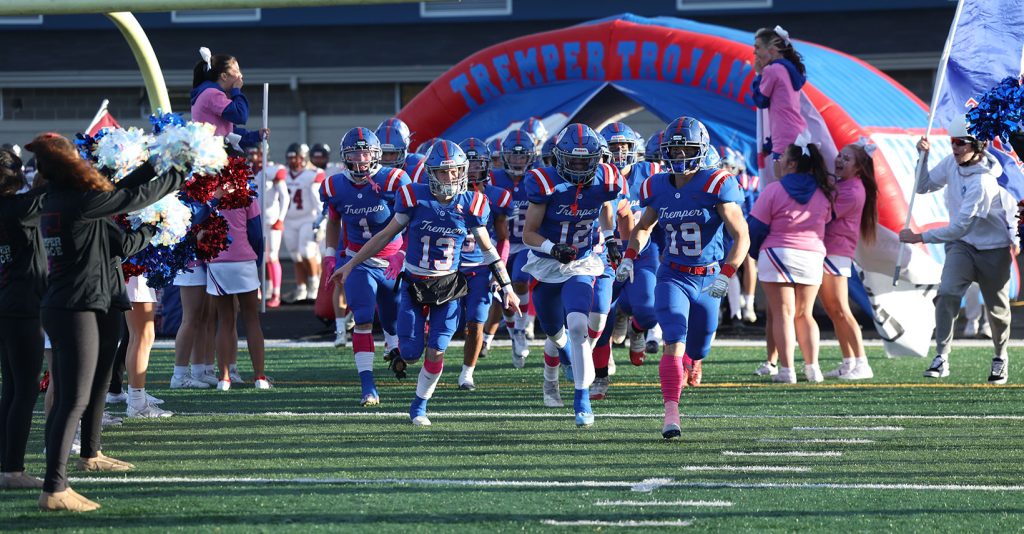 "I was a little nervous at the start, like (the) first snap," he said. "But once I got in the game, I just took a couple deep breaths.
"When I get on the field, I really don't think about anything but succeeding, really."
Zalokar said that quiet confidence is a trademark for Wright.
"When I use the word unflappable, I mean it to its extreme," Zalokar said. "His personality is just such that he doesn't get fazed. So when he knew it was going to be his time against Bradford, I asked him, 'Rivalry game, it's a big one. You good?'
"He goes, 'Coach, I got ya.' Exactly like that. Just, 'Coach, I got ya.'"
For Prozanski, who's had a solid season himself with 833 passing yards, 284 rushing yards and 11 total touchdowns, it certainly wasn't easy to be on the sidelines against Bradford. But he and Wright have played football together since they were young, so it was easy to support his friend and teammate.
"Just trust in each other," Prozanski said. "I've always trusted Jaden throughout everything, since CYC. I had no worries, I'm sure Coach had no worries. He knew that he was going to be the man.
"… Any time you can beat Bradford, I'm happy. … I tried to help him as much as I could, supporting him throughout the way."
The game itself was one of the more exciting contests in the rivalry's history.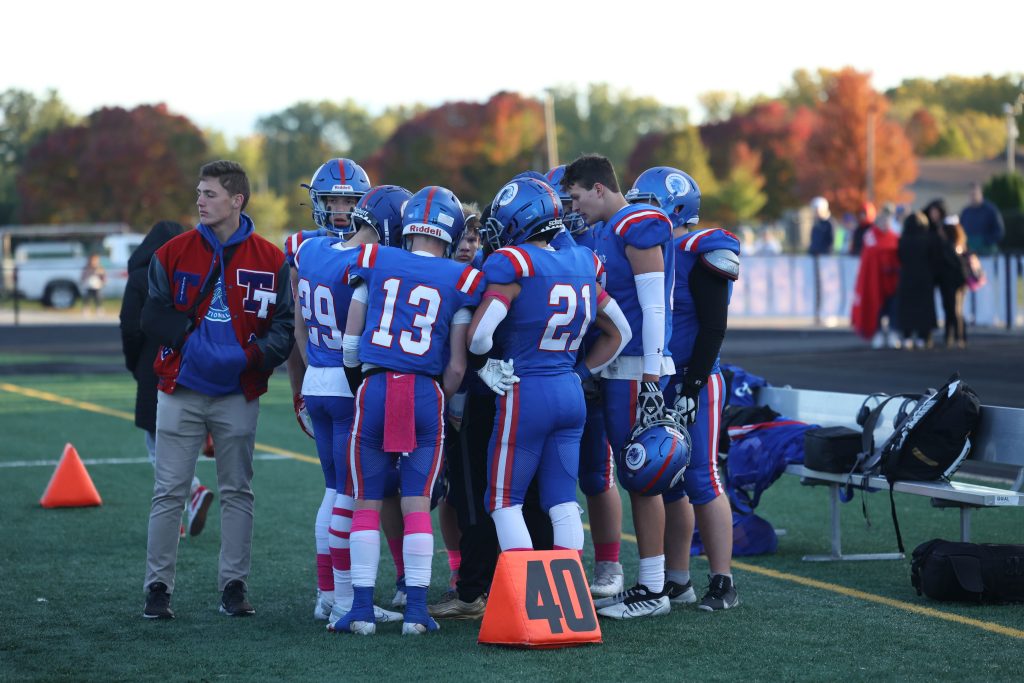 Wright tossed an 82-yard touchdown to senior receiver Jordan Parker early in the second quarter to give Tremper a 14-7 lead. Bradford rallied to take a 21-14 advantage, but Wright and the Trojans employed a hurry-up offense late in the first half and tied the game at 21-21 going into the break on senior Jacob Schulte's 2-yard scoring run.
The score remained deadlocked at 21-21 through the third quarter, as the teams traded turnovers, then the Trojans took the lead for good with 8 minutes, 5 seconds left in the fourth.
With Tremper facing a third down in its own territory, Zalokar said the Trojans called a "stick route" out of a three-receiver combination. Wright made the correct read and found sophomore receiver Logan Archie for a first down.
But it turned out to be much more, as Archie broke a couple tackles, found himself in the clear and cruised down the sideline for the go-ahead 57-yard touchdown. The Trojans' defense then kept it that way with a late goal-line stand.
"It was like, 'Hey, we've got this route combination we think is going to work, let's just go get the first down,'" Zalokar said of the winning touchdown. "Next thing you know, we're scoring. Boy, does that take the pressure off."
Said Wright: "I thought he was going to get tackled, because it was like two guys right there. I thought he was just going to get a first down, and then I saw him running, just running down the sidelines. It was a good feeling."
Chance for playoffs
Tremper concludes its regular season with a very difficult challenge at Oak Creek, which is tied with Franklin atop the SEC standings and was ranked No. 9 in Division 1 in the latest WisSports.net state coaches poll.
But if the Trojans can pull off the upset, they have a chance to sneak into the playoffs for the first time since 2010. At 2-4 in the SEC (3-5 overall), Tremper can't gain automatic playoff eligibility, since they can no longer finish with a winning conference record.
Typically, however, there aren't enough teams that qualify automatically to fill out the full WIAA playoff field, so a number of "at-large" berths are given to teams based on a series of tiebreakers.
Victories over opponents with winning records go a long way in those tiebreaker scenarios, so if Tremper can find a way to get to three SEC wins by defeating an Oak Creek team that already has five SEC wins, the Trojans could be in a strong position to get back in the playoffs if there are spots left.
The WIAA playoff field will come out Saturday during a live reveal show on Bally Sports Wisconsin from 10 to 11 a.m.
Zalokar said he hasn't shied away from talking to his team about the playoffs this week. Perhaps beating Oak Creek is a tall order, but the Trojans have been in every game so far this season.
"We haven't shied away from that," Zalokar said. "We've told the kids that we're guaranteed nothing. But if there's open spots (for the playoffs) and we get this win, we have some very strong tiebreakers that go in our favor.
"… That's been our goal all season, Step 1, make the playoffs. Oak Creek's going to be a good team. We're going to have to come and play like we have the last two weeks where we're locked in and focused for the whole game. But if we do, we've been in every game, so I give us a chance."
Tremper will have to accomplish its goals now, of course, with Wright under center. He acknowledged he's watched more film this week in preparation for Oak Creek and knows that the Knights now have some film on him to prepare better themselves.
But don't expect Wright to be one bit intimidated.
"They can be ready all they want," he said. "I'm going to play my game."
"5 Questions with" Jaden Wright
Favorite food? "Probably orange chicken."
Favorite movie? "Favorite movie? Probably 'Maleficent.'"
Favorite musical artist? "I'd have to say my dad (Wiliam Wright), Lake Effect. … Lead guitarist in Lake Effect, it's a local band in Kenosha. … Rock music. Not hard rock, like in the middle of hard and soft."
Favorite athlete? "It's got to be Aaron Rodgers."
Where do you see yourself in 5-10 years? "I'm trying to get a scholarship. That's always my goal. But if that (doesn't) work, I'll probably go to the military. Army, with my buddy William Harris."