No matter the size of your business, the industry in which it operates, or its physical location, your information is incredibly important. Business data includes financial history, sales numbers, client contact information, digital analytics, and login credentials — all valuable assets that drive the success of most companies.
That explains why cybercriminals go to great lengths to break into IT systems and steal business data. In 2022 alone, the ride-sharing app Uber has been hacked, the media server Plex had millions of customer records stolen, and the digital currency platform Ronin lost more than $500 million in cryptocurrency.
The methods used to steal such data vary, too. Ransomware remains a popular tactic for many scammers. Ransomware encrypts all the files on an individual device or network of computers, and then demands that a ransom be paid to decrypt the information.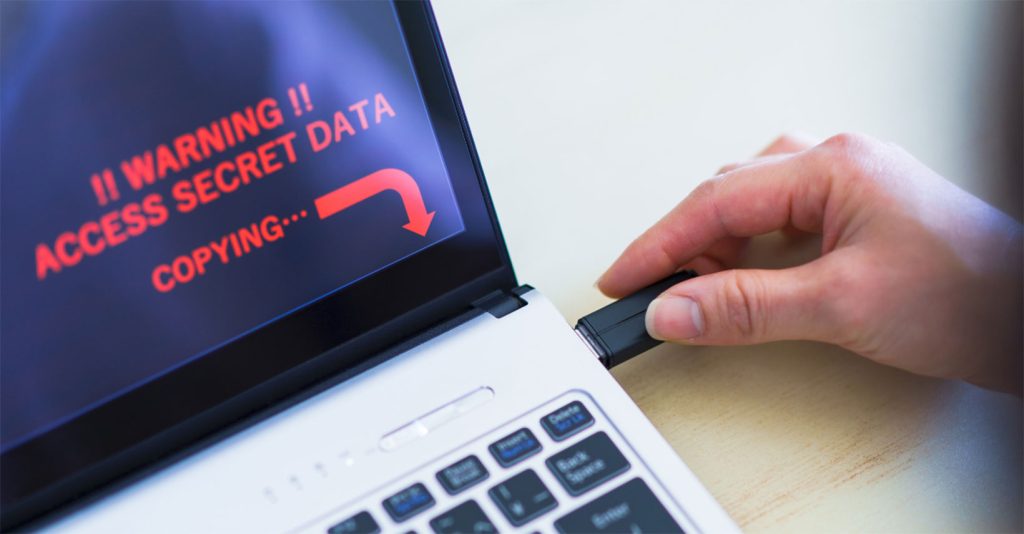 Hackers who rely on ransomware are often blunt and upfront about their attacks, displaying a screen on affected computers that announces the encryption or even demands that users call or chat with them to regain access.
Phishing scams are also commonly used for cyberattacks. Phishing involves tricking unsuspecting users into clicking an illicit link or opening an infected email attachment. This installs malware or viruses on a computer, providing hackers with back-door access to protected information.
These strains of suspicious malware or viruses often operate quietly in the background of a computer or network, setting off no obvious alarms. This allows hackers to maintain illicit access and surreptitiously hack into email inboxes or financial accounts without a business knowing it.
So how can you protect your business data?
Free consumer options are everywhere — but they usually don't include the level of built-in security that many businesses require. The comprehensive data backup services offered by CMIT Solutions, on the other hand, back up data in a regular, remote, and redundant manner. This means you have several copies of business data stored in different locations on different types of backup media to prevent both manmade disasters like cybersecurity attacks and natural disasters like fires, floods, or hurricanes.
What should data backup services include? Here's what CMIT Solutions recommends to its small and medium-sized business clients across North America.
1. A customized plan tailored specifically to your business. Any good data backup plan should start by assessing your information assets and addressing your particular needs — not trying to force a one-size-fits-all solution on your company. Common questions in in a data backup assessment include:
What business data assets are most vulnerable to compromise?
How long can your business operate without access to its information?
How quickly could you recover data after a cybersecurity attack?
At CMIT Solutions, we get to know your business by asking personalized questions so we can build the right data protection and recovery plan for you.
2. Implementation that doesn't disrupt day-to-day work. Depending on your company's needs, we provide different types of hardware and software to protect different types of data. Some businesses need both onsite physical data backups and off-site cloud-based imaging. Some businesses like to know when automatic processes will run each day, while other businesses just want a weekly or monthly report on how backups are performing. But all businesses agree that data backup should run seamlessly in the background, protecting information without altering regular operations.
3. Reliable IT support. Some technology companies set up data backup protocols once and then disappear. At CMIT Solutions, we take a more proactive approach to IT support, managing your information and your backups with the same kind of careful consideration we extend to our own data. And when problems occur — as they inevitably will in these complex digital times — we are available 24/7 to resolve any problems.
4. Scalable, flexible, and recoverable solutions. Another benefit of proactive support is CMIT Solutions' commitment to growing or changing your data backup situation as your business grows or changes. We can help you proactively plan for data growth, additional hiring, and business expansion so that you never run out of storage space or bandwidth. Similarly, we always make sure your data is recoverable and restorable at a moment's notice so you never have to worry about losing access.
What else sets CMIT Solutions apart? Your data receives protection from far more than just a local representative. Each CMIT Solutions office is independently owned and operated and is also supported by a North American network with more than 250 locations and 800 technicians.
If you have multiple locations or remote staff that need comprehensive data support, we can provide it. If you need help with short-term solutions or long-term planning, we can help. If you need a committed partner who will keep working until your problems are solved, we are ready to step up.
Our commitment to service and ability to deliver cutting-edge data backup solutions is unparalleled. Contact us today for all of your information protection needs.