The best high school golfer this town has ever produced delivered the city's oldest high school its first girls state championship on this date (Oct. 11) in 2005.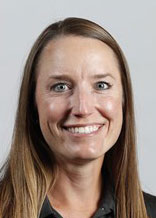 Few, if any, Kenosha high school athletes dominated their sport the way Werwie did between 2003 and 2006.
So good was Werwie she was able to lead Bradford to a WIAA Division-1 state championship in her junior year of 2005 with a record score (36 holes) of 143 at University Ridge in Madison. This remains the first and only time the program has advanced to the state meet.
"To this day, it is still, by far, one of my all-time favorite golf moments," said Werwie, who played for three years on the LPGA Symetra Tour after competing at the University of Wisconsin from 2007-08 to 2010-11.
This crown carried a bit of historical significance as well.
This state championship, thanks to Werwie, Kate Borman, Gianna Tenuta, Sara May, Jessica Retzlaff and coaches Carlotta Miller and Raeellen Thomson, was the first by a Bradford girls team and only the second by a girls team representing the Kenosha Unified School District. Months before the golf glory, the Kenosha Combined gymnastics team, a squad composed of athletes from Bradford and Tremper, claimed KUSD's inaugural girls title.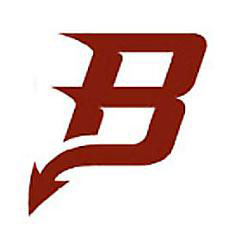 "Our ride home was nothing short of cheering and singing," Werwie said. "Once we arrived back in Kenosha, we had a fire truck and police escort back to Bradford. So many students, family, friends and staff were there to celebrate with us. The song 'We Are The Champions' was blaring and everyone was high-fiving one another and cheering. We wrote ourselves into the history books in 2005 and it was a golf moment our whole team will always remember."
In order to win state, Bradford had to get state, which was no easy task.
Competing in the rugged Nicolet Sectional at Fire Ridge Golf Club in Grafton, Bradford, with Werwie the medalist at 72, earned a trip to state by finishing second two strokes behind Brookfield Central and one ahead of Divine Savior Holy Angels.
"Getting to state as a team was always a dream of mine whenever I would be at other high schools and see their championship trophies," Werwie said. "Our sectional was always tough as we were up against Brookfield Central and DSHA, which were good golf schools.
"I'll never forget that we were at Fire Ridge and I had just finished playing and was heading over to the scoreboard to turn my scorecard in. After waiting some time, they were finally writing the numbers and I can still see the red number 3 being written for our last number in our score compared to the 4 for DSHA. We shocked everyone at that sectional and we were state bound."
The state tournament did not start out ideally for the Red Devils.
Bradford sat in third place at 335 behind Middleton (329) and Waukesha Combined (330) after the first round.
Werwie, the reigning state champion competing in her third state meet, was unfazed.
"I don't remember too much about our first round other than the note I wrote to my teammates that night," said Werwie, who shot 71 that day. "I wrote everyone saying we would play well and that we were going to win tomorrow."
She was spot on.
Bradford won with a 660, four shots ahead of Brookfield Central.
Werwie shot a sterling 72 over the final 18 holes with her teammates each shaving at least two strokes off their first-day score.
"It truly was a total team effort," Werwie said. "We had the perfect mix of personalities and practices leading up to this day. My individual win was even more special because I could celebrate that win with my teammates by my side. I've always been a competitive person and I definitely wanted to be a back-to-back state champion. I was able to accomplish that goal and set a new state scoring record.
"I remember celebrating at University Ridge with all our parents, but the team win truly meant more. I won in 2004 and knew the feeling of what it felt like to be a state champion and that's why I feel our team win was more meaningful. My teammates were able to have that experience and be state champions, too."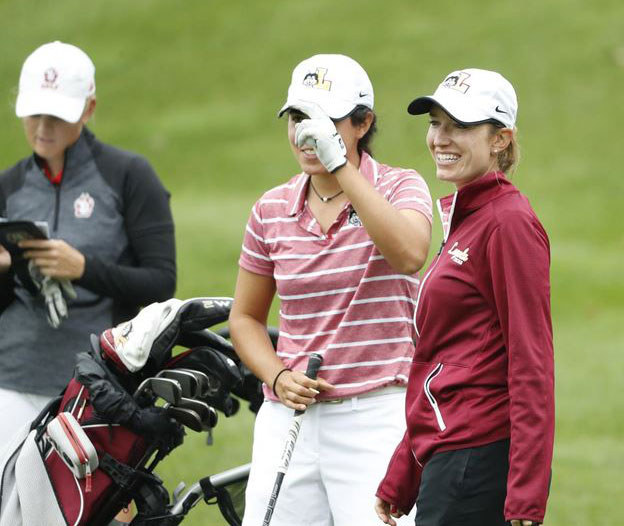 On Day 2, Borman shot 80 while fellow senior May had an 85 and Tenuta, a freshman, carded an 88.
The moment Werwie learned Bradford was going to be the state champion was an emotional one for her.
"The (second) day resulted in memories that I still smile at today," she said. "I had finished my round and was standing behind the 18th green. My scorecard was signed and as I was talking to a reporter I was told by Steve Knecht, our athletic director at the time, that we had just won the team state title. At that moment, I couldn't speak and tears started to fall. It was a moment that I wasn't sure would happen in my high school career.
"After finishing the interview, I made my way back to the clubhouse and the celebrating was officially starting. My teammates, Kate Borman, Gianna Tenuta, Sara May, Jessica Retzlaff, coaches Carlotta Miller and Raeellen Thomson and I hoisted the championship trophy and it was a moment we would forever have as a team."
The next year, Werwie finished as the state runner-up before embarking on a career at Wisconsin where she lettered four years and ranks fourth all-time in scoring average.
After spending four seasons as the head golf coach at Loyola University in Chicago, Werwie was named the Director of Golf at UW-Parkside in August. Her success at Bradford plays an important role to this day.
"I feel having that moment in high school provides me an opportunity to understand the excitement that recruits are going through," Werwie said. "When I look back on everything from high school all the way to present day and where my golf career has led me, I've had a lot of amazing and memorable golf moments. I think this team win was extra special because we were the underdogs and we came back with the Cinderella win."