No matter the circumstances, the game of golf is always a mental challenge. Adding the weight of expectations to that already-heavy burden only makes succeeding in the sport that much more difficult.
So far this season, the Westosha Central High School girls golf team has handled that burden with aplomb.
Last fall, the Falcons capped a magical 2021 campaign by winning the Wisconsin Interscholastic Athletic Association Division 1 state team championship at University Ridge in Madison. While you couldn't say winning the state title last year was an upset, considering all the talent the program has, it could rightly be classified as a little unexpected, since the Falcons didn't even win their regional or sectional prior to winning the state title.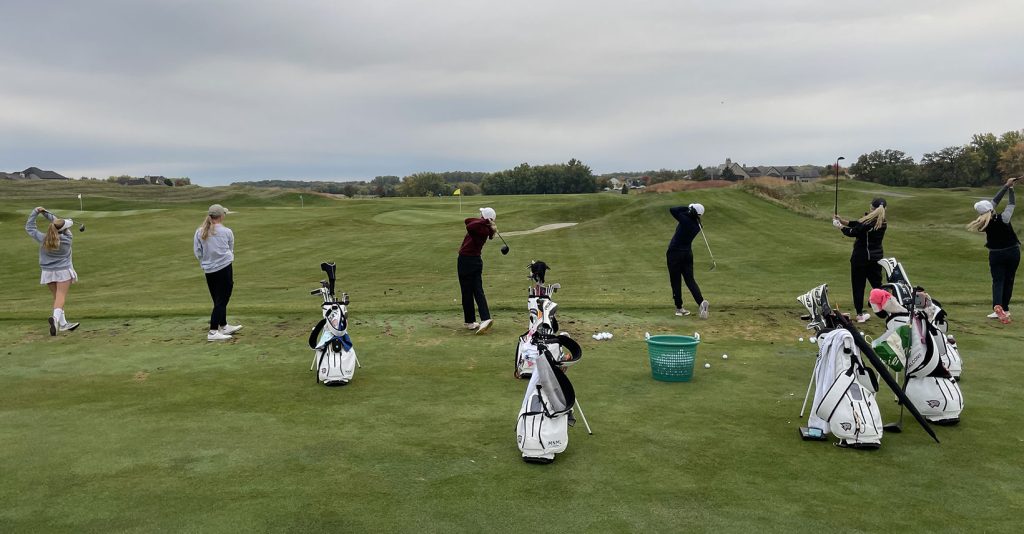 But this season, things have been different. Central returned all of its top four players from last year's state championship team and have been ranked No. 1 in Division 1 all season in the Wisconsin Golf Coaches Association state poll.
Then, the Falcons went super low in their first two tournaments this season back in August, which raised the expectations even higher. And while there have been some bumps along the road, they've largely met them.
Central won the Southern Lakes Conference title, then they placed second to SLC nemesis Union Grove in a regional at Ives Grove Links in Sturtevant on Sept. 29. That still easily advanced the Falcons to a sectional on Monday, Oct. 3, at Janesville Country Club, where they accomplished something they didn't last season by claiming the sectional title with a 13-shot victory over Union Grove.
"We started off the year really hot, kind of hit a little lull once school started, but I like where we're at right now," Central head coach Ryan Dahl said Thursday afternoon as the team practiced at The Club at Strawberry Creek in Kenosha. "The mentality that they had at sectionals was just a little bit different. They were just a little bit more focused.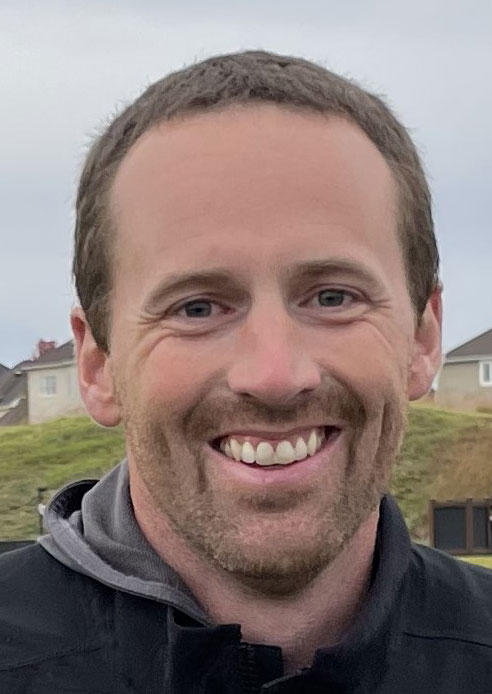 "Not to say they aren't focused all the time, but you could just see their demeanor had changed, and then they played like that throughout the day."
The Falcons will now head back to University Ridge to defend their state title next week Monday and Tuesday (Oct. 10-11) with 18 holes scheduled each day for 36 total. They'll also be attempting to win the third WIAA girls golf state team title in Kenosha County history, joining Central last season and Bradford in 2005, when the Red Devils were led by Carly Werwie-Swartz, now the Director of Golf at the University of Wisconsin-Parkside.
For Central, the feel at the State Tournament this year will certainly be different than last year.
"Last year, we were happy to make it," said Central's No. 3 player, senior Elle O'Reilly, on Thursday. "This year, I think there's more of an expectation to perform well. But I know (Coach) Dahl had mentioned earlier, I do think that our team performs well under pressure. So I think it'll be fun just to see.
"There are definitely some really good teams this year. The competition's going to be very, very intense."
But Central definitely has an edge this season, because the Falcons know what it's like to handle the stress of competing for a state title and coming out on the other side.
"That's kind of what I saw from them at sectionals, is just that demeanor that they had at the State Tournament on the second day (last year), when they were just even keel, just went about their business, and there (were) never the highs and lows," Dahl said. "I think for them, throughout (this) year, playing with expectations has been a little bit different.
"Last year we were the underdog, and then we shot two amazing rounds the first rounds of the year, and expectations were like, 'Oh, this is different.' So them learning to handle those expectations, you can start to see them be OK with the expectations and (having) a bullseye on our back."
Walkers lead the way
Once again, the Falcons have been driven all season by their dynamic junior and twin-sister duo of Kylie Walker at No. 1 and Katelyn Walker at No. 2.
For both Walkers, next week will mark their third consecutive appearance in the State Tournament.
As freshmen in 2020, both qualified individually, though the Falcons just missed qualifying as a team that year. Kylie actually led the individual field after the first round in 2020 before eventually tying for third, while Katelyn had a strong second round that year to place 22nd.
Last year, in addition to leading the Falcons to the team state title, Kylie tied for fifth individually and Katelyn placed ninth.
So, especially for Kylie, winning a state individual title is also on the table next week, in addition to helping the Falcons repeat as a team. But she said that won't change how she or her teammates approach their rounds next week.
"We're just going to try to take the same approach as last year," Kylie Walker said Thursday. "We're going to try to not put too much pressure on ourselves, just play it like a regular day of golf.
"… As a team, we've decided that, just don't look at the scoreboard, don't get nervous about anything. Just play your game, don't worry about what the rest of the players are doing, and just follow through."
However, at some point, the Walkers might have to look at a leaderboard. If the Falcons need to get aggressive and fire at some pins down the stretch next week, Dahl knows it'll be those two who the team must lean on.
He's confident they'll rise to the challenge.
"We were fortunate enough at regionals, we were down four or five strokes going into the last two holes," Dahl said. "So it was, 'All right, time to put the pressure on and be really aggressive.' And they responded really, really well. We didn't end up winning, but we put ourselves in positions to make birdie putts and put some pressure on (other teams).
"So I was really happy to see that and know that, OK, if it does come to that point on the second day (of state) and we're on (hole) 14, like, 'We're down five, we've got to go,' they can handle that mentality and that pressure."
Still, as much as the Walkers are relied on to shoot low scores, winning a state team title takes everyone. One of the reasons the Falcons accomplished that last season was because O'Reilly fired an 82 on her final round and tied for 33rd and No. 4 player Chloe Brown carded an 86 on her final round and tied for 36th.
O'Reilly and Brown, now a junior, will need to have strong performances again at state next week for Central to repeat. And though only the top four individual scores are counted in the team totals, sophomore Emily Mallace will be playing as the Falcons' No. 5 golfer, and a strong performance by her could always bring in a surprising score.
"I think it's a huge team effort," O'Reilly said. "This year, we've had times where our team chemistry is off, and we definitely shoot significantly higher in those situations. When our team chemistry is on, we play really well, just like seeing each other from the other fairway and giving people a wave, like, 'You're doing good.'
"Stuff like that is definitely motivating, and it definitely makes you play better. Along with that, for me specifically, I know that when I'm playing, I'm playing more for my team than I am for myself. As the (No.) 3, that's kind of my job for the team. I think the team aspect is huge. I think that's what wins championships."
There also shouldn't be any issues with course management for the Falcons next week. They'll play a practice round Sunday at University Ridge and played there once during the regular season each of the last two seasons, once during a practice round this past summer, and, of course, at last year's State Tournament.
"They know what the course is," Dahl said. "They know what stretches kind of give us a little bit of trouble."
Home on the range
Central uses Brighton Dale Links in Kansasville as its main practice facility, but the Falcons are able to occasionally use Strawberry Creek, thanks to a nice membership hookup.
The Walkers and O'Reilly all live in Strawberry Creek, so their homes are literally right on the course.
"It's nice to be able to just walk out on the course whenever you want and be, like, one hole away from the range," Katelyn Walker said.
The girls golf team will also be trying to add even more hardware next week to what's already been an incredible run of athletics for Central, starting with last school year.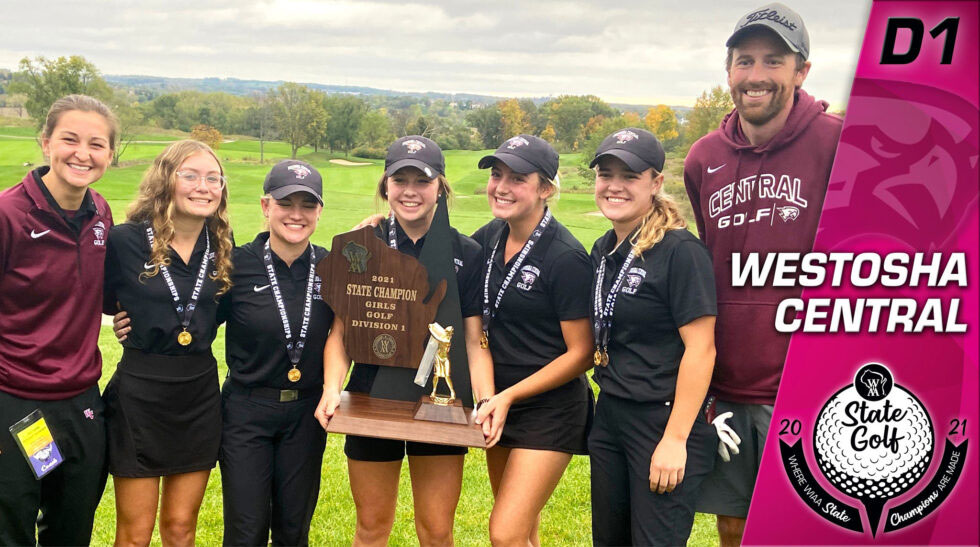 Last fall, the girls golf team won the WIAA Division 1 state title and the boys volleyball team was the WIAA Division 1 state runner-up. Last winter, the boys basketball team reached the WIAA Division 1 State Tournament. Then last spring, the baseball team also reached the WIAA Division 1 State Tournament.
Then, so far this fall, the girls golf team is back at state and the football team got off to its first 4-0 start in decades and was looking to secure its first WIAA playoff berth since 2010 by winning one of its final two games.
That doesn't even include the myriad of successful individual athletes and other teams that have achieved success in their own right, despite falling short of state, for the Falcons since the start of the 2021-22 academic year.
"We've all accomplished so much, and it's kind of cool that we have this community of just hard-working athletes, and we can all share something and connect," Kylie Walker said.