"The Little Caring Boy."
It is a perfect way to describe Jaxson Thomas of Kenosha.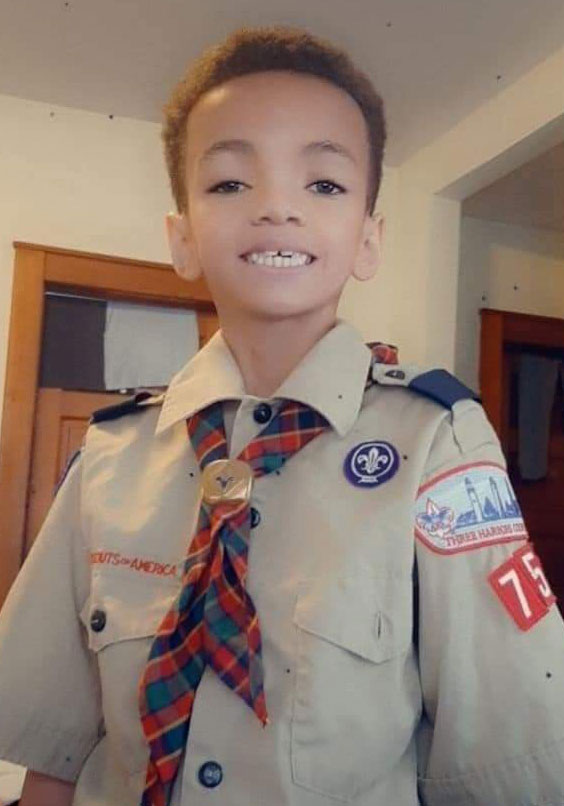 "I call him that because he just loves to give," said his mother, Autumn Thomas.
The 10-year-old Cub Scout, who is known as a cheerful helper at Great Lakes Church and the local nonprofit God's Kitchen, took his giving and caring nature to another level recently.
Jaxson has a friend, Katalina Shope. He met the 7-year-old through his godmother, Amanda Hanson.
In mid-July, Katalina suffered an unthinkable tragedy when she lost both of her parents less than two weeks apart. Katalina, who is called "Katty" by family members and friends, is currently being raised by her grandmother, Vickie Hunt, who is disabled and living on a limited budget.
"Jaxson was playing over there in the summer and he came home and said, 'Mom, she's really, really sad,'" Autumn Thomas said. "I was trying to explain to him the best way I could — like a kid version why she's upset. He said, 'Can we make her a basket with her favorite things?' I told him of course we could.
"When he woke up the next day, Jaxson being Jaxson said. 'I feel like God is speaking to me and we need to do more.' He said, 'I'm going to call Miss Arnetta.' He loves Miss Arnetta. She's so good with my son. She said, 'Jaxson, whatever you need, whatever you want, we can make it happen."
Thanks to Jaxson and "Miss Arnetta," otherwise known as Arnetta Griffin, the founder of God's Kitchen, Katalina's Day is taking place from noon to 3 p.m. Saturday, Oct. 15 at St. Anthony's Church, 2223 51st St.
The giant playdate is being held for Katalina "to help put a smile on her face and shower her with love." There will be free food and a bouncy house for the kids.
Katalina and Jaxson will arrive via party bus.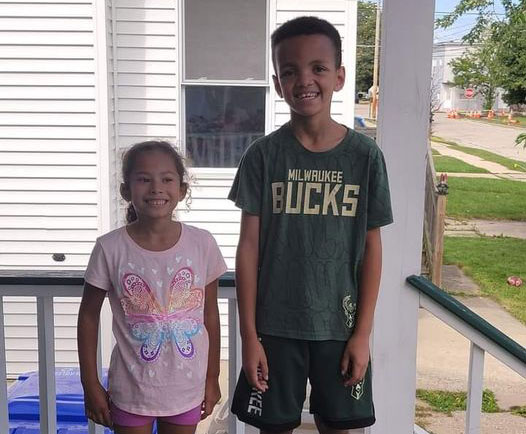 Donations are being accepted. Suggested items that would help Katalina include winter clothes (size 6-8) and shoes (size 1-2). Cash donations are welcome to help purchase a new daybed, bicycle and roller skates.
Katalina's favorite colors are pink, purple and teal. She loves roller skating. She loves watching movies. "Encanto" is her favorite. She also loves Elsa from "Frozen."
All gifts and donations are asked to be brought to the event — an event that started because of Jaxson Thomas, who has been selected as the Kenosha.com Kenoshan of the Week.
Why did Jaxson want to help Katalina?
"Because she's my friend," he said. "I would do anything for my friend."
When told he must really like helping people, Jaxson was quick with a response.
"That's what I do, normally," he said matter-of-factly.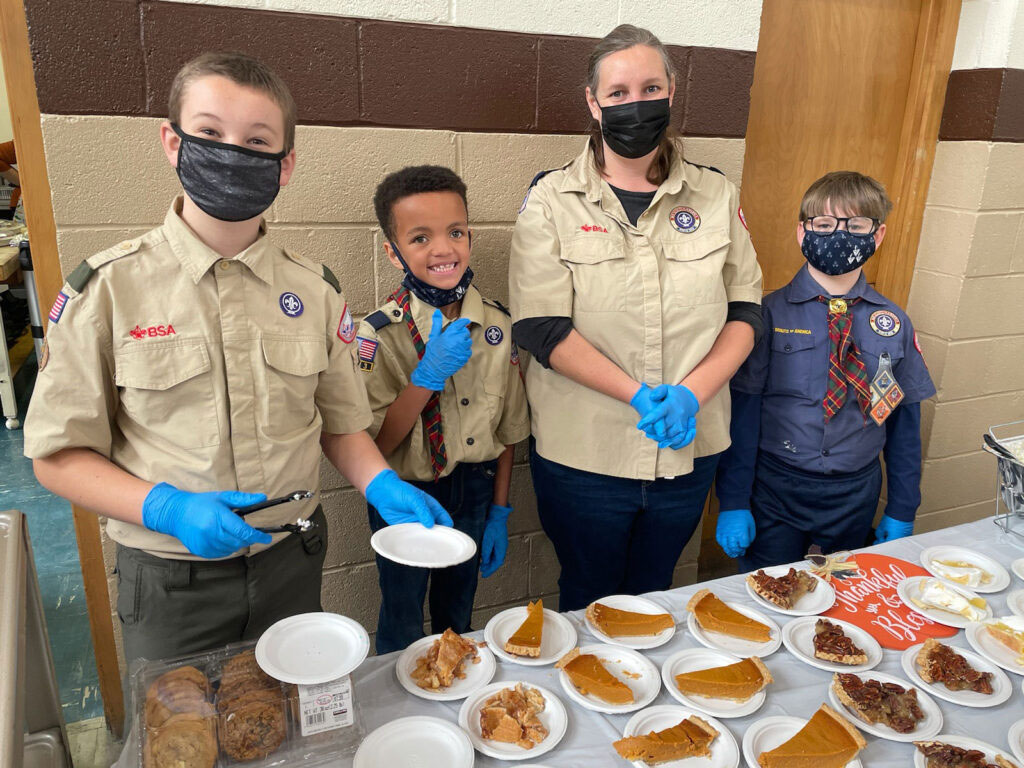 Griffin said we need a few more Jaxsons in the world.
"I just love Jaxson," she said. "Jaxson always helps me and helps God's Kitchen. He definitely has a caring spirit."
Just like he did last year, Jaxson plans to volunteer at the God's Kitchen Thanksgiving celebration on Nov. 19.
A fifth-grader at Open Wings, Jaxson has been diagnosed with autism ADHD, according to his mother.
"For him, recognizing his feelings is hard, but recognizing everybody else's feelings is not hard," she said. "I don't understand it, but I just encourage him that it's always better to not dwell on the bad things.
"He loves to help people. I just encourage him in that way. I'm very proud of him."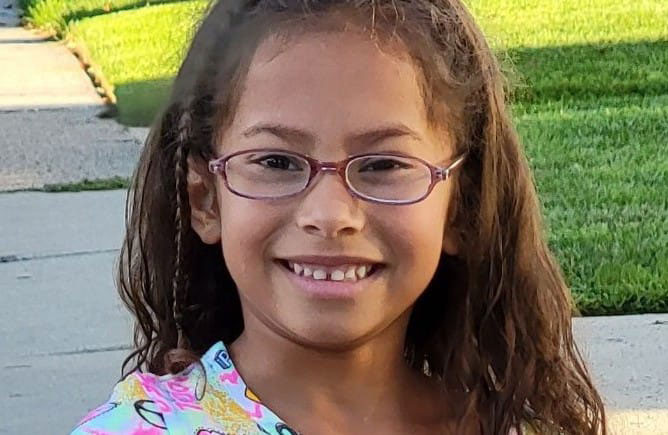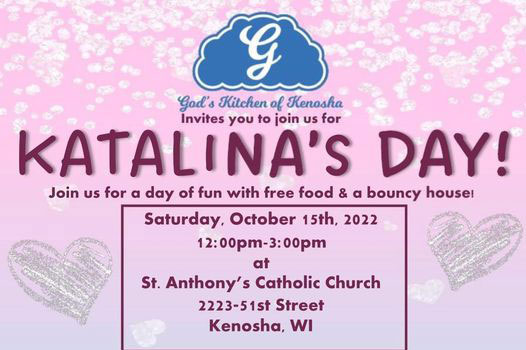 If you are interested in contributing to Katalina's Day, contact Arnetta Griffin at 262-997-7136 or Godskitchenofkenosha@gmail.com.
NOTE: To nominate a Kenoshan of the Week click here or email Andrew@Kenosha.com.