The Restaurant:
Sunnyside Club, 7517 22nd Ave., is THE south side neighborhood bar where lifelong Kenoshans meet to share a beer and some fried snacks.
The Featured Dish:
Breakfast Burrito — A Sunday morning pop-up style build-your-own burrito bar.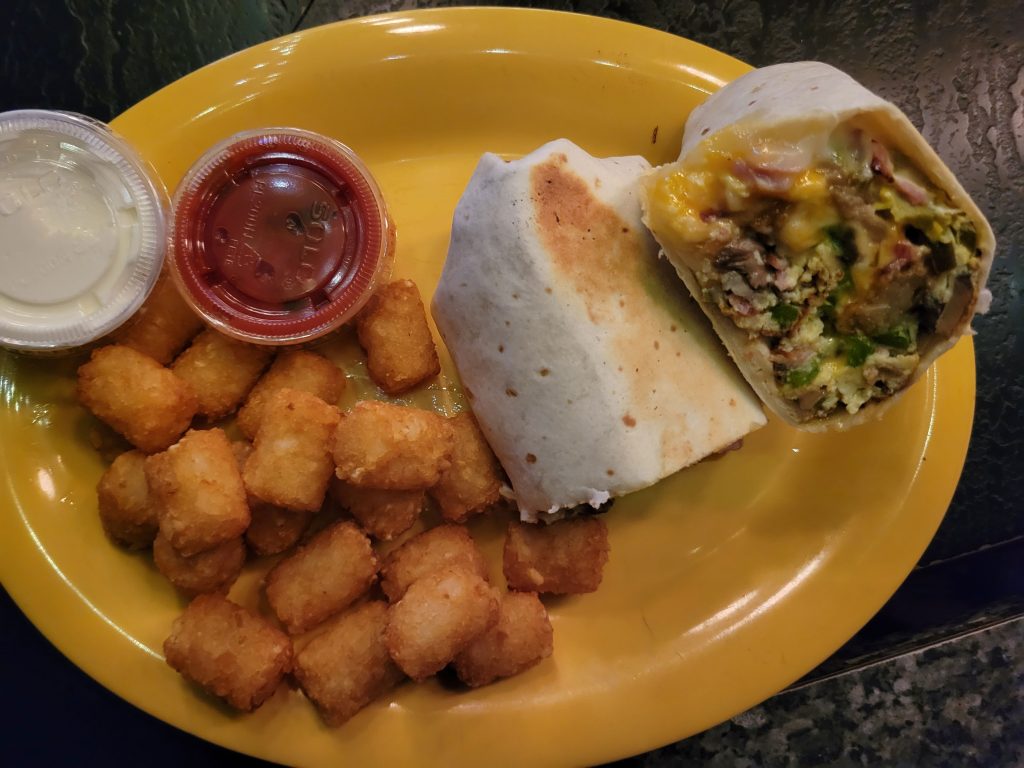 The Flavor and The Story:
Sunnyside Club has been one of Kenosha's favorite watering holes since what seems like the beginning of time. 
Its south side location and mix of neighborhood pub/party bar atmosphere has made it a destination for Kenosha lifers, transplants, and even day trippers since before I was born. 
Despite the giant signage establishing Sunnyside to passers-by as a "super bar," it's always been known for low cost, approachable bar food.
While the concept has remained unchanged over all these years, a more recent menu offering has been drawing large, local crowds every Sunday morning during the NFL season.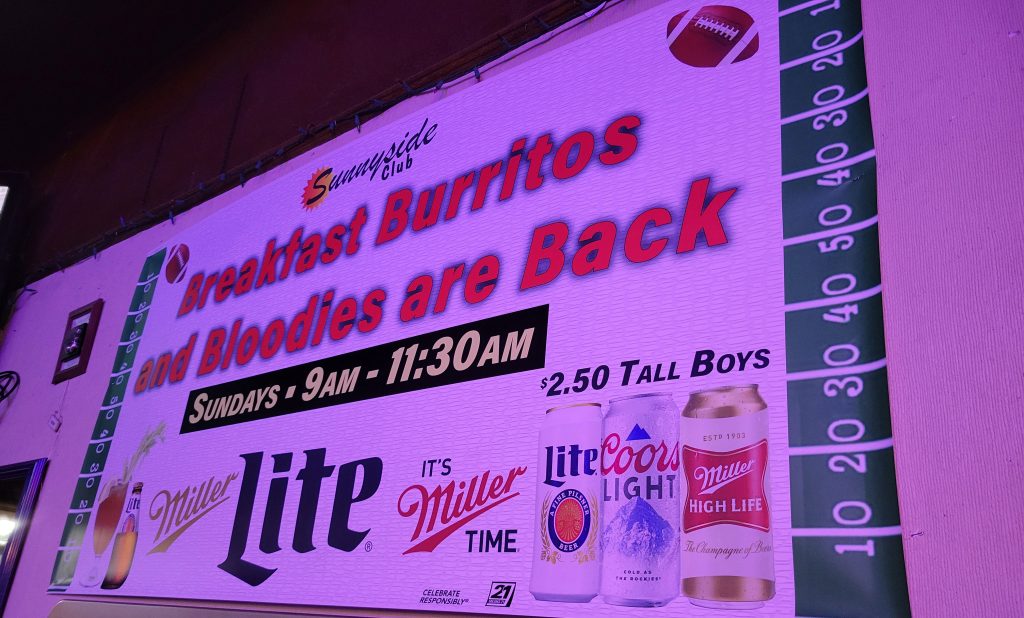 I had been told by friends at least 20 times that I needed to make it to Breakfast Burrito Sunday but it never worked out until recently.

I had no idea what I'd be walking into or just what I had been missing. 
Normally, a visit to Sunnyside involves finding a seat and ordering with a bartender. When we walked in the door, there was a line of people. So, as newbies, we just joined it.

It turns out the breakfast burritos have become so popular that there is sometimes a line to the door to order. Don't worry, though. It moves fast. We made it to the front within five minutes. 
As we approached the counter, i could see that the back grill was absolutely full of at least 25 burritos being cooked. 
We took advantage of our time in line to ask a few regulars for pro tips before it was our turn to order.
Here's what we learned:
You can put as many ingredients as you want in your burrito and they are all cooked to order, so customization is welcome.
Tater tots – they are a side but the best way to order is to ask for them on the side AND inside your burrito. 
Most importantly, you can't go wrong. 
The breakfast burritos are a giant meal, cooked well for a pretty darn reasonable price.
As a bonus, the folks that come to Sunnyside on a Sunday morning are a pretty friendly bunch and you're bound to make a friend while enjoying a great meal.
The Breakfast Burrito is available every Sunday during the NFL season for $8 with one meat or $9 with as many as you'd like. 
SunnySide Club is currently open for dine-in and carry-out. This dish and the entire menu can be viewed online at SunnySideClub.com.