Society's Assets, with support from the Kenosha Lions Foundation, is sponsoring its fourth annual National White Cane Celebration Day event on Saturday, Oct. 15 in downtown Kenosha.
The free event, open to all ages and disabilities, is dedicated to helping raise awareness for the visually impaired.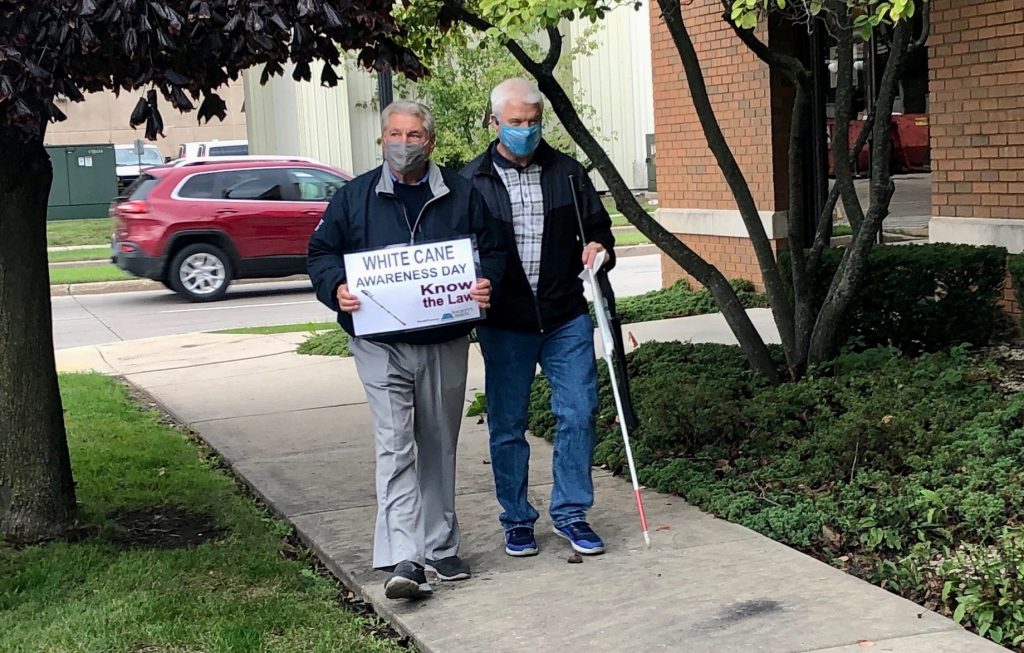 "We are spreading the word about white canes, those who use them, traffic laws, and accessibility in our community," said Tami Frentzel, Independent Living Coordinator at Society's Assets.
The event begins at 11 a.m. at Society's Assets, 5455 Sheridan Road. Participants can register for door prizes and choose a walking route, which begins at Society's Assets and ends at the Wyndham Garden Hotel, 5125 Sixth Ave.
An information session with refreshments will take place from 12:30 to 2 p.m. at the Wyndham.
Those interested in participating should register before Friday (Oct. 7) by contacting Frentzel at 262-925-6097 or email at tfrentzel@societyassets.org.