Khaila Wilcoxon can pinpoint the moment in her life when she knew that she was meant to be on stage.
As a sophomore in high school, the 2014 Indian Trail graduate cut short a promising basketball career in favor of musical theater. She landed the role of Kala in the Kenosha Unified School District's production of "Tarzan" at Bradford.
"It was life-changing," Wilcoxon said.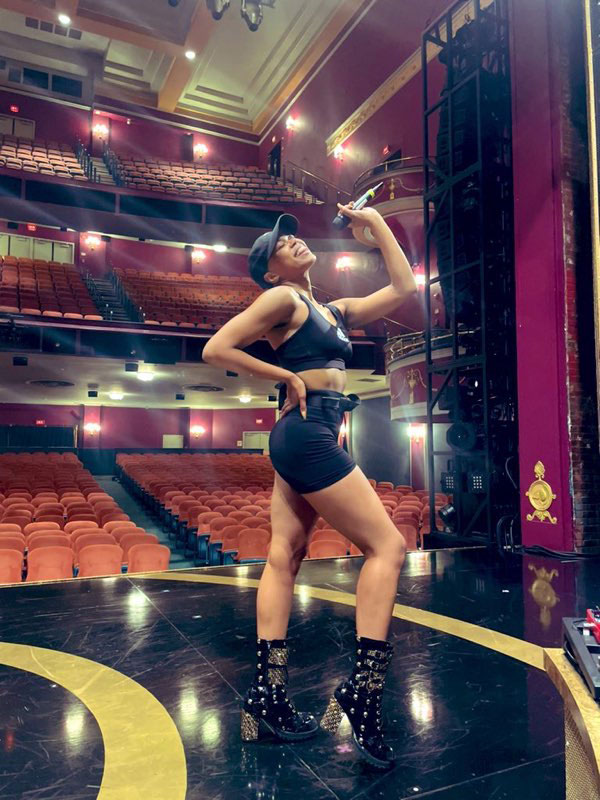 "Tarzan" ended up being picked to participate in the prestigious International Thespian Festival at the University of Nebraska-Lincoln. Since 1999, KUSD has been represented on the nation's most-coveted high school stage 16 times, thanks to award-winning KUSD Theater teacher/director Holly Stanfield.
"I remember hearing about Bradford and KUSD being almost like celebrities at this festival, because Holly is really known in musical theater," Wilcoxon said.
With "Tarzan" set to open the 2012 festival, the underclassman playing Kala had a bout of self-doubt backstage.
"Right before we were about to go on, they announced, 'From the Kenosha Unified School District, Bradford High School …' and I heard the roar of 3,000 people," Wilcoxon said. "I was a sophomore in a principal role, and I was terrified.
"I will never forget, CJ Parrone, who was playing Kerchak, pulled me aside and he grabbed my face. He said, 'Khaila, you are meant to do this. Go out there and do what you've always done.' He gave me such an encouraging speech. He has no idea that it was that moment where I was like, 'I'm going to do this for the rest of my life.'
"I walked on that stage and I did that show, and I never looked back at basketball ever again. Holly Stanfield had me on a straight track to Broadway."
Fast-forward 10 years, and Wilcoxon, who has been selected as the Kenosha.com Kenoshan of the Week, is living her dream.
Currently, the 26-year-old is playing the role of Catherine of Aragon in "SIX: The Musical." The high-energy show "is a modern retelling of the lives of the six wives of Henry VIII presented as a pop concert, as the Queens take turns singing and telling their story to see who suffered the most due to Henry and should, therefore, become the group's lead singer."
While British audiences were introduced to "SIX" at the Edinburgh Festival Fringe in 2017, the production didn't make its way to Broadway until October 2021.
The U.S. Tour — referred to as the "Aragon" tour — opened at the CIBC Theatre in Chicago and ran from March 29 to July 3. From there, "SIX" performed in Washington, D.C., from July 5 to Sept. 4.
After a brief hiatus, in which Wilcoxon was able to return to Kenosha and help celebrate the 70th birthday of her grandmother, Janice Wilcoxon, the Kenosha Queen will hit the road for hurricane-ravaged Florida.
"SIX" is scheduled to resume the tour in Orlando from Oct. 4-6, followed by dates in Fort Lauderdale (Oct. 11-13), Miami (Oct. 25-30) and Tampa (Nov. 1-6). Other stops on the tour, which runs through July 9, 2023, include Boston, Omaha, Grand Rapids, Hartford, Columbus, San Francisco, Los Angeles, Costa Mesa and San Diego. A second U.S. Tour — called the "Boleyn" tour — started Sept. 20.
Wilcoxon shares the stage with Oliva Donalson as Anna of Cleves, Storm Lever as Anne Boleyn, Jasmine Forsberg as Jane Seymour, Didi Romero as Katherine Howard and Gabriela Carrillo as Catherine Parr.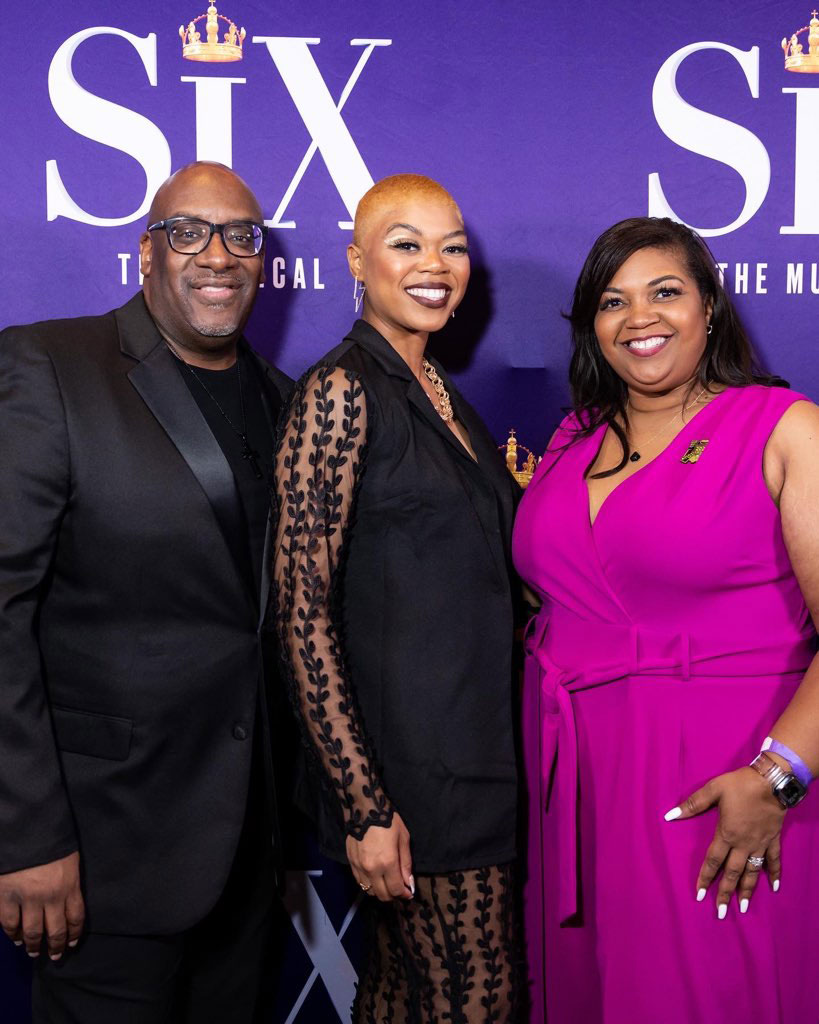 The writers of the show, which features an all-female cast and all-female band, fashioned the characters after a variety of real-life pop stars.
"My Queen, Catherine of Aragon, is based off Beyonce and Shakira," Wilcoxon said. "We have Avril Lavigne, Rihanna, Lizzo, Adele, Selena, Ariana Grande, Britney Spears … a lot of incredible pop queens that the world knows.
"I don't like to say that it's a pop concert. I like to say that it's a musical concert. It's only 90 minutes — 90 minutes of intense cardio is what we like to call it."
Wilcoxon, the daughter of Tamarra and Michael Coleman, previously was part of the cast of the Tony-award and Grammy-award winner "Hadestown." The youngest member of the cast, appearing in her first Broadway musical, Wilcoxon was the understudy for the lead character, Eurydice, and part of the ensemble. In 2019, she performed in the Tony Awards at the famous Radio City Music Hall in New York.
"We're very, very excited for her," said Tamarra Coleman, who has seen her daughter perform with "SIX" in Chicago and Washington, D.C. "We have vowed that we're going to try to go to every city."
Along with her family and Stanfield, Wilcoxon credited Beth Smith and John Choi, the choir teachers at Mahone Middle School and Indian Trail, respectively.
"I have had a lot of help along the way," Wilcoxon acknowledged. "My parents and my family's support through everything that I wanted to do … and these crazy decisions like when I called my mom and said, 'I'm moving to New York!' My parents have always been behind me.
"I've had a lot of special teachers. … Holly Stanfield has literally been the core and foundation for why I do what I do. If it was not for her, I would not be where I am today. I just hope that I made them proud."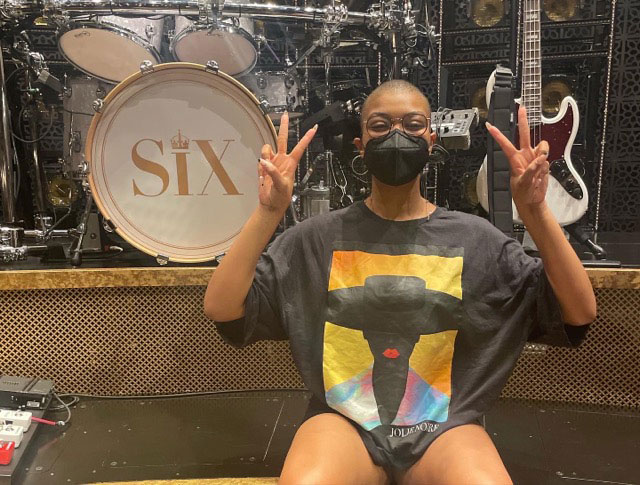 More about Khaila
How do you keep your voice in tip-top shape during a tour? — "I do a lot of working out. If your body is not warm, your voice is not going to be warm. I don't drink caffeine. I drink a lot of water. I have vitamins and supplements that I take. It's really about taking care of my health. I have a strict gym regimen and morning routine."
Where do you see yourself in 5-10 years? — "Oh, wow. Who knows? As we go along for the next 5-10 years, you will see me originating another Broadway show, but doing the lead in that show. You will also see me in some movies and TV. Tapping back into my athletic side, I'm trying to get into some Marvel studio stuff. Hopefully in the next 10 years, you see me either playing a superhero or in a warrior movie with my bald head."
How did that look come about? — "It was a random thing. When I was in 'Hadestown,' a lot of us girls had the same hairstyle. Someone said, 'We have to switch it up.' I was like, 'I'll shave my head!' I cut some of it off. Then, over the pandemic, I got bored and shaved it all off."
NOTE: To nominate a Kenoshan of the Week click here or email Andrew@Kenosha.com.